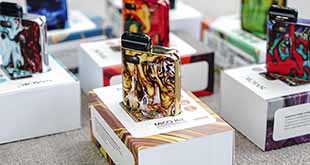 Surely about that you guys pay a little attention to Mi-pod system kit for its square shape with portable dimensions, but there's a few manufactures follow the trend to launch the same type devices. I don't know why? It seems like they like to follow the popularity of pod system kits to release new pod kits. So you can see more and more homogeneous pod devices in the market like pen pod kits. Customers get used to this trend and have no ways but lower their interests gradually. Well something happened, just after the great success of smok nord kit has made, Smok just takes the next step to release their new pod kit --- Smok Mico Kit!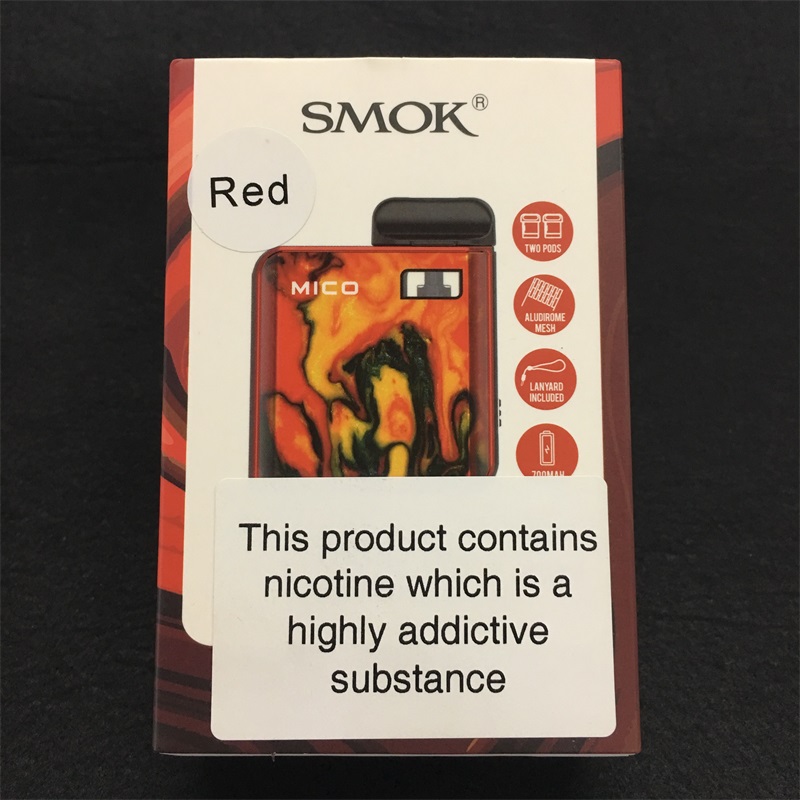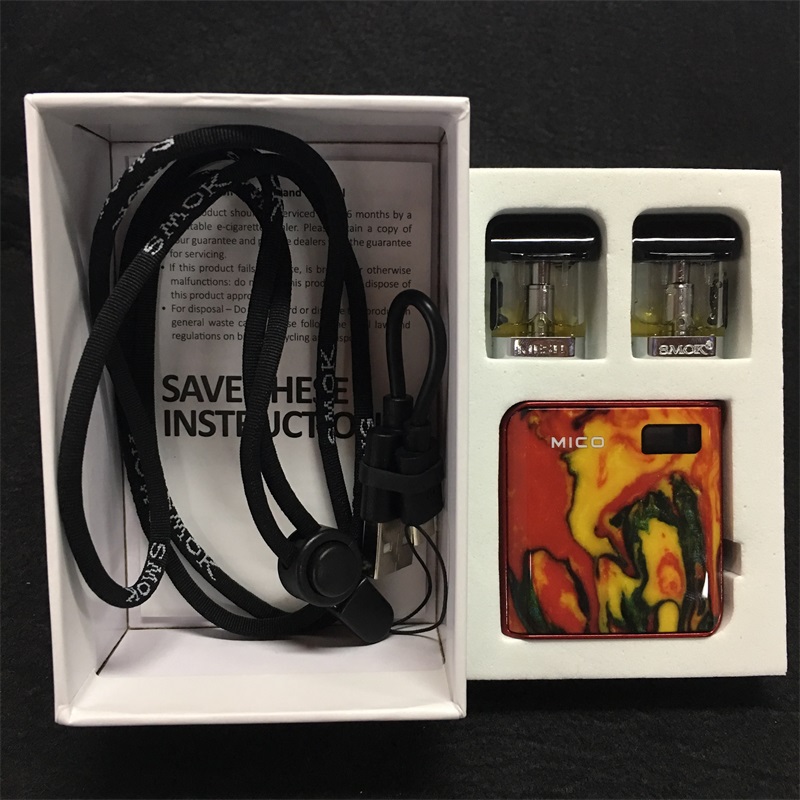 ]
Parameters:
Material: Zinc alloy
Size: 56.3*46.5*14.8mm
Weight: 65g
Battery Capacity: 700mAh
Output Power: 10-26W
Input Voltage: 3.3V-4.2V
Output Voltage: 3.0V-4.0V
Standby Current: <20uA (No load)/<100uA (Load)
Charger Output: DC 5V 0.5A
Charging Voltage: 5V
Charging Current: 0.37A (MAX)
Resistance Range: 0.6Ω-2.0Ω
E-liquid Capacity: 1.7ml
Package Included:
MICO Device
MICO Pod (0.8Ω mesh coil) (1.7ml) (No e-liquid)
MICO Pod (1.0Ω regular coil) (1.7ml) (No e-liquid)
Lanyard
1 x USB Cable
1 x User Manual
The Pod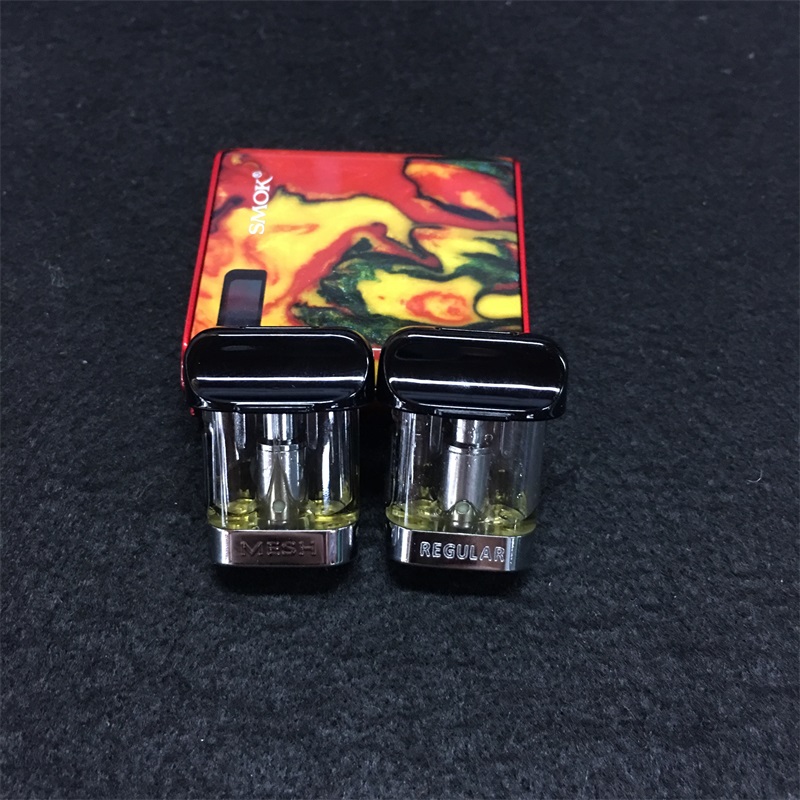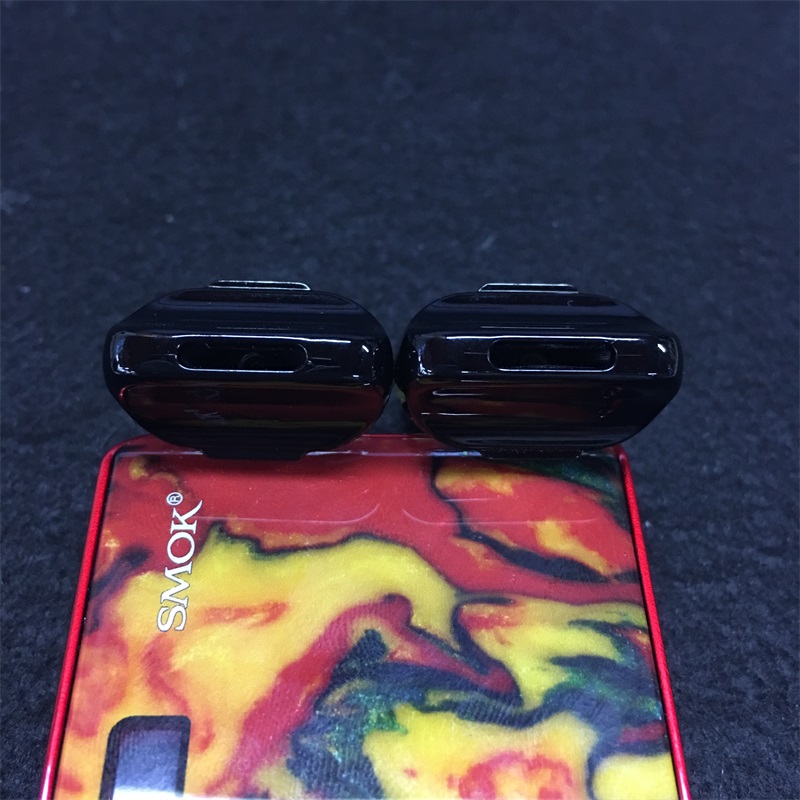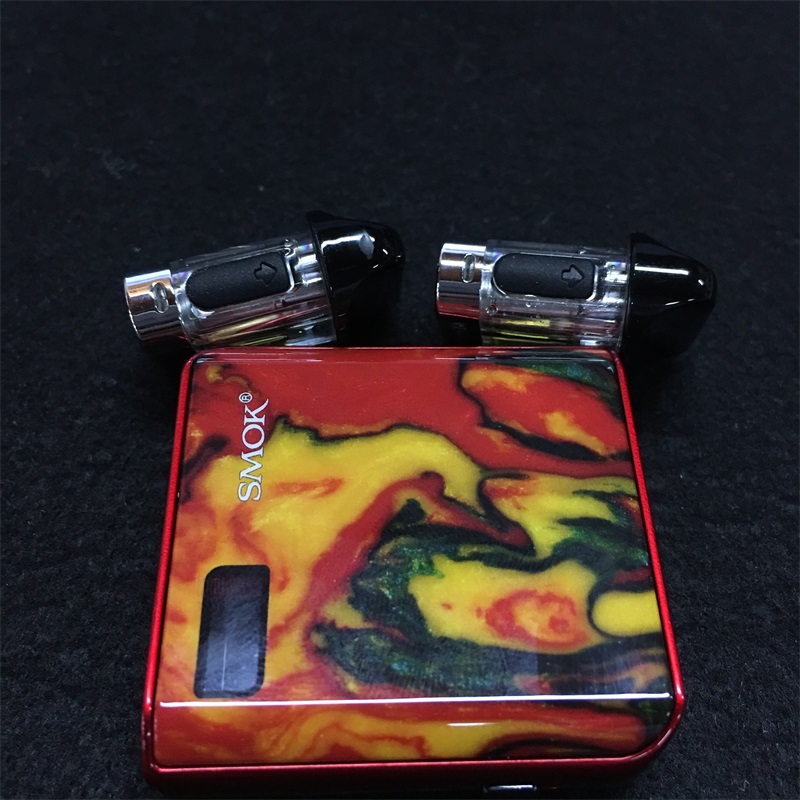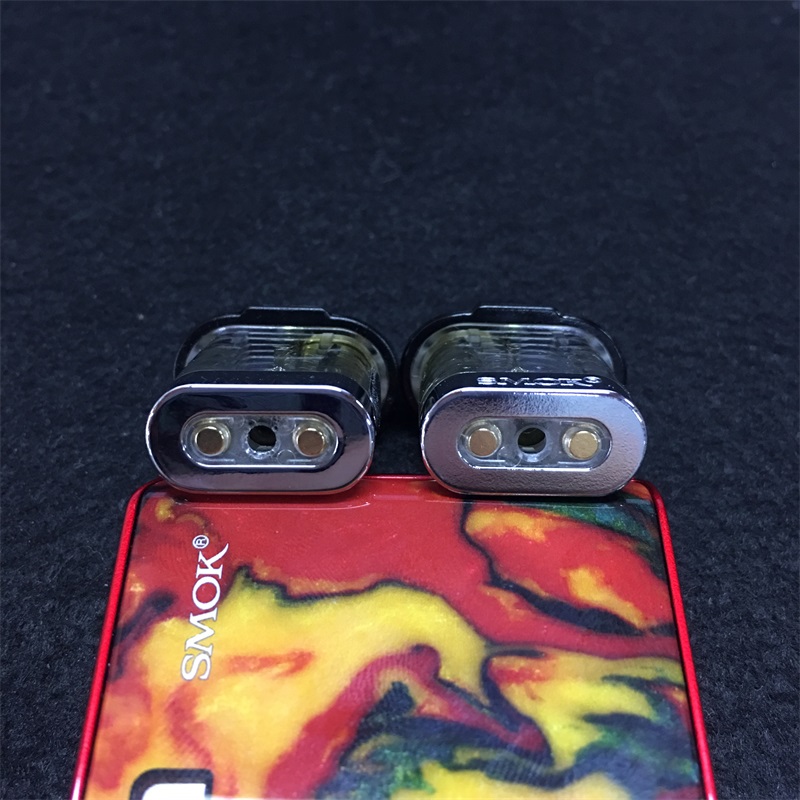 You can regard mico pod as a lite version of smok nord pod. It means you can not change the coil inside of the pod but it offers you two different cartridges to make selections. One regular coil with 1.0ohm and 0.8ohm mesh coil. Inherit the flat drip tip design from smok nord which is really appreciated. And the air holes comes to the bottom of the pod. All I want to say is the air hole is really big and satisfying for the airflow. And I'm just choked when I took the first puff. If you already get used to 14w or 16w pod kit, you may need few puffs to adapt this mico kit for its rich airflow. Don't forget that the maximum output of this kit is 26w. That's crazy for a pod system kit by the way. As for the two pod cartridges, mesh coil really does a good job for bettter flavor. Well actually there's not too much different between these two coil pod when you make a comparison. I mean the subtle differences exist obviously but the difference won't make you feel different.
The Battery Mod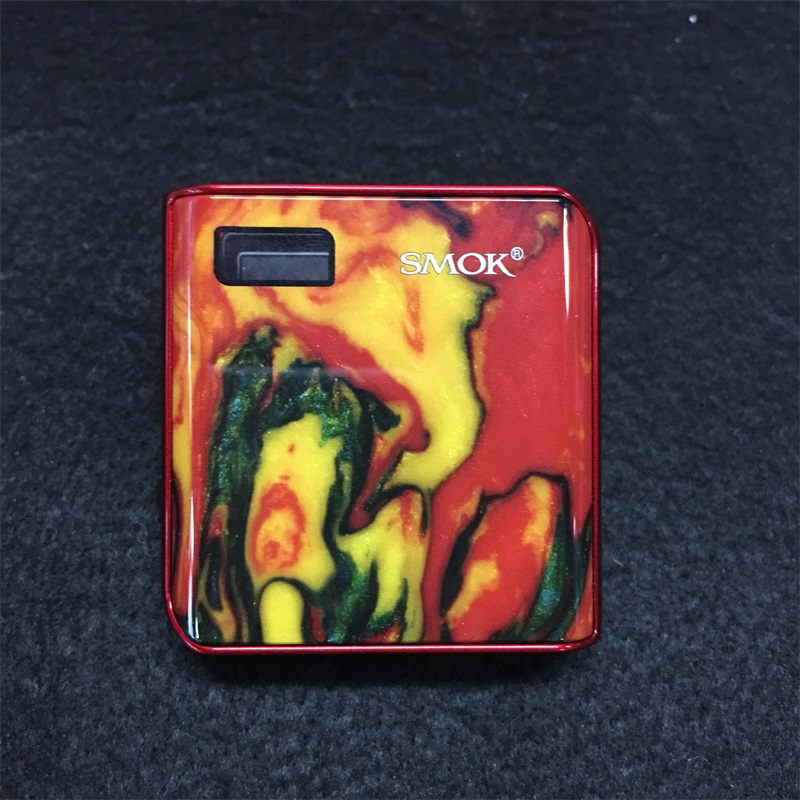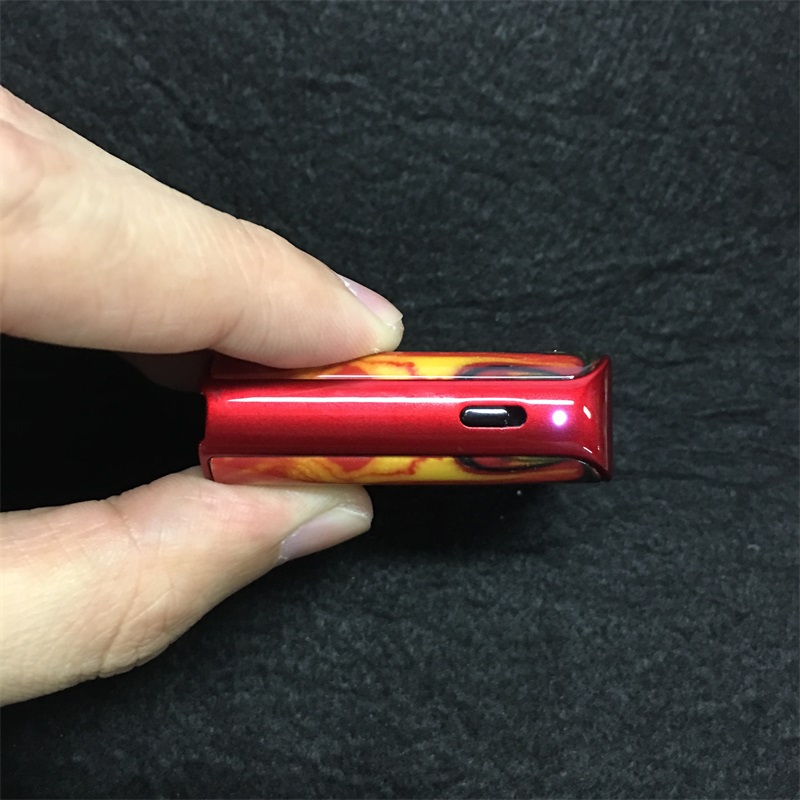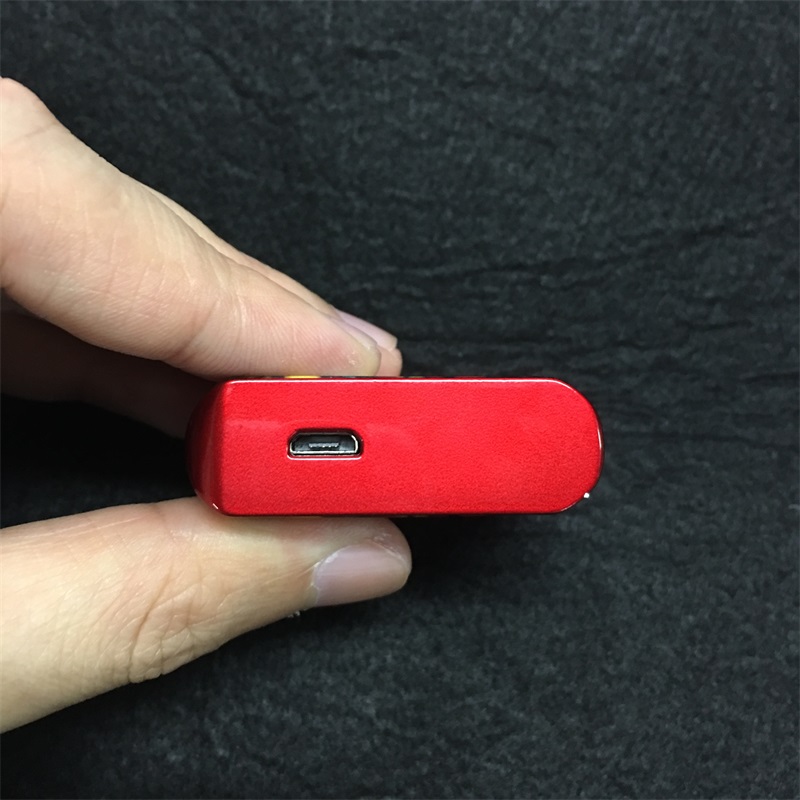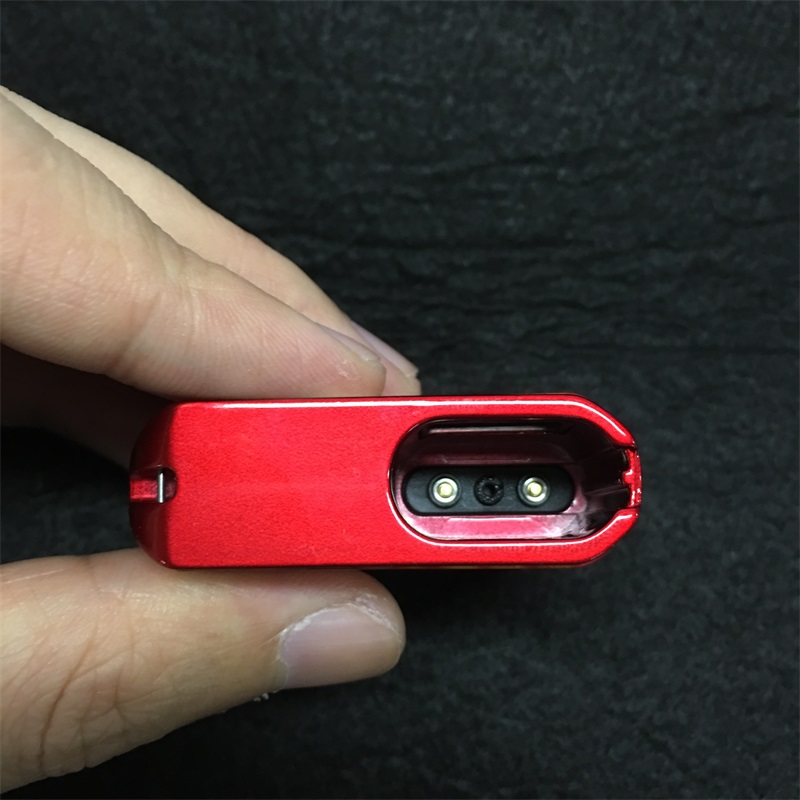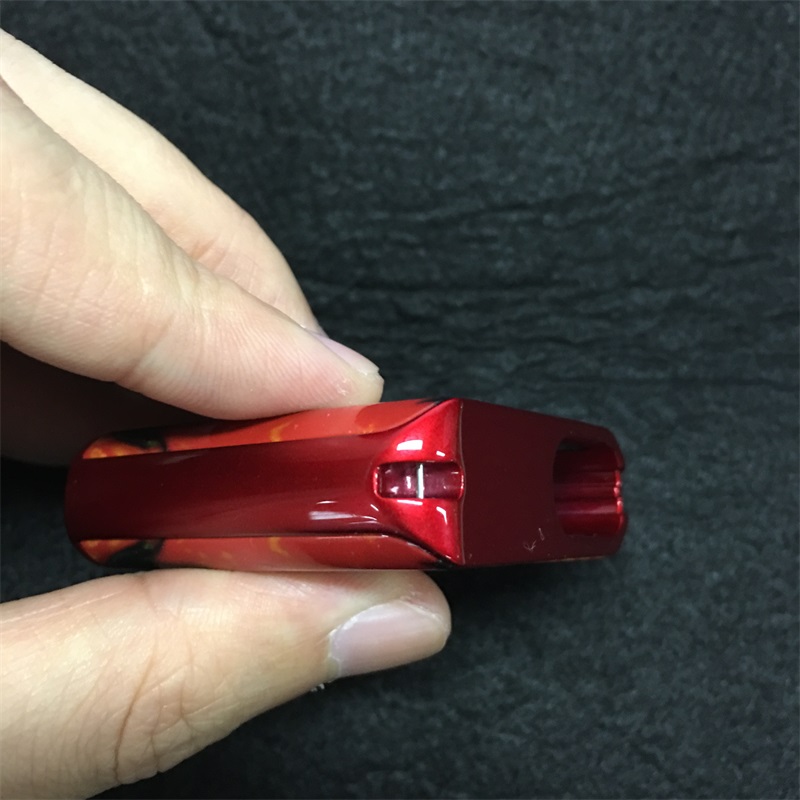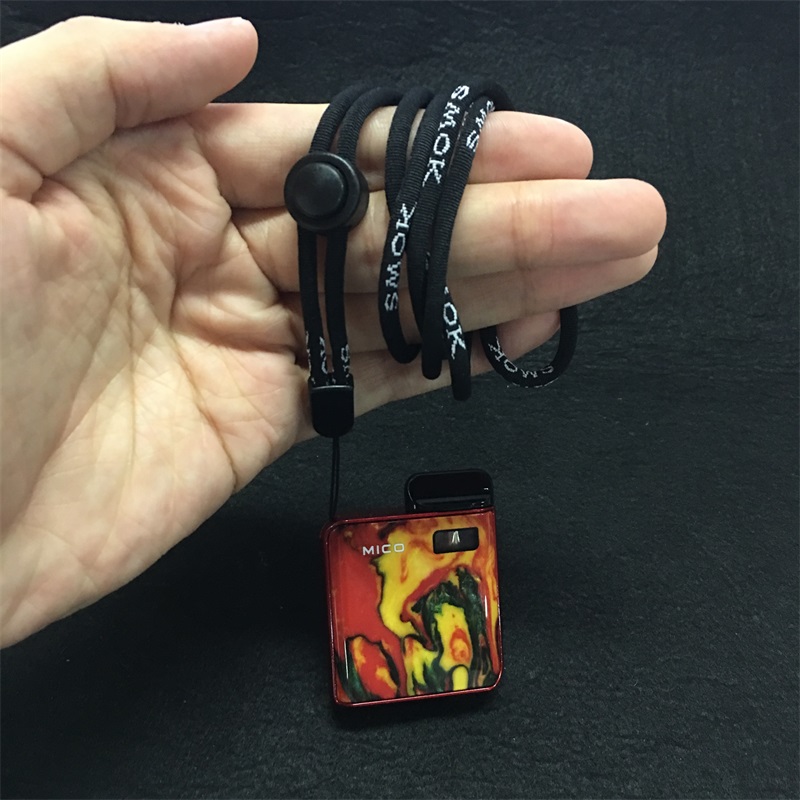 As for the battery mod, resin-like color appearance design is not bad. The whole size is 56.3 * 46.5 * 14.8 mm, a palm friendly dimension. Rounded corners won't make you feel uncomfortable even though you grip it tightly. And the air hole design is really smart which stays between the two contacts for transferring the air from the USB charge port to the pod air hole. Also, there's another air hole on the side of the battery mod which is under the drip tip for replenishing the air as much as possible. What's interesting is the toggle switch. Unlike the common button switch or air-driven design. The sense of damping of the switch is really satisfying and the sound when you push it up or down is crisp. Nice design! Also, the indicator under the switch will remind you the battery status with white, green, orange and red colors when you use it or charge it. And the juice window design is not abandoned on this kit, while it could be better if the bigger size of the window or move down the position a little! Lanyard included in the package for some possible needs, well i think i don't need one!
Verdict
Yeah, it's an awesome pod kit which we need to give it a try, believe me it's worth trying. Especially we need something different for more vaping fun. As for the price is around $27. well a reasonable price comes from Smok. If you guys find some interests on this kit, don't hesitate to take one! Now you can find it at our store, Click here to see: https://www.ave40.com/smok-mico-pod-kit.html
Thanks For Reading!