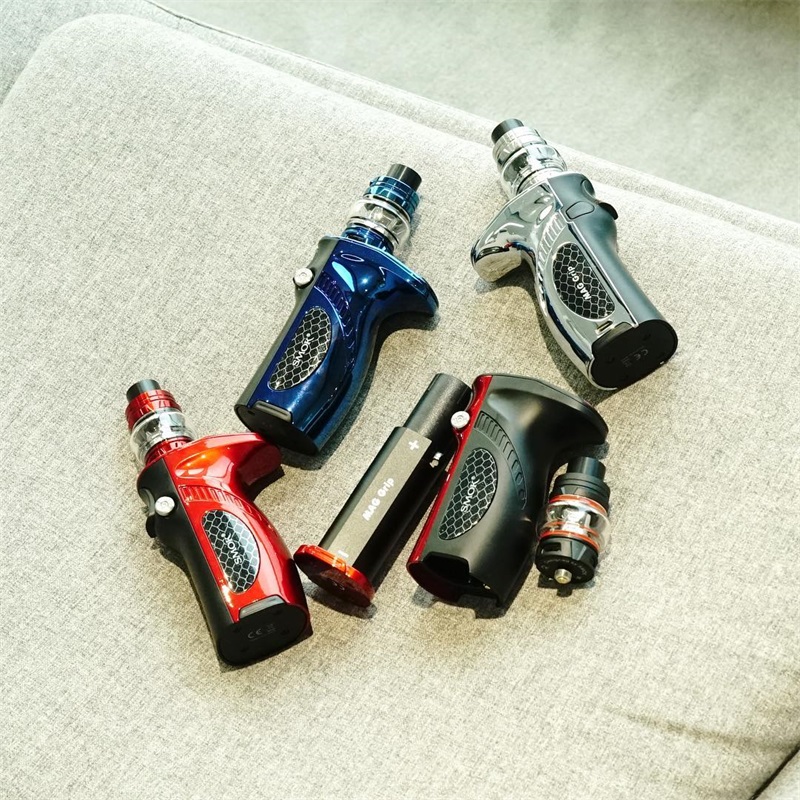 It seems like Smok gets a lot of curiosity at Mag device.Put our eyes on the past,Smok has released so many mag mods.Such as the first generation mag box mod,and mag baby mod,then mag mod right-handed edition,etc.Well recently the brand-new mag mod comes---Smok mag grip.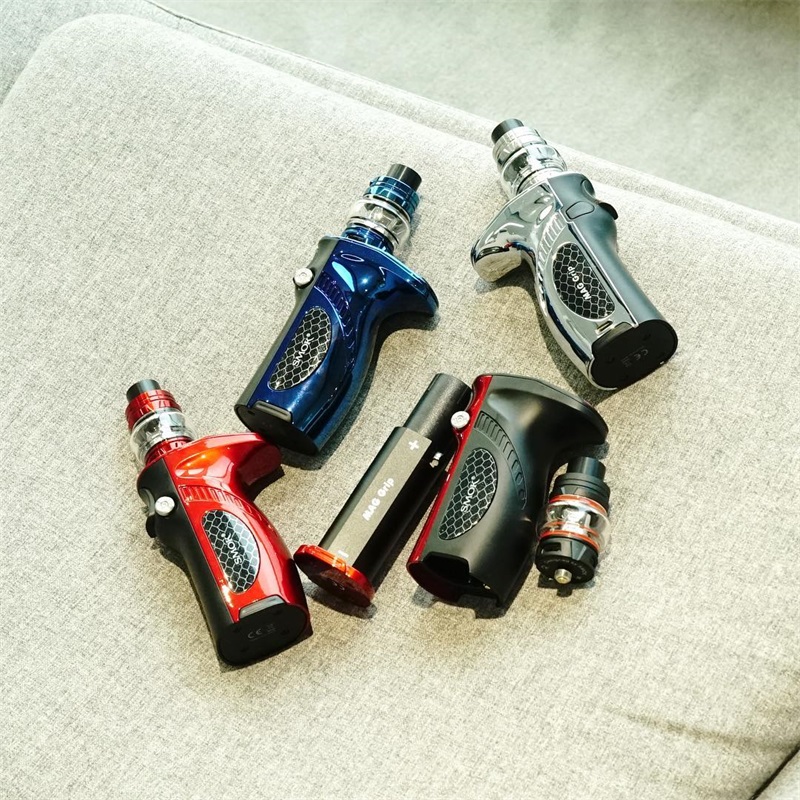 The Package

Features
§ Designed for a better feeling of grip and hold
§ Exquisite small fire key for better touching and pressing
§ OLED Black-and-white display screen of 0.66inch with high definition
§ Coin-shaped button for battery installation
§ Multiple types of protections
Parameters
Mag Grip MOD
Size: 38 x 67x 91.5mm
Wattage Range: 1-85W(18650 cell)/1-100W(20700/21700 cell)
Voltage Range: 0.5-9V
Standby Current: <250uA
Batteries: 1 x 21700/21700/18650 cell (not included)
Resistance: 0.1-2.5ohm(VW)/0.05-2.0ohm(TC)
Temperature Range: 200℉-600℉/100℃-315℃
Screen: 0.66-inch OLED display
Thread: 510
TFV8 Baby V2 Tank
Size: 30 x 54mm
Capacity: 5.0ml
Material: Stainless steel
Thread: 510 thread
Package Included
§ 1 x MAG Grip Mod (Battery not included)
§ 1 x TFV8 Baby V2 Tank
§ 1 x Baby V2 S1 0.15ohm Single Mesh Coil (Pre-installed)
§ 1 x Baby V2 S2 0.15ohm Quadruple Kanthal Coils
§ 1 x Glass Tube Replacement
§ 1 x USB Cable
§ 1 x 18650 Battery Adapter
§ 1 x User Manual
§ Spare parts
The Tank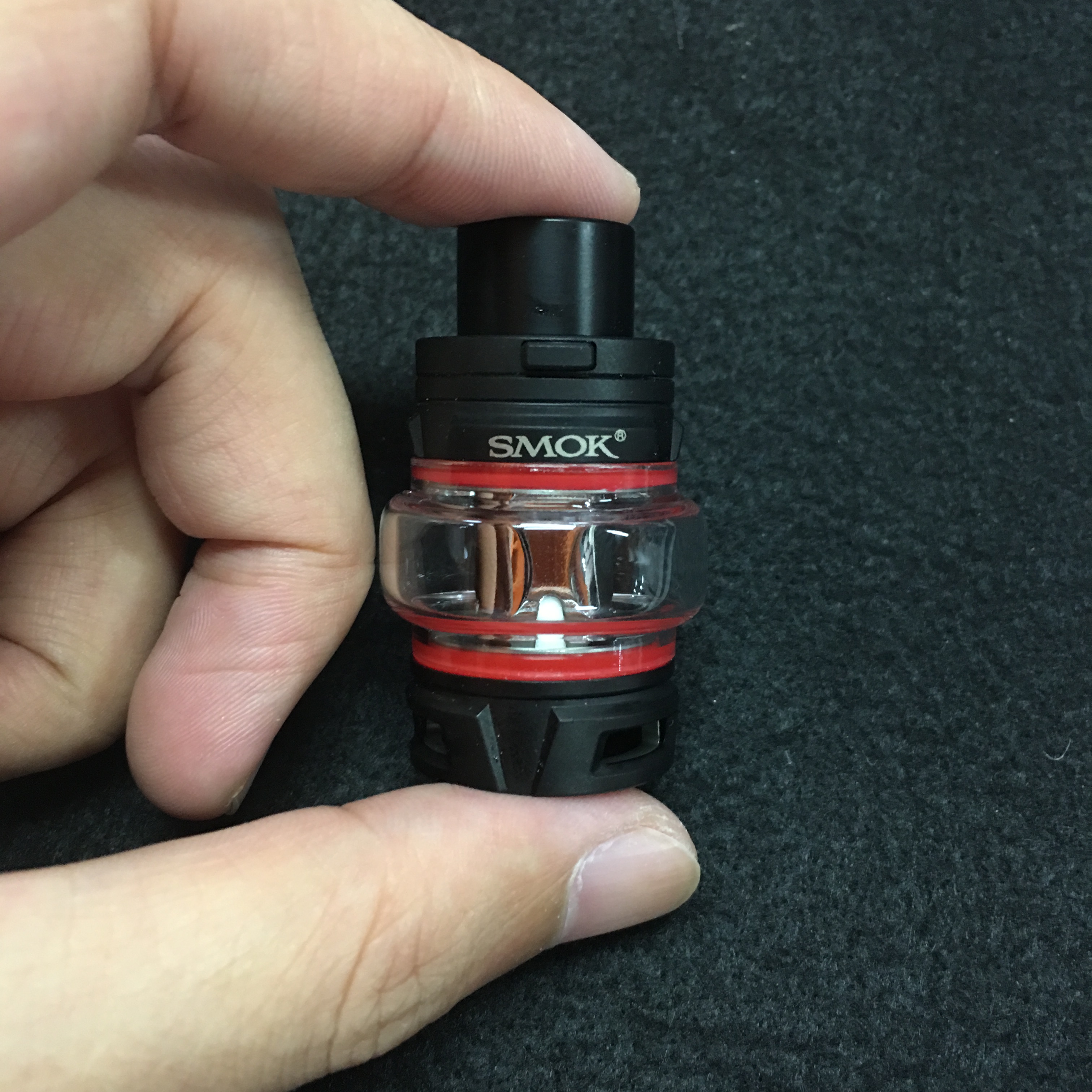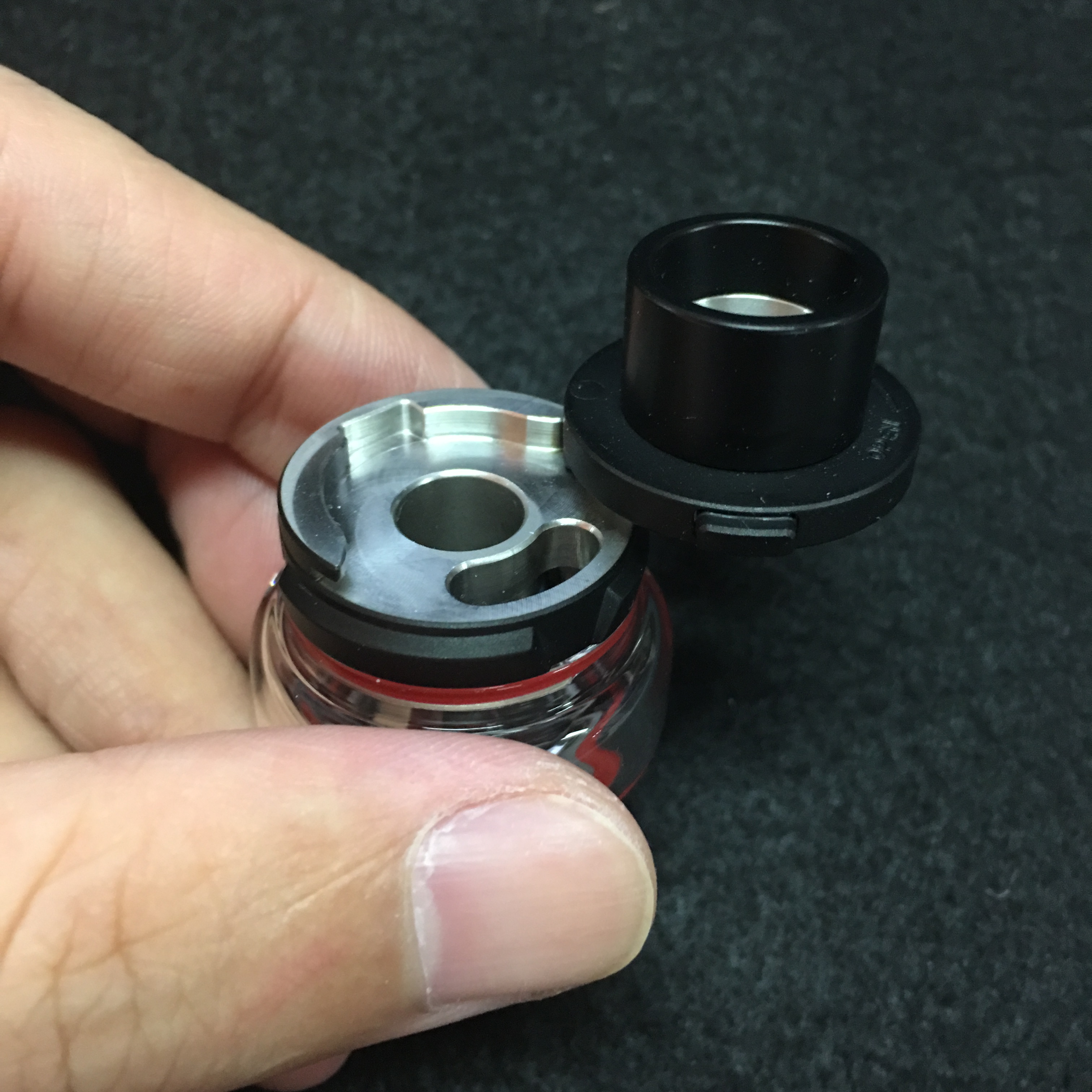 I think there's no need for me to introduce this tank cause almost everyone knows a little about it, even know more than I. This tank get its reputation by its awesome performance all around the world. In my views, I think Smok is so professional at airflow design. No matter the box mod or pod system kit, you can always find there's really comfortable to vape with smooth and big airflow. That's why we all like Smok so much. Well now that its name is cloud beast, you will find its disadvantage is a little disappointing flavor reduction. Even though you get a lot of airflow into the tank, but you can just taste a little flavor of the liquid, unless you vaping for more seconds at a time. Here is the two coils included in the package.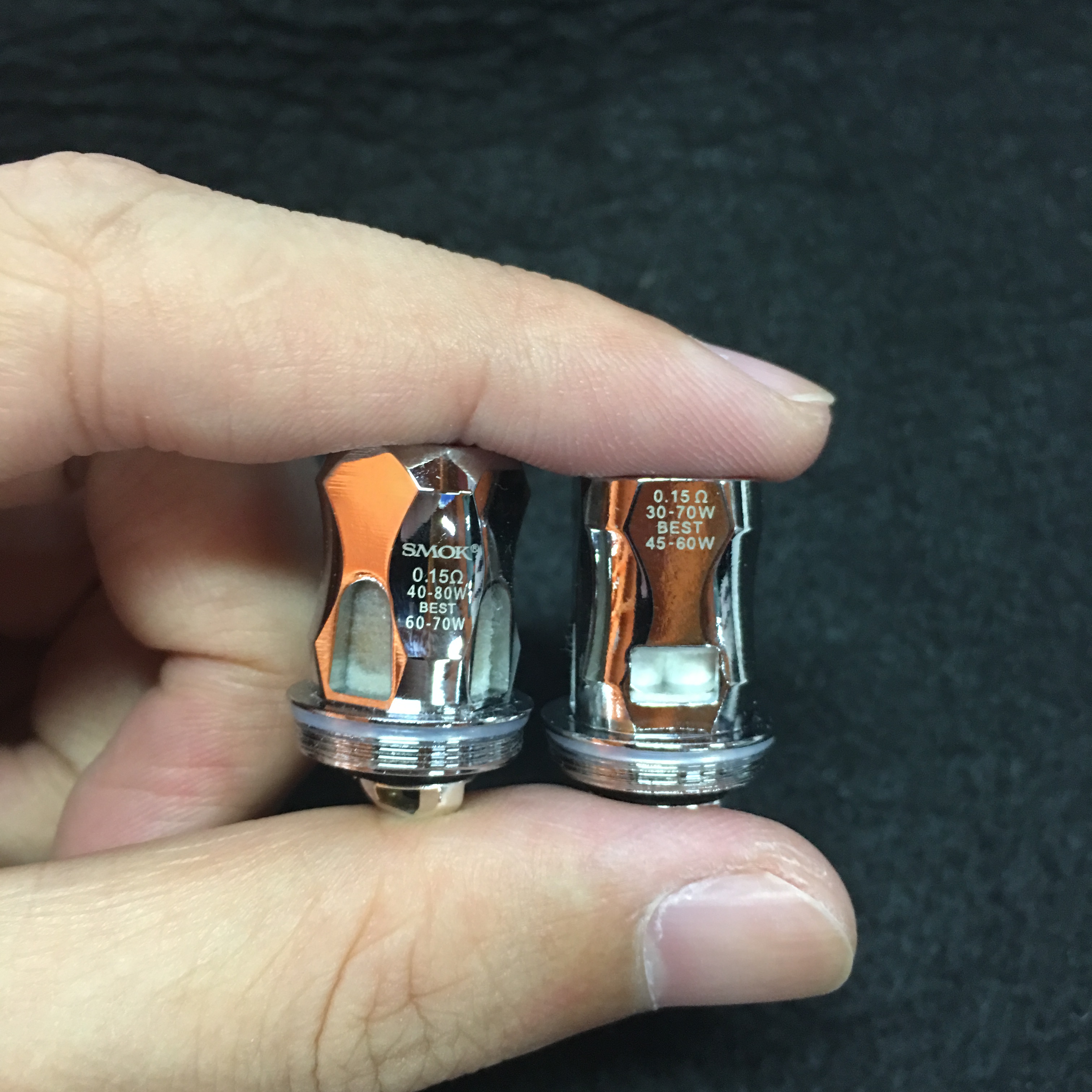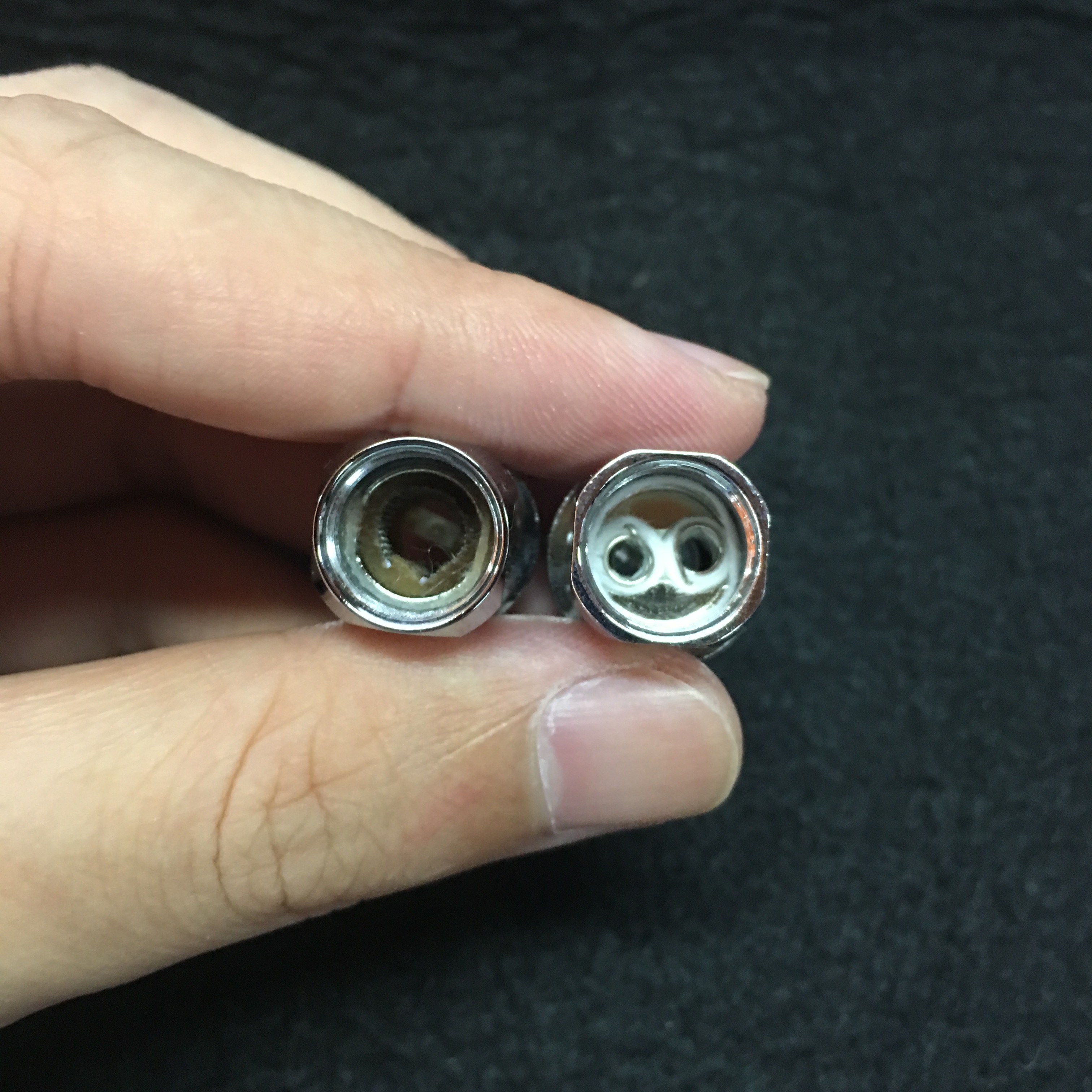 Judge from the coil, you'll find why the flavor is bad.lack of cotton inside. Even the coil looks big from the appearance, but the cotton installed is really thin, especially the single coil. Maybe you can change its performance by changing the cotton inside.
The Mod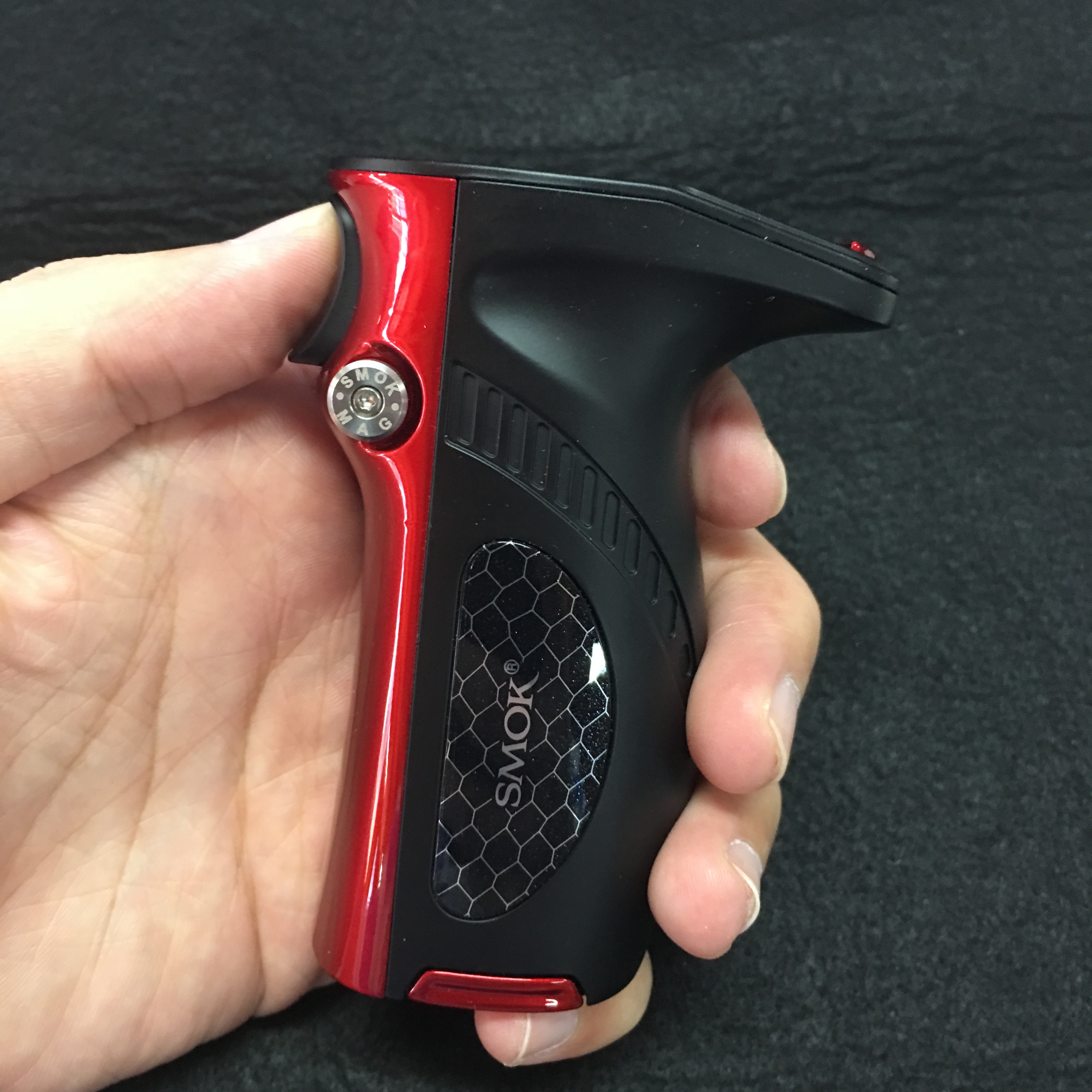 Here is the mag grip mod. Unique design brings great hand feeling. Take a look at the details.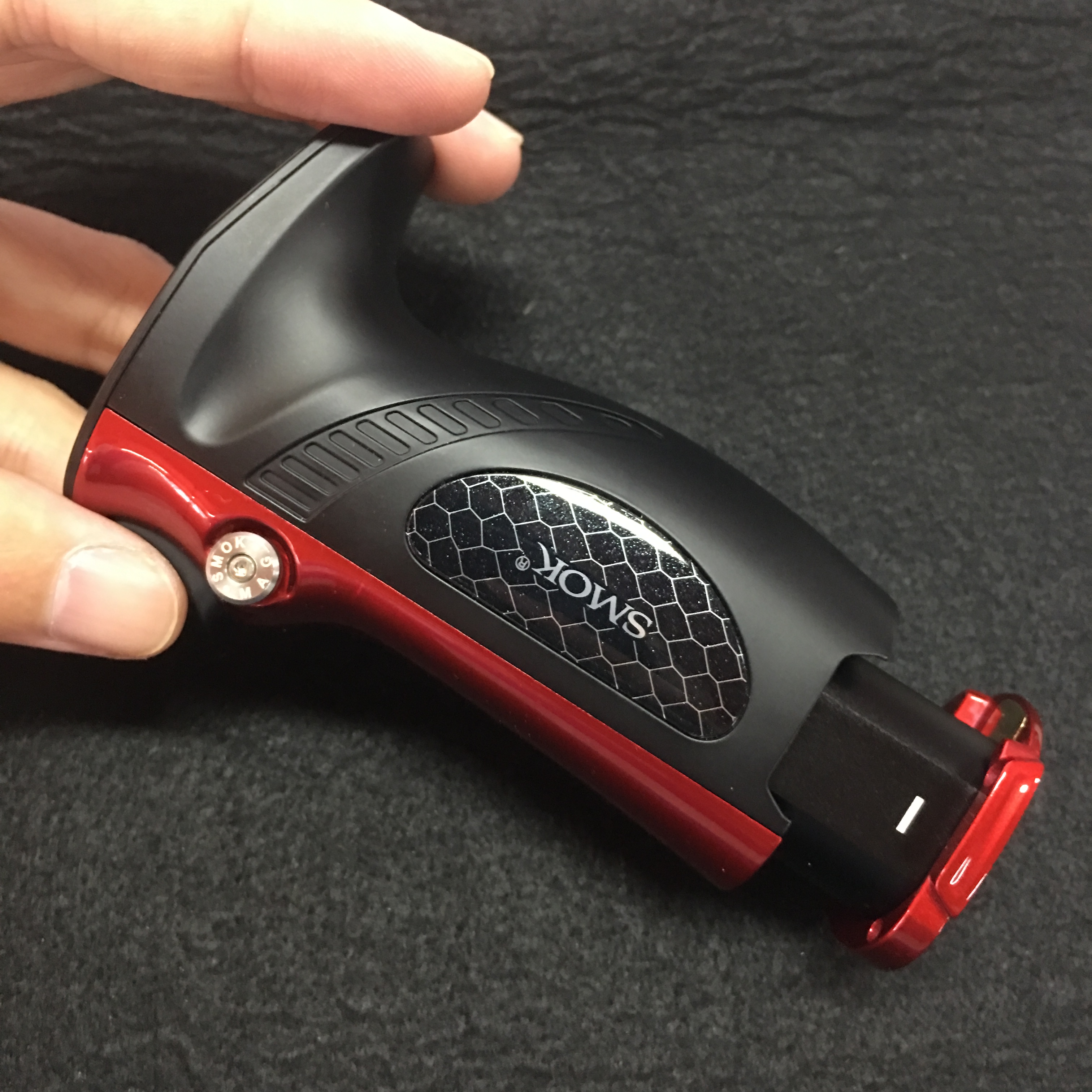 The special battery capsule design. Press the round button and the battery will slide out easily, that's really like changing cartridge clip.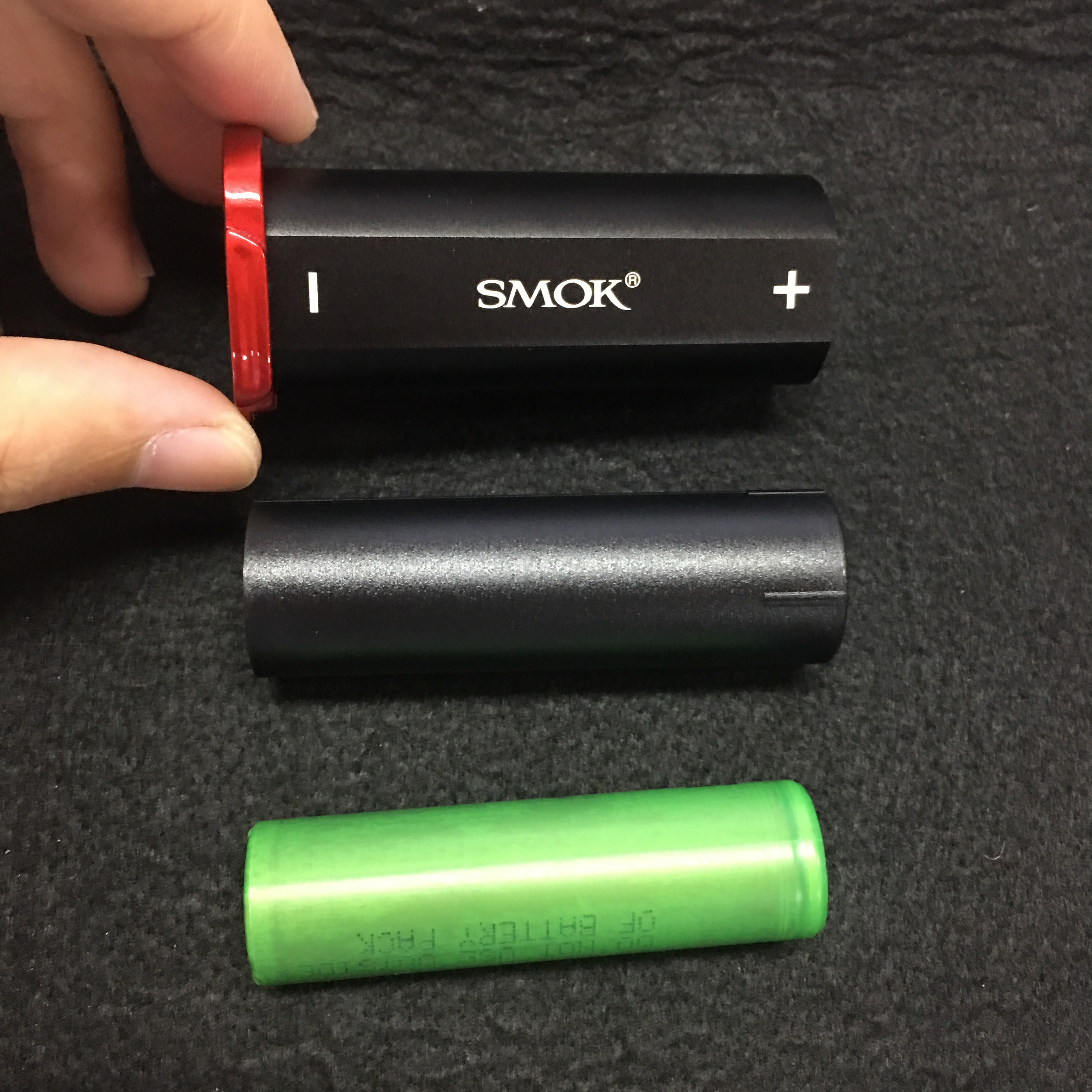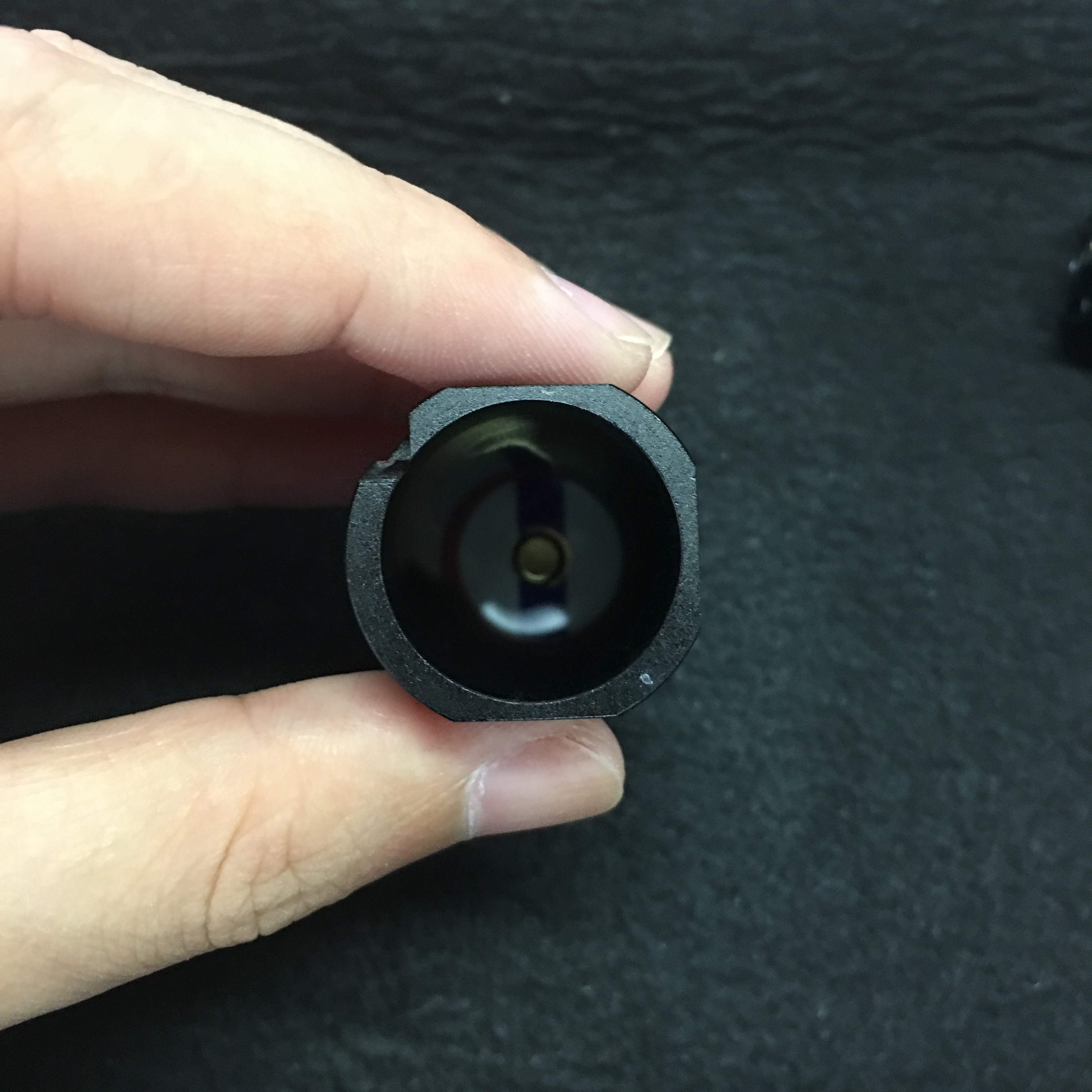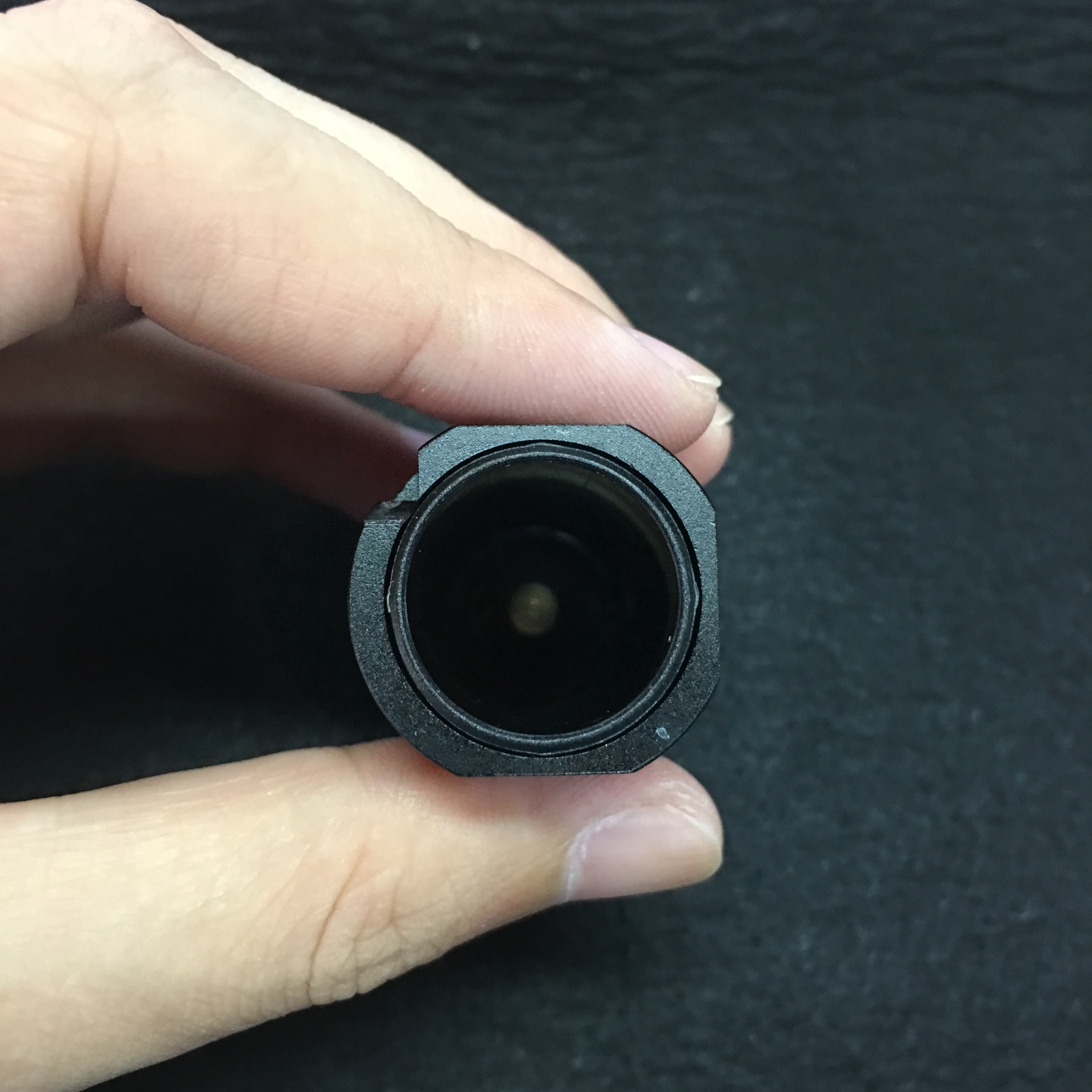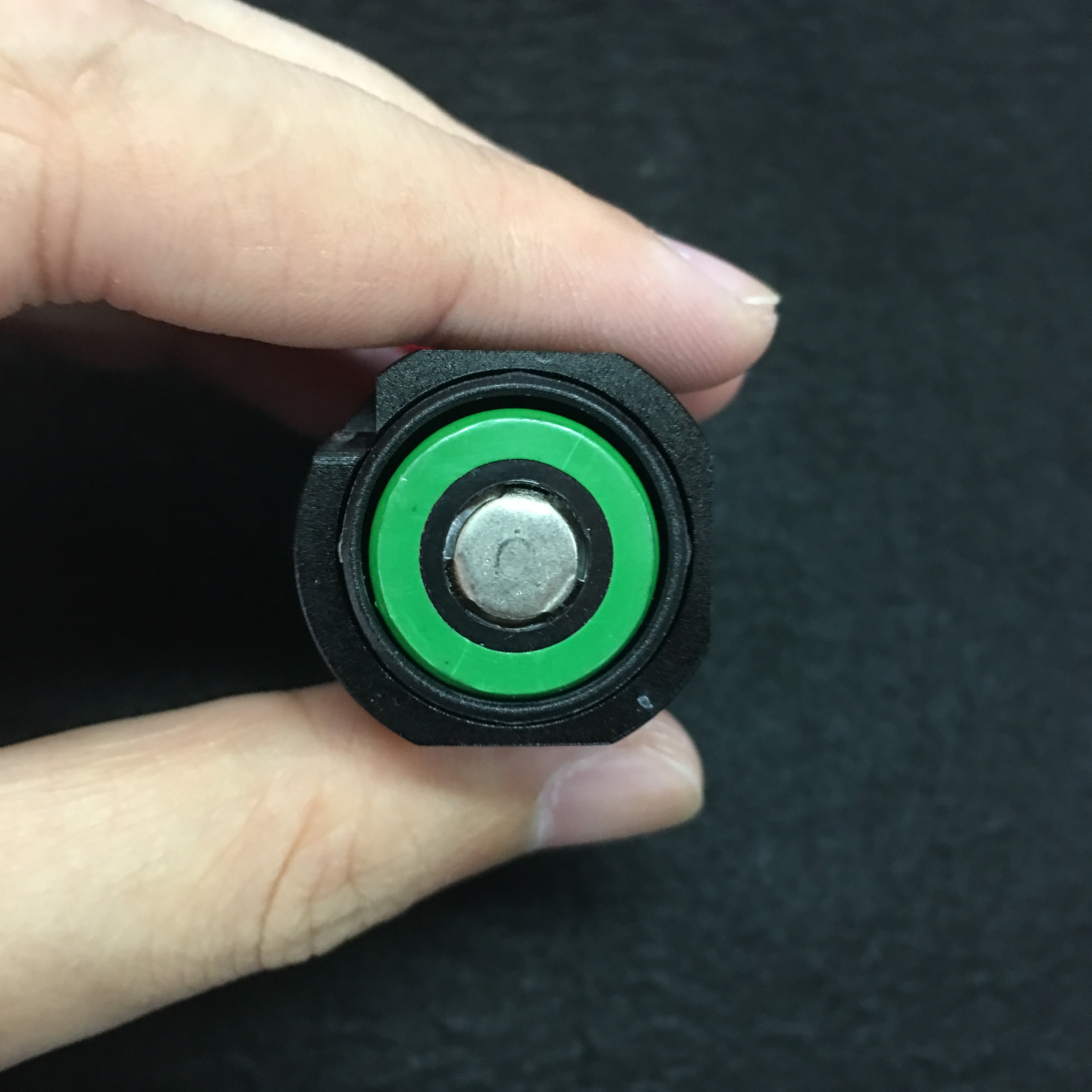 18650,20700 and 21700 battery all can be installed in this mod, there's an adapter included to install the 18650 battery.
The Operation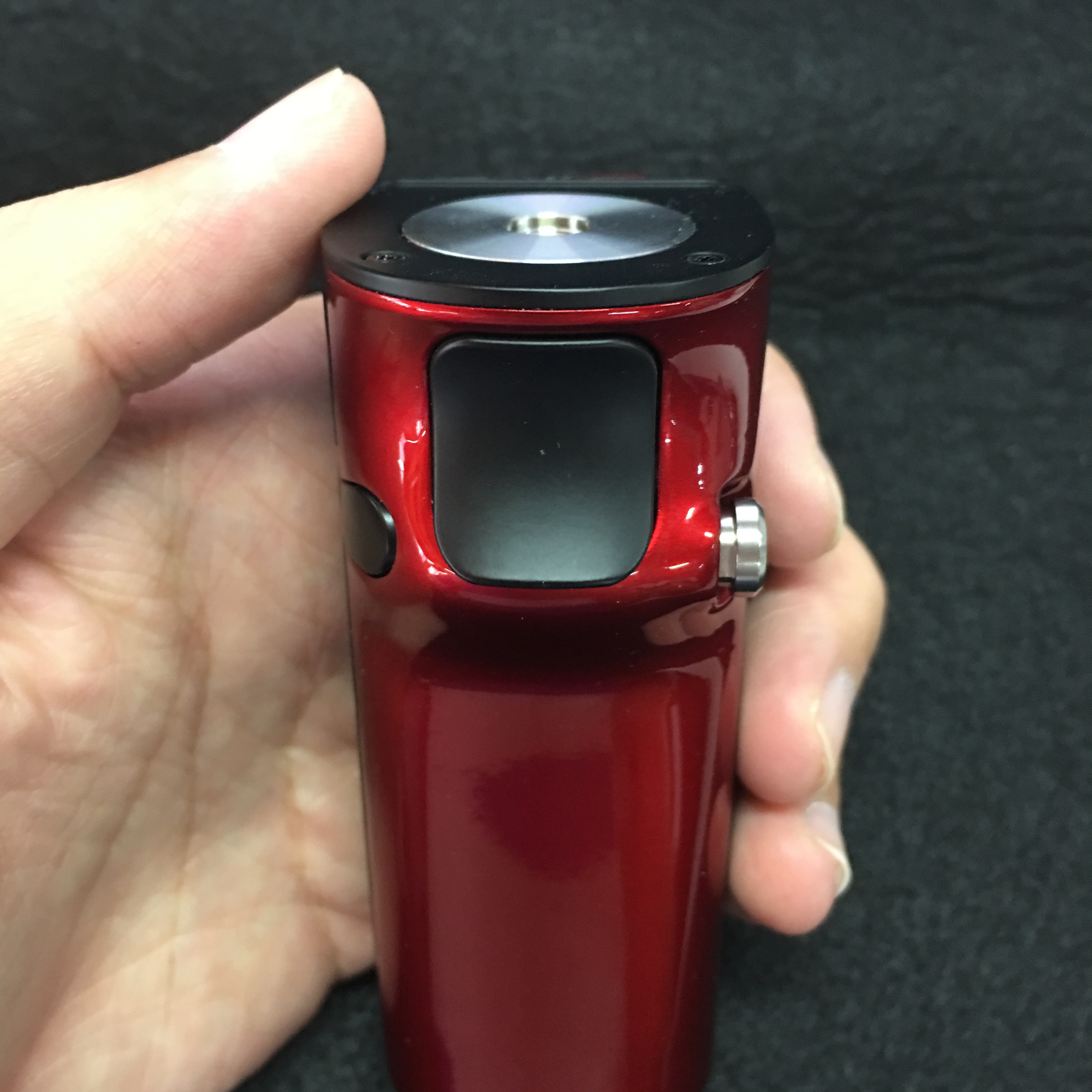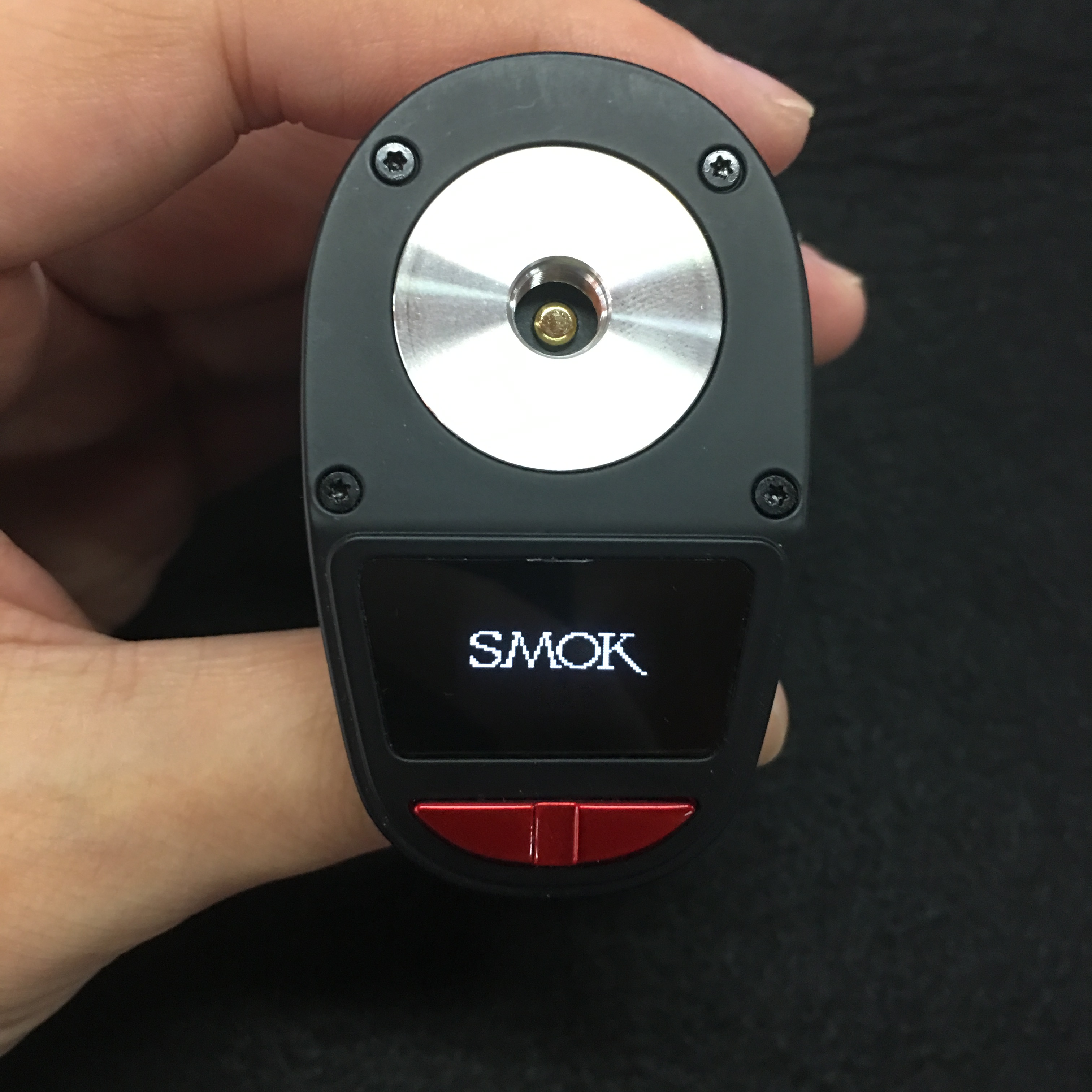 Big fire button on the back side and the screen is on the top, up/down button below the screen.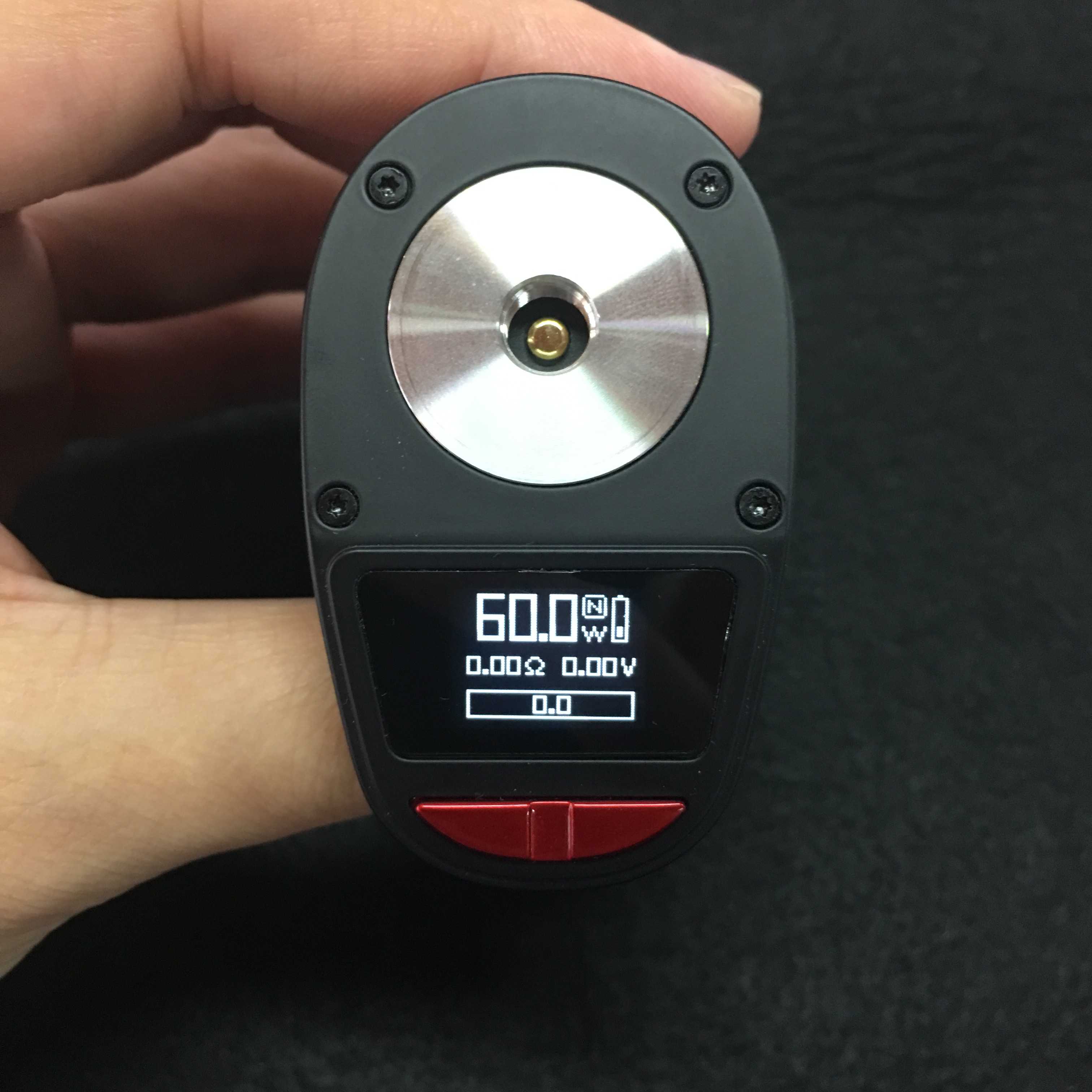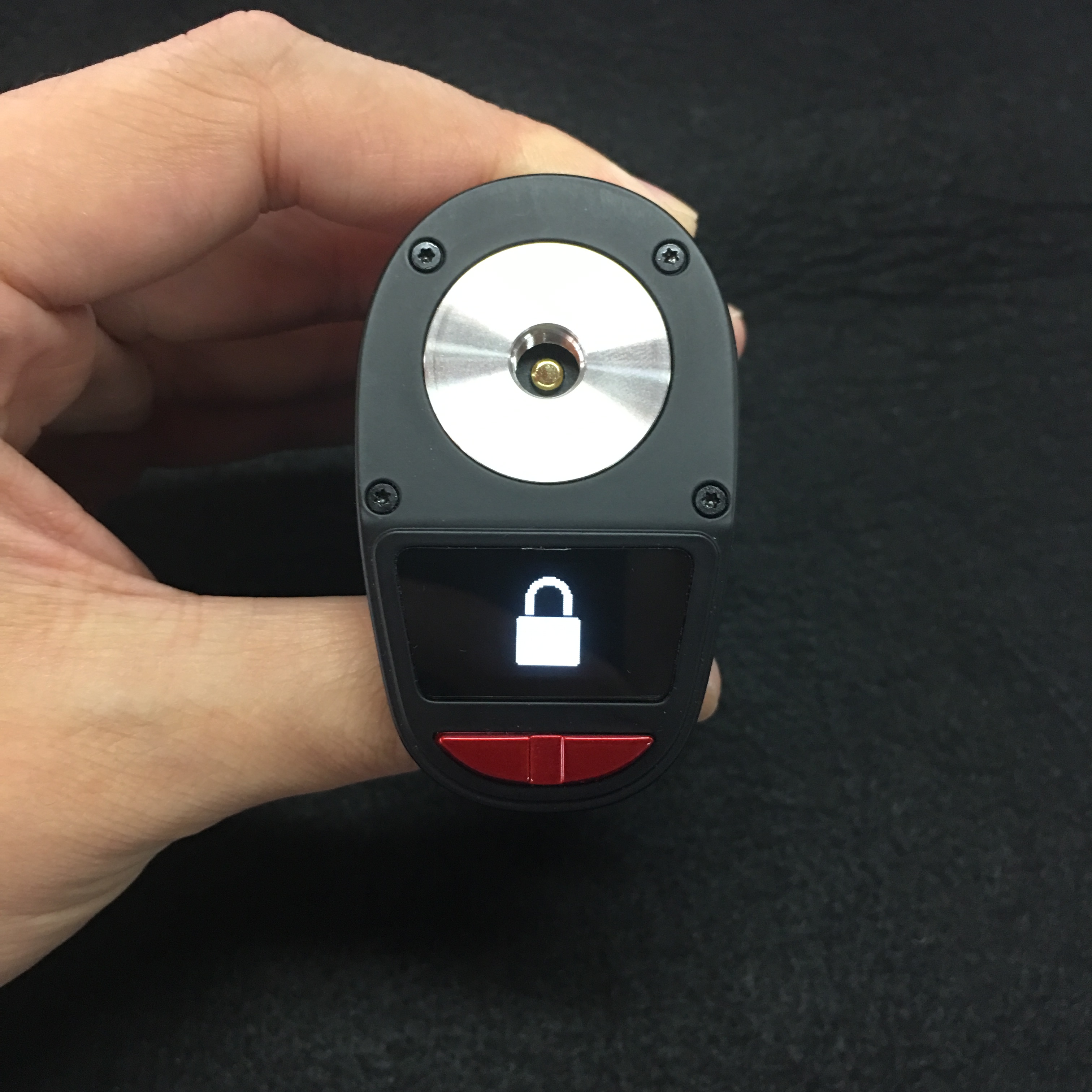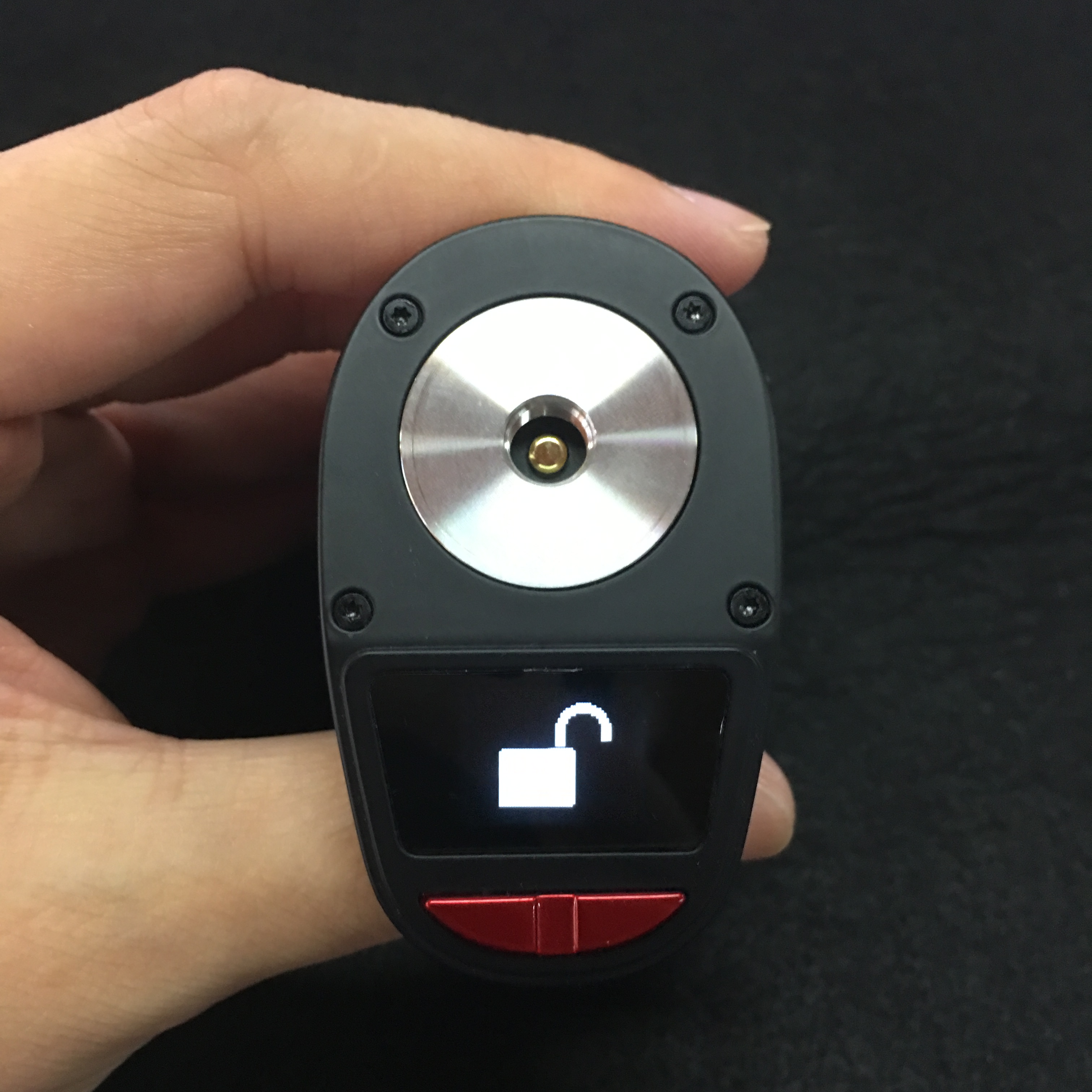 Quick 5 clicks to power on/off. When the device is on, quick 5 clicks on the fire button to lock/unlock the screen.Also you can press the up and down button at the same time to lock/unlock the screen.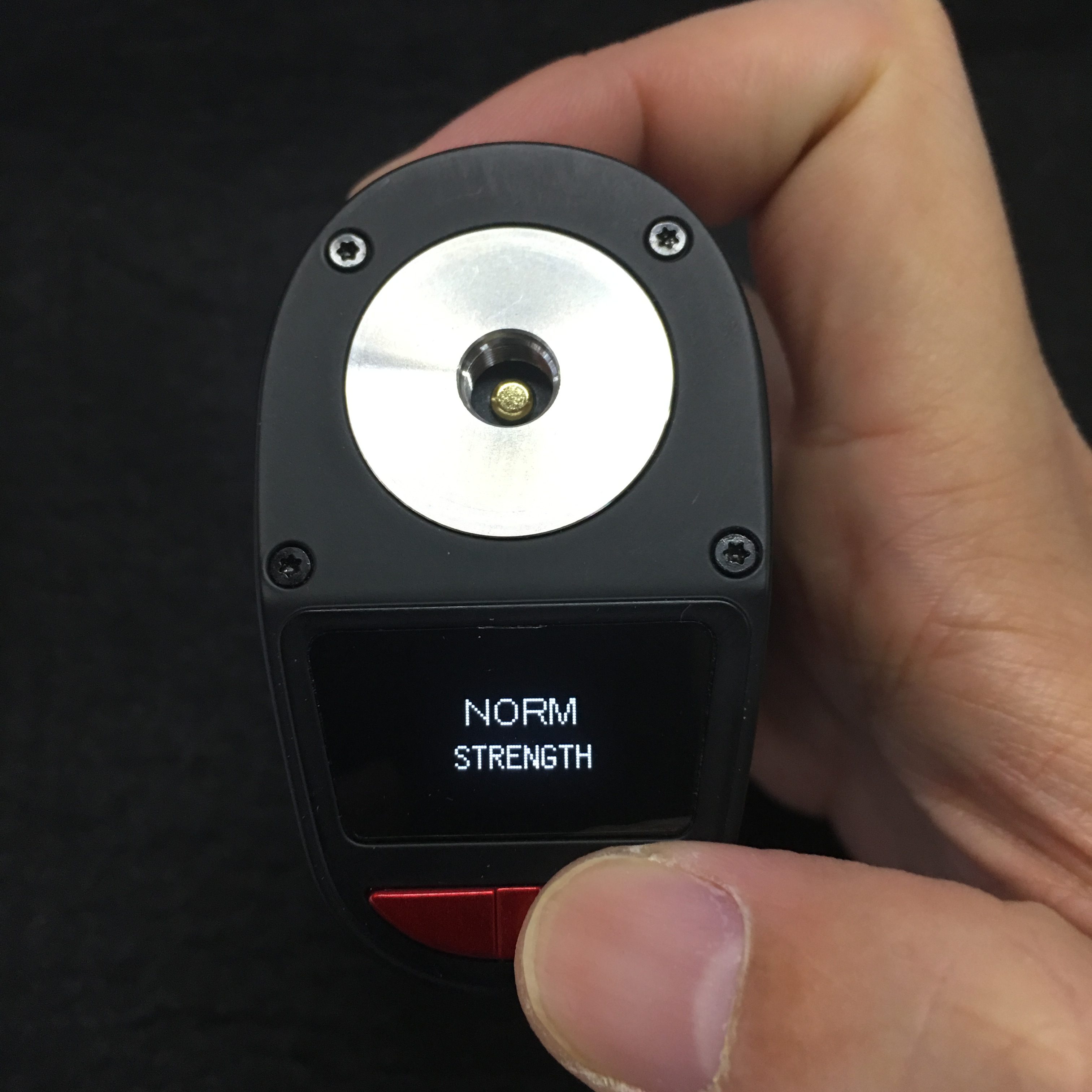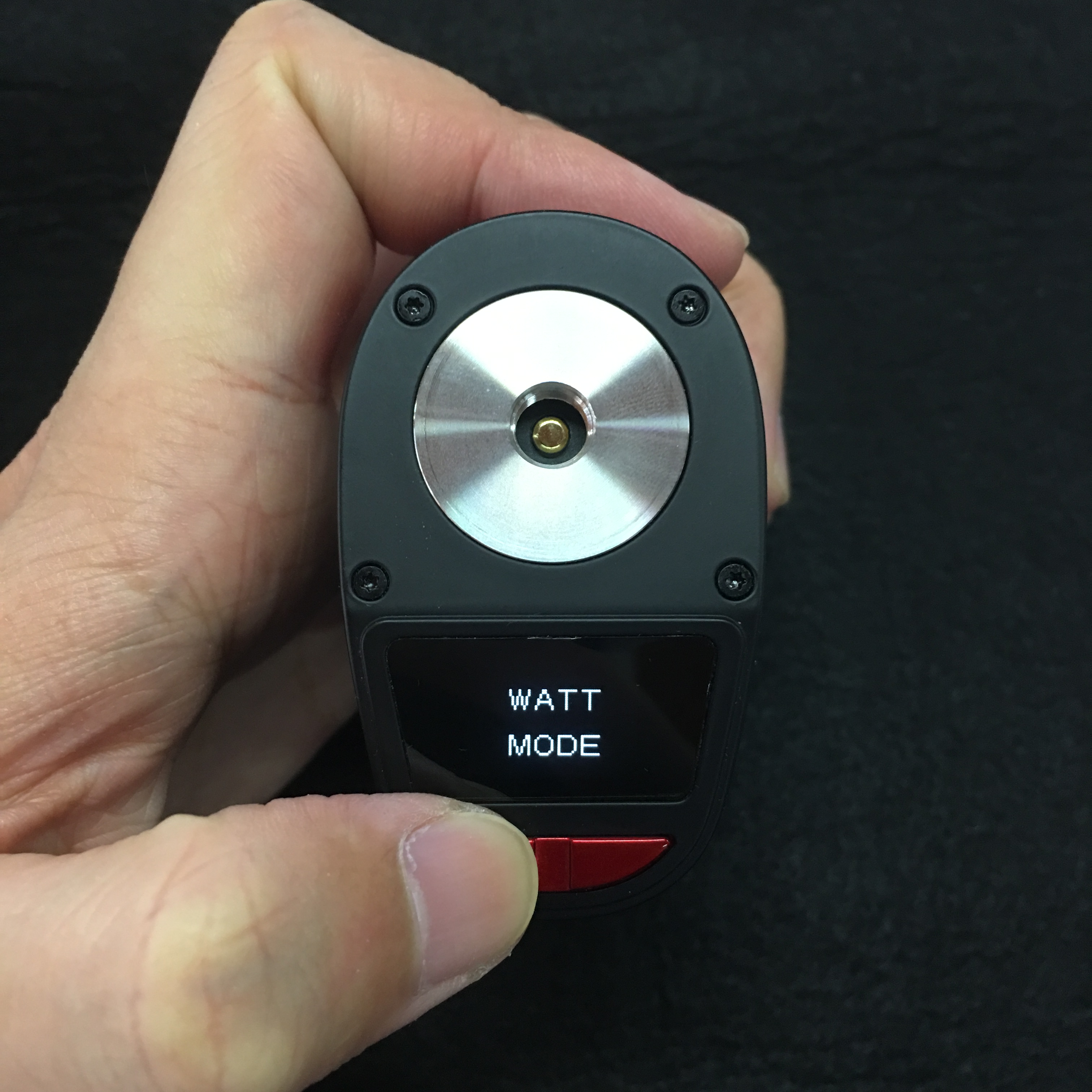 And press the fire button and up button to change the normal/soft/hard in Watt mode or 10-85w in temp mode. Press the fire button and down button to change the mode you want, TC mode or VW mode. That's quite convenient to use.
The Size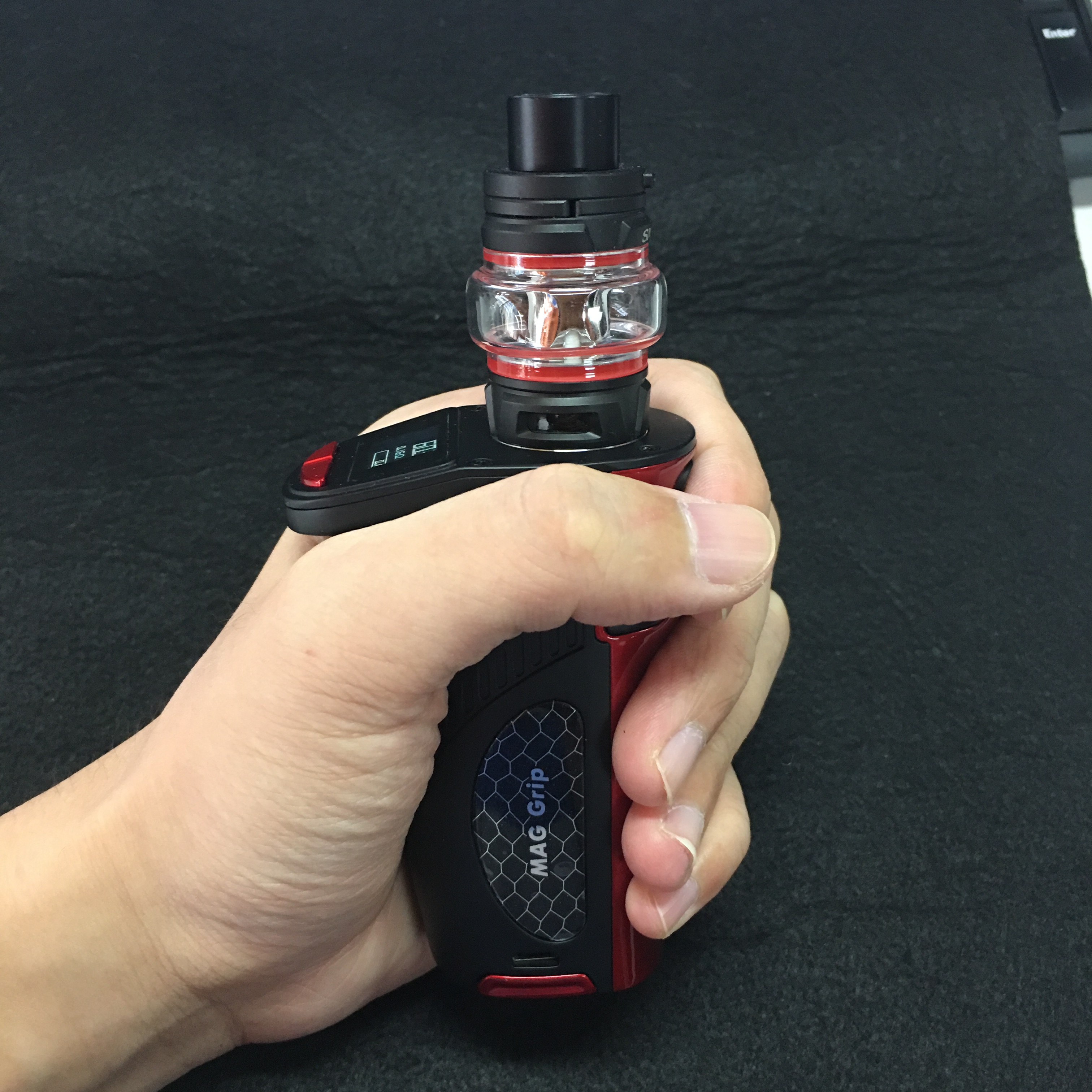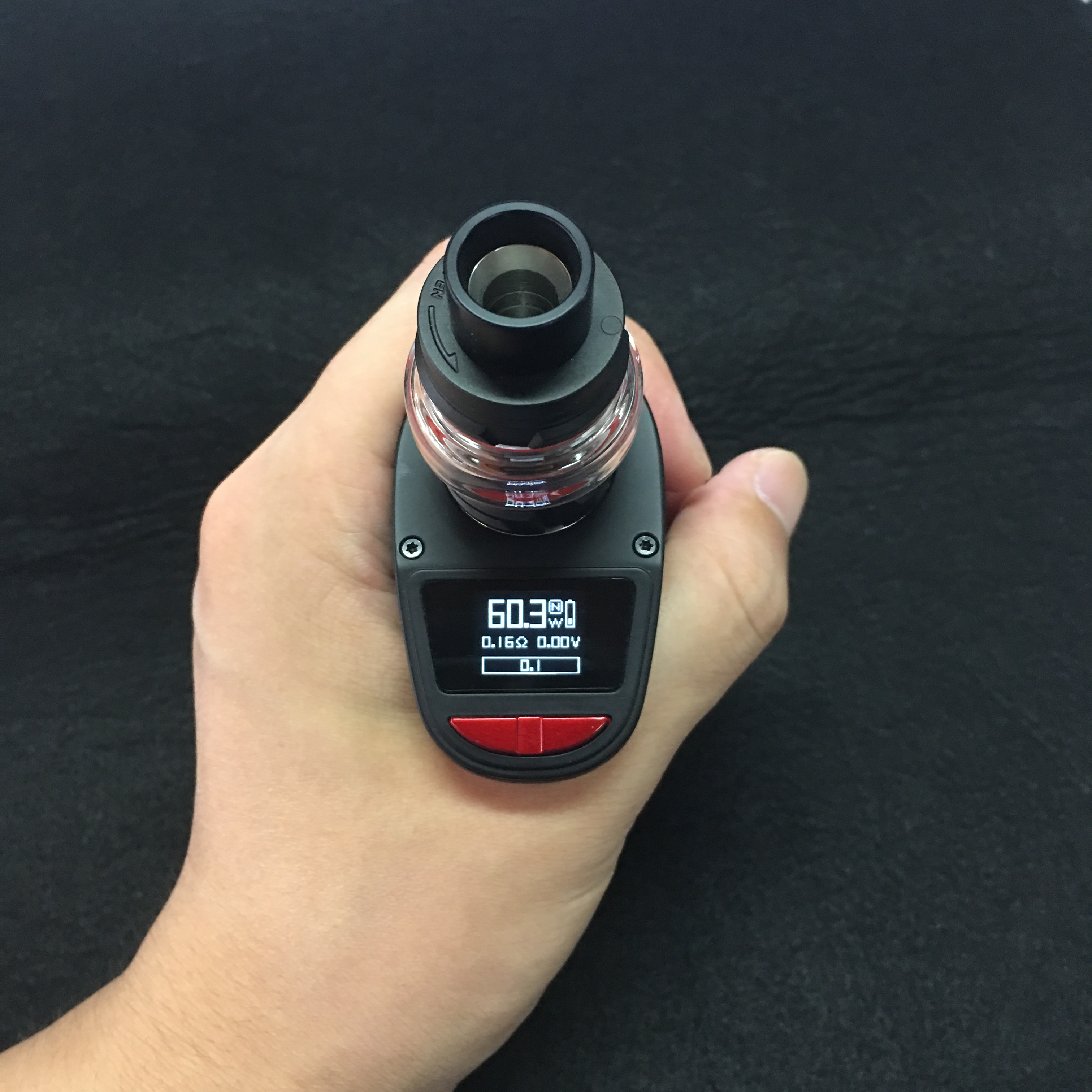 91.5*67*38mm size is quite compact in hand.and the net weight is 252g. No matter how you hold it, with left hand or left hand, it's all suitable and comfortable. Especially the position of fire button makes vaping so handy and smoothly. Ergonomic design should be like this.
Pros
-Ergonomic design -Convenient shortcuts -Compact size
Cons
-Experience of the tank -Single battery
Conclusion
This mag grip mod really satisfies me a lot,It makes me wonder box mod should be in the shape,Maybe it looks a little strange from others box mod,but when you use it for one time,you can't forget the convenience this mod brings.Absolutely I will highly recommend this mod to you guys,but pls choose another tank as well,Mesh coil tank will be much better.
Do you like this kit?Click here : Smok Mag Grip Kit
Thanks for reading.