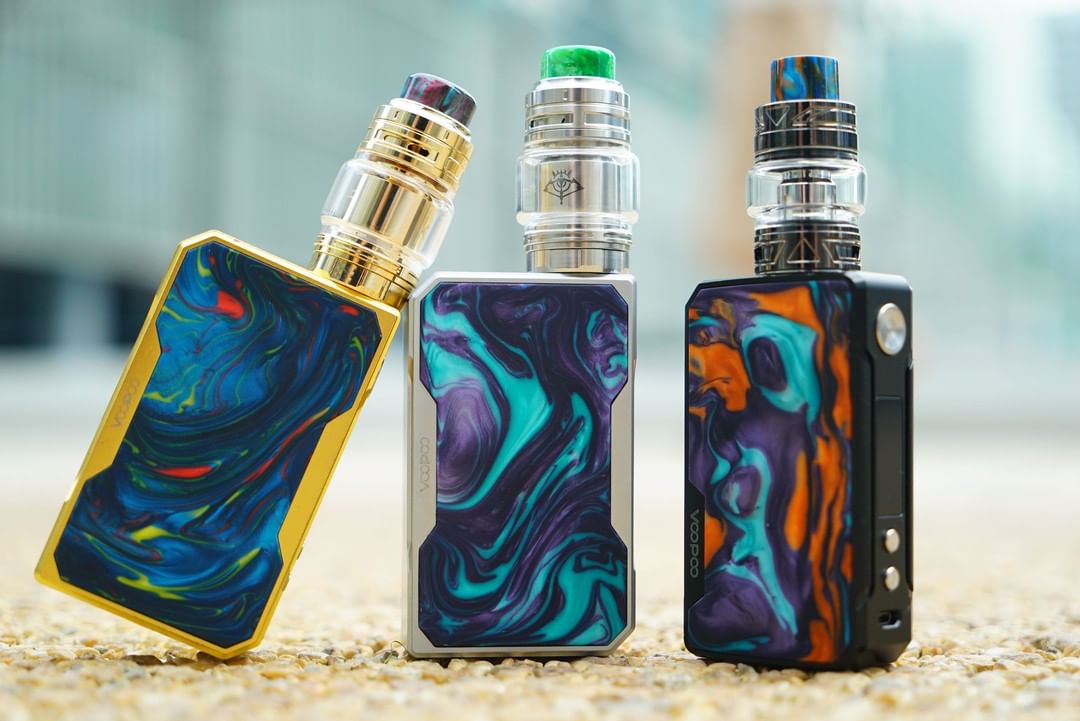 It's been a while that since Voopoo Drag 2 has been released.And of course you guys maybe already got one and use it.Today i just get the voopoo drag 2 sample,So i decide to make a short comparasion between them to let some of you guys who still decide on buying or not know the simple differences. This is not a review cause i just get it for ten minutes.And i just take some time to get to know the operations on this new generation kit.And the detailed review will takes me a couple of days to make cause i really need to know this kit in every part.Well let me cut down the words and see it now.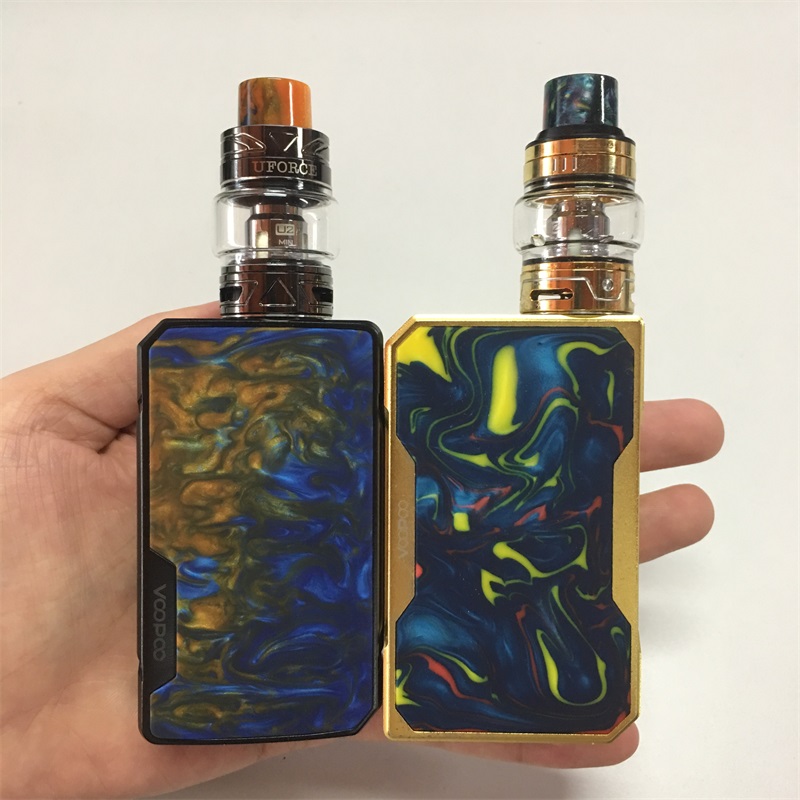 Let me post their parameters below to make you clearly know by the pictures.
VOOPOO DRAG
Size: 90 x 54 x 24mm
Battery: 2 x 18650 batteries
Working Voltage: 6.4-8.5V
Working Current:1-40A
Output Voltage Range:0-7.5V
Resistance range: 0.05-3.0 (VW); 0.05-1.5 (TC)
Output Power: 5-157W
Temperature Range:200-600℉/100-315℃
Innovative Mode: Super Mode/Power Compensation Mode
TC Mode: SS316/Ni200/Ti/NC/TCR/CCR
VOOPOO DRAG 2
Size: 88.3*51*26.5mm
Material: Stainless Steel+Resin
Power Range: 5-177W E-Juice
Capacity: 5ml, 3.5ml
Battery: 2* 18650 Batteries ( Not Included )
Working Voltage: 6.4-8.5V
Working Current:1-40A
Output Voltage Range:0-7.5V
Resistance Range: 0.05-3.0 (VW); 0.05-1.5 (TC)
The Simple Difference Of Voopoo Drag & Voopoo Drag 2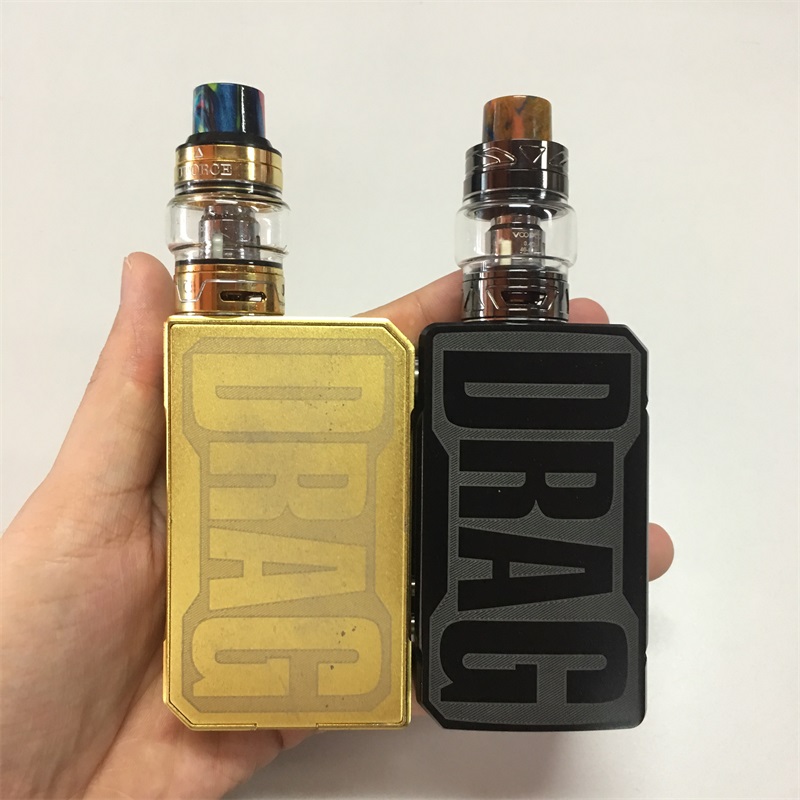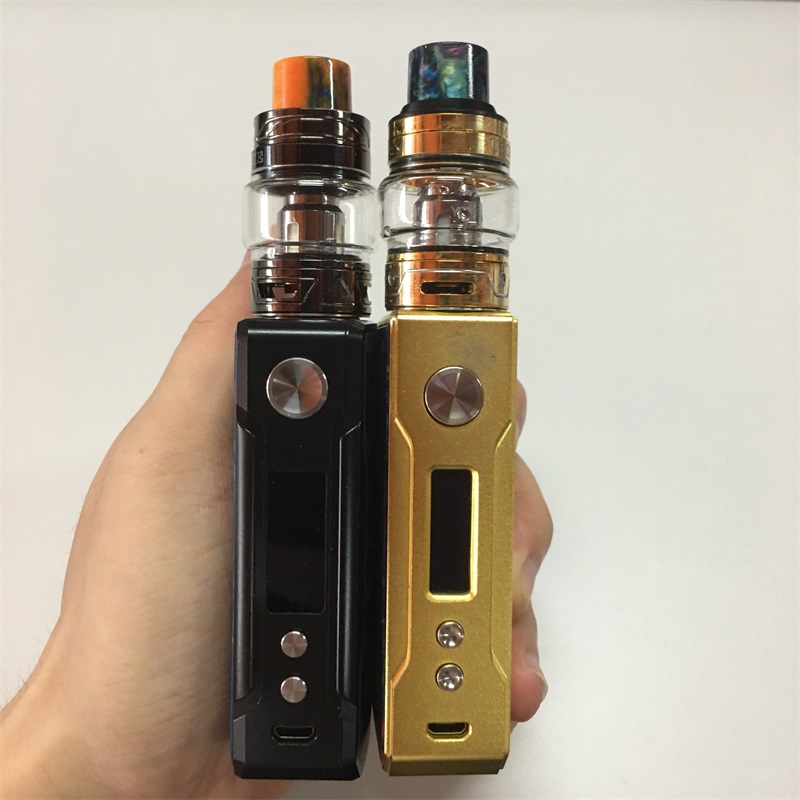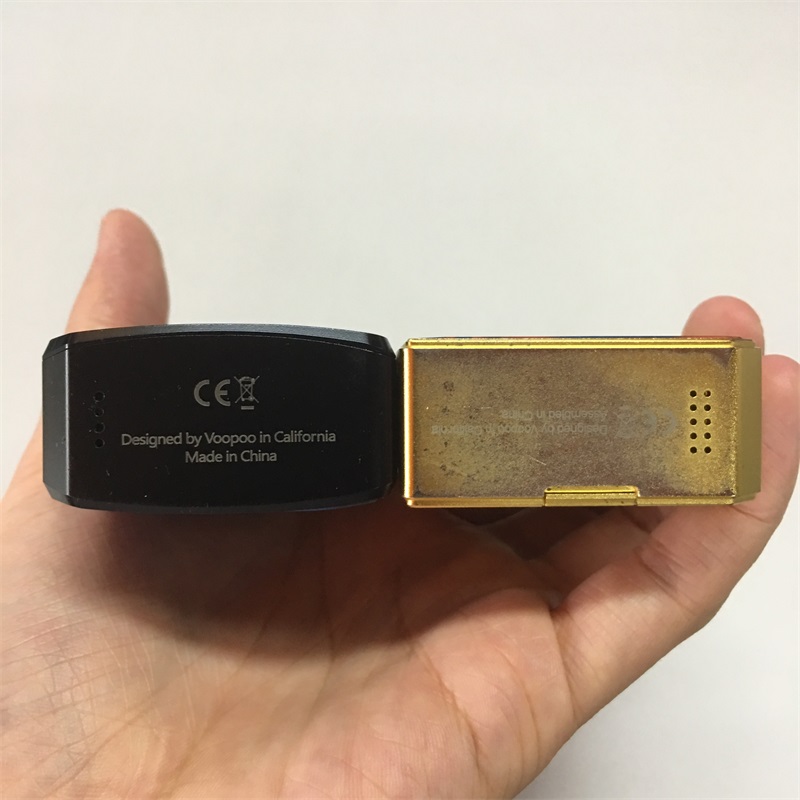 It's not hard to see that drag 2 is more compact in size than voopoo drag. Compare to voopoo drag square and straightline mod body,drag 2 is more curving and friendly to hand.People who have used voopoo drag always bothered with its straightline body design,that really uncomfortable when you hold it;besides,Installing two 18650 batteries will make it so heavy in hand.While as for drag 2,That situation will never happen again. Smallized mod compared to voopoo drag and curving resin battery door design both make it so comfortable when you hold it in hand.What's more,this time Voopoo applied anti-fingerprint tech on this resion panel.Judge by the pic you will see the resion side of voopoo drag 2 is a little dim. I think you guys still remember the hand feeling when you gold voopoo drag,the resin panel provides great and true resin feel,but after you use it for a while,you will find the resin door is really easy to get dirty.While that's not gonna happen on voopoo drag 2,resin material and advanced anti-fingerprint tech,the first word come out of your mouth when you hold it is Smooth.Then comfortable. After a short time use,voopoo drag 2 really performs great.The old drag i still use so the first impression drag 2 give me is really awesome. The detailed review will be published soon,Pls keep patient.
Now you can order voopoo drag 2 at our store here:Voopoo Drag 2 In Ave40
Thanks for reading.