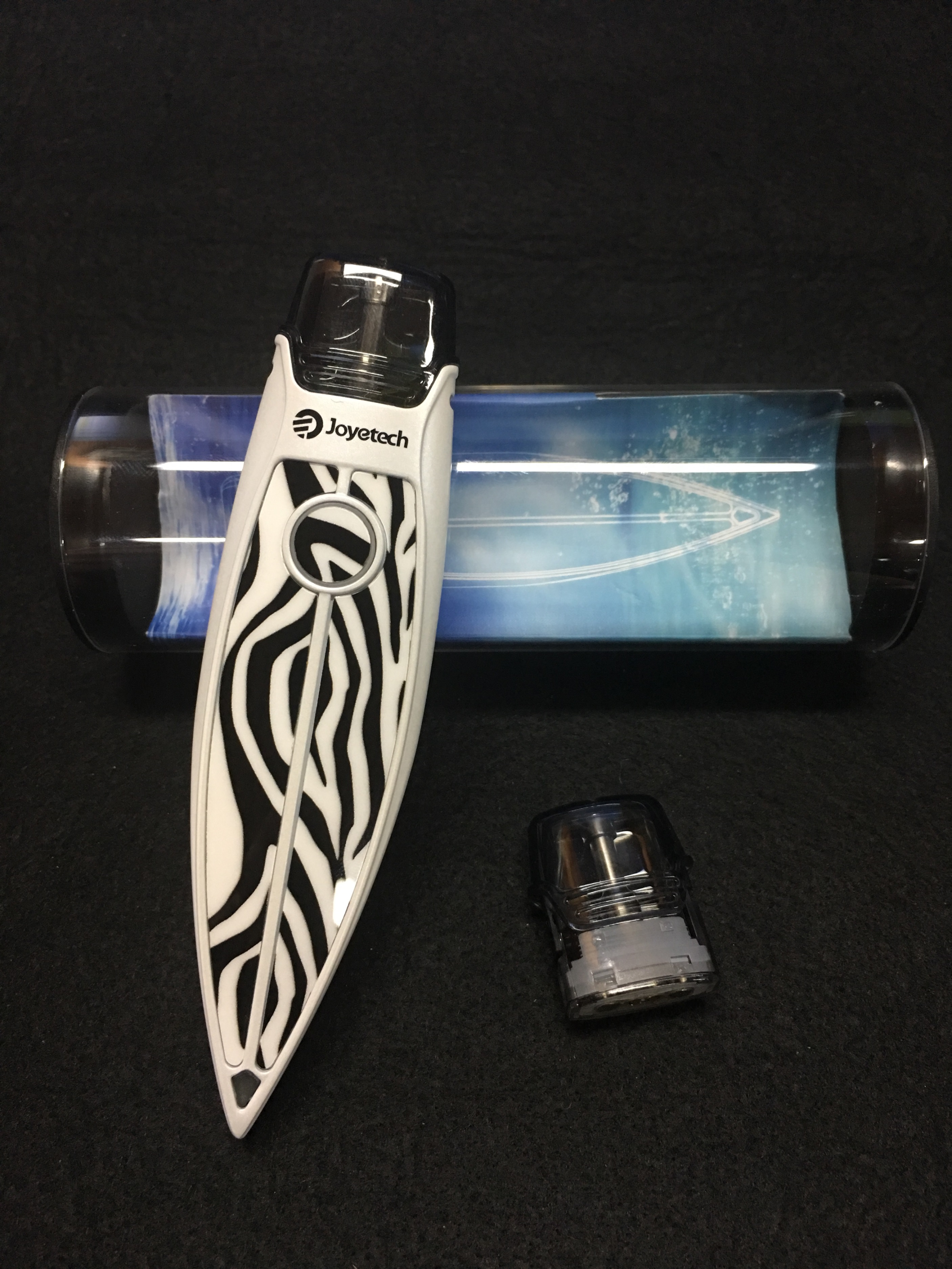 It's not been long after Joyetech released Ultex Kit with Cubis Max Atomizer,Another pod system kit has been lauched---Joyetech Runabout pod system kit.Now let's give it a quick look.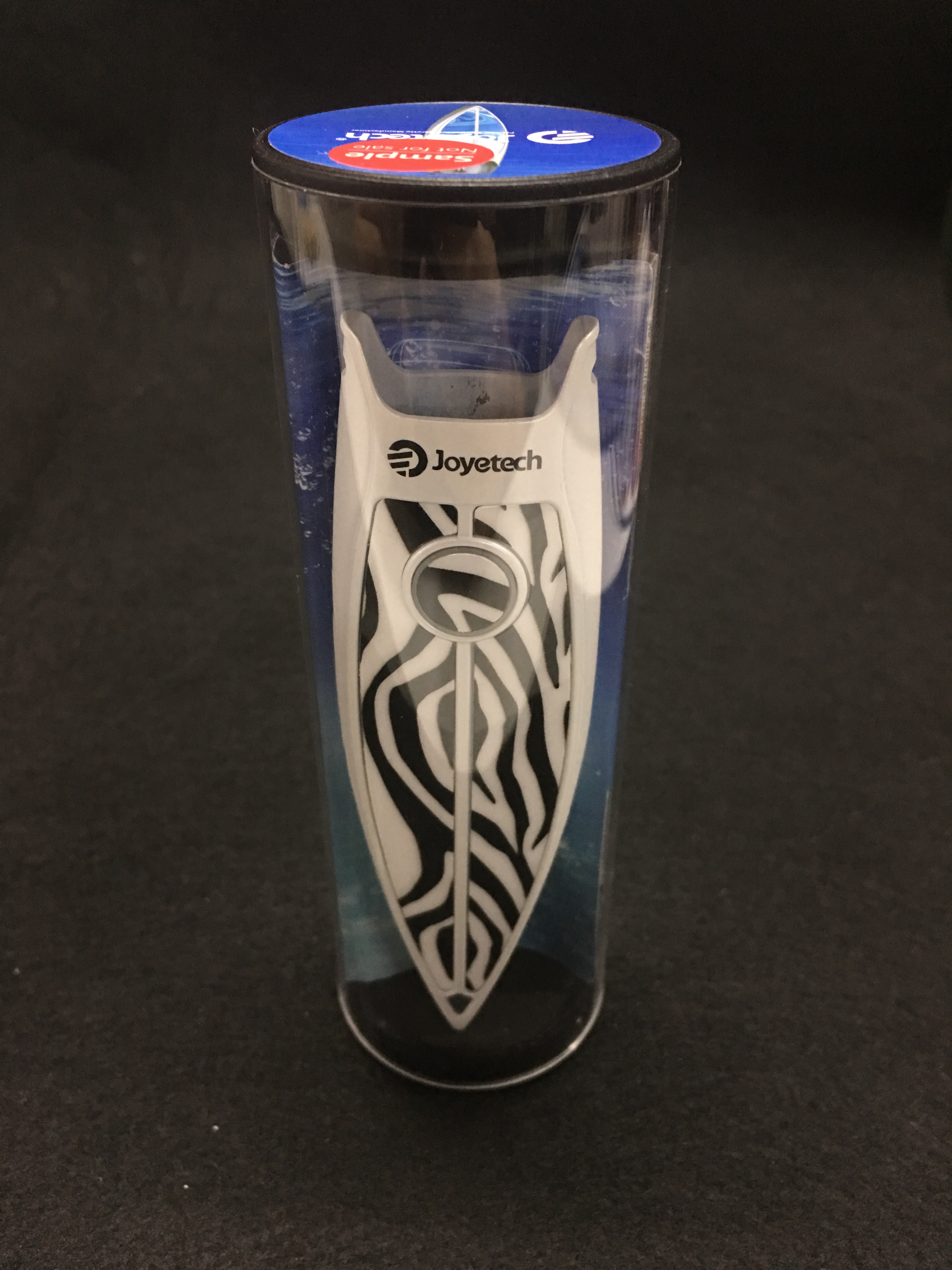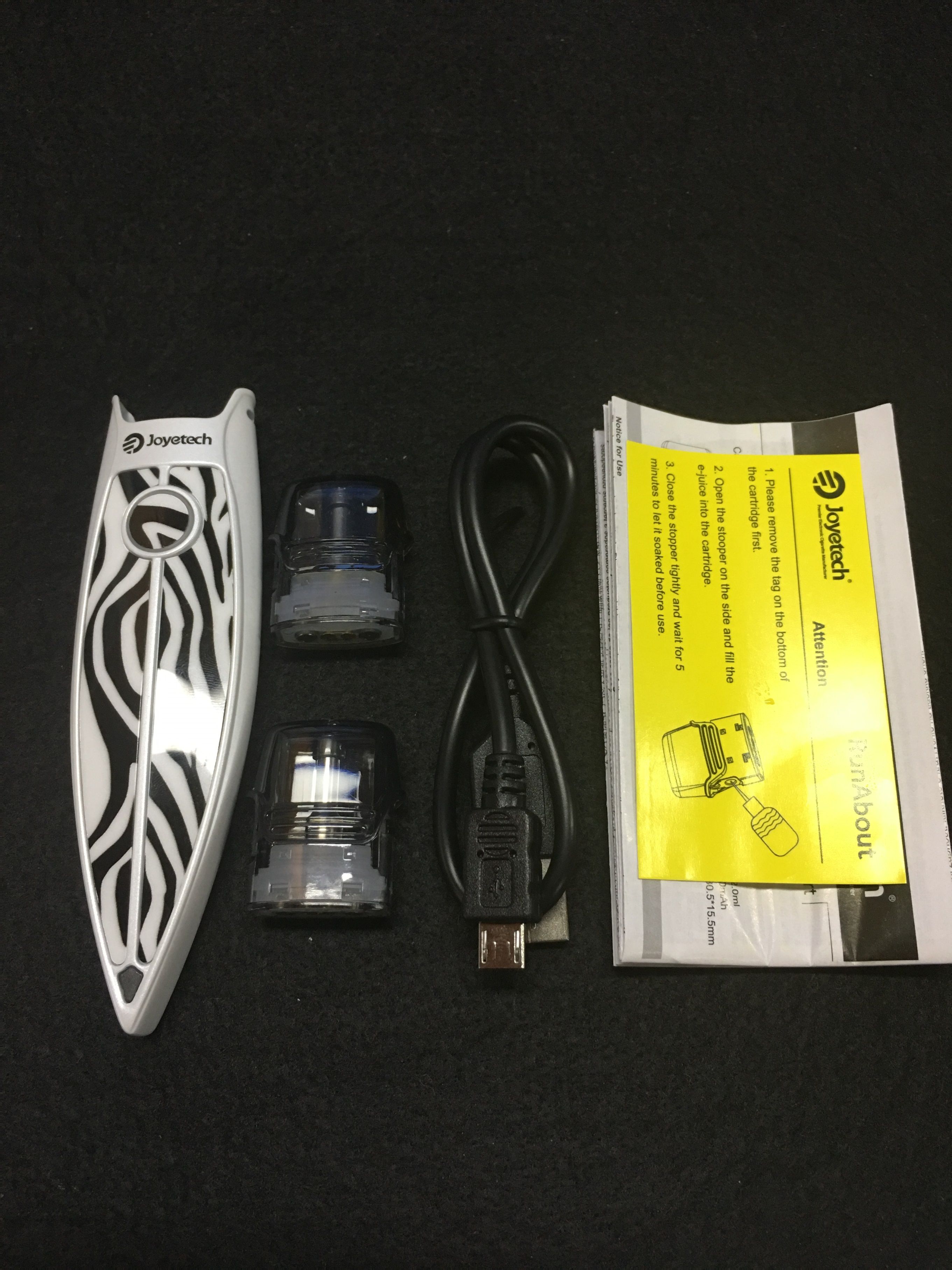 Package Included
1 x RunAbout Battery
2 x Cartridge
1 x USB Cable
1 x Manual
1 x Warranty Card
1 x Warning Card
1 x Spare Parts
The Pod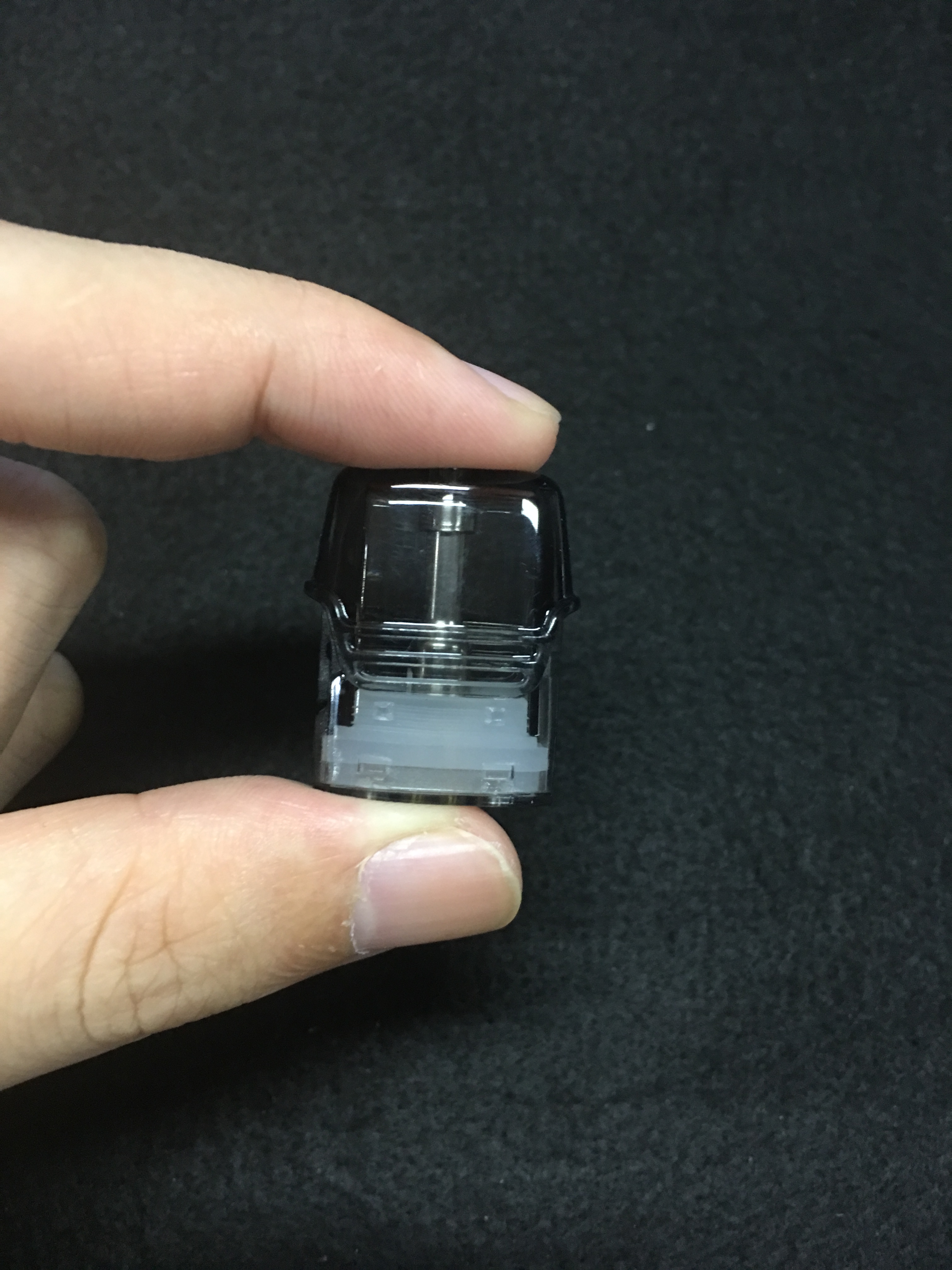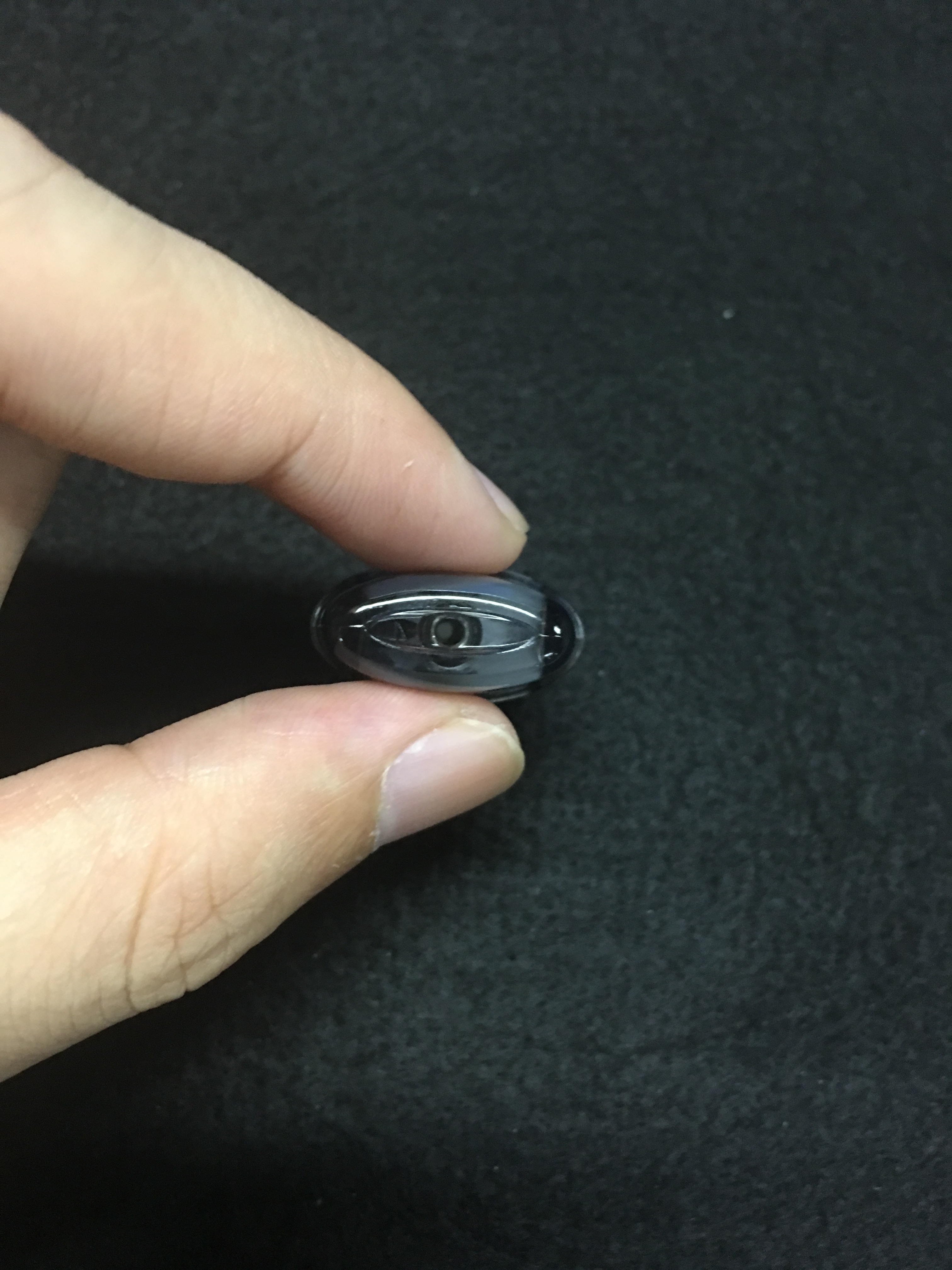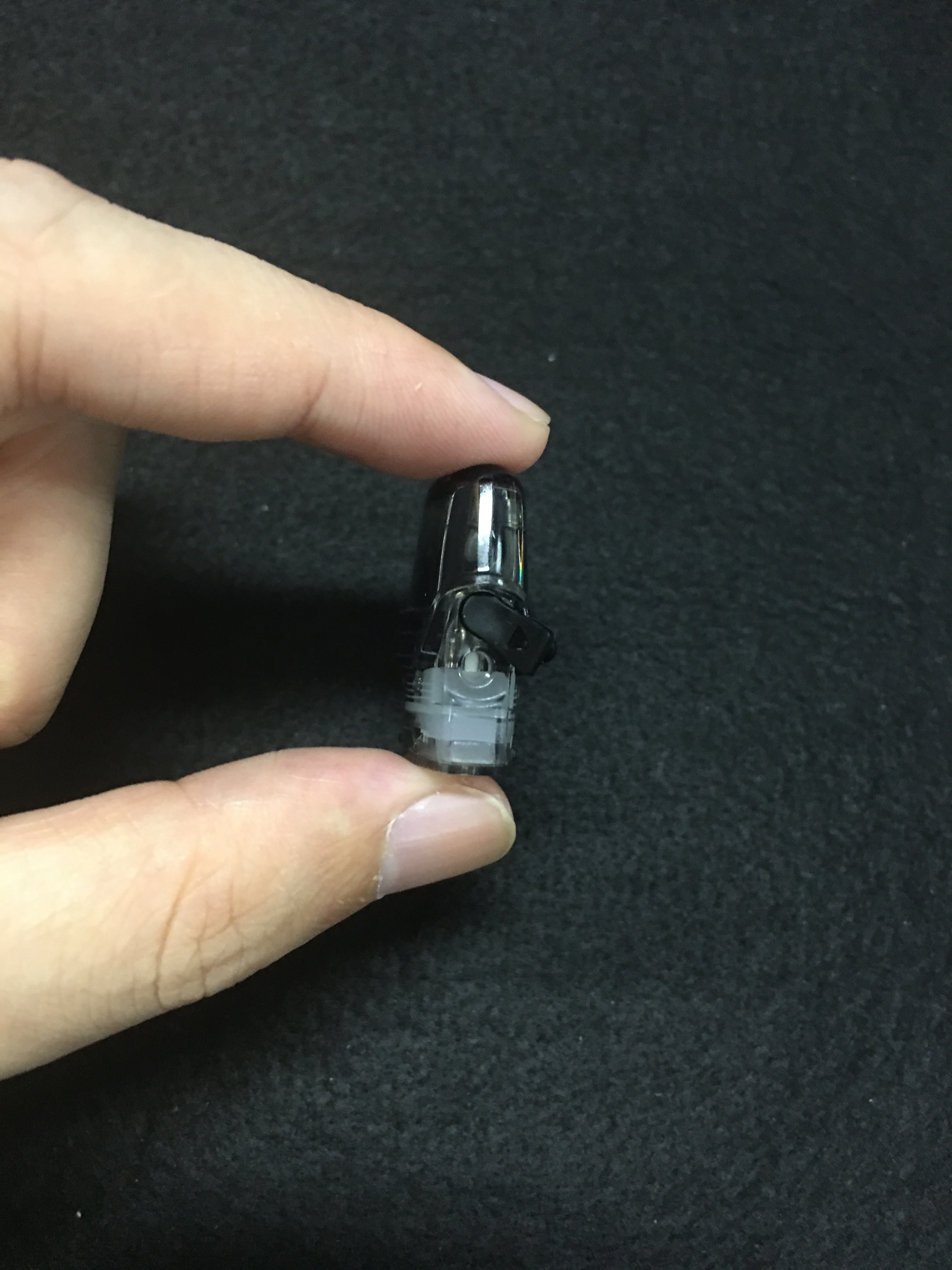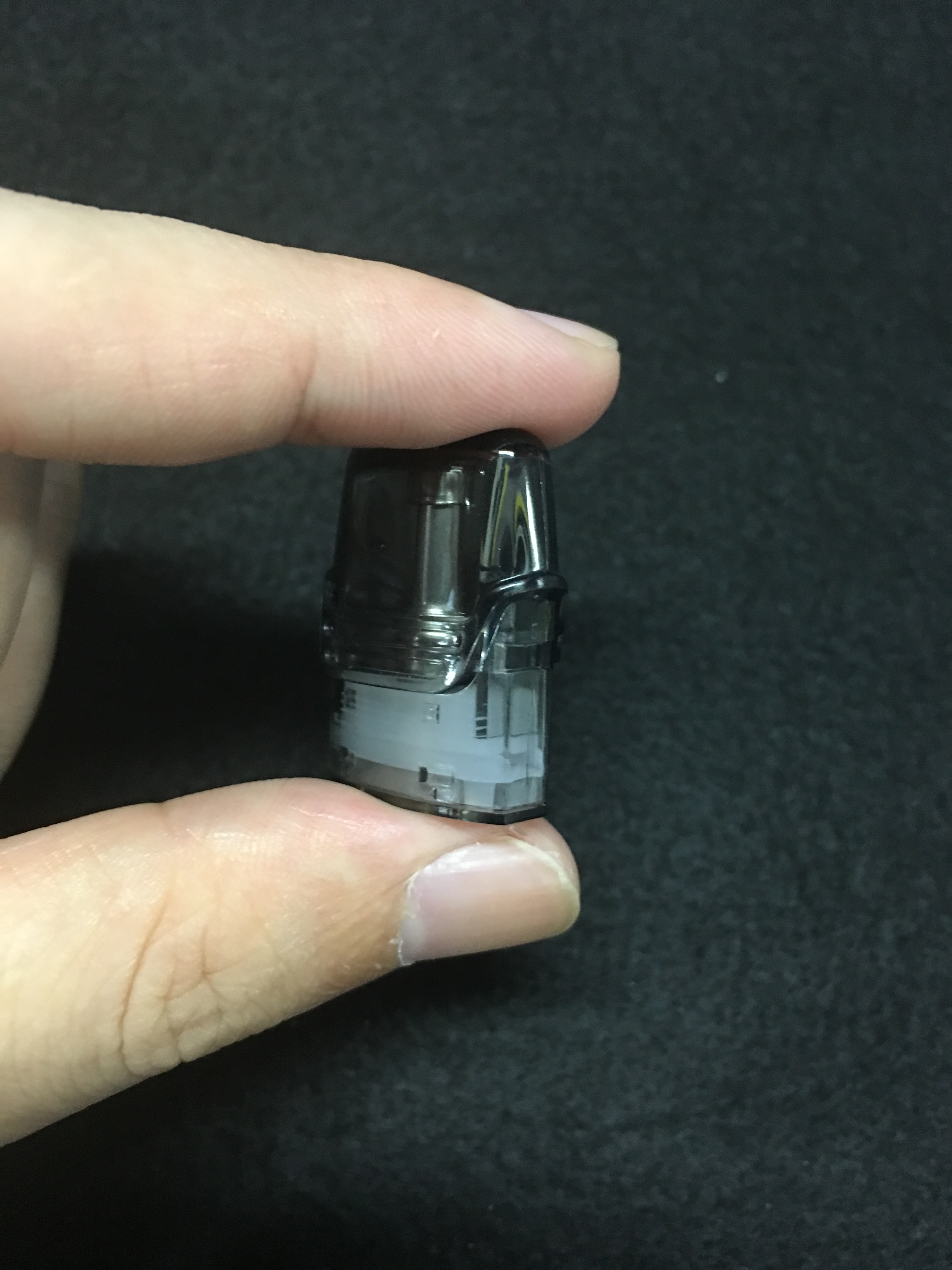 With ceramic coil inside,so the flavor won't be bad.As you can see it from here,side filling way and on the other side is the airhole,a big airhole.You can clearly feel the enough air flow into when vaping.Good one.
The Mod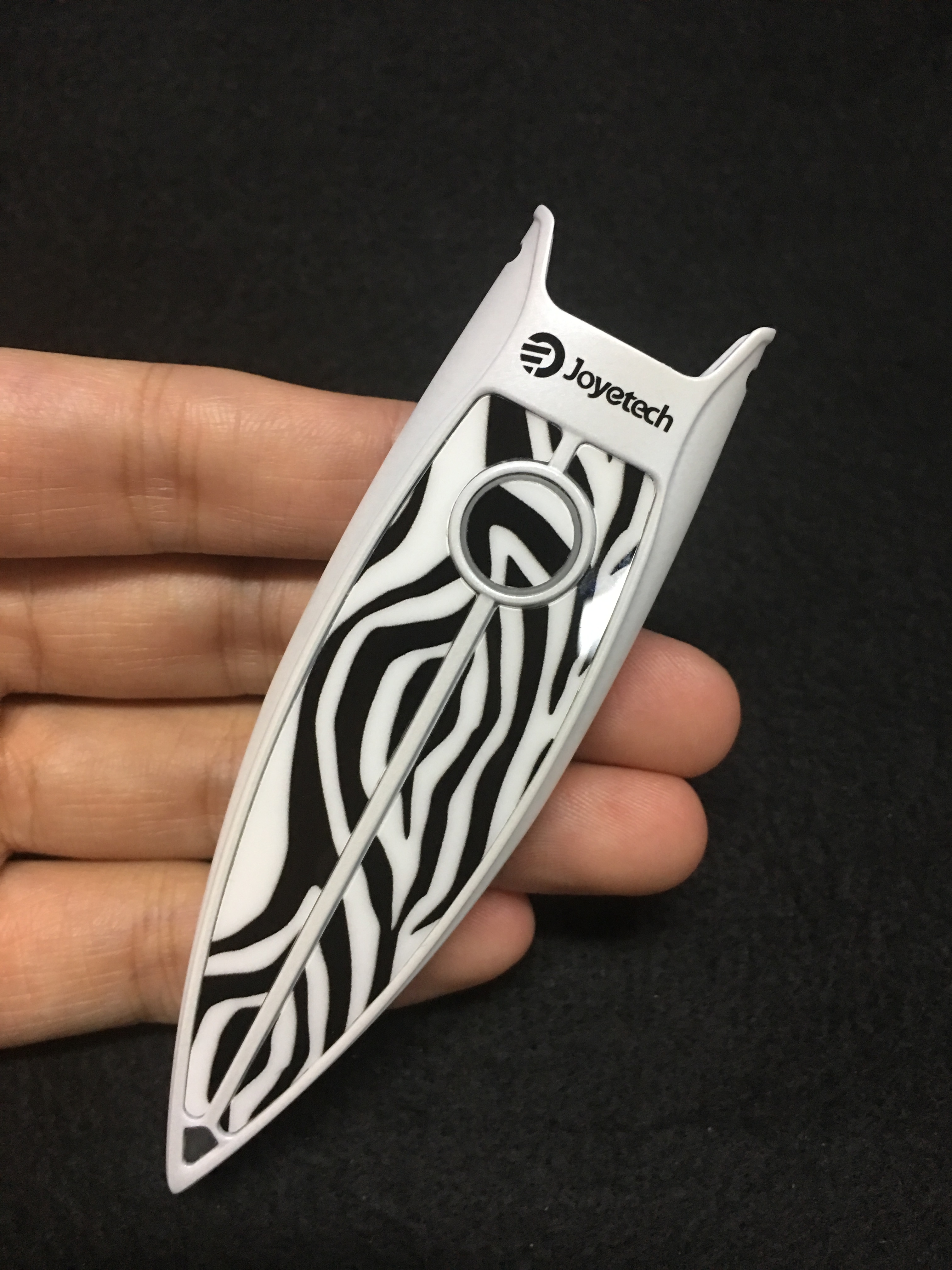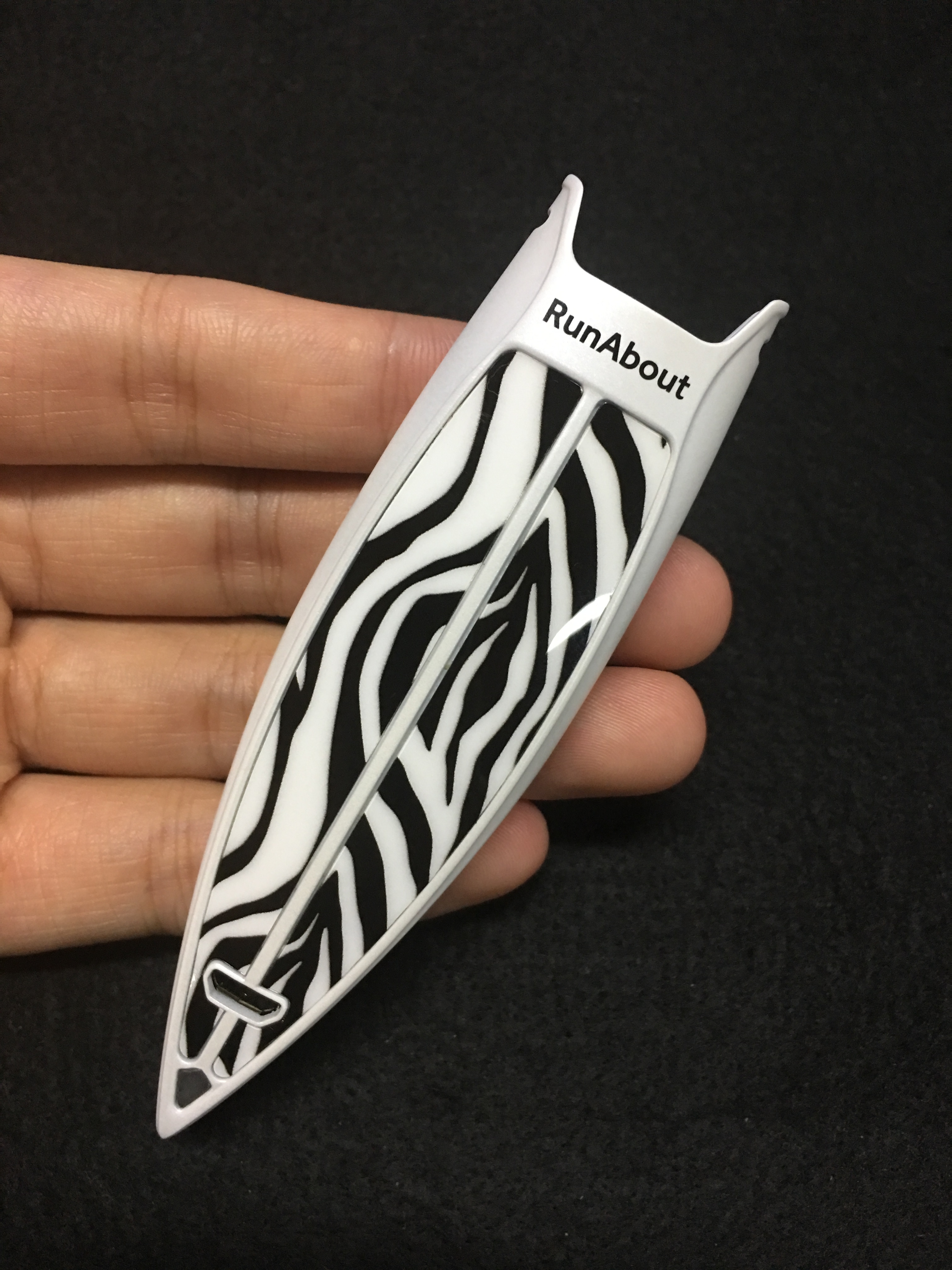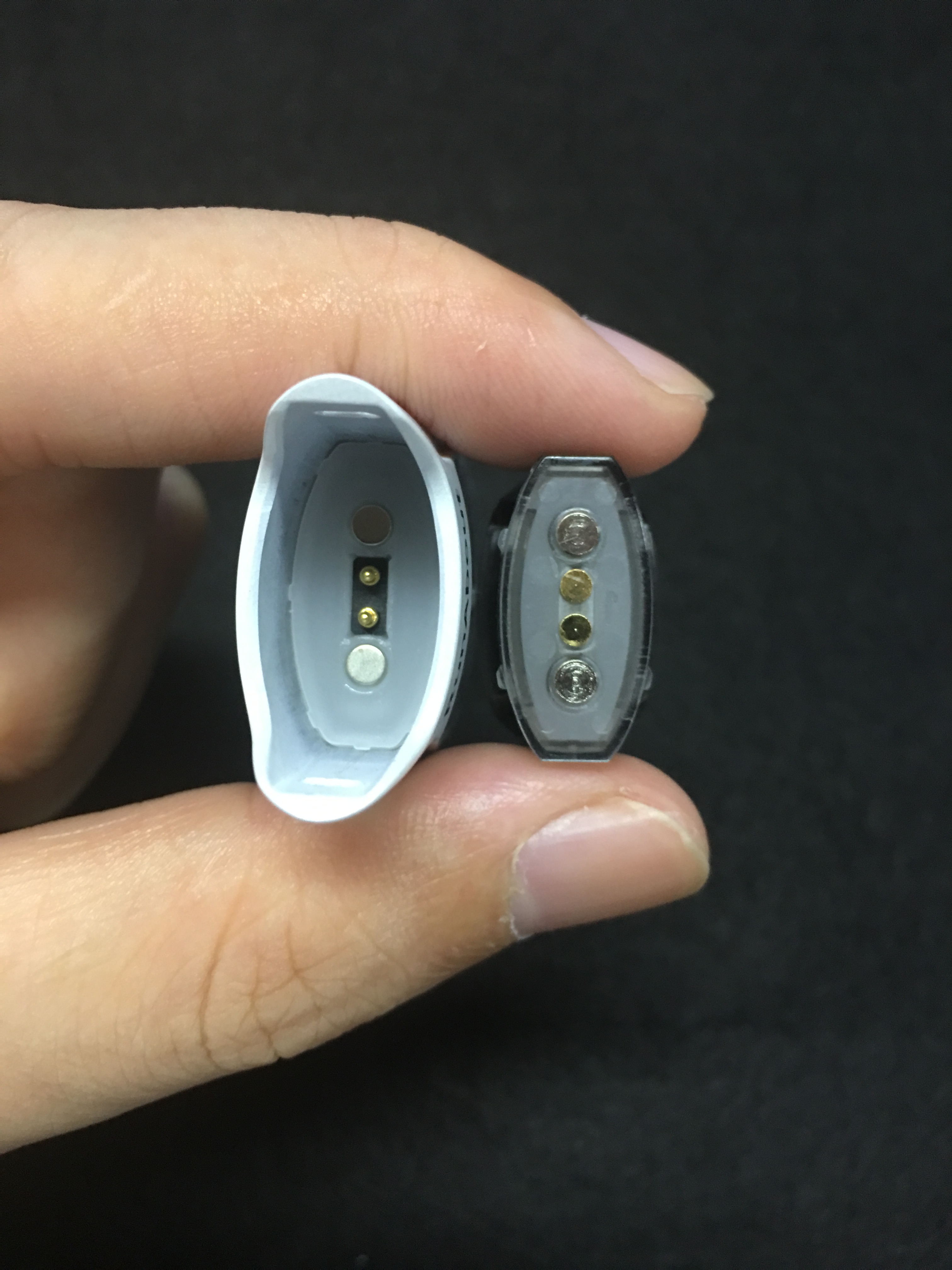 I get this color version---Zebra.Honestly more and more manufacturers start to make their mind on the device name or the color.This kit gets 6 colors totally,like red wood,black wood,marble,riva,oak texture and this one zebra.That's all beautiful style.Now get back to the mod here,What you can see there's a round fire button in the middle and nothing else.And the common operation,5 clicks to power on and power off.What interesting i want to mention is you can change the indicators light color.When it's on,3 clicks the indcators will light on,then you can change the color with just one click.Look below.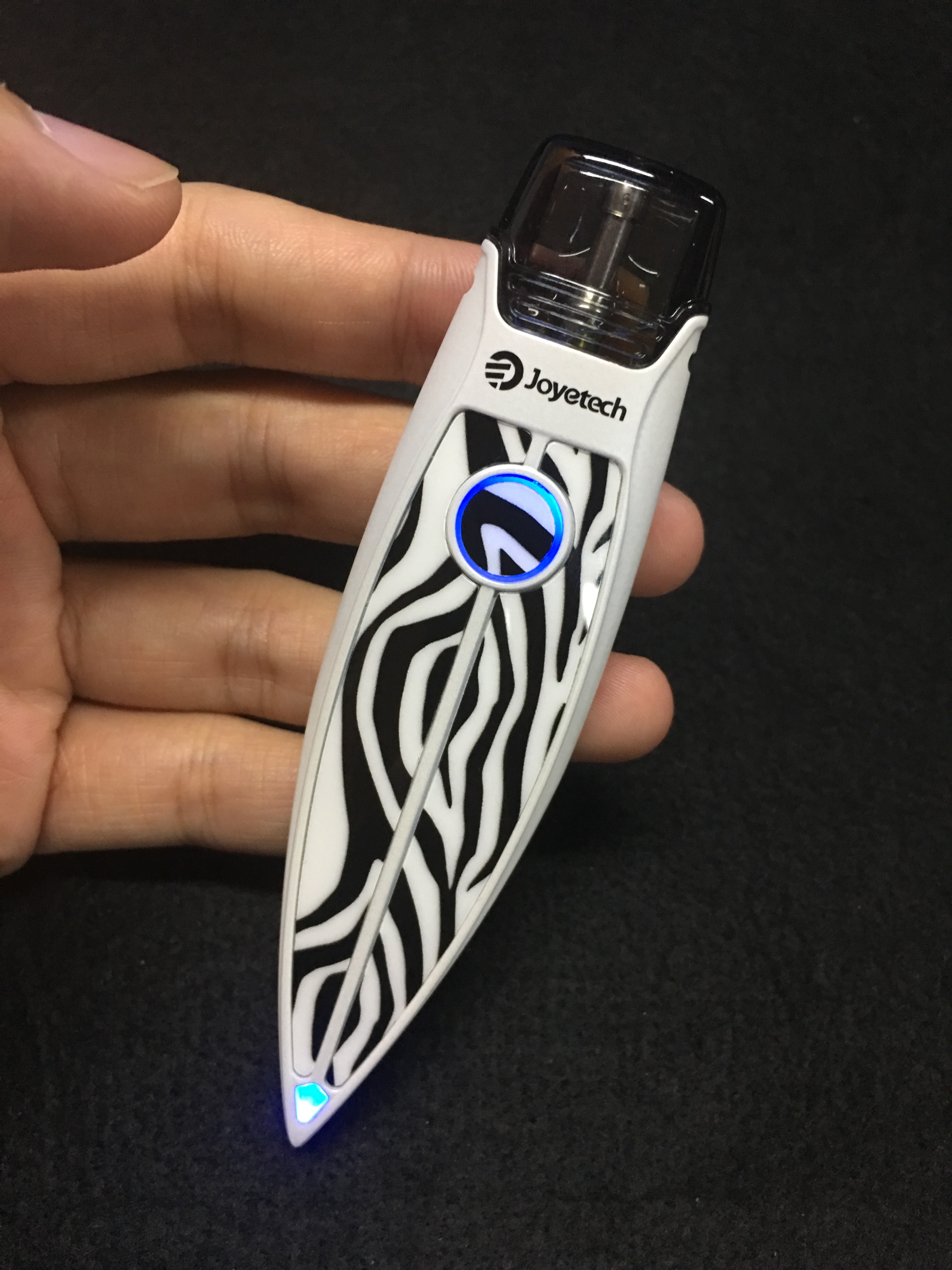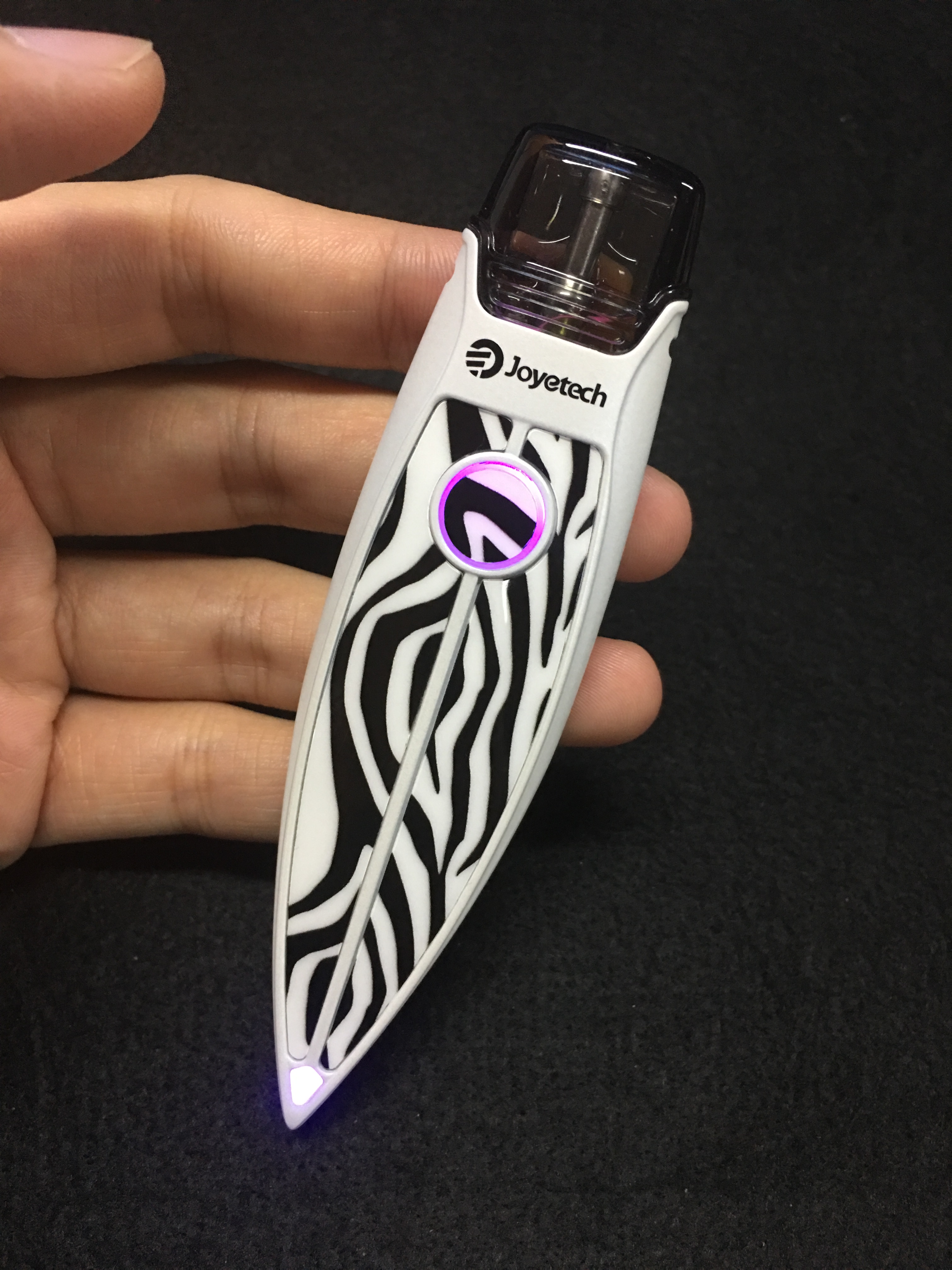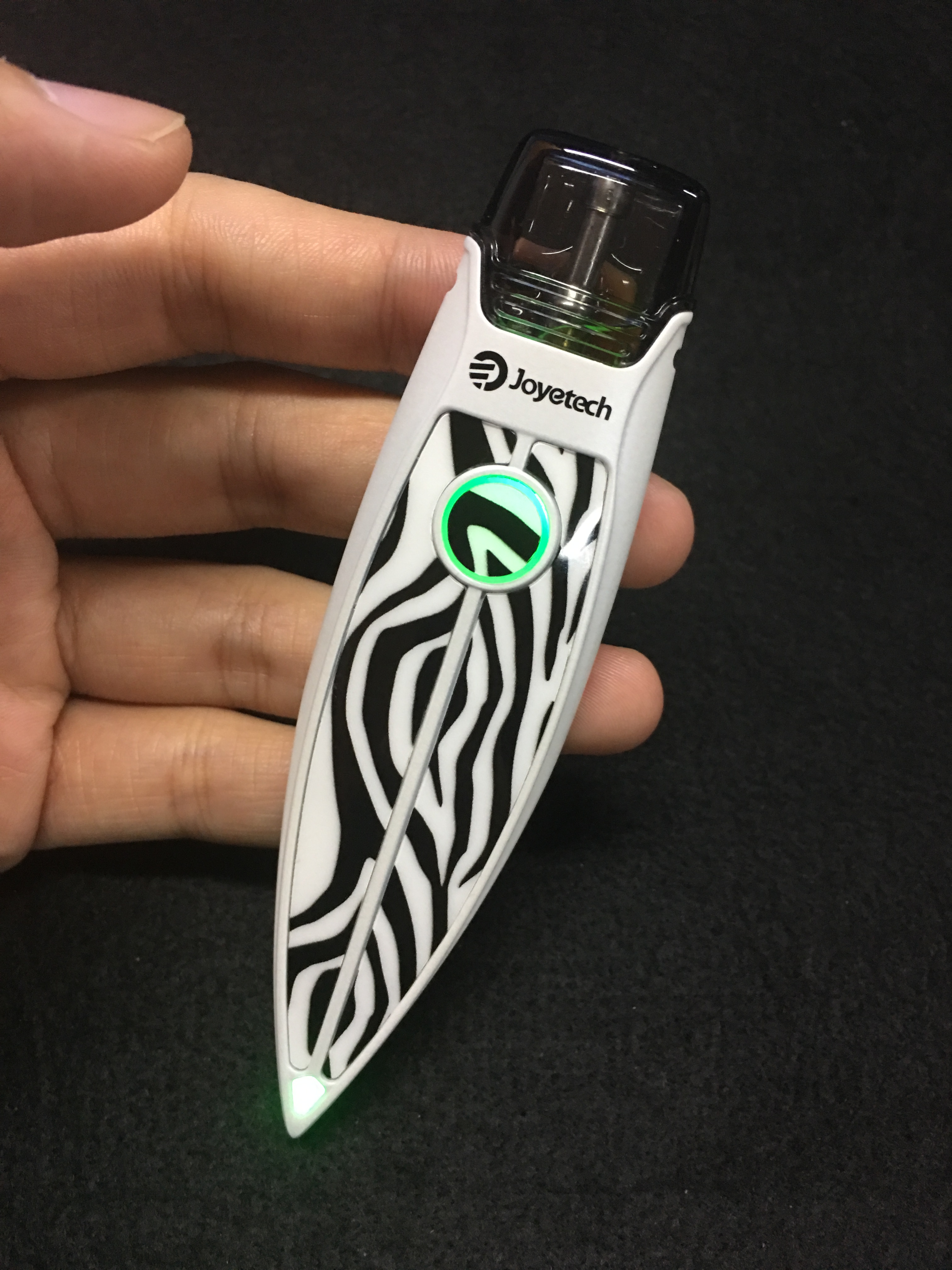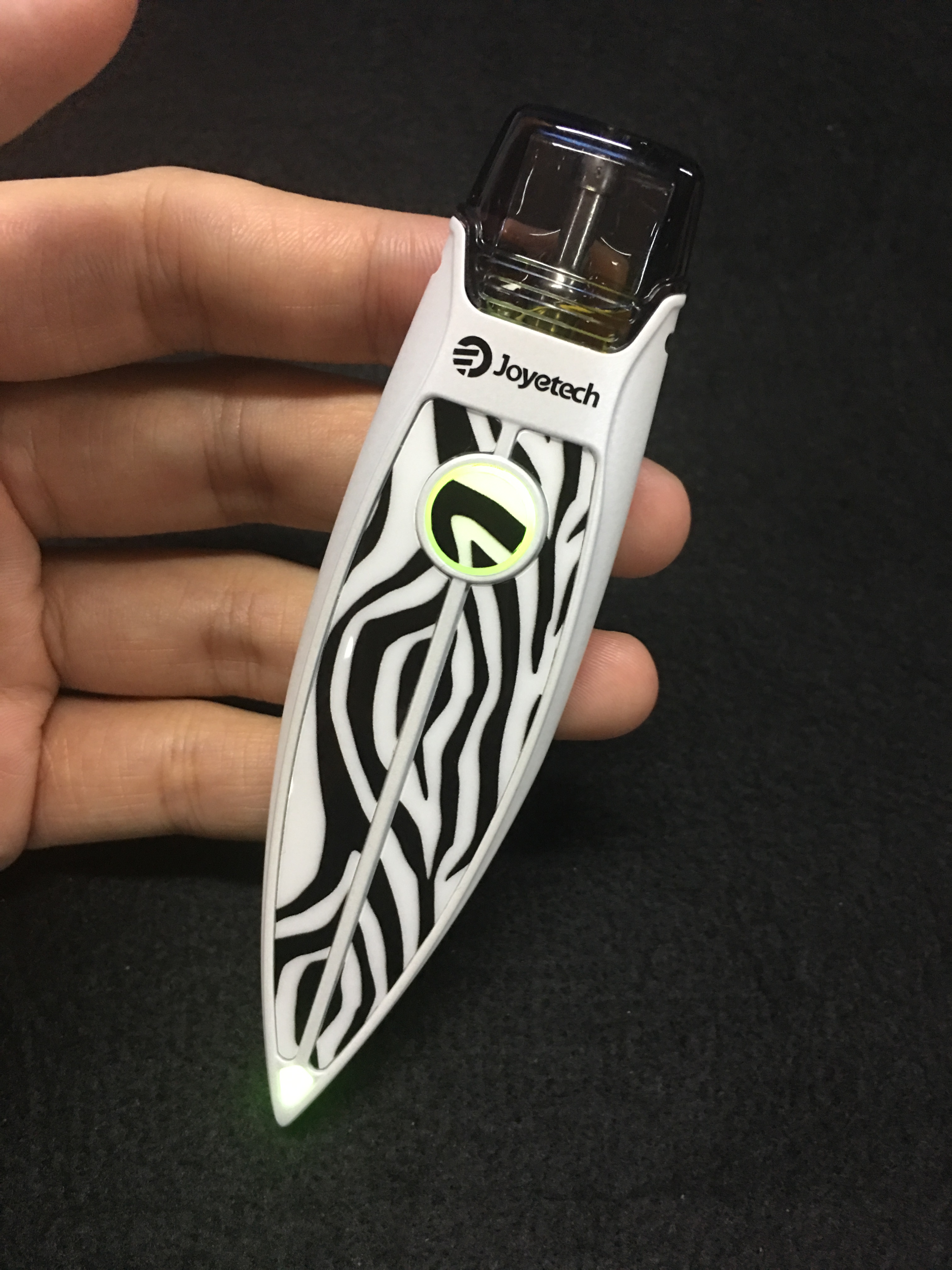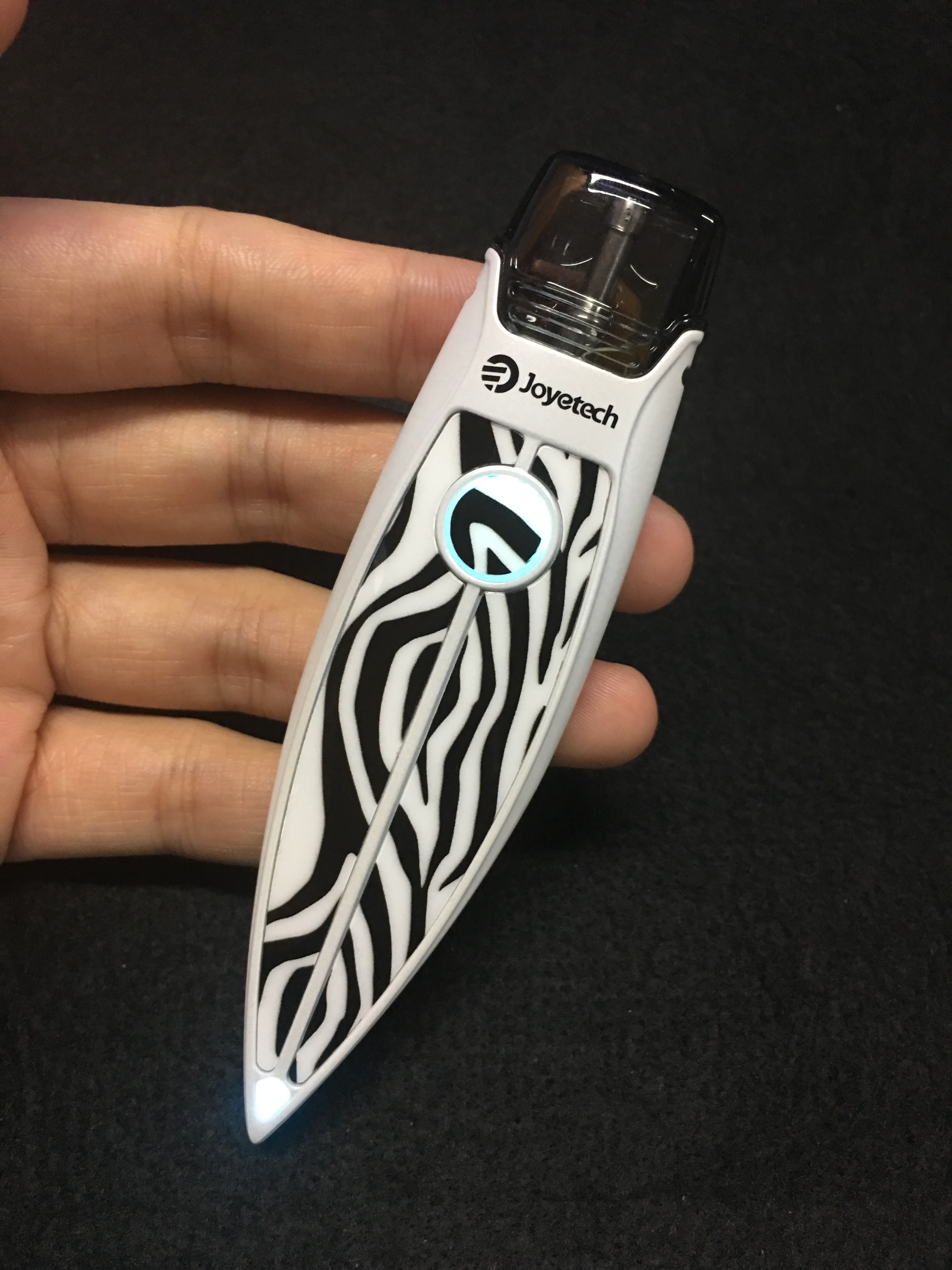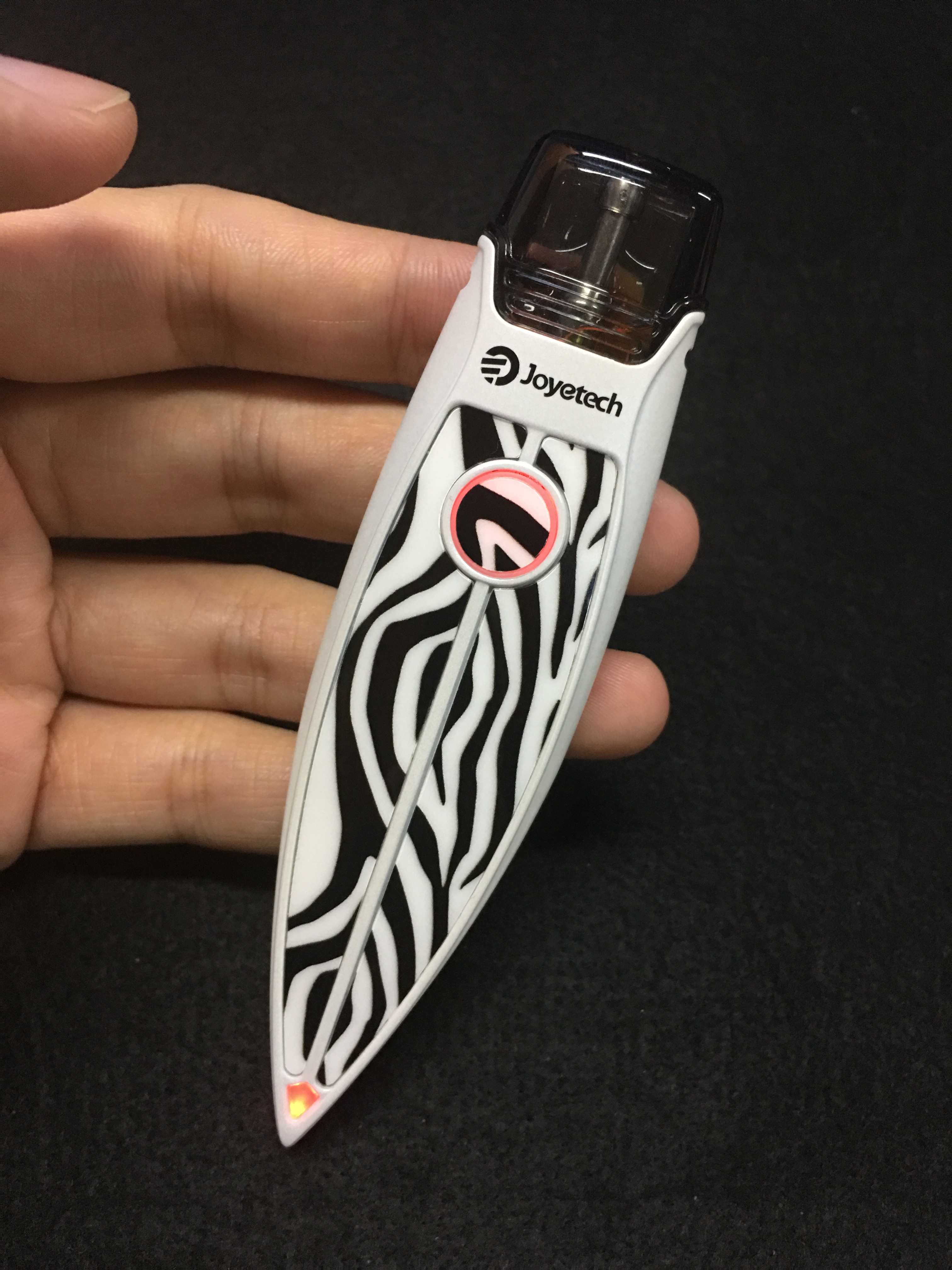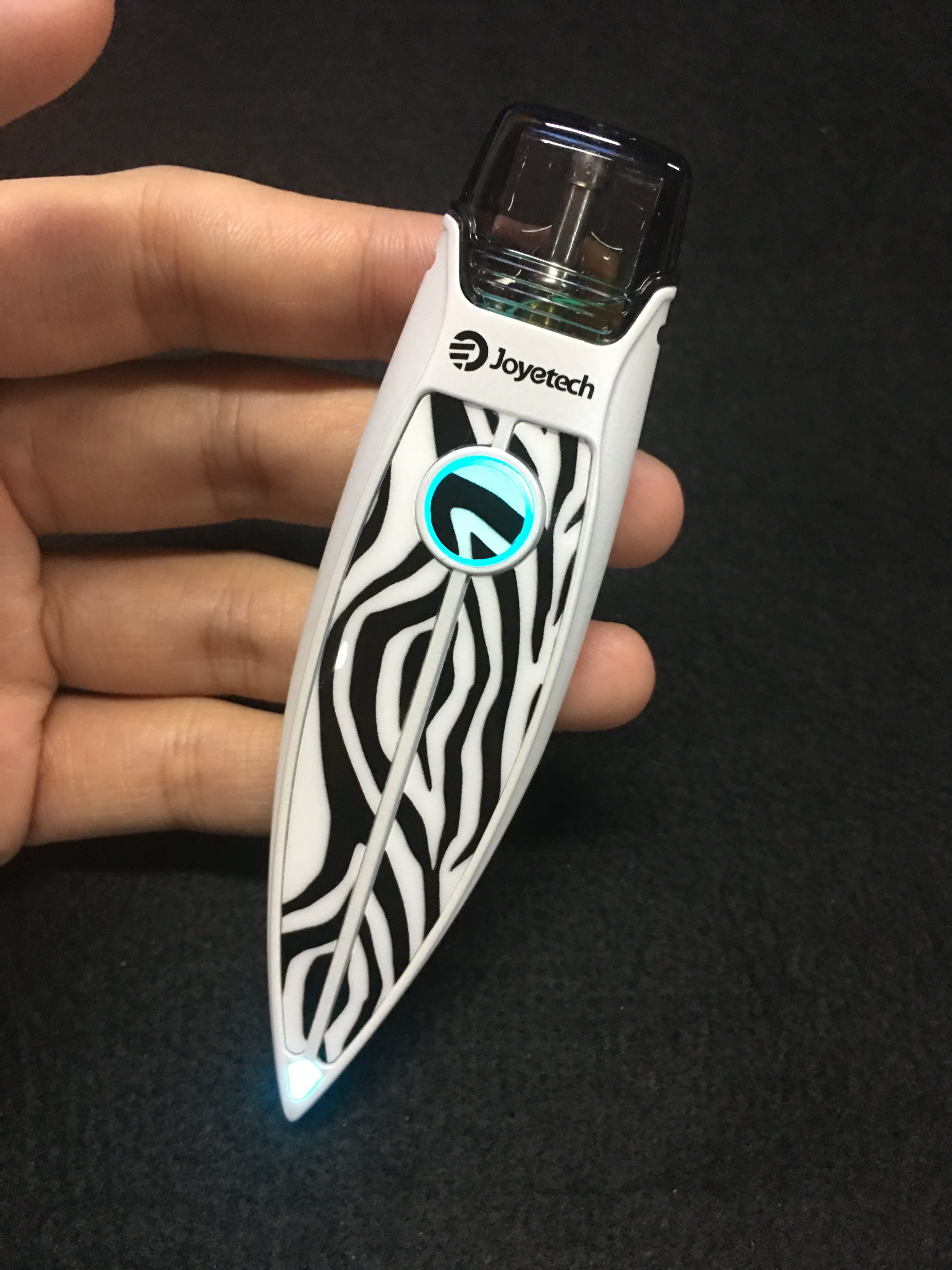 Conclusion
I give it 95 marks. Personally i don't like pod system,low wattage,low current and low battery,sometimes it really bothers you when you're vaping,you find that the kit reminds you that you should charge it.But as for this kit,it's a good device after a short vaping.The whole kit is a weight one in your hand.Compare to Vladdin,the same wattage they get,while the different feeing you get.I use two kinds juice to test,nicotine salt and nicotine.Maybe the bigger airhole Zebra gets,the stronger feeling you can get with nicotine salt than Vladdin,while the ordinary nicotine juice,it's hard to tell which one is better cause just 14 watt max wattage can't give the best flavor of the juice. Overall,firstly you may think it's a strange kit,the color and style.So do i the first time.But when i get this kit and use it for one afternoon.Maybe i should change my mind.LOL.
You can click here for more details:Joyetech Runabout Pod Starter Kit 480mAh
Hot Sale Recommendation: Hellvape Drop Dead RDA Hellvape Dead Rabbit RTA Vaporessso Polar Kit Voopoo Vmate 200W Kit With Uforce T1 Tank Vaporesso Luxe Kit
Thanks for reading.