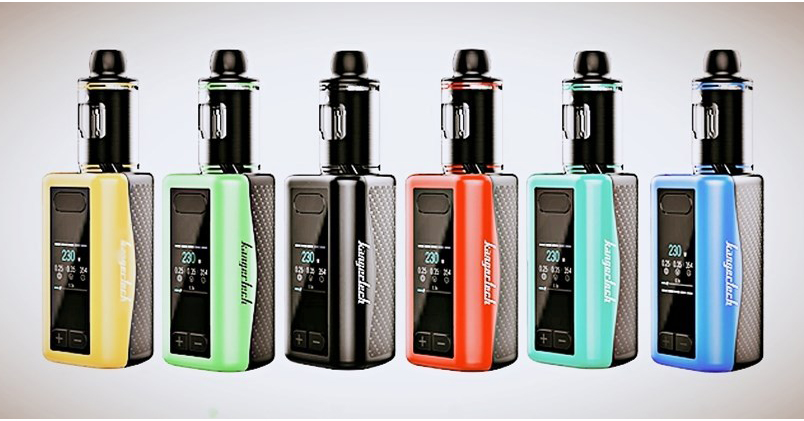 Do you want to enjoy the best vaping experience? The
KANGERTECH IKEN TC KIT 230W
, which is ideal for use by beginners, intermediate and expert vapers is a compact and portable vaping kit from Kangertech. It consists of a 5100mAh in-built battery that provides a maximum power output of 230W and compatible with SSOCC coils. Another fantastic feature of the Kangertech IKEN Kit is the 1.54-inch color TFT display screen, which gives real time details of your vaping experience. The Kangertech Kit comes with a 4ml tank capacity, which allows for top filling and provides you with the best design (Top Airflow). Its IKEN Tank that adopts a unique "U" airflow technology ensures that your vaping kit remains leakage fee. This kit is available in 6 colors, which means that you'll get to choose your favorite color. Another reason why you should consider buying this vaping kit is that it allows for three mode selection (multi-function) and comes with a DIY curve on it. This review looks at these features in detail, their pros and finally delivers its conclusion about this Kangertech vaping kit.
Features • Inbuilt 5100mAh Battery with a Maximum Power Output Of 230W The
KANGERTECH IKEN TC KIT 230W
comes with a zinc-alloy chassis, which is curved. The chassis, which is large, is where the massive internal 5100 mAh battery is housed. This battery provides you with a maximum power output of 230 watts, which ensures that you enjoy extended vaping moments. It offers a standby capacity that's extended, which means that you can use the Kangertech IKEN TC Kit while on long road trips, outdoor events such as camping, hiking and in social entertainment joints. • "U" Airflow Design That Allows Top Filing The Kangertech Kit has another excellent feature, which is its design, the "U" airflow design. This technology allows airflow to enter the chamber through two air intakes that are adjustable at the top. The airflow is the channeled around the coils and down the sides resulting in the formation of a U-shape. The result of this design is that the Kangertech IKEN vaping kit provides you with intense flavor moments and vapor production that's massive. The drip trip, which is a wide bore, enhances the vapor production, which means that you get to enjoy the best vaping experience.
• Operating Modes The Kangertech Kit supports many operating modes that include temperature control mode, power mode, and TCR mode. The settings of these modes can be stored in the kit's two memory slots. However, what differentiates this mod from the rest is the inclusion of the "skill mode" setting. It provides you with the opportunity to select your preferred operating mode depending on your level, for example, beginner, intermediate or expert. It means that if what you want is a vaping kit that suits your needs, you should consider choosing the Kangertech Kit 230W. • Temperature Control Range: 100°C-300°C or 200°F-600°F This device offers the best temperature range, ensuring that whatever you vaping tastes are, you'll get to enjoy them. Remember that this kit is ideal for vapers of all levels, for example, beginners, intermediate and experts. • 1.54-Inch TFT Display Another feature of this vaping mod is the front facing, large THIN FILM TRANSLATOR (TFT) LCD color (display) screen that uses consumes relatively little power, given its large size. The screen is vibration resistant, which means that you don't have to worry about its cracking. • Liquid Capacity: 4ml The
KANGERTECH IKEN TC KIT 230W
is designed with an original setup which ensures that beginners, intermediate and expert vapers enjoy using it. It comes with the IKEN Tank made of stainless-steel, which measures 24 mm x 36 mm with a liquid capacity of 4ml. It means that by choosing to this vape kit, what you'll enjoy are extended vaping moments. This tank is 100% leak proof as a result of its design and has been extensively tested by over 500 independent tests, meaning that Kangertech is sure that you will enjoy your vaping moments.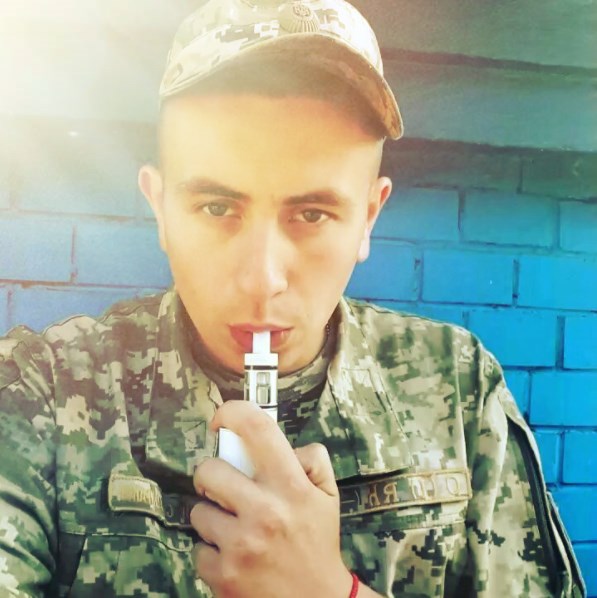 • Color: Red, Black, Green, Teal, and Yellow The Kangertech kit comes in a variety of bold colors. It is ideal for use, especially for the younger generations, who prefer colors that define their fashion tastes. The black color is perfect for you if love using your device discreetly. Remember that in recent times, the Kangertech brand has been consistent in choosing to design its products with bright colors, which means that this vaping kit is instantly recognizable as a vaping kit from Kangertech. Pros • KANGERTECH IKEN TC KIT 230W comes with a large display LCD screen that's vibration resistant, which ensures that you get to view your vaping moments in real time. • Its large internal 5100 mAh battery ensures that you enjoy your vaping experience for longer times by providing your kit with a maximum power output of 230 watts. • The unique vape kit setup means that all levels of users, for example, beginners, intermediate and expert vapers will enjoy using this mod. • Original "U" airflow design technology ensures that users enjoy an intense flavor and a vapor production that's unmatched when compared to other vaping kits. • Kangertech IKEN Tank is of stainless steel and is 100% leak proof, which means that you'll get the best vaping moments and value for your money. • This vape kit comes with a 510 connector supports several operating modes, for example, the temperature control mode, TCR mode and power mode, and you can store their settings in the two memory slots. • The skill mode setting ensures that users of all levels get the chance to choose their preferred operating modes from beginner, expert or expert, which means that this vape kit will meet your vaping needs. Conclusion The KANGERTECH IKEN TC KIT 230W lives up to Kangertech's reputation of producing high-quality products. It comes with quality features while its pricing is competitive. This device is perfect for use by users of all levels, which means that you'll enjoy your vaping moments while on the go. One particular feature that this review found to be of great use is the massive internal 5100 mAh battery that's internal. It enables you to enjoy extended vaping times and provides you with a longer standby capacity. Article provide by ave40 blog. You can check out
here
to know more about vape.