So what do we talk about today is a super lovely pod kit from Hugsvape, FMCC Eggie Pod Kit.
It's not strange to see some special appearances pod system kit, Like Voopoo Panda, Voopoo VFL, Vision Spinner O and Voopoo ROTA. With the increasingly homogenous in parameters and features, it seems that people to start to get aesthetic fatigue with so many various pod system kits. But all these manufacturers still feel enjoyable in producing new kits into the market. While this time they start to work on the appearance. You can just call this pod kit like egg kit, just like what they name it,Eggie. To be frank, there's no more details need to be discussed here cause the features or the parameters are both similar to any one pod system kits from the market. No more than that the interesting appearance is why i make this review.
The Kit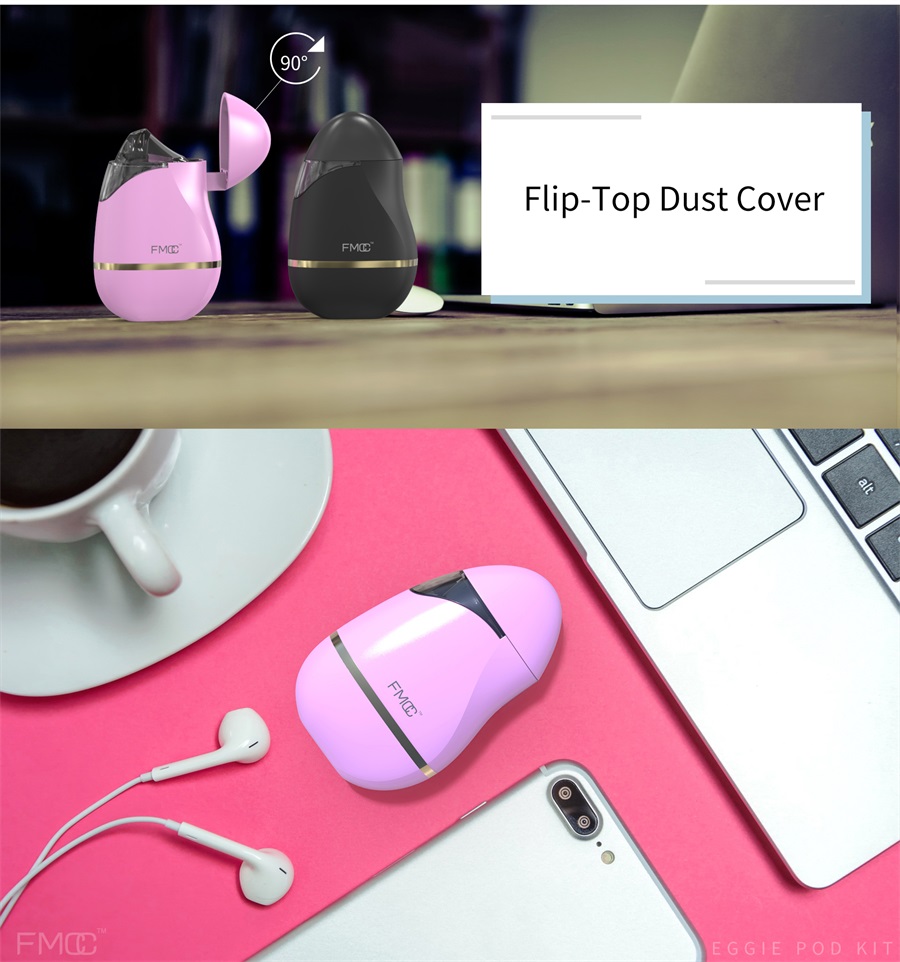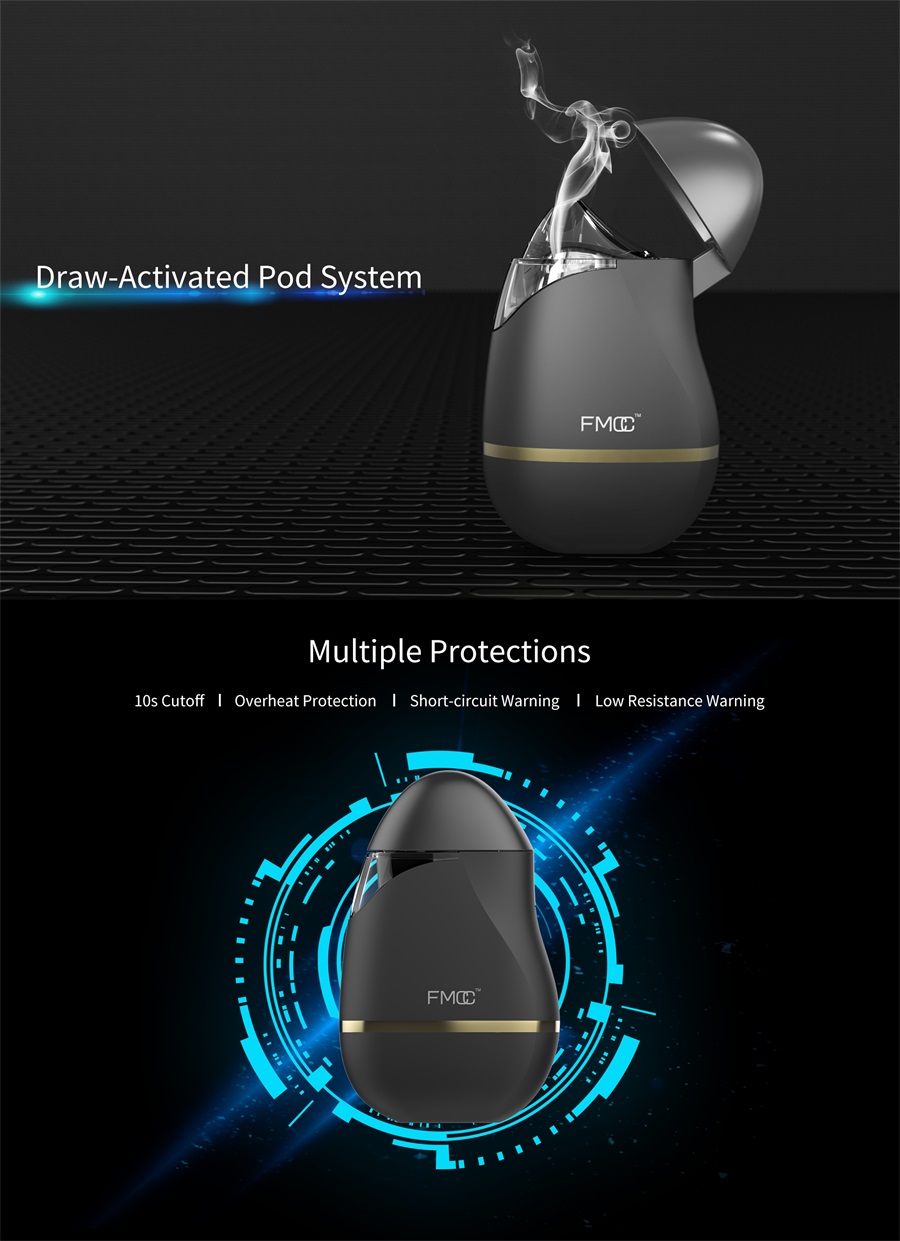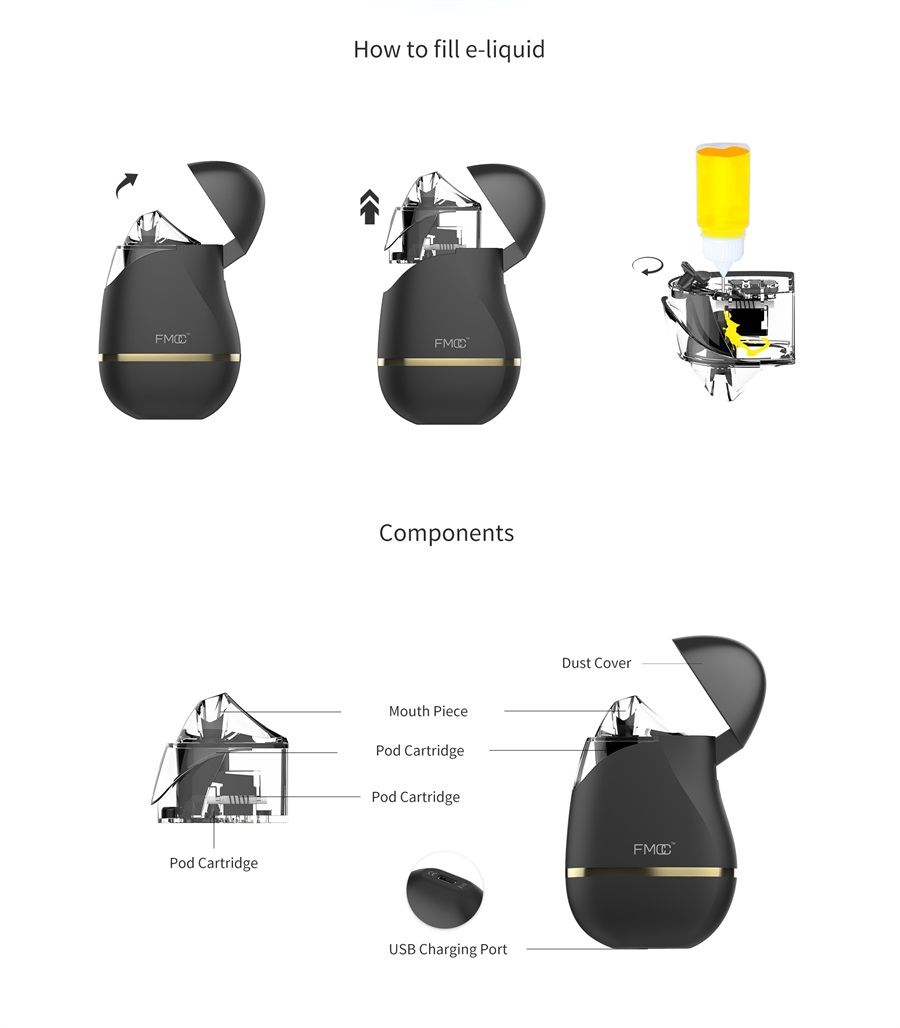 The structure is not too complicated. Only difference is the dust cover, just like the classic lighter we used to use. ABS and PC materia applied to this kit to make its weight only 40g. Built-in 400mAh battery and 2.5ml cotton coil catridge are both the standard level. Draw-activated design also becomes more and more common to see on pod system kit. But i'd like to call it Air-driven design.
The Verdict
All in all, there's not too many highlights on this FMCC Eggie Kit, a special egg-shape pod system kit. While the good is the reasonable price. I don't want to convince you guys this is a good enough pod system kit cause there're so many better choices for us to choose from. Smok nord pod system kit, HAVA one pod system kit and Voopoo panda. As for the appearance, it's not easy to please all customers. Personally i like it cause already i did get fatigue on those similar pod system kits in today's market. All i wish is more and more creative pod kits appear instead of the homogenizations.
Thanks For Reading