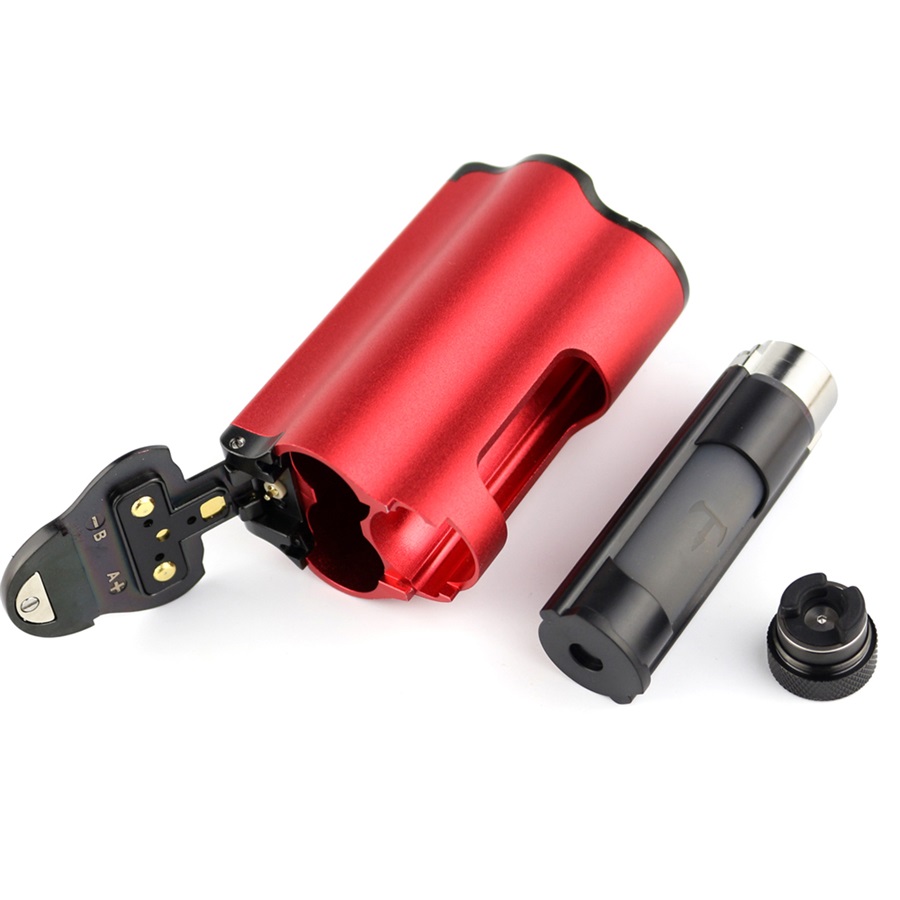 It's not been a long time since
Dovpo Topside squonk
mod has been launched. Well, I still remember how welcome this mod is because of its innovative top-refill feature and it's still the first choice for those Squonk-Lover till now although there're some shortnesses exist. Just like only one battery assemblable can't last long time. But this time, Dovpo bring us a perfect one ---
Dovpo Topside Dual Squonk Mod.
Actually the upgrades except for dual batteries of this new topside is really hard to tell by eyes. So i just list the parameters of these two topside below to show you what's the differences between them exactly.
The Colors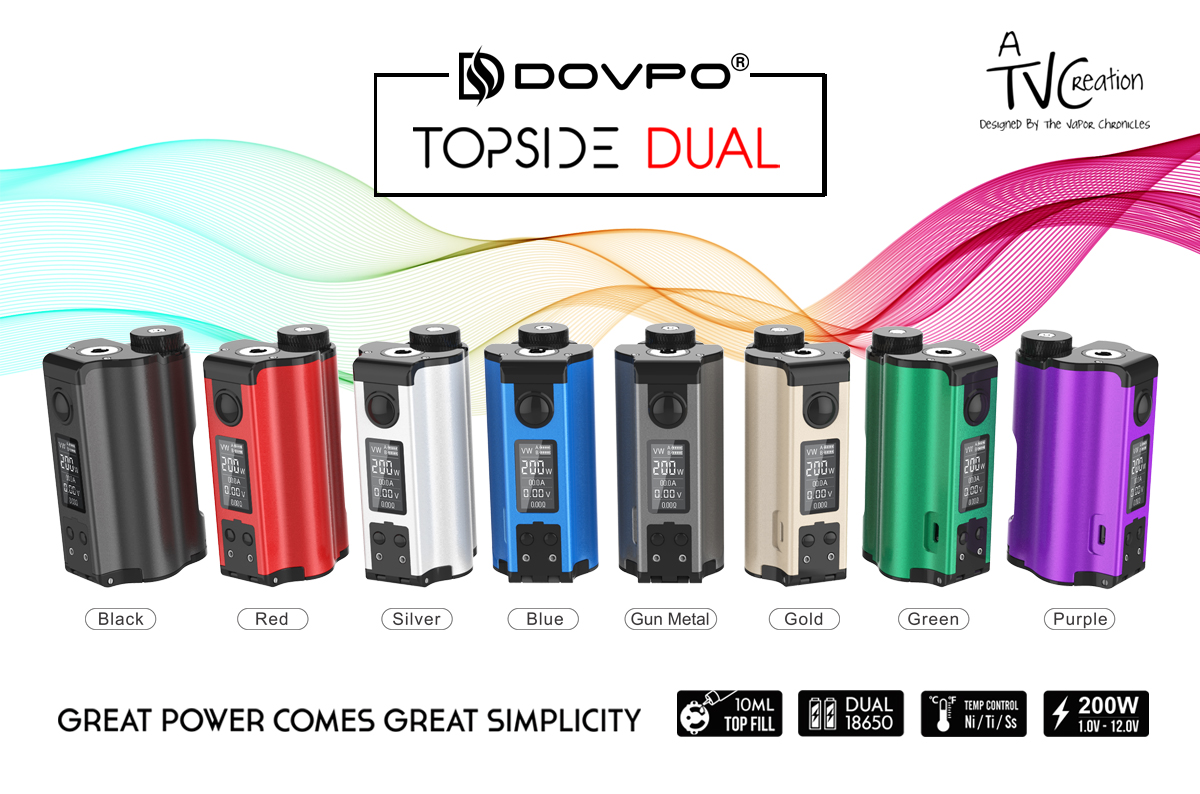 First of all, this time Dovpo offers us more color options to choose. Extra green color and gold color. Maybe light gold is correct. Actually more and more people tend to choose colorful vape device instead of its performance. Well Apperance First! So those manufacturers start to take mental effort on matching the color. Like resin material color of voopoo drag and ijoy shogun, PC material gives transparent visual effect. Well like this kind solid color is also someone's choice.
The Parameters And Structures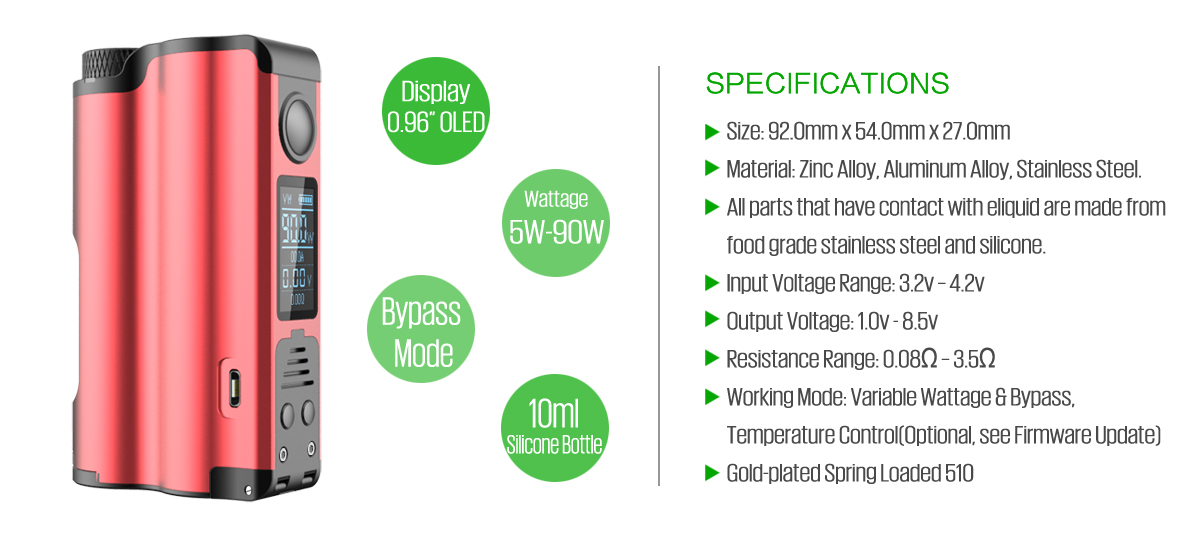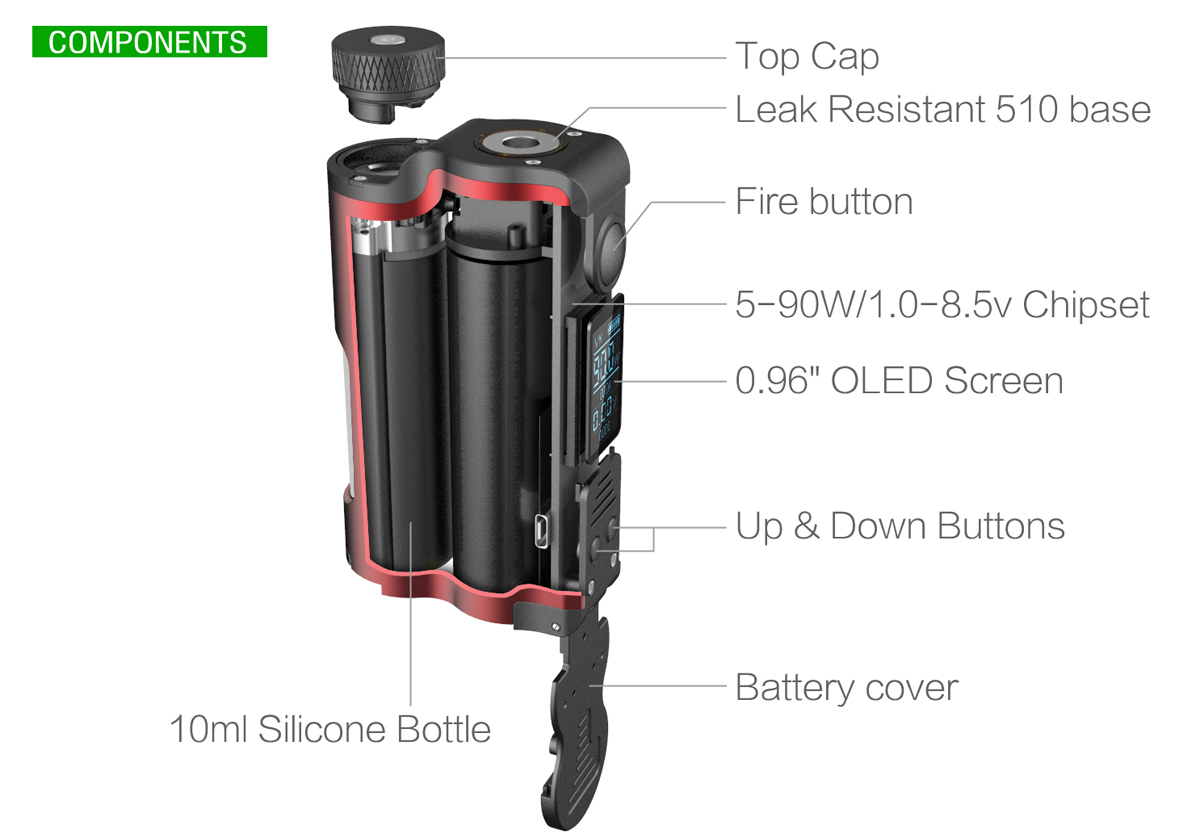 From the parameters and structures of these two topside here, you can find the detailed differences between them. Like the size, the resistance and the voltage. These changes of parameters all come from the dual batteries. Besides, none. Well we all don't know how many attempts do they make on this squonk mod. But as for this new mod, absolutely it makes success. I'm so glad that Dovpo still keeps these good design on the new topside. The same Zinc/Aluminum Alloy and stainless steel material, the same 0.96 OLED screen and same big fire button. And the most important is Top-fill features. That's why we prefer this Topside squonk mod.
The 'Verdict'
I'm sure this topside dual will be more welcome, you guys know why. Dual batteries become more and more necessary because of the higher output and longer using time although we generally vape in 60-80w. LOL Now you can find it at our store, Click here to see:
Dovpo Topside Dual Suqonk Mod
In Ave40