Wismec Sinuous SW with Elabo SW Starter Kit 3000mAh
Wismec Sinuous SW with Elabo SW Starter Kit 3000mAh
Product Information
WISMEC has really put itself out there in the name of innovation, most notably with its excellent starter kits. And this time, it introduces another legendary kit – the SINUOUS SW. This Sword Influenced Designed Starter Kits is sleek and cool which brings vapers top specification possibility.
The WISMEC SINUOUS SW kit is powered by a Built-in 3000mAh battery for a rather long vaping time. Thanks to the "PLUG and PLAY" design, Vapers can simply charge this device via USB cable and connect it with your PC or wall adapter. WISMEC SINUOUS SW has a convenient battery status display. The lighting around the fire button will stay lit and flash slowly if the battery voltage of your device is high, otherwise, the light will flash frequently. Also, the indicator light will stay in red when charging then go out when the device is fully charge. WISMEC SINUOUS SW also feature a thoughtful dual circuit protection. There are two sets of circuit detection and protection system to cover issues like over-charging, over-current and over-discharging. Besides, the 2.0A quick charge is added convenience for saving your charging time.
The whole design of WISMEC SINUOUS SW kit is neat and cool. It comes with 5 different colors – Black, Brown, Bronze, Silver and Gold. The installed Elabo SW tank also comes with the replaceable decorative tubes with various attractive colors to your preference. The satin-finished metal back with the Avant-Garde Sword shape is very eye-catching. All surfaces on this "Sword" are clearly lapped and reworked to ensure the required flatness and appropriate roughness. When being held in hand and scrutinized up close, WISMEC SINUOUS SW kit looks every bit as high-end and refined box mod.
Measuring 131mm height and 28mm diameter, WISMEC SINUOUS SW is molded to fit your hands, even for people with smaller hands. The industrial clear cut around the edges of the metal frame is really comfortable to hold. In the hand, the premium look of the uneven coating is going to translate into premium feel.
The Elabo SW tank is perfectly design for WISMEC SINUOUS SW. For a more silky and unique flavor experience while also providing a fair amount of vapor, Elabo SW tank features the WS Coil with traditional cotton and signature CCELL Ceramic in different resistances for huge Cloud and Intense Flavor. Among them, the pre-installed WS01 Triple 0.2ohm head produces huge cloud and intense flavor, providing excellent vaping experience.
The Elabo SW tank features a Flip-open Top Filling Design. You don't need to unscrew any part, very convenient to fill the juice. The filling hole on the rubber plug is quite big to avoid excessive juice out of the hole. Besides, the child lock solution is a welcome move for EURO markets. Elabo SW tank comes with 2ml and 4ml juice capacity. Apart from the installed PETG tube, it packs with spare glass tube for greater e-liquid capacity.
Moreover, Elabo SW tank has an advanced adjustable bottom airflow control. The air inlet is large enough for huge vapor production. Also, since the flavor of e juice will be different under different range of airflow you are able to customize draw and temperature by simply rotating the airflow ring on the bottom of Elabo SW tank build deck.
Quick Links: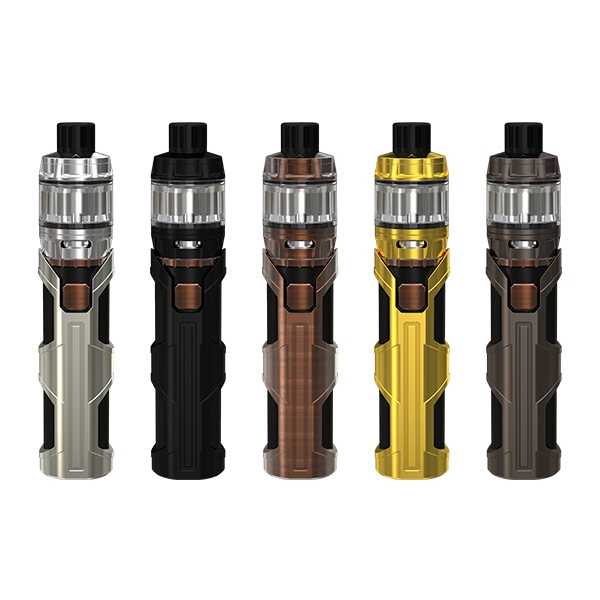 Features
§ Attractive appearance with interchangeable exterior shell
§ Built-in 3000 mAh battery with 50W max output
§ Engineered with flip top for stress-free juice filling
§ WS coil for huge cloud and intense flavor
§ Direct voltage output
§ Stainless steel connector with spring-loaded 510 pin
§ Extendable tank capacity 2ml/4.2ml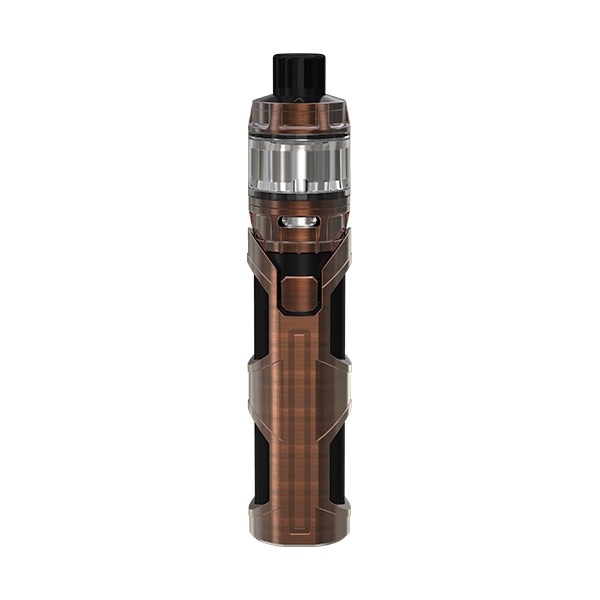 Parameters
| | |
| --- | --- |
| Brand | Wismec |
| Size | 28mm x 131mm |
| Tank Capacity | 2ml, 4.2ml with glass tube |
| Battery | Built-in 3000mAh battery |
| Max Wattage | 50W |
| Max Charging Current | 1A |
| Thread | Stainless steel thread + spring-loaded 510 pin |
| Thread Type | 510 thread |
| Color | Silver, Black, Brown, Gold, Bronze |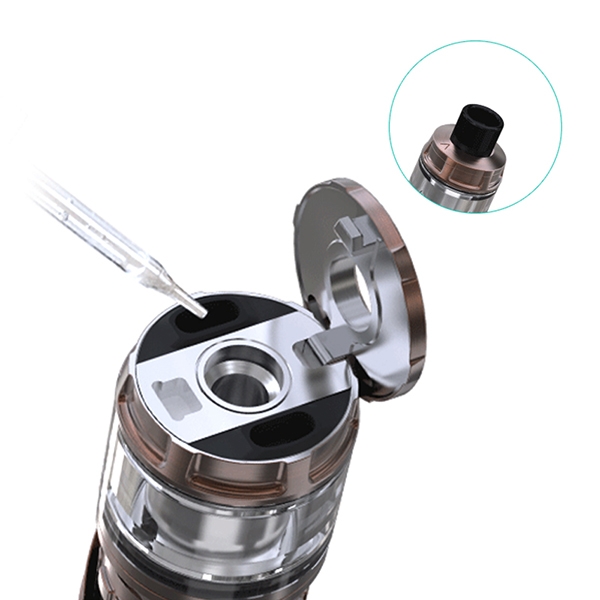 Package Included
§ 1 x Sinuous SW Battery
§ 1 x Elabo SW Atomizer
§ 1 x Glass Tube
§ 3 x Seal Ring
§ 2 x WS01 Triple 0.2ohm Head
§ 1 x USB Cable
§ 2 x User Manual
§ 1 x Anti-fake Sticker
§ 1 x Warning Card