Wismec SINUOUS RAVAGE230 with GNOME Evo Kit
Wismec SINUOUS RAVAGE230 with GNOME Evo Kit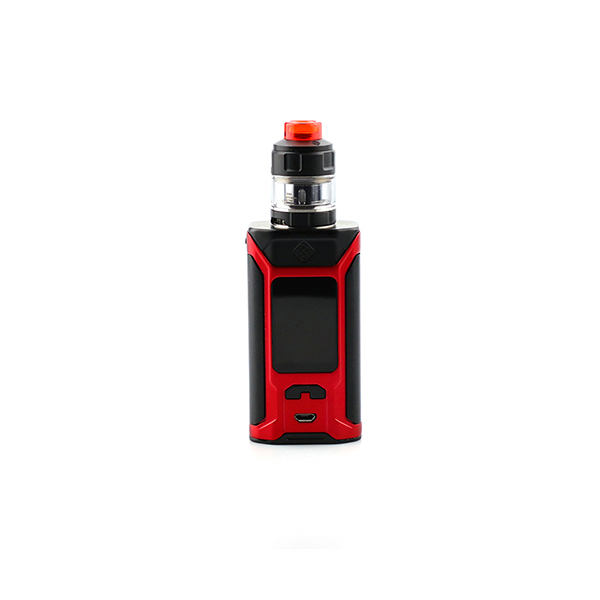 Product Information
Here is the new arrival of Wismec SINUOUS series of products, Wismec SINUOUS RAVAGE230 with GNOME Evo Kit which is compact with Wismec SINUOUS RAVAGE230 Kit and Wismec GNOME Evo Kit.
Powered by dual replaceable 18650 cells, Wismec SINUOUS RAVAGE230 fires up to the maximum output of 200watts and runs up to 2A charge capacity. To lead the pack, it impresses us with a 1.45-inch large color display. Advanced digital display system with good performance brings you a comfortable vaping experience. What's more, Wismec SINUOUS RAVAGE230 is available in 3 colors---red, blue and black, totally matching your personal preferences. The bright color with clear line feeling, this is a good quality that the appearance level and the interior coexist undoubtedly.
With an updated centered 510 connector, the tank of Wismec SINUOUS RAVAGE230 features the convenient top filling system with a childproof lock system and refined airflow control. Packing the improved WM01 coil for optimal flavor, the tank is capable of 2ml/4ml options. All of above, While giving you the ultimate vaping enjoyment, it also does not neglect to use safety and convenience. Thus, the Wismec SINUOUS RAVAGE230 possess undisputedly circuit protection & reverse polarity protection.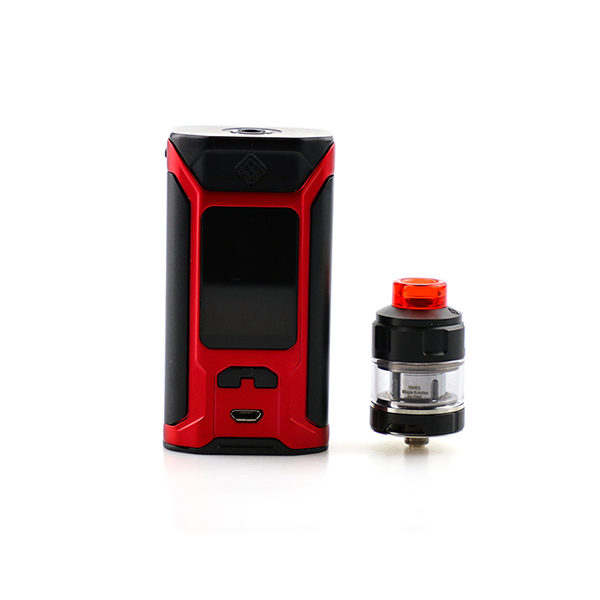 Quick Link
wismec-sinuous-ravage230-kit-319369
Features
§ Centered 510 Spring Loaded Connector
§ Dual 18650 Mod with 200W Max Output
§ Battery Balance Charge System
§ Dual Circuit Protection & Reverse Polarity Protection
§ Ecquisite, Stylish yet Powerful Quick Menu, Customize Your Vaping
Parameters
| | |
| --- | --- |
| Brand | Wismec |
| Size | 43.6mm x 30.0mm x 83.4mm |
| Weight | 147.3g |
| Thread Type | 510 Spring Loaded Connector |
| Output Mode | VW/TC-Ni/TC-Ti/TC-SS/TCR Mode |
| Output Wattage | 1-200W |
| Temperature Range | 100-315°C/200-600°F |
| Resistance Range | 0.05-1.5ohm for TC mode |
| | 0.1-3.4ohm for VW mode |
| Color | Red / Black/ Blue/ Silver |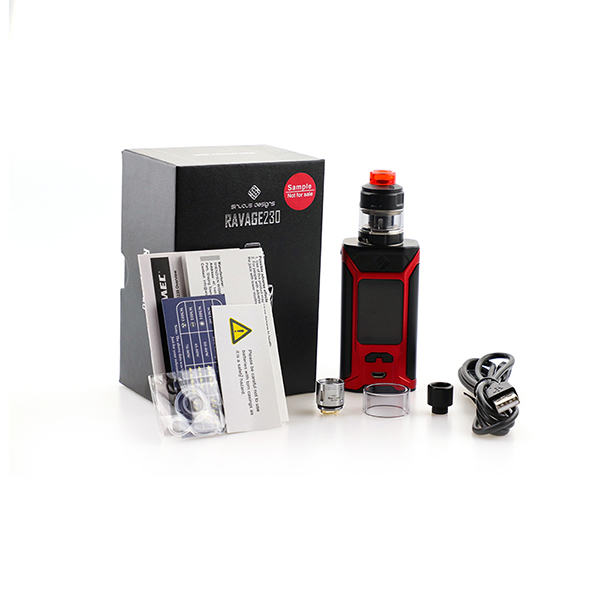 Package Included
n 1x SINUOUS RAVAGE230 (Battery not included)
n 1x QC USB Cable
n 1x GNOME Evo Tank
n 2x WM01 Single 0.4ohm Head
n 2x Warning Cards
n 2x User Manuals