Notice: Prohibition of sale to Paraguay, Korea.
VOOPOO Demon RDA Tank
Product Information
With the latest Demon RDA tank, Voopoo takes the technology a step further with support of high-grade coil design for flavor chaser and Cloudage player, the new upgrade airflow system with 3 modes - Bottom air inlet, Full-open and Top airflow is perfectly designed for an extreme DL and MTL experience. Moreover, this tank comes with 2 leak-free filling methods - Bidirectional oiling - you can either fill the tank from the top or form the bottom filling ports, very easy to use.
However, what really makes this device outstanding is that Voopoo Demon RDA is born with an innovative Pyramid electrode post build deck to improve electrical conductivity by 20%. This also aim at providing a convenient coil building, replacing and assembling. Besides, the PEL drip tip and the bottom insulation are both well-thought-out for heat protection, providing more stable and pure flavor satisfaction. Coming with 8 color options of aluminum cover in your preference, namely Ivory black, Champagne Gold, Rose gold, Vermilion Red, Sapphire, Paris green, Rose red, Moonlight grey, this 24mm Demon tank is truly a game-changer RDA that you must have.
Quick links: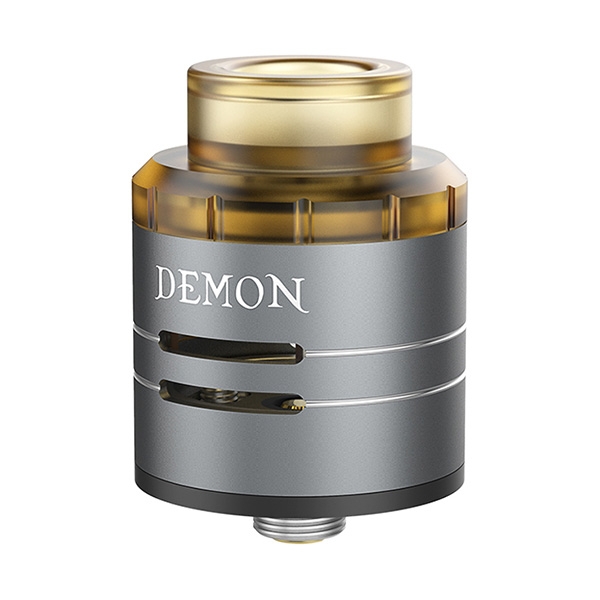 Features
§ Top has 4th-level radiating design
§ Easy adjust airflow
§ Full air through
§ Bottom air flow through
§ Special top radiating design
§ Multiple airflow control method with more effective and comfortable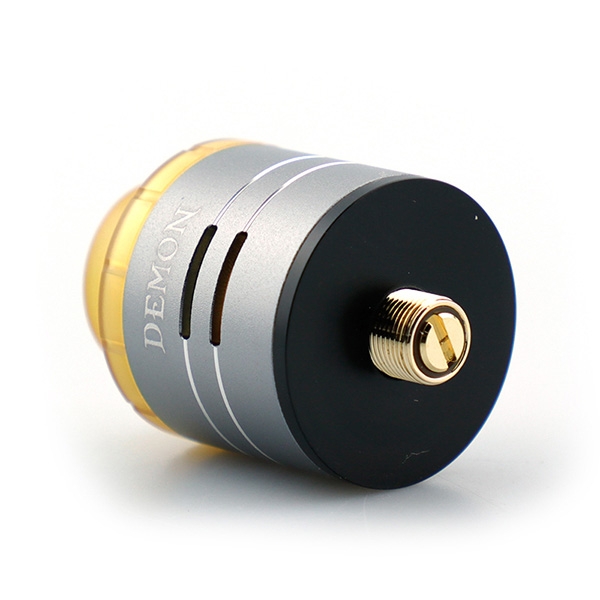 Parameters
| | |
| --- | --- |
| Brand | VOOPOO |
| Size | 24mm x 33.5mm |
| Drip Tip | Food-grade PEI materialAtomizer |
| Color | Ivory black, Champagne Gold, Rose gold, Vermilion Red, Sapphire, Paris Green, Rose Red, Moonlight Grey |
| The Electrode | SUS stainless steel, vacuum gold plating performance, safety and environmental protection, high power |
| Heating Wire | Extra wire,the material is Ni-Cr alloy, single barreled 0.3Ω, double barreled 0.15Ω |
| Base | Gold-plate brass material, super power performance |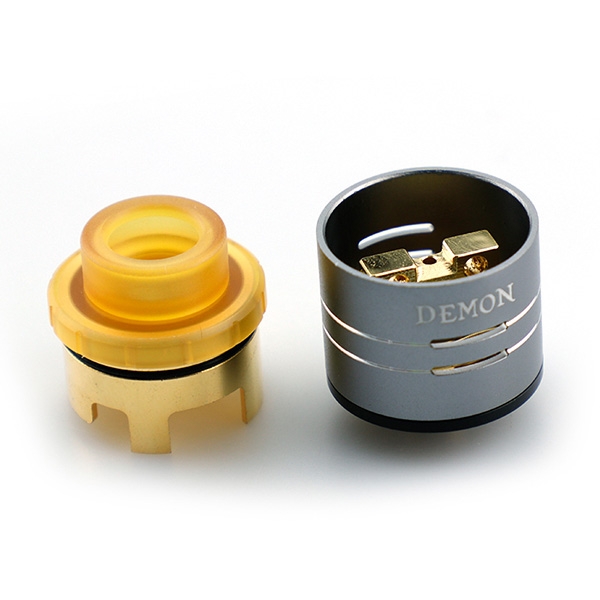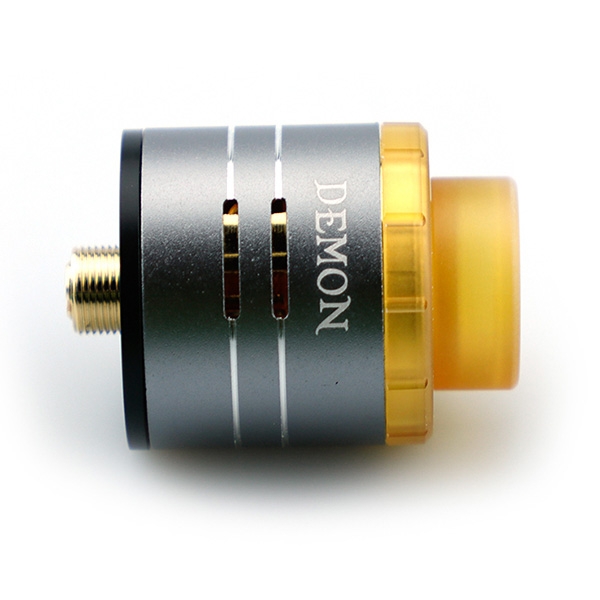 Package Included
§ 1 x VOOPOO Demon RDA Tank
§ 1 x User Manual