Vladdin Boqpod Vape Pod System Kit 400mAh

Introduce the Vladdin Boqpod Kit! Boqpod features a convenient and fully responsive auto-activated airflow switch. And the unique leak-proof pod design allows for optimal use and preservation of the devices' main structure.
There are four different choices, but more than for colors. Multiple camouflage design options with double-sided magnetic panels make the Boqpod more than just stylish. Besides, the 2-in-1 airflow structure keeps liquid and air separated, which along with the storage tank for leaked liquid, improves the product lifecycle. In addition, the unique spit back-proof airflow design provides customers with better user experiences. Applying the world's first inlaid mesh coil. The AX ceramic coil combines the advantages of ceramic and metal mesh technologies, ensuring a more pure and flavorful vape experience. Moreover, the intelligent battery indicators will remind you of the battery status clearly. What's more, multiple protections applied to provide you a stable and secure vaping experience!
We also recommend:
Tugboat CASL Disposable Device
N One DIY Disposable Vape Device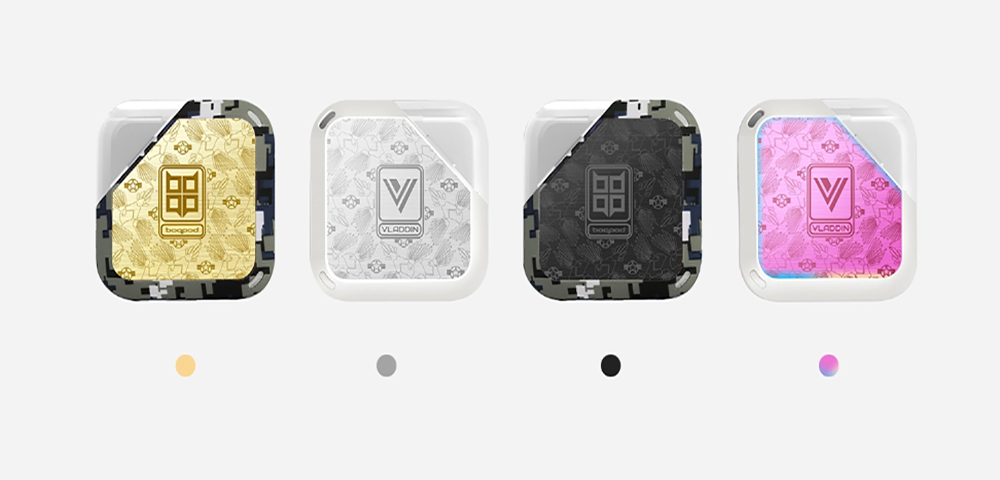 Camouflage design options
2-in-1 airflow structure
Oil and air separate design
Leading ceramic pod technology
Intelligent battery indicator
Multiple protections applied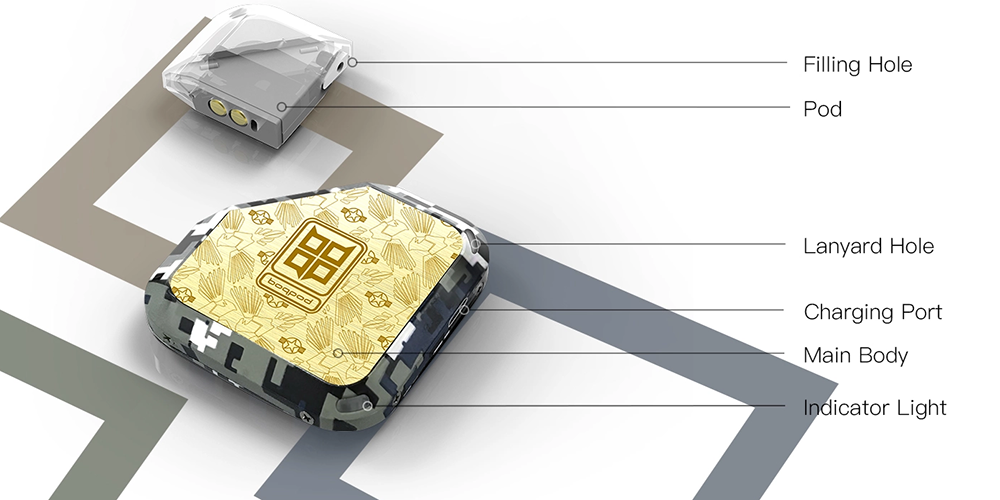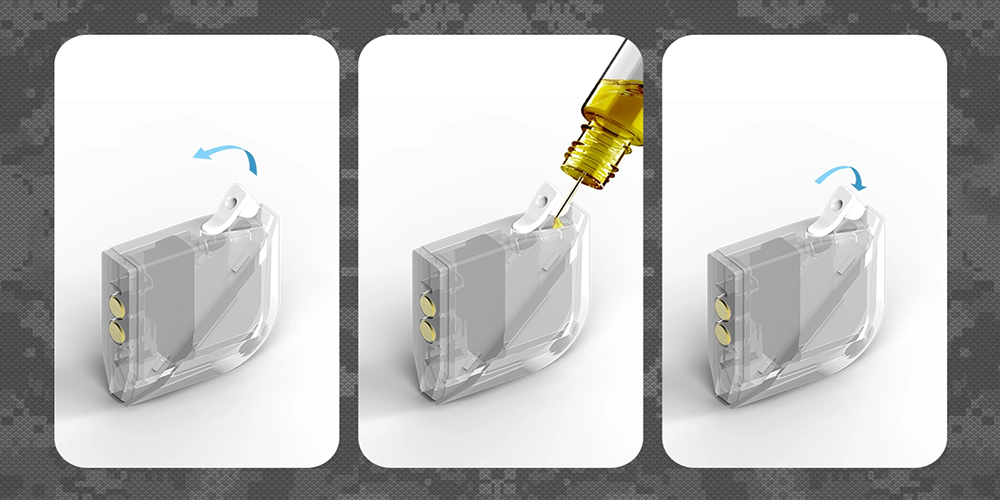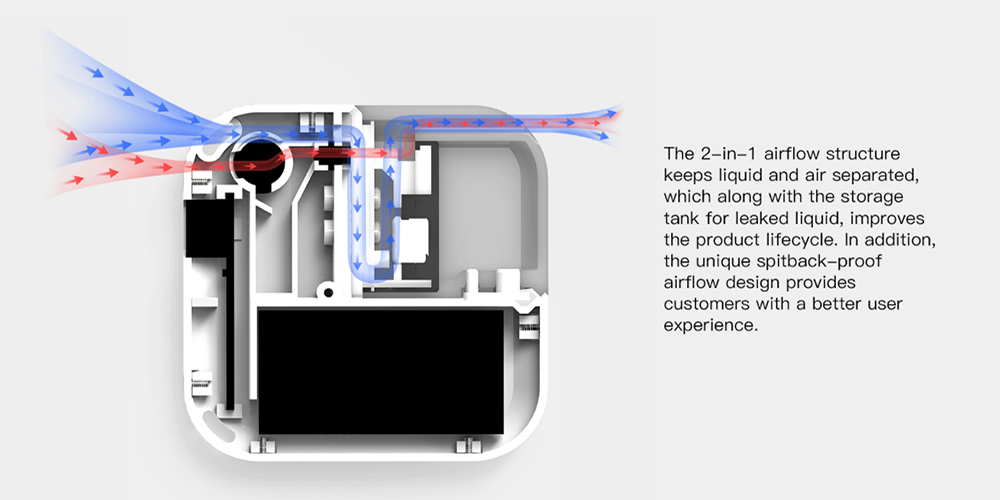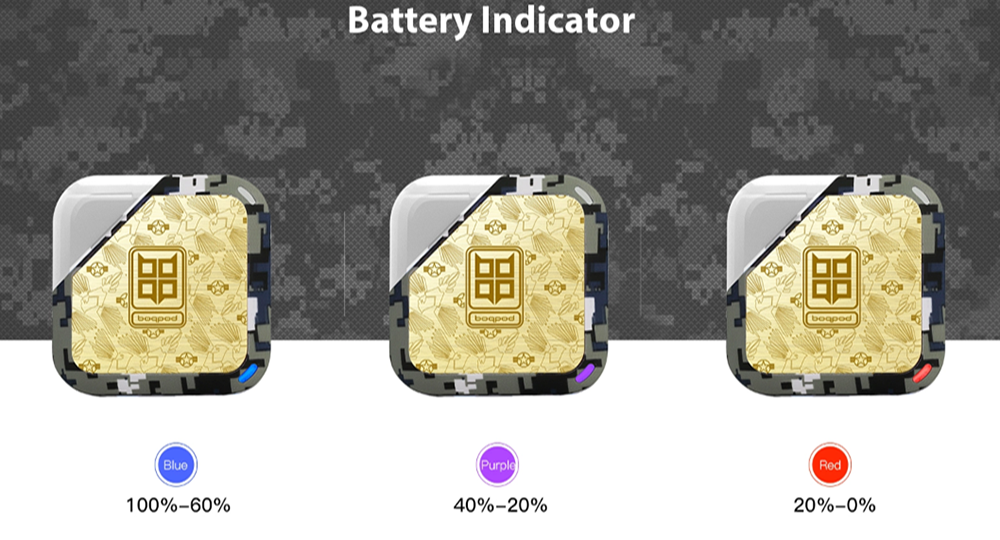 Dimensions: 46*10*46mm
Battery: 400mAh
Capacity: 1ml
Output Voltage: 3V
Resistance: 1.1ohm
Charging Time: 40 minutes
Atomizer Type: Microporous Ceramic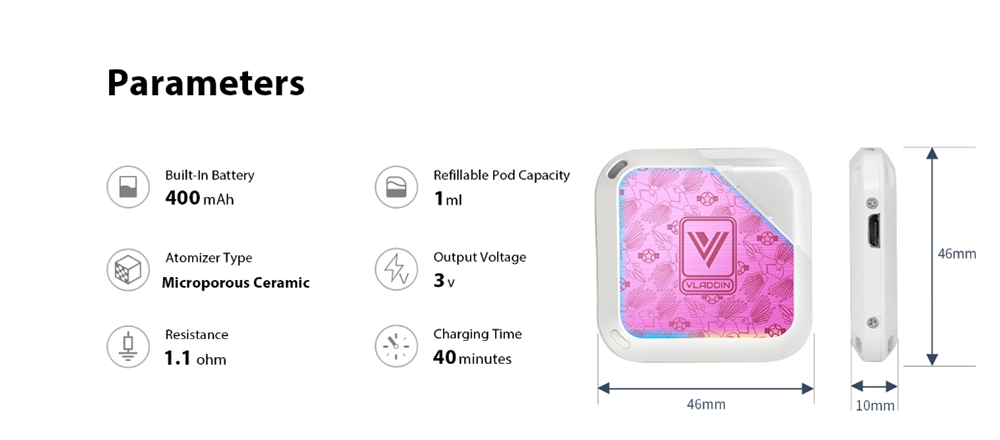 1 x Vladdin Boqpod Battery
2 x Vladdin Boqpod Pods
1 x Lanyard
1 x Metal Tag
1 x USB Charging Cable
1 x Warranty Card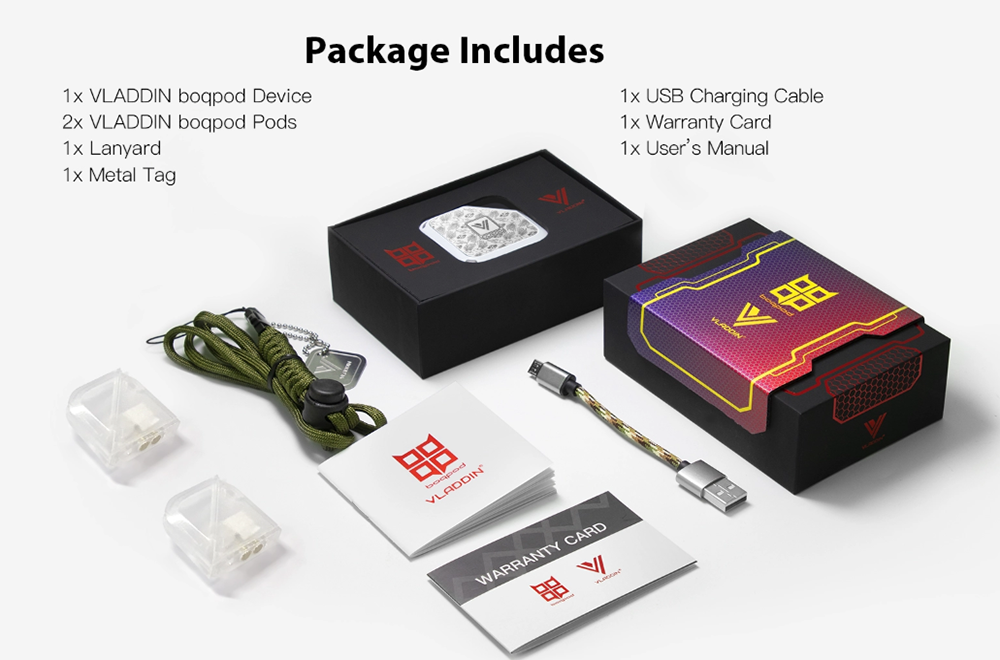 3 Months warranty for our products from the date of delivery. We will not take responsibility if any damage is caused by false use or man-made sabotage. Read the User Manual carefully before you start to use it.