Vaporesso Revenger X 220W Kit with NRG Tank - 2ml/5ml
Regular Price
$66.99
-20%
Regular Price
$83.90
Notice: This product can't be sold to South Korea.
Vaporesso Revenger X 220W Kit with NRG Tank - 2ml/5ml
Product Information
Vaporesso Revenger X 220W Kit is a compact vaping mod with a 0.96-inch OLED Screen and advanced vaping tank, measuring perfectly 45mm by 89mm by 28mm.
The slide open filling system allows vapers to push and pull the top cap to easily refill the e-juice. The tank packs with glass tube made from Pyrex for better heat dissipation. The bottom airflow system can generate massive vape production and balanced flavor, and you can adjust the airflow ring to meet your requirements.
Vaporesso Revenger X Box Mod, powered by dual 18650 batteries with huge staying power, runs with the maximum power output of 220W. It features heating insulation layer, with revolutionary IML design, which reflects in the immersive and more integrated look with responsive touch buttons. A variety of interchangeable GT cores are available, presenting all parameter clearly. 5 colors are available for your selection (black, red, blue, green, and rainbow).
Quick Links: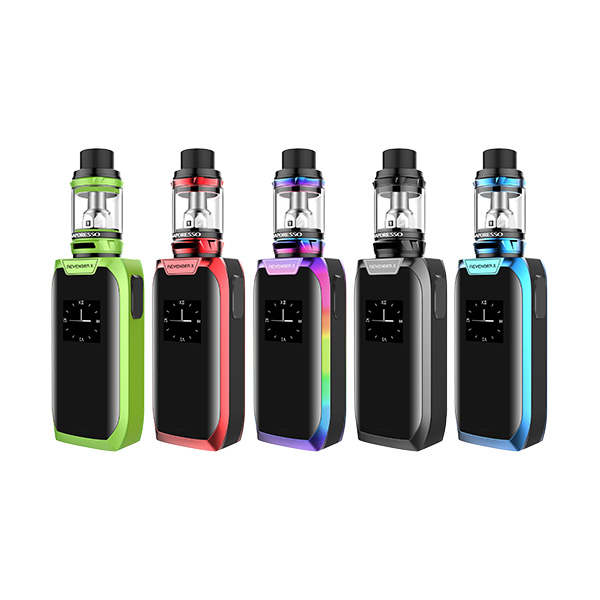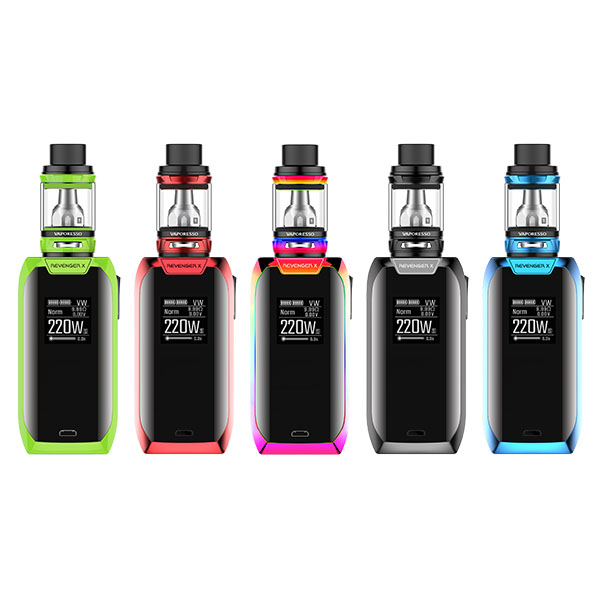 Features
§ 220W Maximum Output with Dual 18650 Batteries
§ Revolutionary IML Design
§ Slide-n-Fill Design
§ Heating insulation layer
§ Immersive and more integrated look with responsive touch buttons
§ OMNI board 2.2, do it all and easier
18+ / 21 +
Are you of legal age at your area to purchase vaping products?
© 2013-2019 Shenzhen AVE40 E-Commerce Co., Ltd. All Rights Reserved.