Vaporesso Drizzle MTL Tube 1000mAh Kit
Notice: This product can't be sold to South Korea.
Vaporesso Drizzle MTL Tube 1000mAh Kit
Product Information
The Drizzle Vaping Kit features a sleek modern design which is easy to carry and use. Built with CCELL ceramic coil inside, it will offer you the most original flavor of your e-liquid. With the adjustable top airflow, it will give you the best MTL vaping experience. Relax with Drizzle! Black color.
The Drizzle is sleek modem in design, easy to carry, and easier to use. It is specially designed with adjustable top airflow tank with great vaping experience. It adopts the ECO Universal Coil(EUC), so that you only need to replace the head without changing the metal sleeve, that is truly ECO friendly and makes vaping moreaffordable. Furthermore, it features the easy coil replacement system. It is also a safer device with multi protection functions. Built with ceramic EUC coils inside, it is guaranteed to deliver the most origimal flavor of your e-liquid.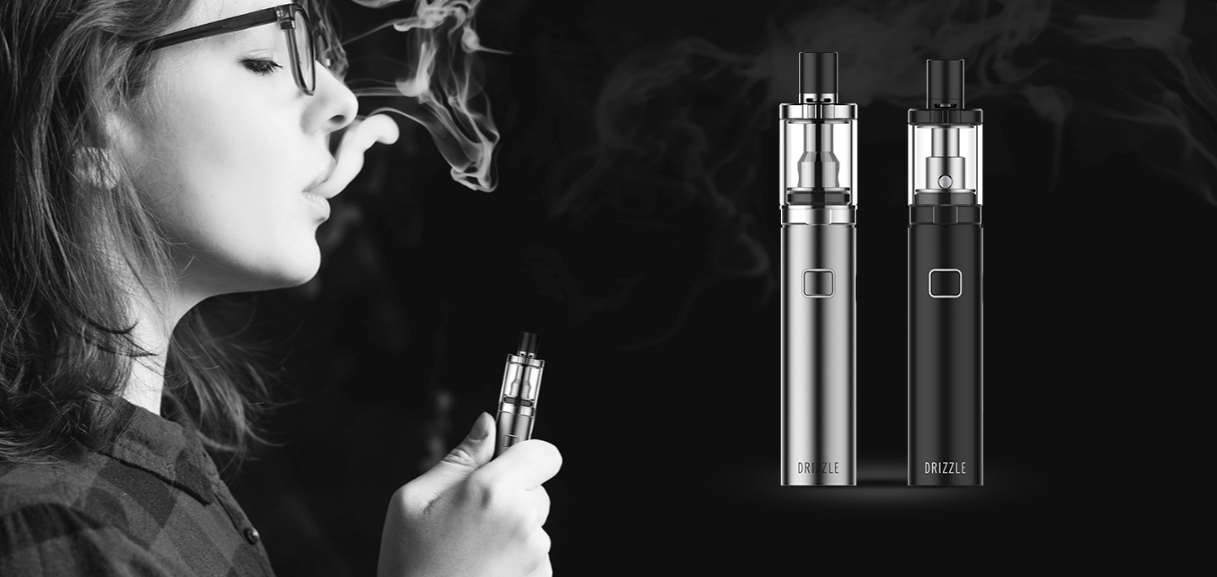 Features
§ Sleek, modern design
§ Lightweight and easy to carry
§ Adjustable top airflow tank for best mouth to lung vaping experience
§ Inbuilt 1,000mAh rechargeable battery
§ 1.8 ml tank capacity
§ Leak free design
§ Simple top fill
§ Includes affordable EUC coils
§ Simple to use
§ Battery safety features prevent overheating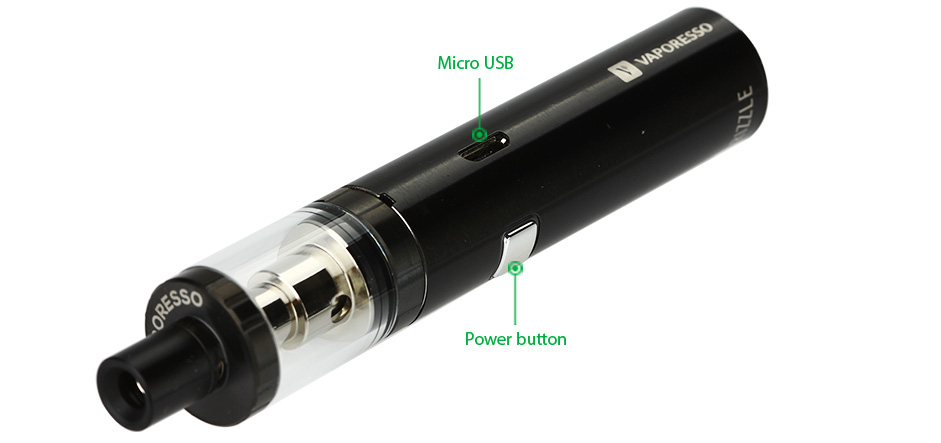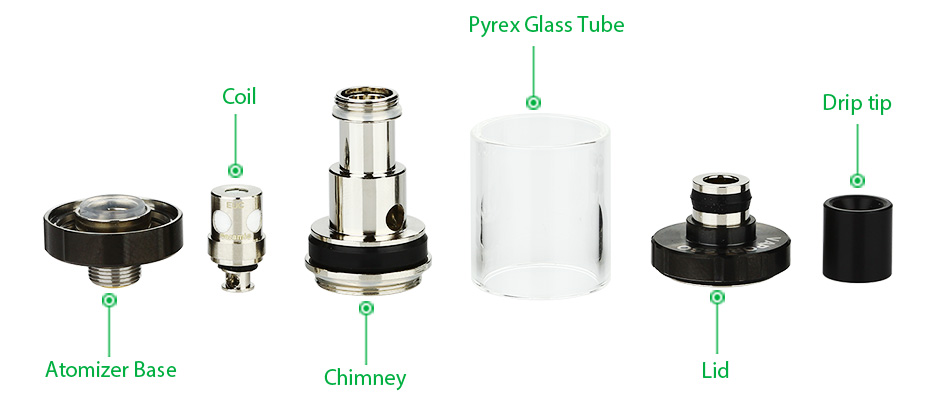 Parameters
| | | |
| --- | --- | --- |
| | Brand | VAPORESSO |
| | Kit Dimensions | 102.5mm x 18mm |
| | Capacity | 1.8 ml |
| | Color | Black, Silver |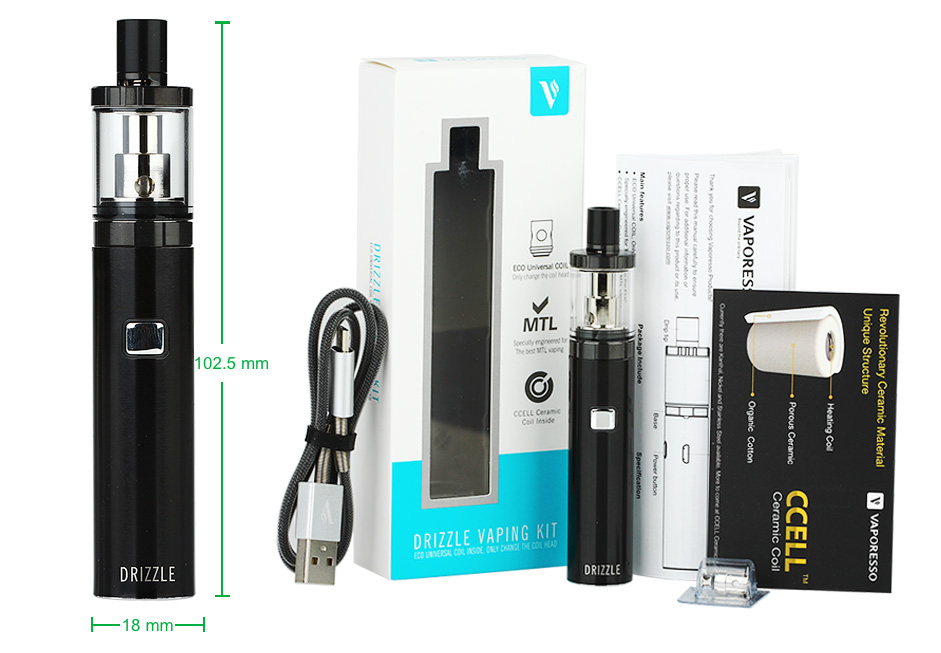 Package Included
§ 1 x Drizzle kit with Ceramic mini EUC coil 1.3ohm preinstalled
§ 1 x Extra Traditional mini EUC coil 1.4ohm
§ 1 x USB to micro-USB cable