Vaporesso Cascade ONE PLUS SE with Cascade Baby SE Kit 3000mAh
The Vaporesso Cascade One Plus SE is a specially designed super flavor Starter Kit from Cascade One family with portable pen-style design and attractive patterns. The Cascade One Plus SE Kit comes with 3000mAh built-in battery and all-new 6.5ml/2ml Cascade Baby SE Sub-ohm Tank. Powered by 3000mAh built-in battery with advanced Omni Board Mini chip, the Cascade One Plus SE will bring you a powerful vaping with high performance and safe usage.
And the unique Cascade Baby SE Tank features easy top fill system with safety lock mechanism for convenient refilling and avoiding leakage. What's more, the Cascade Baby SE has the innovative GT mesh coil to enlarge the heating area and the revolutionary triangular airflow system to produce denser cloud. Don't hesitate. The Vaporesso Cascade One Plus SE will bring you an extremely excellent vaping.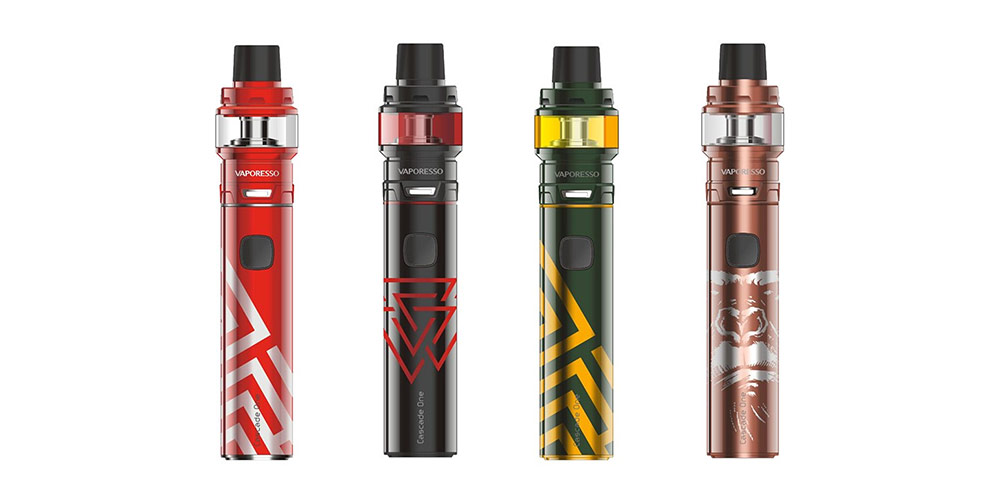 § 3000mAh Specially Designed Super Flavor Starter Kit
§ Advanced Omni Board Mini Chip to Ensure High Performance
§ Unique Isolation Structure of Cascade Tank to Intense Flavors
§ Revolutionary Triangular Airflow to Produce Denser Cloud
§ Top Fill System with Safety Lock Mechanism
§ GT Mesh Coil to Enlarge Heating Area and Offer Great Flavor
§ Compatible with All GT cores
§ Optional 6.5ml and 2ml E-juice Capacity
§ 2A Quick Charge


| | |
| --- | --- |
| Brand | Vaporesso |
| Size | 24.5mm x 138mm |
| Capacity | 2ml(TPD Version), 6.5ml(Standard Version) |
| Battery | Built-in 3000mAh battery |
| Coil | GT Mesh Coil 0.18ohm(50W-90W), GT CCELL2 Coil 0.3ohm(35W-40W) |
| Thread | 510 thread |
| Charging Time | 1.5h |
| Color | Gold, Black, Red, Green |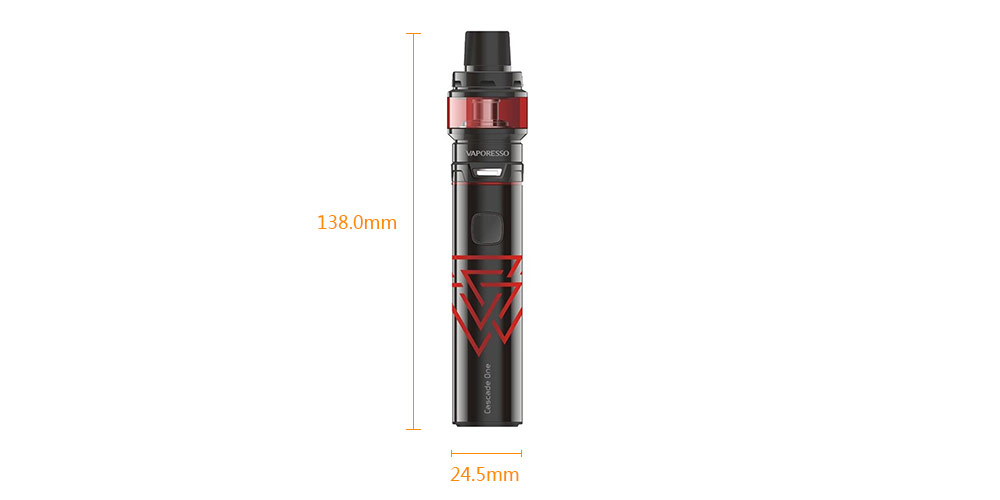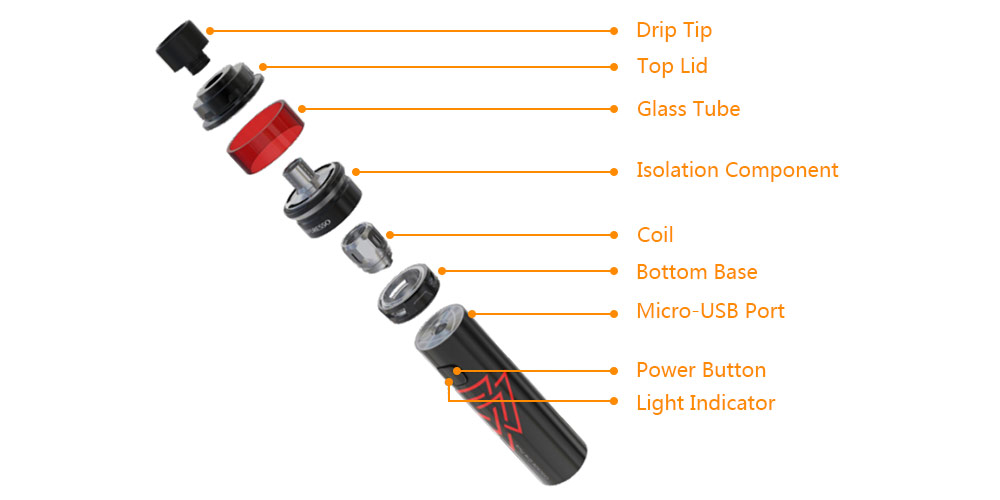 Standard Version
n 1 x CASCADE ONE PLUS SE 3000mAh Battery (Built-in 3000mAh battery)
n 1 x CASCADE BABY SE Tank (6.5ml)
n 1 x GT Mesh Coil (0.18Ω) -Pre-installed
n 1 x GT CCELL2 Coil (0.3Ω)
n 1 x USB Charging Cable
n 1 x User Guide

TPD Version
n 1 x CASCADE ONE PLUS SE 3000mAh Battery (Built-in 3000mAh battery)
n 1 x CASCADE BABY SE Tank (2ml)
n 1 x GT Mesh Coil (0.18Ω) -Pre-installed
n 1 x GT CCELL2 Coil (0.3Ω)
n 1 x USB Charging Cable
n 1 x User Guide