Vapeman STEAM ENGINE DNA75 Box Mod
Vapeman STEAM ENGINE DNA75 Box Mod
Product Information
Measuring 63mm by 28mm by 85mm, Vapeman STEAM ENGINE DNA75 Box Mod is a compact kit covered in premium leather to provide a strong cyber-punk inspired look. The whole construction is hand-trimmed and meticulously fitted to your hands, offering a superb hand feel and grip.
Vapeman STEAM ENGINE DNA75 Box Mod is powered by dual 18650 batteries, easily installed via a hinged battery door with a secure locking tab. Inside lurks the heart of Vapeman STEAM ENGINE, the 75W of available variable wattage should handle most of the daily hits on any 28mm rebuildable tanks with ease.
Want to do temp control? No problem. With the help of this updated DNA75 chipset, Vapeman STEAM ENGINE also supports highly advanced temperature control using titanium01, nickel200, stainless steel coil builds. Also, the mods feature Wattage Control, Patent Pending Temperature Protection, Preheat, Digital User Controls, Onboard Buttons and Synchronous Rectification for maximum battery life and minimal heat generation.
Moreover, Vapeman STEAM ENGINE is an Escribe-compatible device, which will automatically be checked for updates each time when Vapeman STEAM ENGINE is opened on an internet connected PC and several individual customizations to parameter setting or user-interface via this Escribe software is also very thoughtful.
Quick Links:
Features
§ DNA75 chipset
§ Supported by DNA75 chipset
§ Displayed with OLED screen
§ Featuring precise TC Modes
§ Last longer
§ Dual 18650 cells
§ Available to NI200, TI01,KANTHAL,STANLESS STEEL coil builds
§ Pre-heat Mode
§ Individual customization to parameter setting and user-interface via Escribe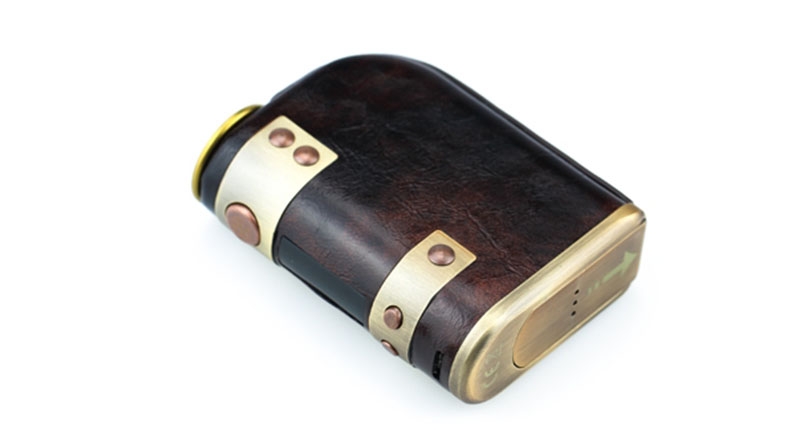 Parameters
| | |
| --- | --- |
| | Vapeman |
| Size | 63mm x 28mm x 85mm |
| Screen Size | 0.91" OLED |
| Output Power | 1W - 75W |
| Output Voltage | 0.2V - 6.2 V |
| Output Current | 30A - 40.0 A |
| Atomizer Resistance | 0.15ohm or above |
| Temperature Range | 200°F - 600°F |
| Input Voltage | 3.0 V - 4.2V |
| Input Current | 0.5A - 28.0A |
| Battery Capacity | 2 x 18650 |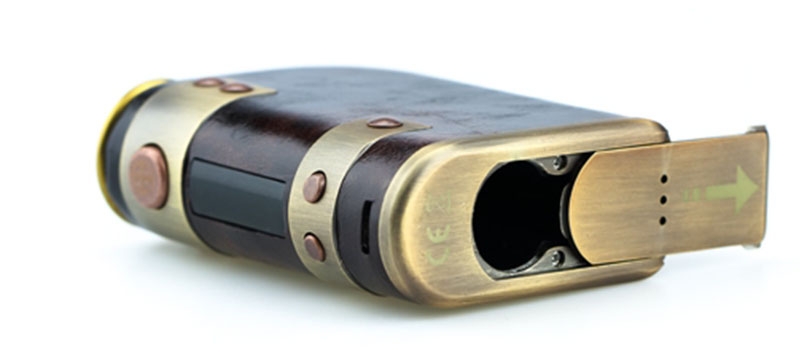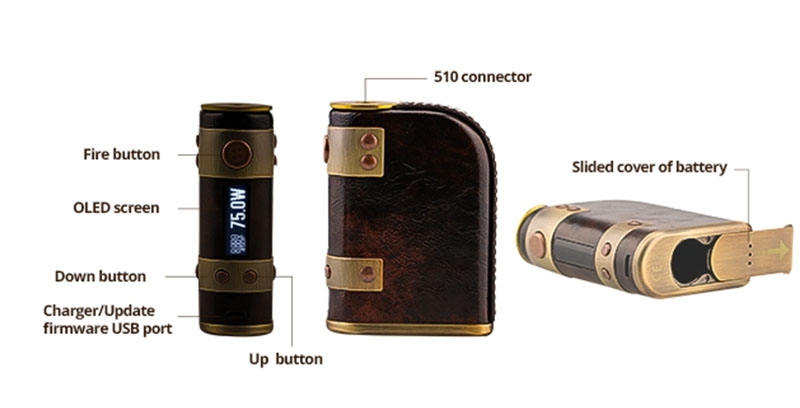 Package Included
§ 1 x Vapeman STEAM ENGINE DNA75 Box Mod (Battery not included)
§ 1 x Charging Cable
§ 1 x Gift Box
§ 1 x User Manual