UD Tidus 800mAh ego Starter Kit
UD Tidus 800mAh ego Starter Kit
Product Information
UD Tidus Kit is fully considered users' convenience. The kit is operated by one button and designed with childproof locks at the top cap and tank. It comes with 1.8ohm flavor coil, which can bring you splendid vaping experience!
Features
§ Childproof locks at the top cap and tank
§ Boost Circuit: Designed with the boost circuit, Tudus is able to run the heating system stably under constant voltage out-put(4.8v), which ensures the persistent ultinate output and crisp flavor no matter the battery is low or fully charged.
§ Top Filling: Press and rotate counterclockwise to open and fill juice
§ 100% Pure Organic Cotton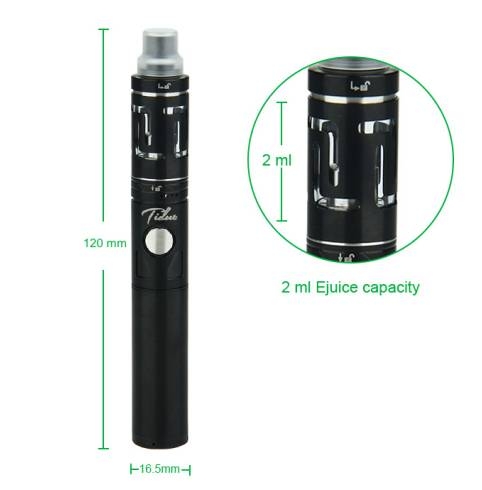 Parameters
| | | |
| --- | --- | --- |
| | Diameter | 16.5mm x 120mm |
| | Tank Material | SS + Pyrex Glass |
| | Capacity | 2 ml |
| | Drip Tip | Delrin Drip Tip |
| | Mod Material | 304 Stainless Steel |
| | Thread Type | |
| | Color | Silver, Black |
| | Resistance | 1.8ohm |
| | Battery Capacity | 800mAh |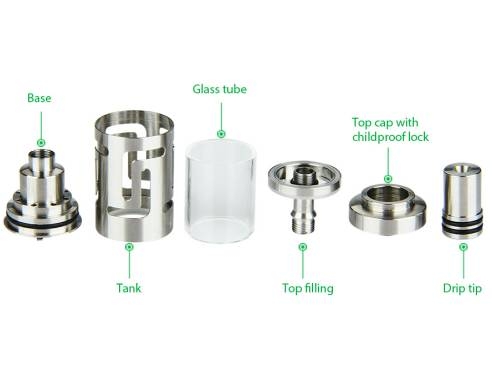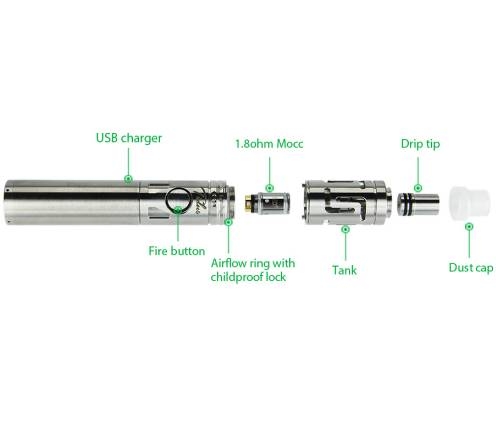 Package Included
§ 1 x UD Tidus Kit Body
§ 1 x 1.8ohm ka1 OCC Head
§ 1 x Replaceable Pyrex Tank
§ 1 x USB Cable
§ 1 x Accessory Kit
§ 1 x Instruction Manual