Teslacigs Biturbo Mech Kit
Product Information
Teslacigs Biturbo Mech Kit is sold in 3 colors - blue, black, and silver. This device is heavily emphasized its dual channel for 2 RDAs running at the same time. Vapers can switch between four working modes – Both Two channel open/closed, One channel open while the other closed. You can add two flavor e-liquid into these RDAs and enjoy a more unique and complex flavor. What really makes Teslacigs Biturbo Mech Kit stands out from the rest are the built-in protections on this device:
Over Puffing Protection. The device will deactivate after continuous puffing for over 10 seconds. Then corresponding LED will flash for 8 times and the device will enter the stand-by mode.
Reverse Connection Protection. If batteries are inserted incorrectly, the device will fail to power on and will prevent damage to the chipset.
Atomizer Short-circuit Protection. When an atomizer short circuit occurs, corresponding LED flash for 5 times rapidly and the device will enter the stand-by mode.
If you want to drive a tank that runs with no extra trivial set-ups and have a unique flavor experience, you might wanna try this Teslacigs Biturbo Mech Kit.
Tips: Customers who bought this item also viewed Tesla Nano Box Mod, Tesla Invader 2/3 Box Mod and Tesla Terminator Starter Kit.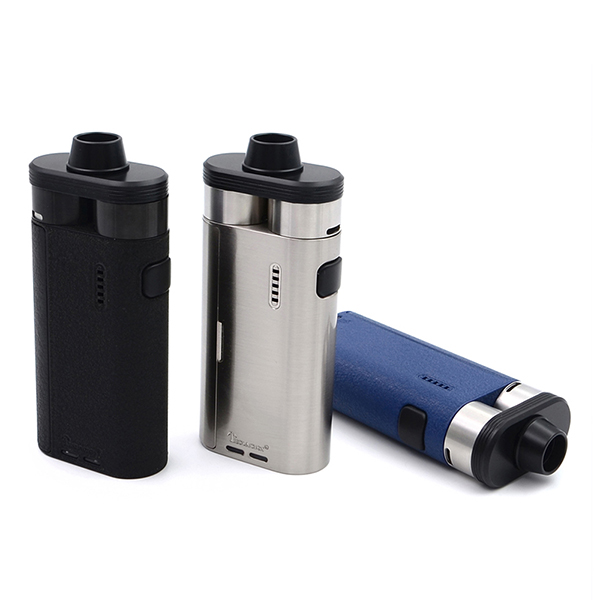 Features
§ 1 or 2 RDAs Arbitrary Switch
§ Channel Selection Button
§ Bright LED Indicator
§ Connector Bridge For RDAs
§ Airflow Control System
§ Enjoy Two Flavors Simultaneously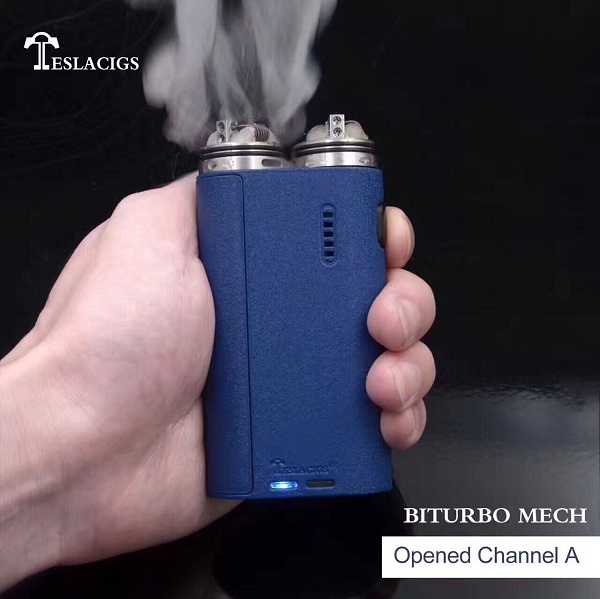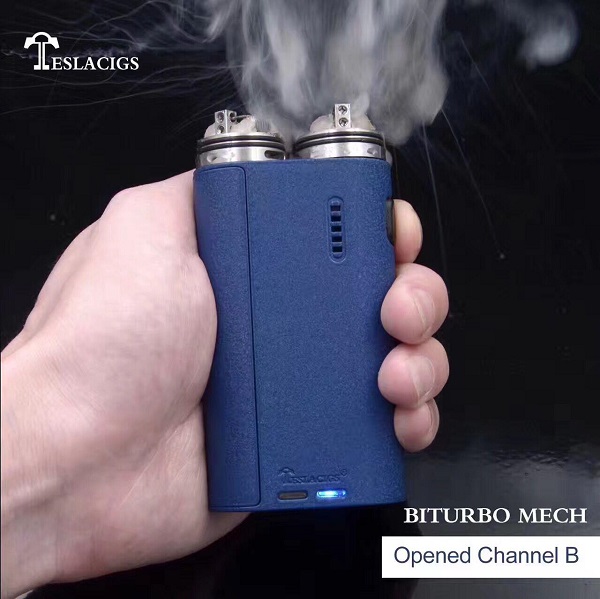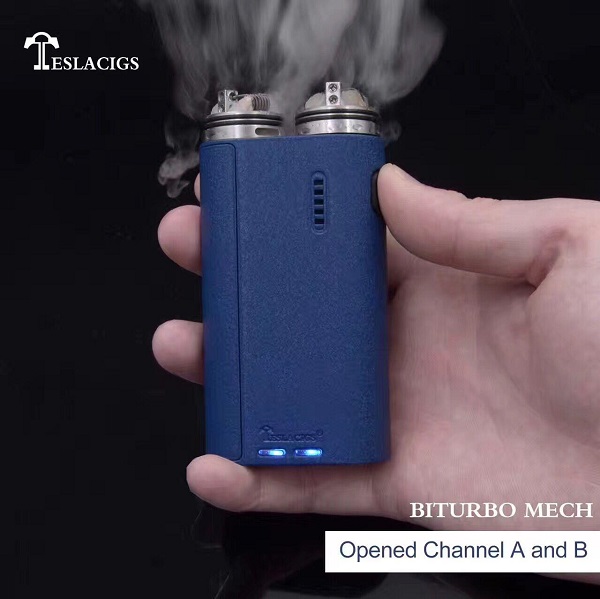 Parameters
| | | |
| --- | --- | --- |
| | Mod | |
| | Brand | Teslacigs |
| | Dimension | 107mm x 52mm x 26mm |
| | Cell Type | two hi-drain 18650 cells |
| | Thread Type | 510 thread |
| | Weight | 200g |
| | Standby Current | <5uA |
| | Input Voltage Range | 6.0V ~ 8.4V |
| | LED Indicator | blue |
| | Min Resistance | 0.1ohm (single RDA) /0.2ohm (dual RDA) |
| | Tank | |
| | Brand | Teslacigs |
| | Atomizer Type | RDA |
| | Diameter | 25 mm |
| | Height | 30 mm |
| | Adjustable Aiflow | YES |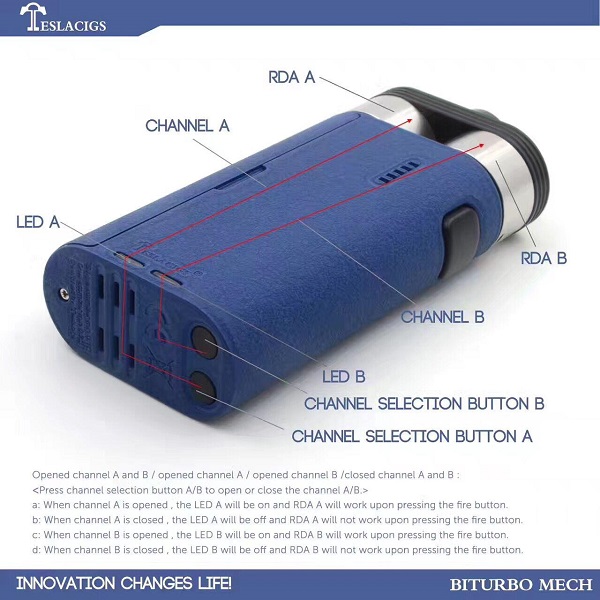 Package Included
§ 1 x Biturbo Mech Mod
§ 2 x Biturbo Mech RDAs
§ 1 x Connector
§ 1 x Drip Tip
§ 4 x Clapton Wire
§ 6 x Silicone Rings
§ 1 x Screwdriver
§ 8 x Screws
§ 2 x Organic Cotton
§ 1 x User Manual
§ 1 x Biturbo Mech Kit Package