Smok Veneno 225W Kit with TFV8 Big Baby Light Edition Tank
Smok Veneno 225W Kit with TFV8 Big Baby Light Edition Tank
Product Information
Smok often surprises people in the vaping world when releasing a new product, and it now produces a Smok Veneno 225W Kit after Smok S-Priv Kit, which is well received by vapers. The mod of Smok Veneno 225W Kit impresses people as it is furnished with many LED lights that embellish the front and back of the device and has a sparking evil eye under the 1.3-inch colorful screen. All these colors match the TFV8 Big Baby Light Edition Tank. It is easy to adjust various data by pressing the stylish button, lowering output power as low as 1W and up to the maximum of 225W. This range of power can allow you to pair this mod with any resistance atomizer coils. The Smok Veneno 225W Kit also comes with a TFV8 Big Baby Light Edition Tank that accommodates 2ml e-juice capacity(EU Edition) or can be expanded to 5ml(Standard Edition), offering you massive vapor production, along with true and intense flavor. This tank uses top-fill system and dual-adjustable airflow control valve, by which you can control the amount of e-juice and air accurately.
Quick Links: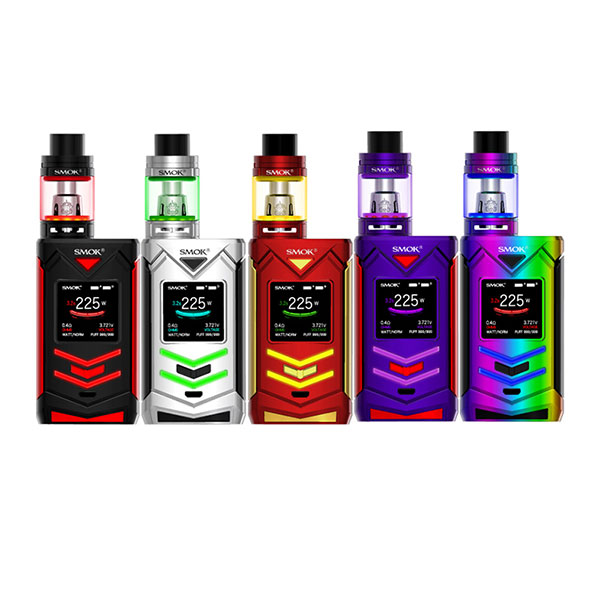 Features
§ 225W maximum output
§ Mod in costume
§ Sparkling evil eyes
§ Powerful skull - 225w output
§ Skull's hidden weapon
§ The ergonomically designed buttons
Parameters
Smok Veneno Mod

Brand

Smok

Size

85mm x 47.3mm x 30.6mm

Power Range Reviews

18+ / 21 +

Are you of legal age at your area to purchase vaping products?

YES NO

© 2013-2020 Shenzhen AVE40 E-Commerce Co., Ltd. All Rights Reserved.