Smok Vape Pen Nord 19 Tank 2ml
Dear Customers,
We are sorry that we have to suspend our retail function temporarily as we have been encountering with payment collection issue and logistic challenges.
Despite of this partial functional shutdown, other functions of our website remains intact.
For wholesale inquiry, please contact [email protected]
Again, our sincere apologies for any inconveniences that this may cause you.
And thank you for your support for Ave40.
Sincerely,
Team Ave40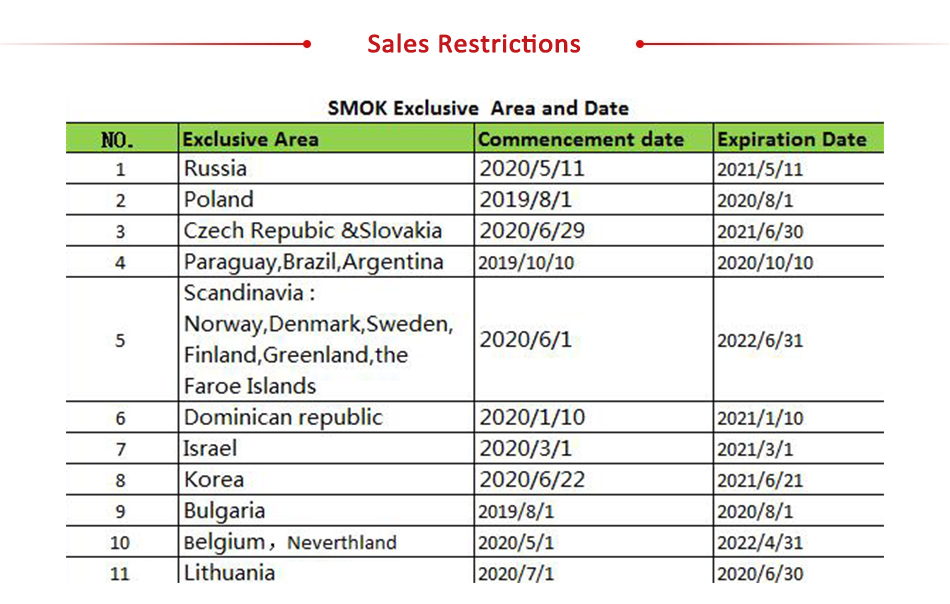 Smok releases it's brand new tank - Nord 19. Smok Vape Pen Nord 19 Tank adopts two Nord coils, which the Nord Mesh 0.6Ω coil is perfect for massive vapor and Nord Mesh-MTL 0.8Ω coil giving excellent MTL experience. The capacity of the tank is 2ml to meet your daily use. There are totally three airflow slots at the base of the tank which can bring you more air, and the airflow can be adjusted freely by turning the ring at the base. Plug the easy refilling design and leakproof design, it makes the property of the tank more outstanding! Come to get it and start your pleasant vaping journey!
We also recommend:


Ergonomically designed and a calm black finish
Adopts two Nord coils deliver excellent flavor and pure taste
Adjustable airflow system brings more air
Easy to refill with leakproof design


Vape Pen Nord19 Tank
Material: Stainless Steel
Size: 51 * 19mm
Capacity: 2ml


1 × Vape Pen Nord 19 Tank(2ml)
1 × Nord Mesh 0.6Ω Coil (Max: 25W)(Preinstalled)
1 × Nord Mesh-MTL 0.8Ω Coil(Max: 16W)
1 × User Manual
Spare Parts

3 Months warranty for our products from the date of delivery. We will not take responsibility if any damage is caused by false use or man-made sabotage. Read the User Manual carefully before you start to use it.