Smok S-Priv Kit 230W
Product Information
Here comes the Smok S-Priv Kit. It has a skull with a big hat on the mod, whose eyes have built-in LED and can shine 12 different colors. Its output power can up to 230W, giving you desired massive cloud.Creatively, S-Priv's up, down buttons are hidden on the hat's brim, and the fire key is designed ergonomically, all of which can give you comfortable hand-feel. Besides, it uses shining TFV8 Big Baby Light Edition tank, which has the large capacity, hyper engines, and dazzling light. Take S-Priv to a party and rule the party.
Quick Links: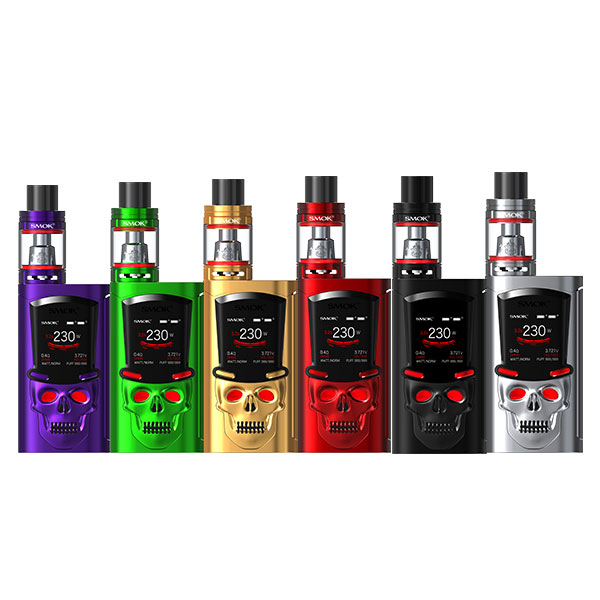 Features
§ 230W maximum output
§ Mod in costume
§ Sparkling evil eyes
§ Powerful skull - 230w output
§ Skull's hidden weapon
§ The ergonomically designed buttons
Parameters
Smok S-Priv Mod

Reviews

18+ / 21 +

Are you of legal age at your area to purchase vaping products?

© 2013-2020 Shenzhen AVE40 E-Commerce Co., Ltd. All Rights Reserved.