Smoant Knight V2 80W TC Kit
Smoant Knight V2 80W TC Kit
Product Information
The Smoant Knight V2 80W TC Kit is an ideal "all-in-one" device that combines convenience with power and performance. Designed to be compact and easy to use, the Knight V2 Kit is an improvement on its predecessor, offering more power.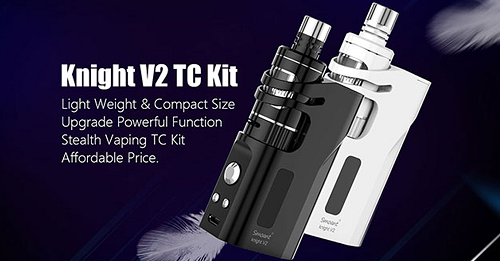 Features
§ 1-80W output power range
§ Support atomizer resistance low to 0.1ohm
§ Temperature control mode supports Nickel/Titanium/Stainless Steel/NiChrome and TCR. TCR TC Mode: Temperature Coefficient of Resistance, can adjust the resistance of coefficient in TC mode to bring more accurate TC vaping experience.
§ Can fit the max 23.5mm size Tank/RTA/RDA, and access to adjust their airflow control ring conveniently.
§ Magnets back cover to be replace the 18650 battery easily
§ Access to adjust Tank airflow control ring conveniently
§ Pass-through available
§ Venting holes for heat radiation to get longer lifespan
§ Stainless Steel 510 Connection & Gold Plated Spring Loaded Pins
§ Reverse Polarity Protection Over-time Protection/ Low Resistance Protection/ Overheating Protection
§ Perform well with Smoant Talos V1 Tank
§ Black, White color Available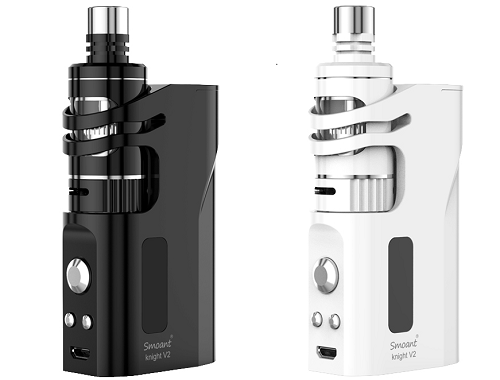 Parameters
Tank

Brand

Smoant

Tank Dimensions

22mm x 45mm

Tank Capacity

4.5ML

Materia

304 stainless steel and Pyrex glass

Mod

Brand

Smoant

Tiny Size

79mm x 50mm

Light Weight

128g

Power Range

1-80W

Temperature Control Mode

Nickel/Titanium/Stainless Steel/NiChrome/TCR

Color

Black, White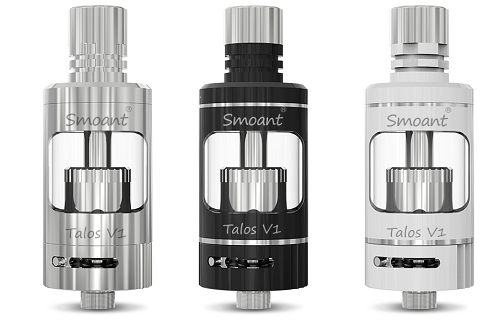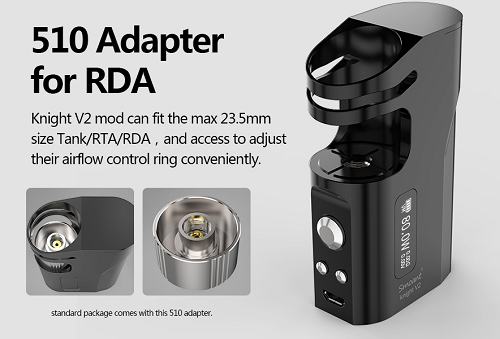 Package Included
§ 1 x Smoant Knight V2 mod(batteries not included)
§ 1 x Smoant Tolos V1 tank
§ 1 x 510 adapter for RDA
§ 1 x Micro USB line
§ 1 x Instruction manual
§ </span