Sigelei Snowwolf Xfeng 230W TC Kit

Sigelei released a brand-new product called Sigelei SnowWolf Xfeng Mod after Sigelei TOP1 Mod. This newly-released SnowWolf Xfend measures 49mm by 30mm by 89mm, featuring vigorous design and fashionable front and back panels. Powered by dual 18650 batteries, the Snowwolf Xfeng is furnished with three modes including strong output mode, regular output mode, and soft output mode, satisfying your requirements and preferences.
This device is capable of a wide range of output power ranging from 10W to 230W, which supports different resistance range(0.05ohm-3.0ohm)as well as different modes(such as Power/SS/Ni200/TCR/Ti1). All these features are specifically designed for different vapers whether they are cloud chasers or beginners. The SnowWolf Xfeng mainly comes in two colors(Black and Matt Black), which garners vapers' attention. Pairing it with Sigelei DP Sub ohm Tank is an ideal choice.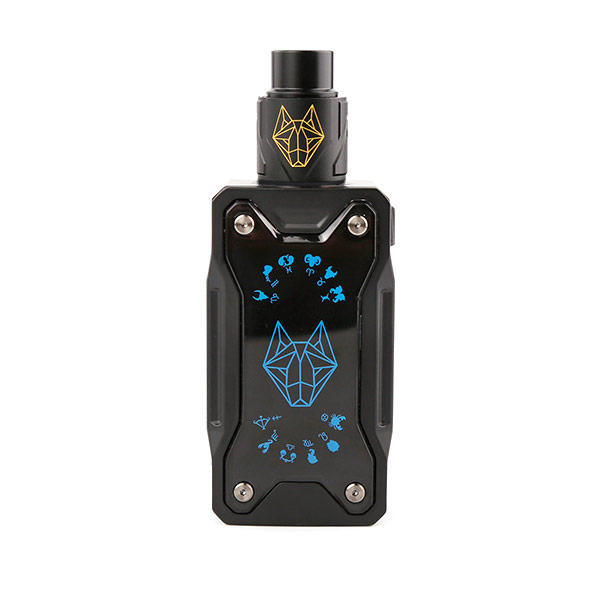 § Persistence of the vigorous design, representing the wolf temperament
§ Stylish front and back panels, reflecting the Zodiac constellation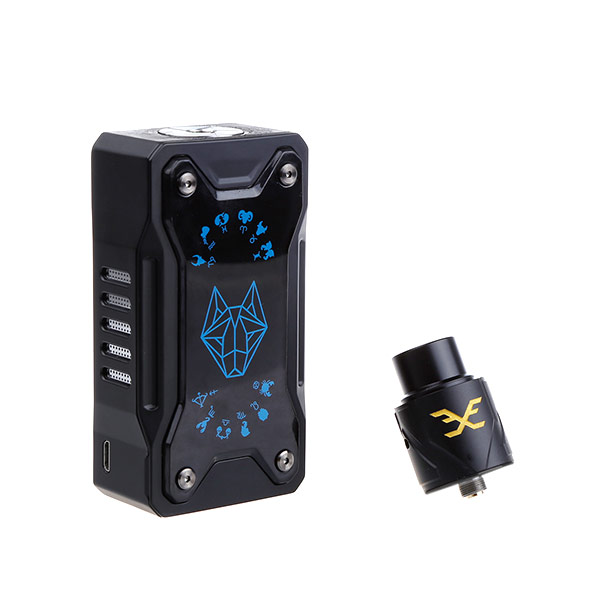 | | |
| --- | --- |
| Snowwolf Xfeng Mod | |
| Brand | Sigelei |
| Size | 30 x 49 x 89 |
| Wattage range | 10W-230W |
| Temperature range | 100℃-300℃/200℉-570℉ |
| Battery support | 2 x 18650 high-drain batteries |
| Resistance range | 0.05Ω-3.0Ω |
| Main material | Zinc alloy |
| Voltage input | 6.4V-8.4V |
| Voltage output | 1.0V-7.5V |
| Color | Black |
| | |
| RDA Tank | |
| Brand | Sigelei |
| Size | 24mm x 38.7mm |
| Type | RDA |
| Material | Stainless steel + Aluminum |
| | |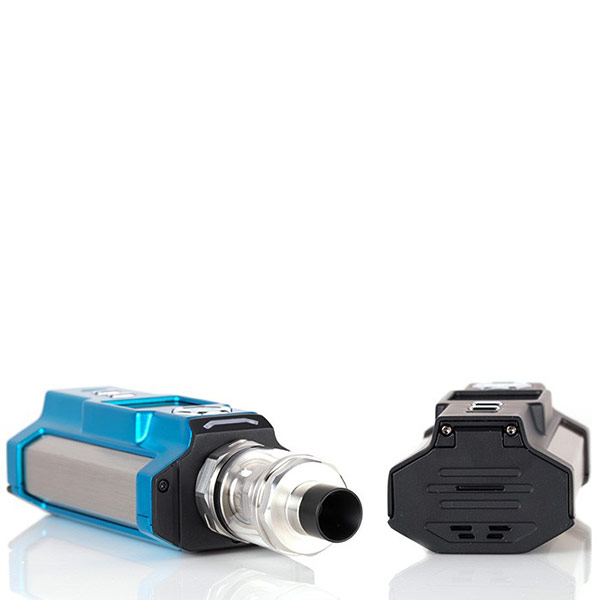 n 1 x SnowWolf Xfeng Kit (Batteries not inlcuded)
n 1 x USB Cable
n 1 x User Manual
n 1 x Warranty Card