Puff Avatar RS 75W DNA TC Mod
Product Information
PUFF RS75W is a box-shaped DNA chipset e cig mod with 7 shining LED colors. It is a high-end device supported by a single 18650 battery. The box measures 92mm by 49mm by 28 mm, this is a real compact and portable device.
PUFF RS75W 's design is fusion of fashion and mechanical, this box is not only fits the aesthetic LED design the popular trend going for, but also happens to finally cement acceptance by the flagship industry of vaping devices.
The OLED screen for the PUFF RS75W is placed along one side and integrated with the fire button at the top. It is good-sized and well-sited in the center to display values of battery status, watts, temperature. Beneath are two small plus / minus and the color-switching buttons. There are 7 color options to personalize the LED colors: red, deep blue, sky blue, yellow, purple, green, or white.
PUFF RS 75W contains a DNA75 chip, supporting TC mode and VW mode. The TC range is from 100 º Celsius to 315 º Celsius. This is a proven device, one can be assured of benefiting from battery protection. This includes protection against reversing the battery, low voltage, too-high voltage, and too-low resistance. This box is also firmware upgradable via Escibe for vapers to customizer the operation system and have a personalized interface.
Related products:
Similar Vaporizer Starter Kits
Features
§ Equipped with the official Evolv DNA 75 chipset
§ Firmware upgradable
§ Compatible with Escribe
§ Full temperature control capability
§ Supports Ni200 nickel, titanium and stainless steel
§ Extra settings configured with Escribe
§ TBody equipped with grooved LED lights
§ Controlled by a dedicated button to turn on/off and change color
§ LED lights fire up each time the fire button is pressed
§ Works with a single 18650 battery
§ Threaded battery door at the bottom
§ 2.3cm (0.91") OLED screen
§ EScribe software
§ Can configure the device by applying changes to the chipset
§ Comes with an authenticity check code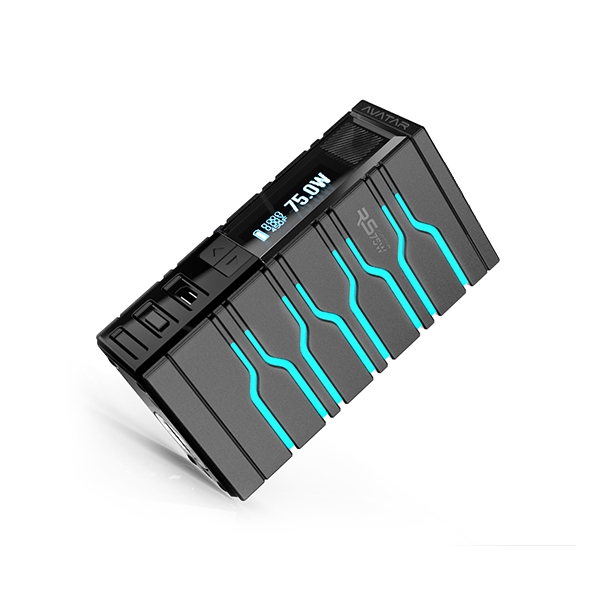 Parameters
| | |
| --- | --- |
| Brand | Puff |
| Size | 49mm x 28mm x 92mm |
| Wattage Output Range | 1W-75W |
| Max Output Current | 30A |
| Battery Support | 1 x 18650 |
| Color | Black, Brown |
| LED Color | White, Yellow, Green, Blue, Orange, Purple, Red |
| Thread | 510 Thread |
| Temperature Range | 93°C - 315°C (200℉ - 600℉) |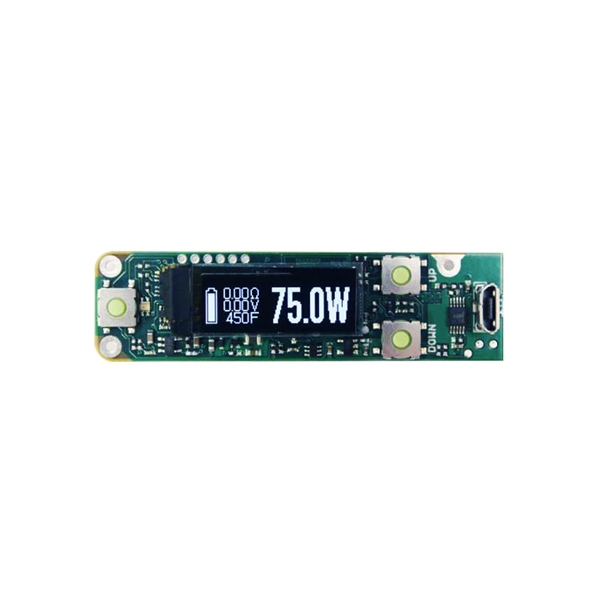 Package Included
§ 1 x Puff Avatar RS 75W DNA Mod (Battery not included)
§ 1 x Charging Cable
§ 1 x Gift Box
§ 1 x User Manual