Pomp Tetris Pod System Kit 400mAh

Pomp Tetris Pod System Kit 400mAh consists of Tetris pod and mod battery. Comes with portable size and better grip feeling. It is an innovative refillable pod system kit which is optimized for safe clean customized with zisha ceramic techonology. There's triple-color indicator to remind you the battery status: red indicator 4.2V, blue indicator 3.7V and Green indicator 2.7V respectively. Besides, the built-in 400 mAh battery meets the vaping needs of your whole day without charging. What's more, the Tetris pod comes with 0.5ml cartridge which allows top filling with L-type airflow design. The 10s preheating touch and vibrate feedback offer you more simpler operation. And the 5-IN-1 safety features also ensure your safety and avoid any mishaps.
Innovation, security, easy-operation, the Pomp Tetris Pod System Kit 400mAh will bring you durable and optimal vaping life.
We also recommend:
Vladdin Device RE Pod System Full Kit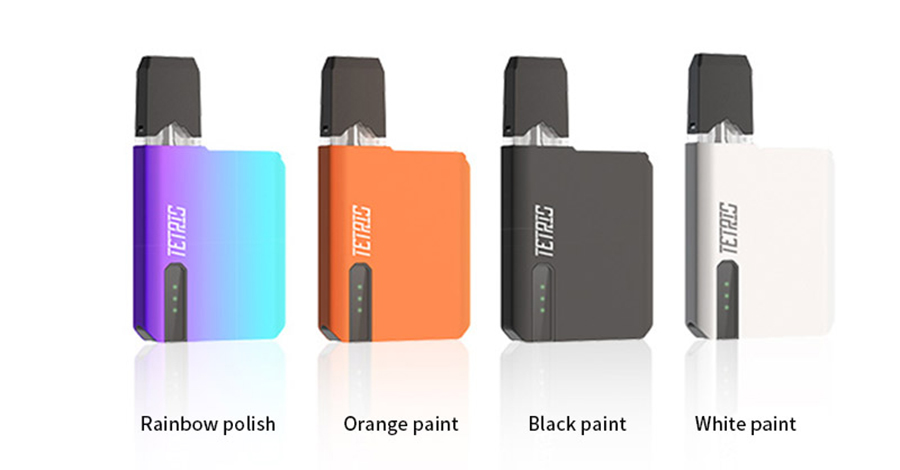 Mini Compact Size
Innovative zisha ceramic technology-Safe clean customized efficient
3 optional power modes: red 4.2V, blue 3.7V, Green 2.7V
Built-in 400mah battery
0.5ml Pods Compatible With JUUL Kit
Top filling and L-type airflow design
10s Preheating Touch and vibrate feedback
5-IN-1 safety features ensure your safety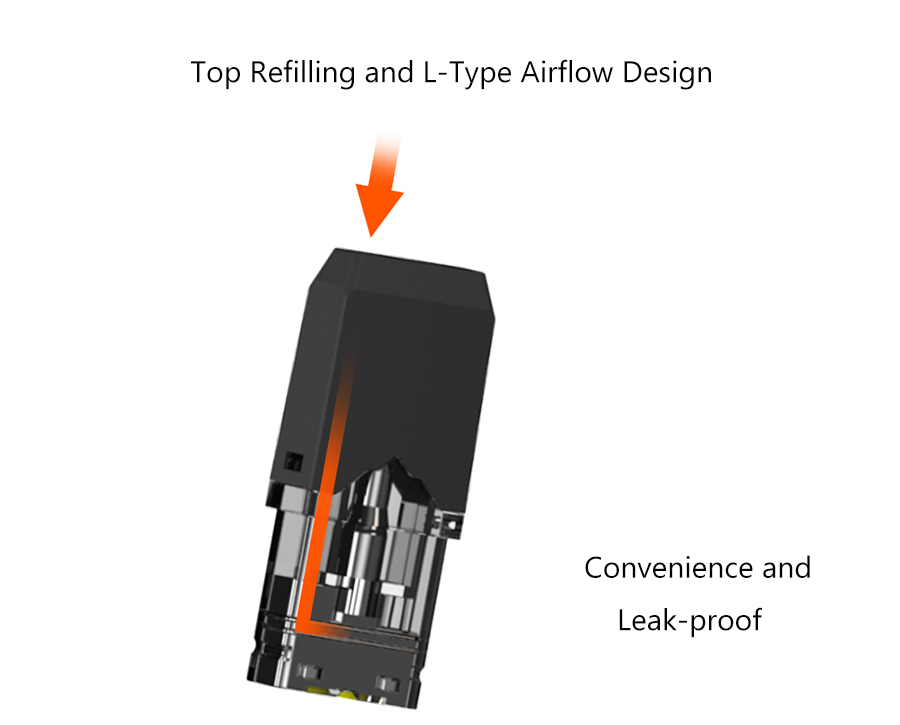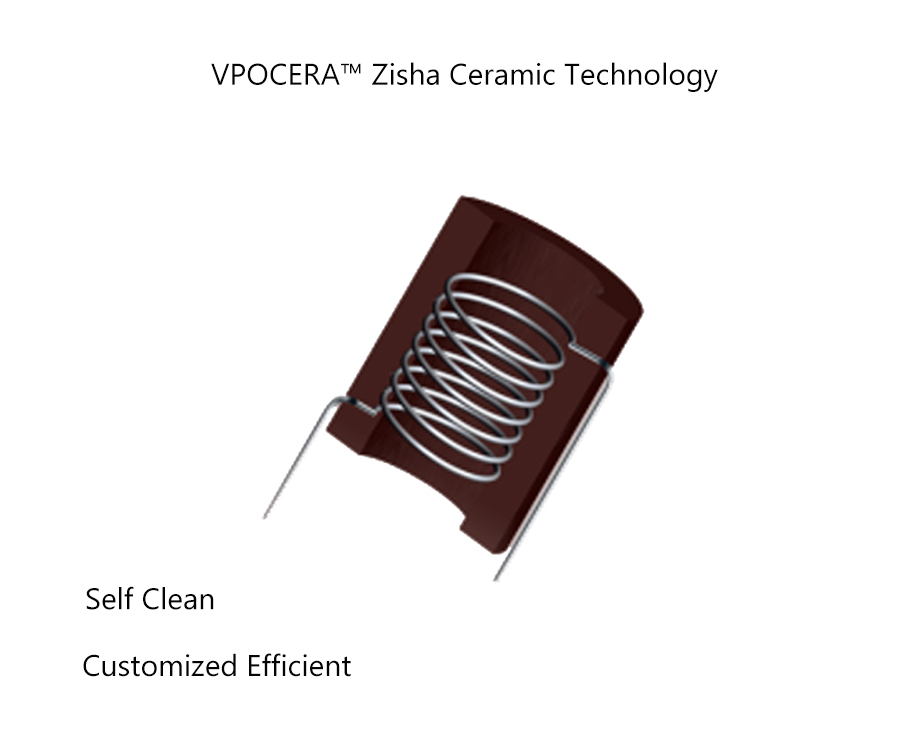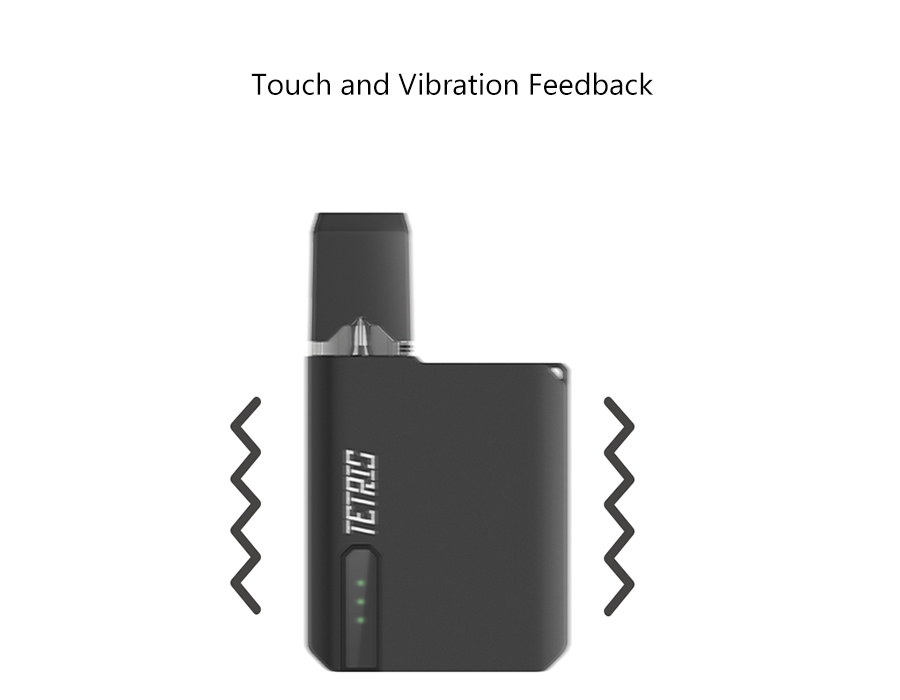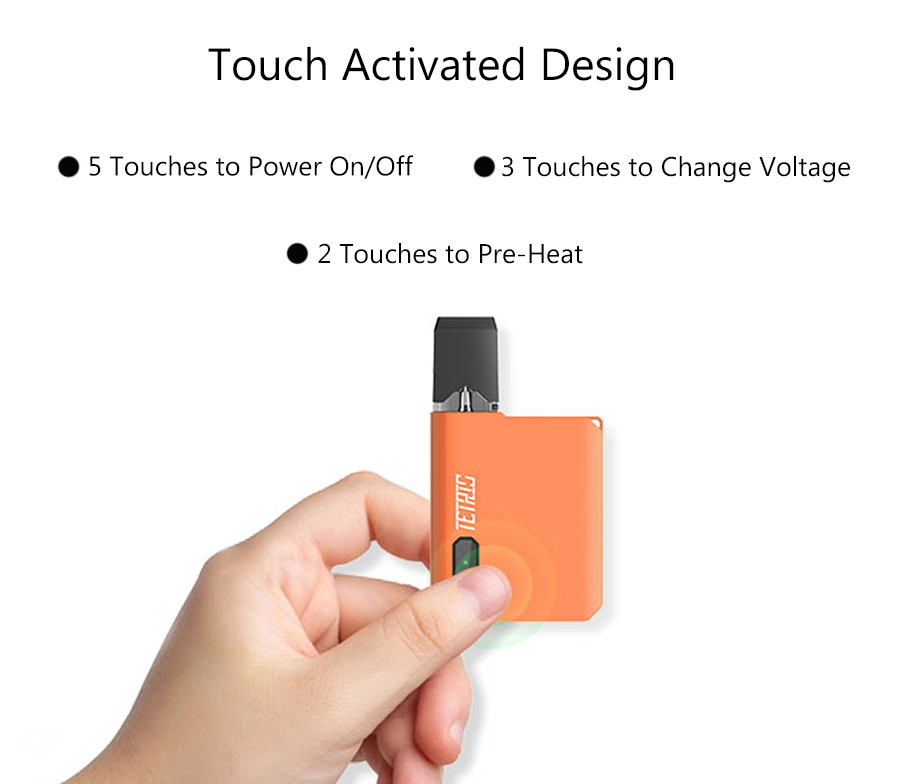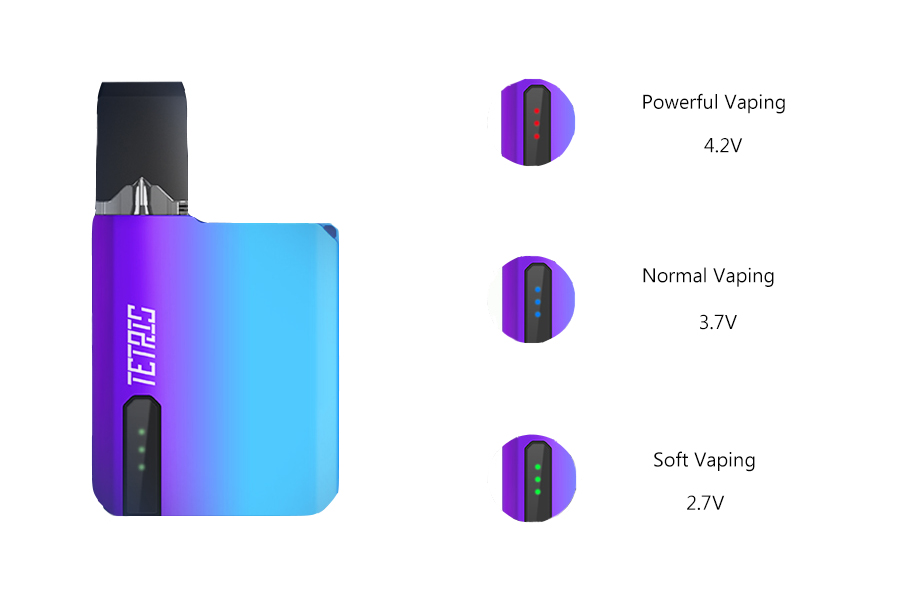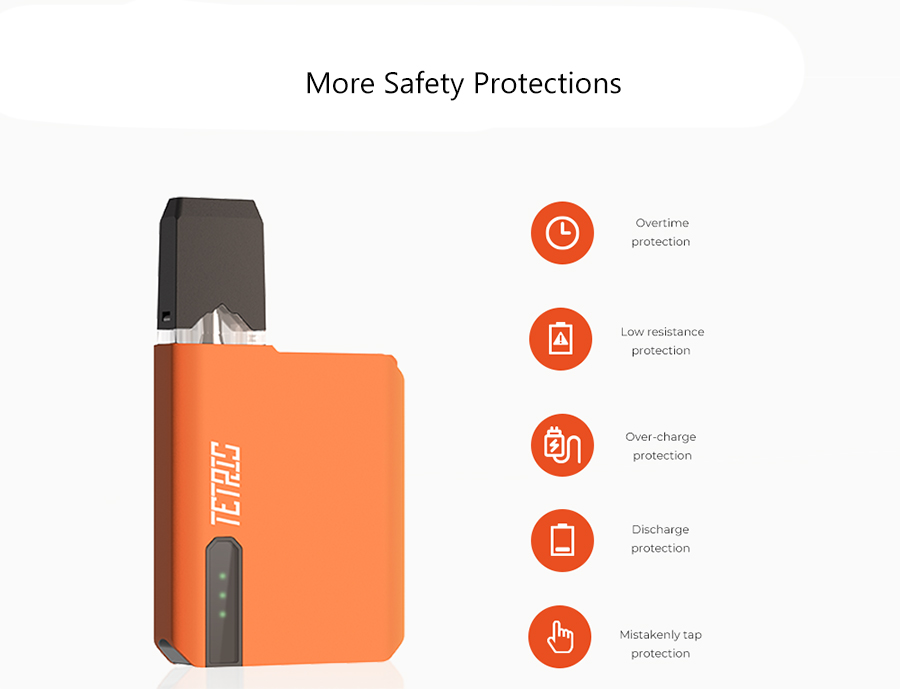 Size: 38.8* 8* 69mm
Weight: 41.3g
Battery: built-in 400mah
Output: 3-17.5W
Charging: 5V/500mA
Capacity: 0.5ml
Resistance: 1.5ohm ceramic coil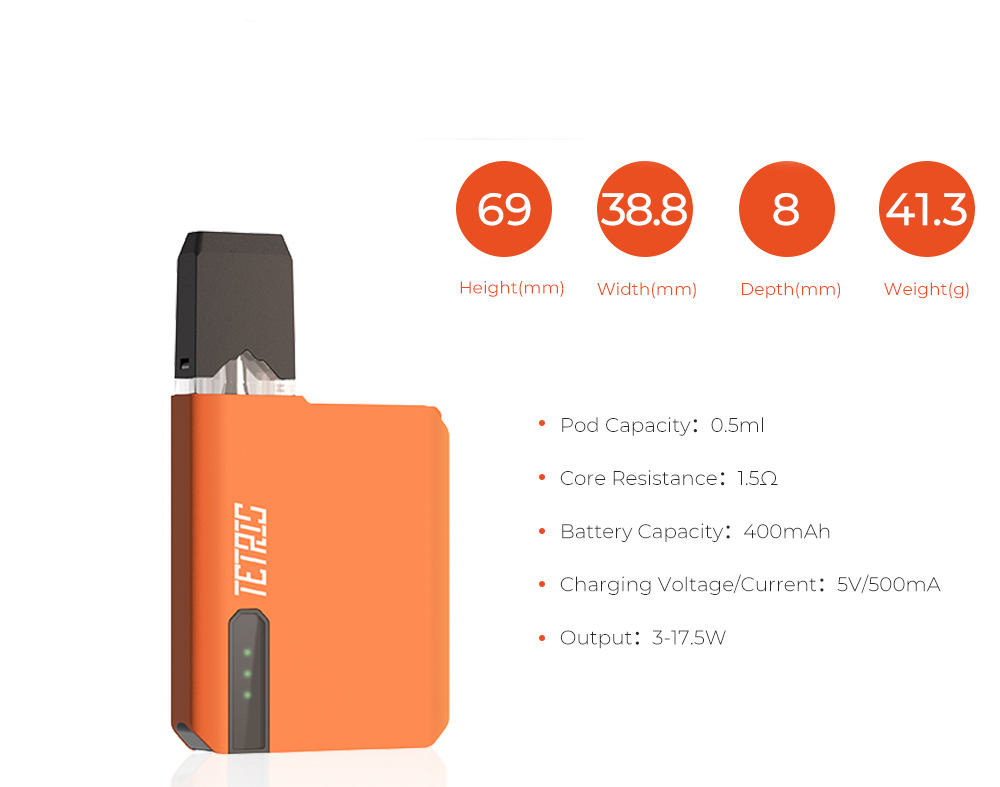 1 * POMP Tetris Battery
1 * Pomp Tetris Pod Cartridge
1 * USB cable
1 * User manual

3 Months warranty for our products from the date of delivery. We will not take the responsibility if any damage is caused by false use or man-made sabotage. Read the User Manual carefully before you start to use it.