Product Information
New from OBS is the Crius II RTA Tank with the Genesis styled build deck in the traditional sense but features some unique form of Genesis/RTA hybrid.
The OBS Crius II is 53mm tall so is quite compact and is 25mm in diameter, holds 3.5ml of E-Liquid and has fully adjustable airflow. Using Stainless Steel and Pyrex glass, the OBS Crius II is an extremely well-made product that comes in 3 colors, namely silver, black and blue. The machining on the whole is excellent and all of the parts fit together well.
The top cap and drip tip are machined entirely out of resin material, it is 15mm wide-bore to be more compatible when doing the high wattage hit. The resin drip tip feels decent enough as long as you use a light touch.
The deck is especially nice with its lovely Zirconia clap. The clap is decent and trap the wire well. Such material is highly temperature resistant, corrosion resistant and excel in anti-oxidant. The 510 pin is also gold-plated to ensure you get excellent conductivity.
Just like other GTA's like the OBS Crius II chamber does not screw down to the base of the tank, it comes a suspended part of the way up so the whole bottom part is exposed for the juice to reach your wick without any juice flow control. Such design allows the chimney to slightly raised off the base of the deck so the coils are closer to your mouth than they would be on a regular RTA. Also, OBS Crius II tank features an excellent airflow circulation design allowing airflow hit the coil from both side and bottom – guarantee a better vapor experience and huge vapor production.
The single coil post deck is such an ease of build for beginners and the OBS patterned side filling system is as welcome as always. You simply push up the top cap and fill the tank, no leaking issues and 3.5ml is more than enough for a constant vaping experience.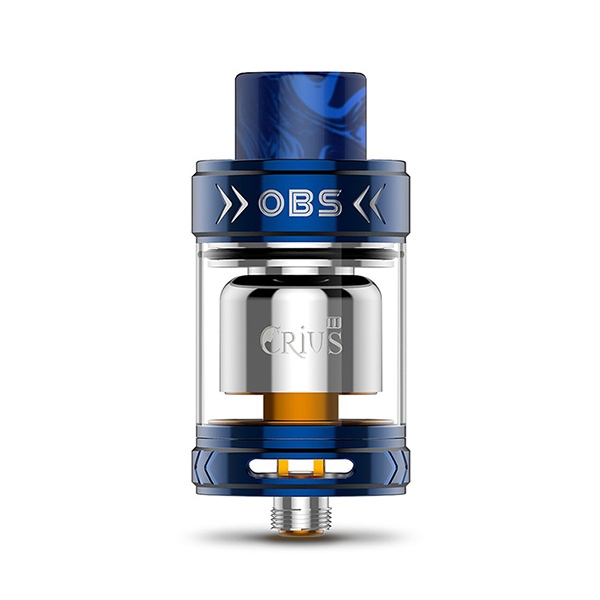 Features
§ Airflow circulation design brings you nice taste, huge vapor will blow your mind anytime
§ OBS style filling way
§ Bottom airflow, Airflow is adjustable
§ 15mm Wide bore drip tip is more compatible when using at high wattage, drip tip made from resin material, more environment friendly, easys to clean and also durable
§ Resin Drip Tip, heat –resistant, unbreakable, environment friendly and healthy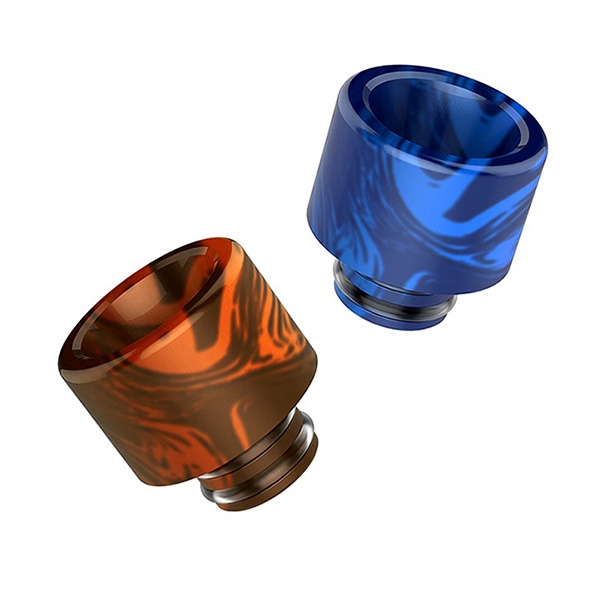 Parameters
| | |
| --- | --- |
| Brand | OBS |
| Diameter | 25mm |
| Height | 53mm |
| Capacity | 3.5ml |
| Material | 304 Stainless Steel + Pyrex glass+ Resin |
| Thread | Gold-plated 510 connection |
| Color | Silver, Black, Blue |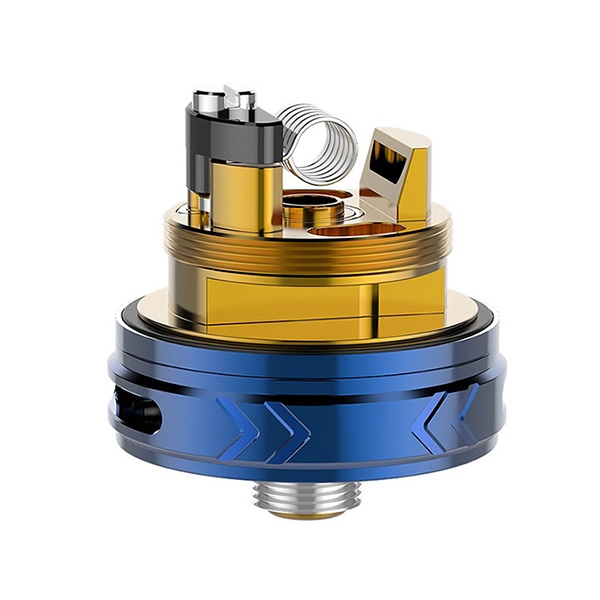 Package Included
§ 1 x Crius II Tank
§ 1 x Spare Glass
§ 1 x Ni80 Coils
§ 1 x DIY Spare Parts Bag