Nikola Niagara Squonk 200W Kit

Constructed out of zinc alloy, Nikola Niagara Squonk has been released and brought into the market to attract many people's attention, featuring max output current, different taste mode, and resistance range. It has three different colors, such as stainless steel, gun metal, along with 7 -colors, adding the vitality to the whole device.
Quick Links: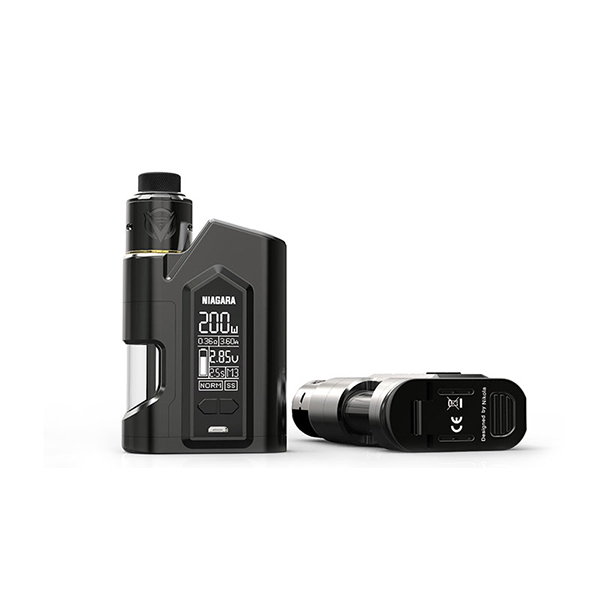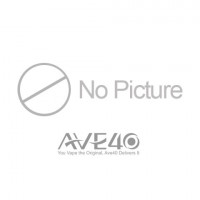 § 6ml Squonker - large tank capacity and comes with a RDA for large cloud!
§ Dual 18560s, 5,000 mAh - batteries last longer and easy to change!
§ Regulated 7-200W, adjustable wattage and stable output
§ 0.96'' OLED display, featuring memo mode and 4-tier output options for different vapor production
§ Large fire button at the top, safer in your pocket, button misuse minimized
§ 510 thread, 25mm RDA, device also compatible with most 25mm tanks
§ Powerful design language to embody its masculine style

| | |
| --- | --- |
| Niagara Squonk 200W Mod | |
| Brand | Nikola |
| Size | 29mm x 61mm x 86.3mm |
| E-Cigarette Wattage | 7W – 200W |
| E-Cigarette Voltage | 1V - 7.5V |
| Resistance Range | 0.1 ohm - 3.0ohm |
| Cell Type | Two hi-rate 18650 cell(cischarge currert should be above 35A) |
| Output Mode | KA |
| Max Output Current | 5A |
| USB | 5V/1.5A |
| Taste Mode | Norm/ Soft /Hard/ User |
| Memory Mode | M1 /M2/M3 |
| Color | Stainless Steel, GunMetal, 7-Color |
| | |
| Niagara Squonk RDA | |
| Size | 25mm x 35.5mm |
| E-Cigarette Coil Resistance | 0.3ohm |
| Color | Stainless Steel, Gun Metal, 7-Color |

n 1 x Niagara Squonk 200W Mod(Batteries not included)
n 1 x Niagara Squonk RDA