Nicomore N1 Solo Sub ohm Tank 2ml
Nicomore N1 Solo Sub ohm Tank 2ml
Product Information
With the fangled black-gold design and premium construction, Nicomore N1 is a distinctive above average atomizer. This Nicomore N1 has been built to be suitable for a wide range of vapers and offers a functional setup that is ideal for anyone looking for a daily heat.
On top of its impressive performance and mainstream design from its well-built all around and the delicate finish on the solid metal, one of the best things about this Nicomore N1 is the separate device that allows you to modify your e-juice flavor as you vape, from which vapers can load in up to six flavors "cartridges" into the "chamber".
In addition to being attractive and eye-catching, Nicomore N1 boasts a range of high-end functionality as a result of the 25mm and a 2 ML juice capacity. The length of nearly 45.2mm is relatively pocket-sized. This atomizer implements a unique hidden bottom airflow system for air inlet efficiency.
Quick Links:
Nicomore M1 Rebuildabe Vape Tank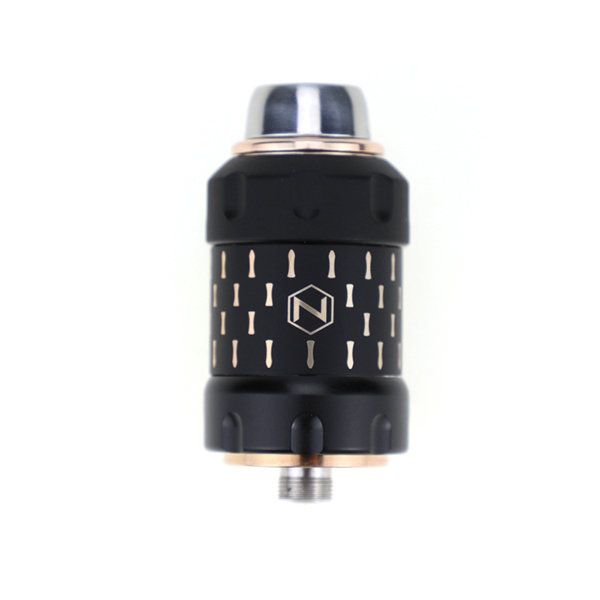 Features
§ Black gold matching with a bit of luxury brings a mysterious elegance
§ 3D Sculpting with precision of 0.05mm
§ Hidden air input design to produce the suspended visual effects in full of technology
§ It features the excellent cooperation of Colt revolver structure and the dial plate
§ It gives much more personality when dialing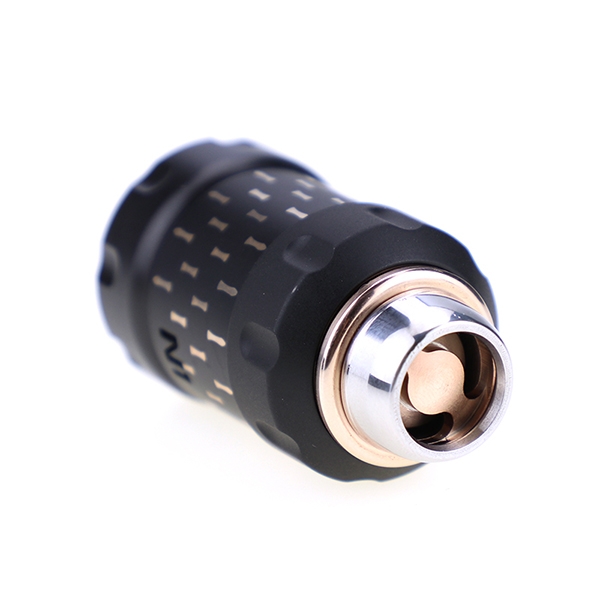 Parameters
| | |
| --- | --- |
| Brand | Nicomore |
| Size | 25.0mm x 45.2mm |
| Capacity | 2.0ml |
| Material | Stainless Steel |
| Thread | 510 |
| Color | Black & Gold |
Package Included
§ 1 x N1 Sub ohm Tank
§ 1 x Coil Ohm 0.5ohm
§ 1 x F-Bead (Pack of Flavor Bead)
§ 1 x Glass TUBE
§ 1 x Card
§ 1 x Manual