Product Information
With the fangled black-gold design and premium construction, Nicomore M1 is a distinctive above average atomizer. This Nicomore M1 has been built to be suitable for a wide range of vapers and offers a functional setup that is ideal for anyone looking for a daily heat.
On top of its impressive performance and mainstream design from its well-built all around and the delicate finish on the solid metal, one of the best things about this Nicomore M1 is that it works as both RDTA and RDA tank. To boast a range of high-end functionality as a result of the 24mm and a 2 ML juice capacity. The length of nearly 50mm is relatively pocket-sized. This atomizer works as both RDTA and RDA and implements a unique bottom filling system and its bottom airflow passage is 45-degree beveled for air inlet efficiency. Inside the chamber, there is a PEEK insulating laminate is 100% electrically insulated and perfectly heat insulation.
Quick Links:
Nicomore N1 Pro Kit with Subohm Tank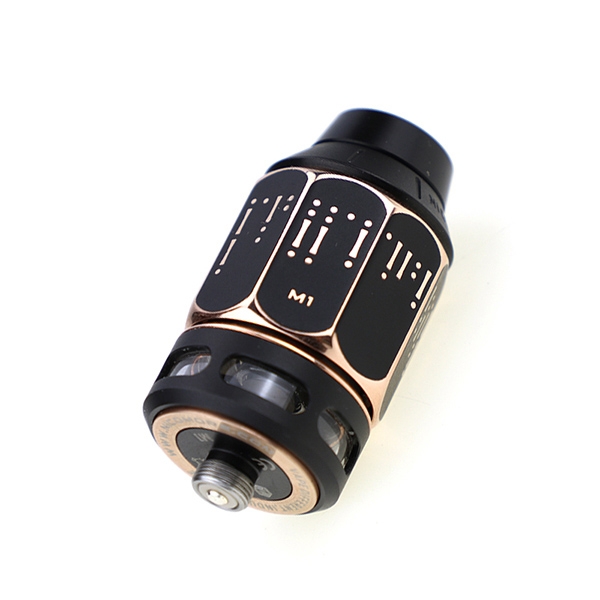 Features
§ M1 Rebuildable Atomizer is a switchable one between RDTA and RDA.
§ A lifting cone was firstly introduced that can be applied to coils of this rebuildable atomizer, which is operated easily. Additionally, built- in porcelain platform has an excellent performance in heat-resistant and fatigue endurance, which guarantees its long –term use.
§ The outer space and inside the chamber are made of peek that features heat insulation and isolation in order to avoid short-circuit problems caused by an accidental operation when installing coils.
§ Side oil filling system has replaced by bottom oil filling and it is easily operated and prevents oil leaks when in RDTA mode.
§ With adopting 45°bottom air inlet channel and concealed air inlet design, it can increase vapor production and enhance flavors.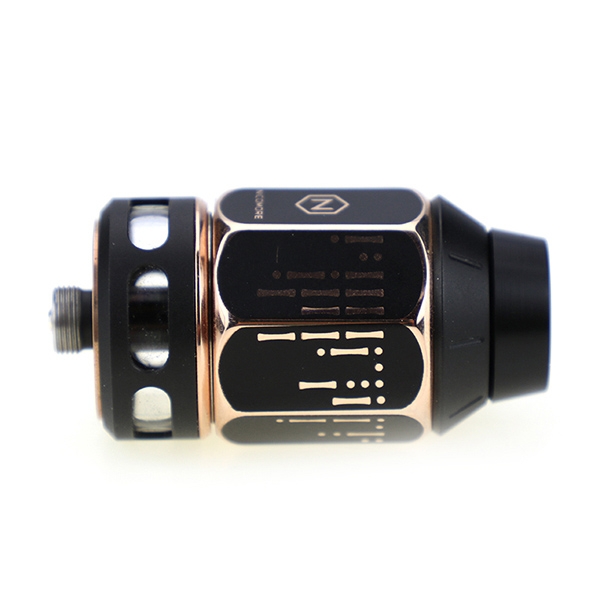 Parameters
| | |
| --- | --- |
| Brand | Nicomore |
| Size | 24.0mm x 49.5mm |
| Capacity | 2.0ml |
| Material | Stainless Steel |
| Thread | 510 |
| Color | Black & Gold |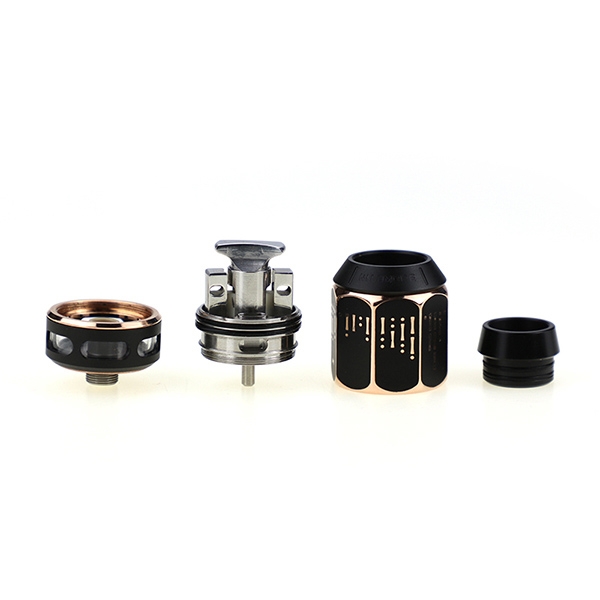 Package Included
§ 1 x M1 x RDTA
§ 1 x Outer cover of RDA
§ 1 x RDA base
§ 1 x Accessories
§ 1 x Card
§ 1 x Manual