- Register & Account -
【Create An Account】
One free account gets you the most out of the AVE40 shopping experience. Simply provide your name and email address to create a user ID and password. We highly recommend you connect your Facebook, Instagram, Google, VK, Twitter account to our ave40.com.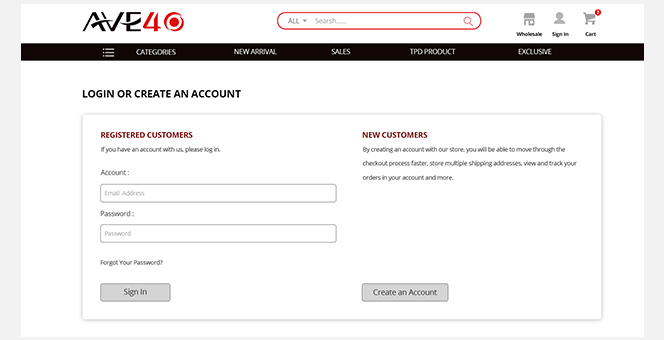 【Set A New Password】
To set a new password for your account, click on the "Security" icon at the top of your Account page.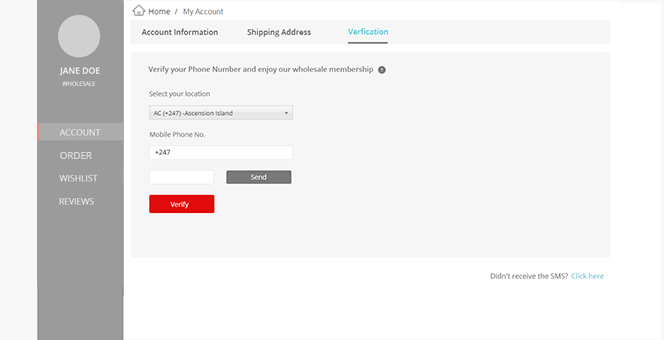 Head to our Password Reset Page
【Update Your Account Information】

Your AVE40 account includes what we call your "account information" and an "account profile," which help us assist in customer support.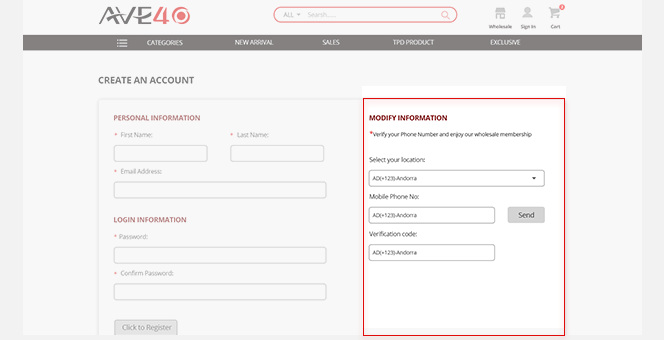 - Finding items -
You're almost certain to find what you are looking for here. Every day, hundreds of New and Original electronic cigarettes, e-liquids, as well as accessories are added and AVE40 gives you the Most Favorable Price!
When you are not sure what to buy, you can poke around in a particular category when you are not sure what to buy, like "Starter kit". Click on a category on the left side of the home page.
When you have something specific in mind, you can use the search bar on the top to locate the desired product. You can filter and customize your search results to find exactly what you want.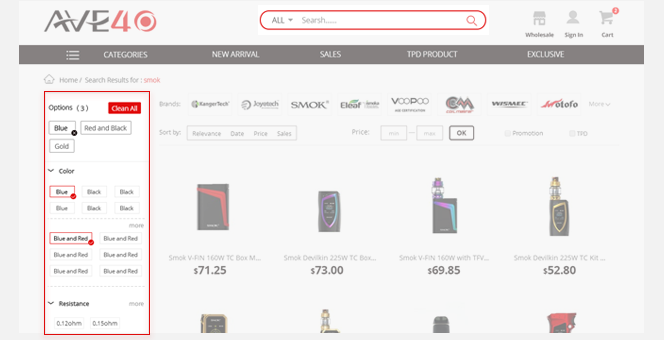 - For Wholesale Customers -
【Phone Verification】
We do our best to insure accuracy on our product description and the price. The price show on ave40.com is fit for sample order and retail, NOT wholesale. If you want to become a wholesale customer and view our Wholesale prices, please add your phone number. We will send you a text message with a verification code to help you create a regular "Wholesale Account".
The wholesale discount will be applied to the cart only when wholesale buyers order minimum some amount of particular product.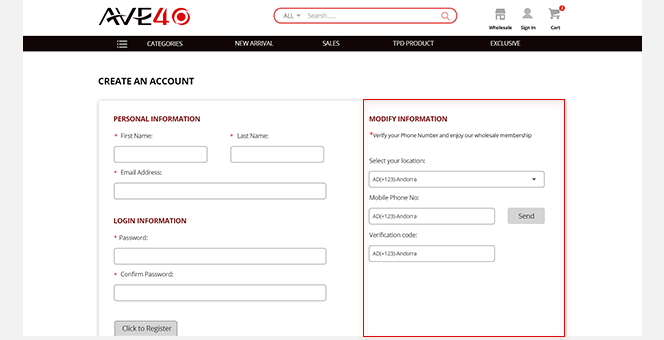 Head to your Phone Verificatioon
After verified as an Ave40 wholesale member, go to the Products Page containing the Wholesale Prices displayed in the right side of Product Block.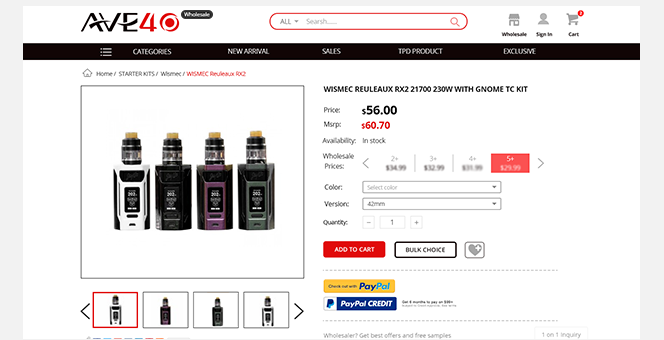 【1 On 1 Service】
We have over 150 professional consultants to provide deep insights and offer a differentiated customer service. Any questions about our products, please confirm with our customer service before you do the payment. We deeply appreciate your insights and your concern!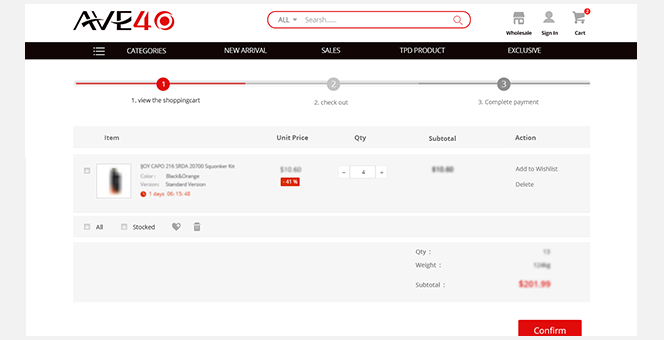 Any revise of order after your payment, please make sure to contact the customer service within 24 hours in order to avoid the parcel being shipped.
- Payment & Return Policy -
【Payment Method】
Our payments policy gives buyers and sellers on AVE40 convenient and secure payment options. Accepted payment methods for online transfers, checks, money order and online payment services on AVE40 include PayPal, Boleto, OXXO, WebMoney, QiWi, Sofort.
After confirming your orders, click on the Checkout Button to pay on ave40. In general, you're expected to pay as soon as possible after you commit to buy an item so we will know to ship your item immediately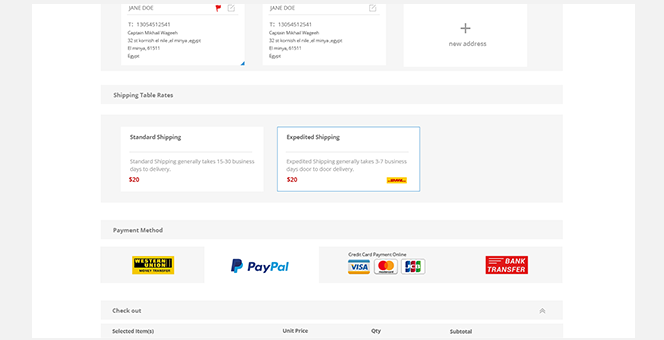 【Return Policy】
ALL SALES ARE FINAL. At ave40.com, we're confident in the quality of our devices we sell and the work that we put into getting them ready for you to enjoy the Vaping moment. Therefore, if you have any questions about our products, please contact us by email or use our "1 ON 1 Service" (on the homepage) before placing an order.
Generally, we only accept returns for refund or exchange because of the product defects under normal use and our Warranty & Returns Service will not cover any physical damage to the product from misuse, dropping, any damage, etc.
To receive Warranty & Returns Service on your product, you must contact ave40.com Support team by info@ave40.com to address the problem for further services.
- Shipping Method -
When shipping your package home, you want it at your door at the time that works best for you. AVE40 provides a great shipping service to their dear customers by enabling them to choose various shipping methods including TNT, EMS, HK DHL Express, Netherlands Airmail, UPS Express Saver, etc.
- Something about our Blog -
Since 2010, we've been reviewing Vaping devices and accessories in great depth. We have over 500 reviews, previews, unbox video and comparisons which cover all major e-cigs devices dating from the dawn of contemporary Vaping industry to present days.
Our Blog team consists of 10 people, including 6 authors, who produce written content, photos, videos and manage our specifications database.