Joyetech EKEE 80W TC Box Mod - 2000mAh
Joyetech EKEE 80W TC Box Mod - 2000mAh
Product Information
The Joyetech EKEE Mod is an important part of Joyetech EKEE Kit (which is designed to resemble an automobile smart key) as well as Joyetech ProCore Motor Atomizer.The box mod is designed to look like an automobile smart key that is an innovative and unique design. Externally, Joyetech EKEE 80W TC Box Mod is made up with solid material, making it avoid weathering and oxidization and durable. The EKEE mod is made to fit into the palm of your hands and your pockets perfectly thanks to its 190.0g weight (with atomizer head) and 47.5mm x 27.0mm x 117.5mm size.
There are five parts of this mod that you can see and touch, including fire button, OELD color display, regulatory buttons, reset and USB port. The performances and functions of this mod varies. For user-friendly OELD color display, the 1.3 inch TFT color screen is so clear, bright and smooth, which shows a host of information, including voltage and wattage setting, the atomizer resistance, remaining battery life as well as real-time. You can also learn of the nicotine intake situation via this color display. As a result, you can keep check of the status quo of the mod, making it safer. Fortunately, the EKEE mod is firstly armed with temperature protect technology (ENU) to protect users from potential risks when the temperature is beyond reasonable range.
Please note that press fire button and "+" at the same time for 3 seconds and press "+" for 4 times before entering main menu, and press "-" button to turn it on or off. The mod in general supports 100-315°/200-600°F. Internally, the mod is powered by built-in 2000mAh battery with 80W max output, and it must meet your everyday basis. Moreover, it is equipped with 2.0A quick charger, that is to say, the mod can be fully charged quickly when performing Avatar quick charger, compared with other products(sold individually).The EKEE mod adopts dual circuit protection system to obtain a goal of overall battery protection of different risky situations (such as over-current, over discharging and so forth) and making the mod safer and more reliable. Joyetech EKEE 80W TC Box Mod can accommodate atomizer resistances from 0.05 ohms - 1.5ohms for Temp/TCR(VW) Mode and 0.1ohms - 3.5ohms for Power/Bypass mode.
Quick link: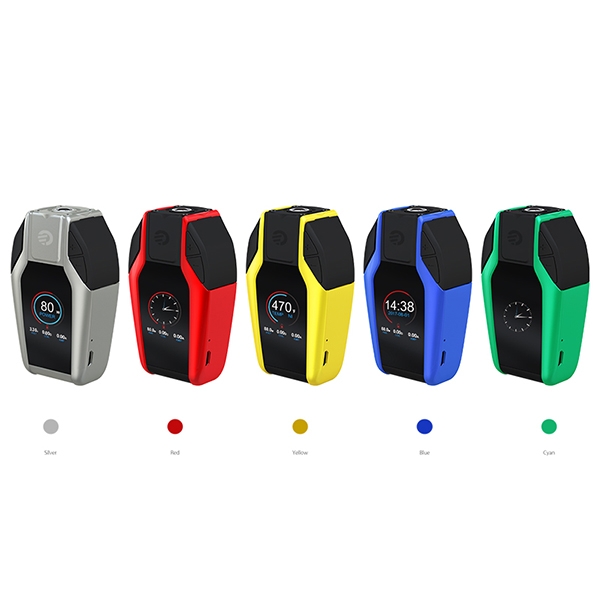 Features
§ Auto-shut down
§ Temperature protection for charging
§ Real-time clock
§ Nicotine intake calculator
§ Buit-in battery and 2A quick charge
§ Large color display
§ 1.3-inch TFT screen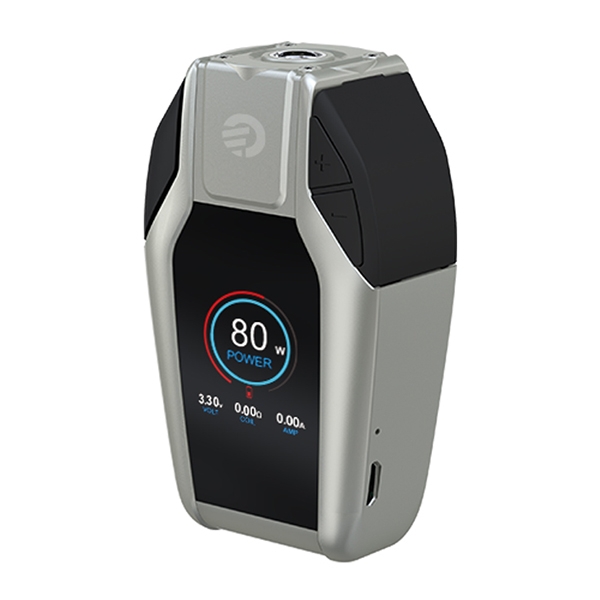 Parameters
| | |
| --- | --- |
| | Joyetech |
| Battery | Built-in 4600mAh Battery |
| Wattage Range | 1W - 80W |
| Temp Range | 200℉- 600℉/ 100℃- 315℃ |
| Output Mode | Power/ Bypass/ Temp(Ni,Ti,SS)/ TCR(M1,M2,M3) |
| Battery Capacity | Built-in 2000mAh |
| Display | 1.3inch TFT color screen |
| Max Charging Current | 2.0A |
| Max Output current | 30A |
| Thread | Spring-loaded 510 thread |
| Resistance Range | 0.05-1.5ohm for TEMP/TCR mode, 0.1-3.5ohm for Power/Bypass mode |
| Color | Blue, Silver, Red, Yellow, Cyan |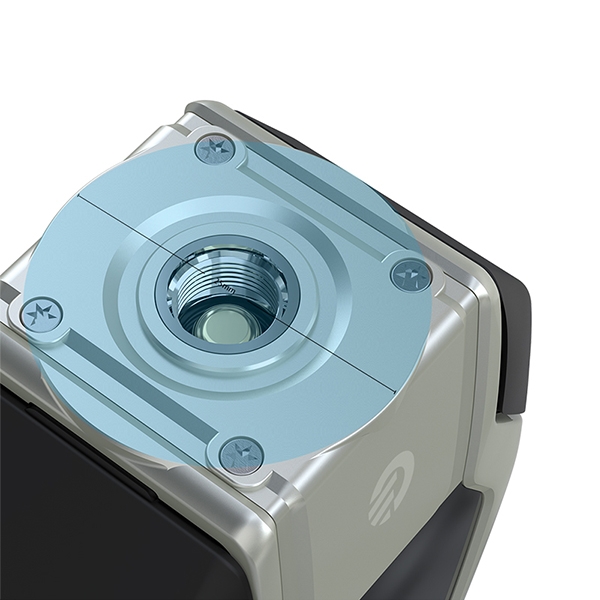 Package Included
§ 1 x EKEE TC Box Mod
§ 1 x QC USB Cable
§ 1 x Manual