Joyetech eGo ONE Mini Kit-850mAh
Joyetech eGo ONE Mini Kit-850mAh
Product Information
eGo ONE Mini is only 16mm in diameter, and about 109mm in length with 850mAh large battery capacity. Its exquisite appearance is incredible. As the tinier version of eGo ONE, ONE Mini retains all the functions, which also supports not only 1.0 ohm atomizer head for mouth inhale and 0.5 ohm atomizer head for lung inhale, but also CLR atomizer head.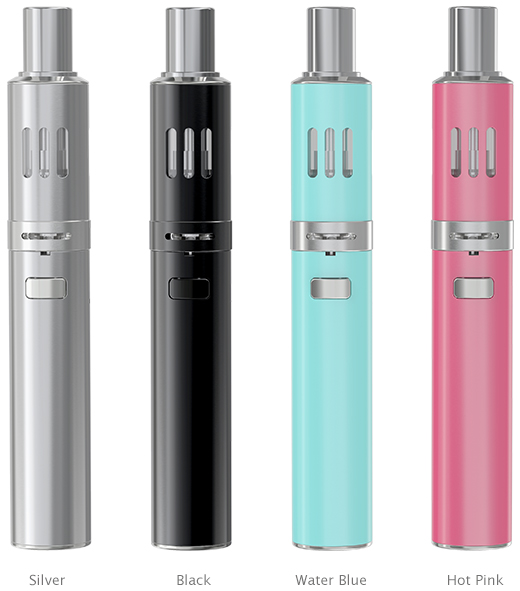 Features
§ 0.5ohm/1.0ohm ONE Head
§ Stainless Steel material
§ Separate the atomizer from the battery and inject the liquid directly into the cambered slot.
§ It takes about 1.5 hours to charge the eGo ONE Mini via the 1A wall adapter only.
§ eGo ONE 0.5ohm CL head is especially suitable for mouth to lung inhale or direct lung inhale.
§ eGo ONE 1.0ohm CL head is especially suitable for mouth inhale.
§ Four different colors for your option.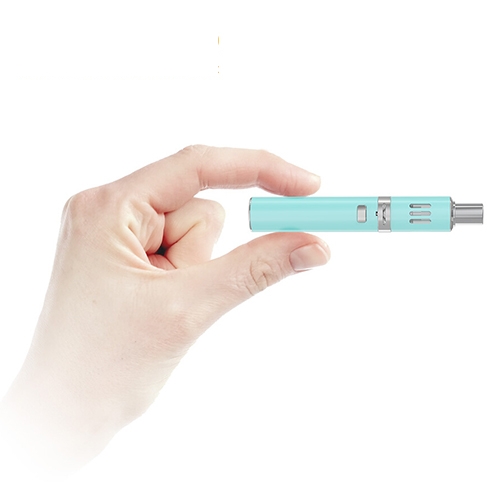 Parameters
| | |
| --- | --- |
| Brand | Joyetech |
| Diameter | 16mm |
| Length | 109.7mm |
| Atomizer Capacity | 1.8ml |
| Color | Silver, Black, Hot Pink, Water Blue |
| Battery Capacity | 850mAh |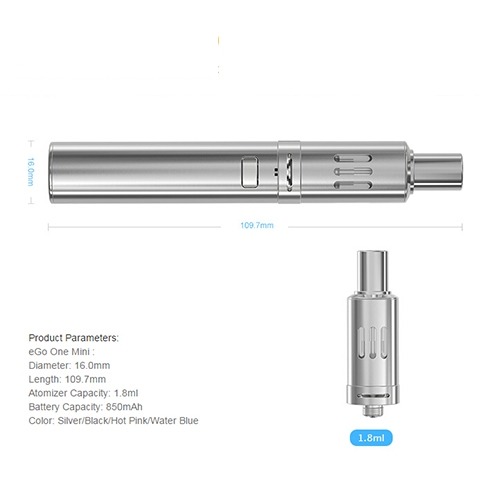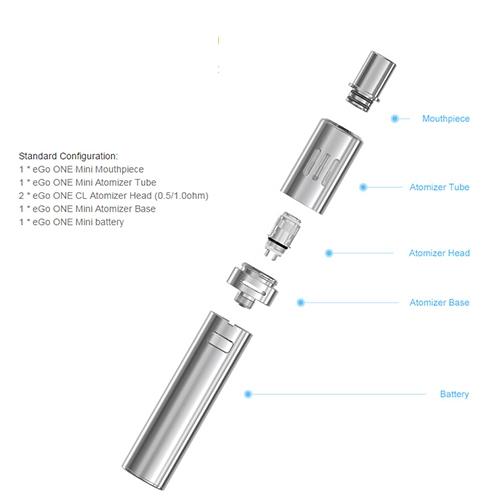 Package Included
n 1 x eGo ONE Mini Mouthpiece
n 1 x eGo ONE Mini Atomizer Tube
n 2 x eGo ONE CL Atomizer Head (0.5/1.0ohm)
n 1 x eGo ONE Mini Atomizer Base
n 1 x eGo ONE Mini battery