Joyetech CuBox AIO Starter kit - 2000mAh
Joyetech CuBox AIO Starter kit - 2000mAh
Product Information
Here comes Joyetech CuBox AIO Starter kit, a newly-released and all-in-one product in this year. Joyetech CuBox AIO Starter kit is paired with a built-in 2000mah battery and tank accommodating 2.0ml, which is intended to easily fit into your palms and your pockets.
Joyetech CuBox AIO adopts convenient top fill system and adjustable top airflow control to avoid oil leakage when filling e-liquid into the tank. This kit is also equipped with a fan-shaped display, allowing users to keep track of battery life all the time.
It still has Proc-BF(0.6ohm)head, making the kit generate a quite soft and flavored clouds. In addition to this, this kit has bottom ventilation holes so as to dissipate heat, and it has a 2A quick charge, along with dual circuit protection.
Quick link
Joyetech EKEE with ProCore Motor Kit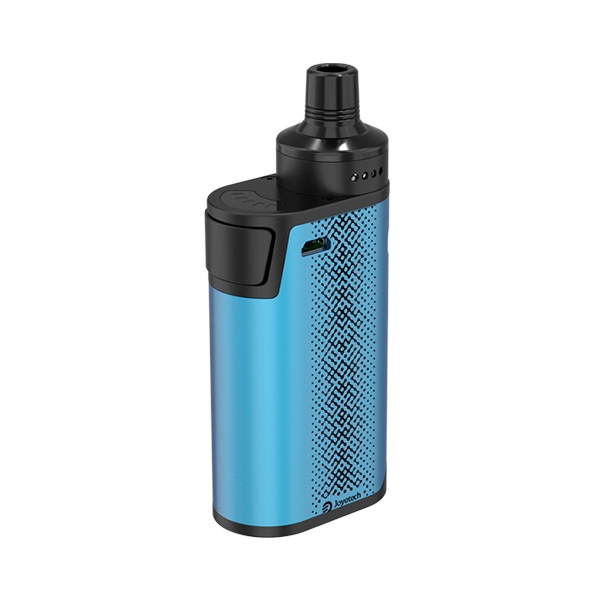 Features
§ All-in-one compact kit
§ Convenient e-liquid filling system
§ Selective ProC-BF (0.6ohm) head
§ Attractive and clear indicator lights
§ Adjustable top airflow control
§ 2A quick charge
§ Dual circuit protection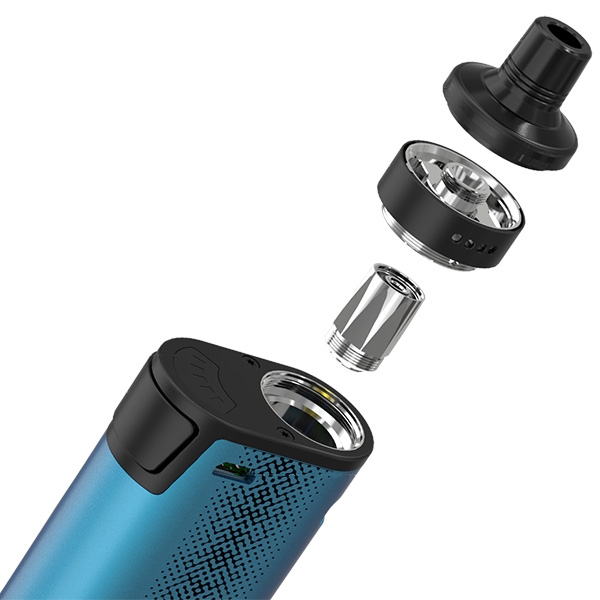 Parameters
| | |
| --- | --- |
| Brand | Joyetech |
| Size | 40mm x 22.5mm x 87.00mm |
| Battery Capacity | 2000mAh |
| E-liquid Capacity | 2.0ml |
| Max Output | 50W |
| Max Charging Current | 2A |
| Atomizer Head | ProC-BF series head/CUBIS BF series head |
| Color | Silver, Black, Red, Blue, Green |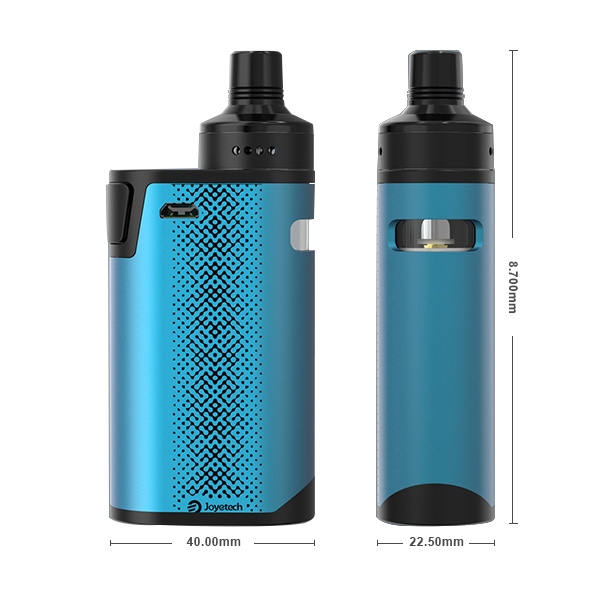 Package Included
§ 1 x CuBox AIO
§ 2 x ProC-BF (0.6ohm) head
§ 1 x QC USB cable
§ 1 x User manual
§ 1 x Warranty card
§ 1 x Warning card
§ Spare parts