IJoy Elite PS2170 100W Kit With Captain Mini Subohm Tank
IJoy Elite PS2170 100W Kit Captain Mini Subohm Tank
Product Information
IJOY ELITE PS2170 KIT and IJoy X3 324W Kit are brand-new showpieces from the Ijoy line. IJOY ELITE PS2170 KIT introduces a 20700 or 21700 or 18650 battery platform with 100W of maximum output power as well as a Captain subohm tank. The IJOY ELITE PS2170 KIT also features a 0.96-inch OLED display that presents much useful information to vapers. The personalized fire button and up/down button is directly positioned above and under the OLED screen respectively, allowing vapers to operate the IJOY ELITE PS2170 KIT easily and conveniently under the NI/TI/SS temperature control and TCR function. The mod of IJOY ELITE PS2170 KIT is also furnished with a unique groove chassis which can be used to reduce heat transmission. Included in IJOY ELITE PS2170 KIT is Captain sub-ohm tank, it is a stunning and mini tank after CAPTAIN MINI SUBOHM TANK, featuring 3.2ml e-juice capacity, sliding top fill and Delrin Widebore Drip Tip. The tank supports CA-M2 Coil 0.3ohm Head (40W-80W) and CA-M1 Coil 0.3ohm Head (30-60W). IJOY ELITE PS2170 KIT is a top-of-the-line starter kit in the market.
Quick Links: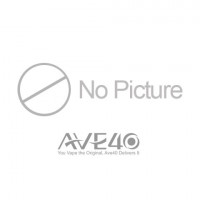 Features
§ 100W maximum output
§ Sliding top fill
§ Thread-Less Coil Head Design
§ Delrin wide- Reviews 1
18+ / 21 +
Are you of legal age at your area to purchase vaping products?
© 2013-2020 Shenzhen AVE40 E-Commerce Co., Ltd. All Rights Reserved.