IJOY Captain PD270 234W TC Kit with Captain S Subohm Tank 4ml
IJOY Captain PD270 234W TC Kit Captain S Subohm Tank 4ml
Product Information
The chimney-shaped IJOY Captain PD270 kit will surely stir up a new enthusiasm and attract huge crowds once it is launched. IJOY Captain PD270 kit is also still preferred by many vapers for its unique and appealing design. It is a good news for travelers as they can go anywhere with this little device and enjoy a pleasure and exquisite vaping experience. With respect to its color, there are 3 body colors and 18 different skins for you to choose based on your personal style.
It is noted that this IJOY Captain PD270 box mod firstly holds dual 20700 batteries and compatible with 18650 batteries, which provides slightly better and performance than other similar products. That is to say, you can charge your device via upgrade USB ports or install two batteries when the small device runs out of power. This IJOY Captain PD270 mod is equipped with clear and bright display screen, and it is readable in the sunlight and shows some useful information to users for like wattage, temperature control. Users also can keep track of all these data to prevent some potential risks according to the kit's status quos. IJOY Captain PD270 mod focuses on unique custom user mode, so some intelligent device is armed with this mod (cool GUL) to meet many people's requirements. The cool GUL falls into several parts, including power mode, standby time mod, TCRM /TCRM2 set, NI/TI/SS/M1/M2/Exit and reset the puff counter. All these stunning functions will maximize the comfort of the experience. It still supports max 234W and resistance range of 0.05~3.0 ohm. It also has a gold-plated 510 connector that can blends seamlessly into the tank.
IJOY Captain PD270 atomizer is divided into a few parts, such as delrin drip tip, top cap, pyrex tube, coil head and chamber. You can choose one color among 10 finished colors. As for the drip tip or mouthpiece, it is wide so that it can deliver a massive clouds of vaping. It utilizes the sliding top fill system to avoid oil leakage like Eleaf iCare 2 Starter Atomizer, and you can fill the e-liquid into the tank with ease. It is stressed that IJOY Captain PD270 kit has a large and groove chassis so that it can house a large battery and reduce heat transfer to deliver smoothest airflow and the most pleasure taste. The tank is paired with a pyrelx tube which can resist the heat. Inside the tank section, there is a cute and blizzard chamber. This e-cigarette tank can accommodate up 4ml of e-juice so that you can vape all day. With a no thread coil, the tank can be easily detached. Additionally, the coil has a sole C2 and C3 system that is suitable for high VG e- juice.
Quick link: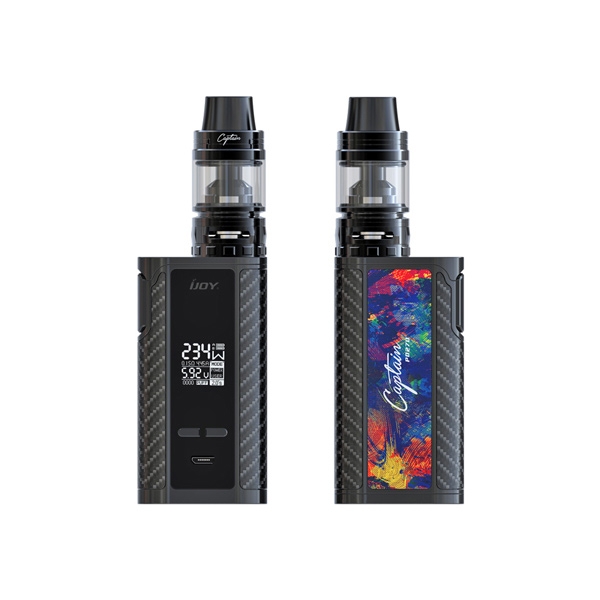 Features
§ Delrin Widebore Drip Tip
§ Unique Groove Chassis - Reduce Heat Transmission
§ The smoothest airflow and the best flavor
§ Gold-Plated 510 Connection
§ 18650 battery compatible
§ First Dual 20700 Battery Box Mod (include battery)
§ Unique Custom User Mode
§ 234W Max Output
§ Compact and Portable Size
§ Bright and big size screen
§ No overhang with 30mm tanks
§ 3 Body Colors, 18 different skins to choose from
§ 18650 battery fit with adapter
§ Updated Firmware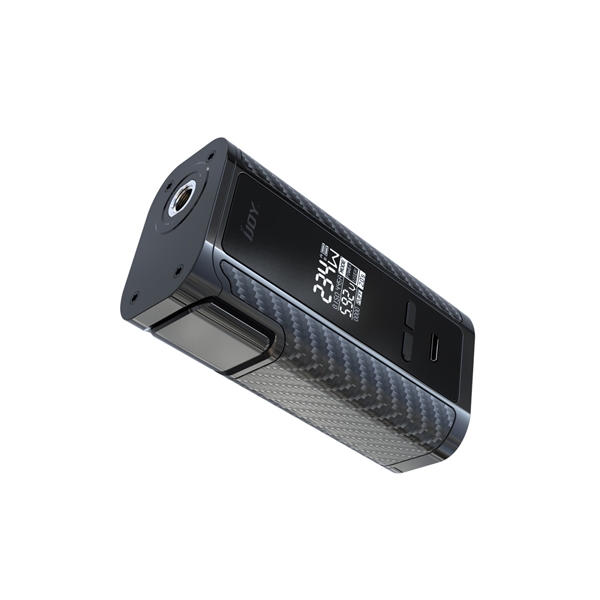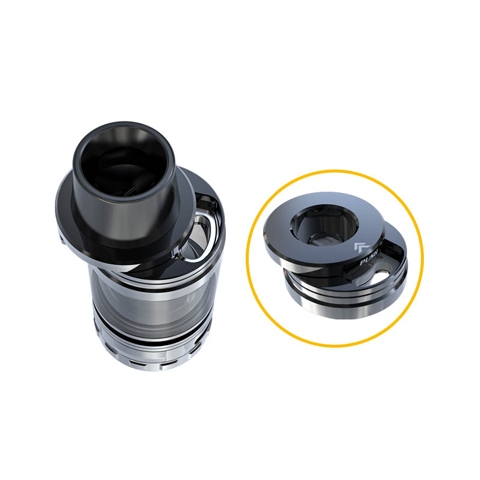 Parameters
| | |
| --- | --- |
| | |
| Brand | IJOY |
| Size | 89mm×48mm×32mm |
| Max Wattage | 234W |
| Resistance Range | |
| Battery Capacity | 20700 ×2 (18650 battery adapter included) |
| | Black, Gun metal, Rainbow, Red, Blue, Yellow |
| | |
| IJOY Captain S Subohm Tank | |
| Brand | IJOY |
| Diameter | 25mm |
| Height | 59.4mm |
| Capacity | 4ml |
| Color | Stainless Steel, Black, GunMetal, Rainbow, Red, Yellow, Blue |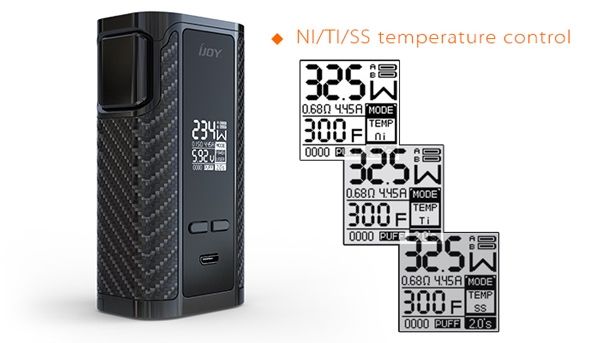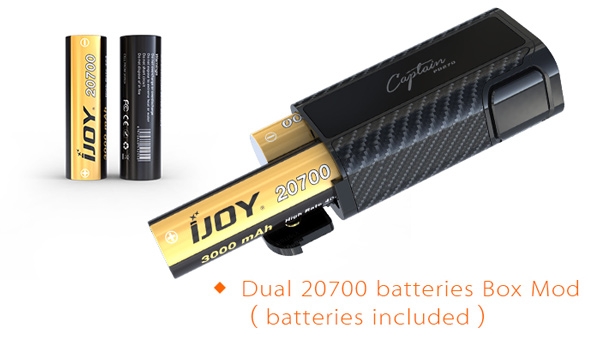 Package Included
§ 1 x IJOY Captain PD270 Box Mod
§ 2 x 20700 Battery
§ 1 x IJOY Captain S Subohm Tank
§ 1 x CA2 Coil 0.3ohm (60-80W Pre-installed)
§ 1 x CA3 Coil 0.2ohm (60-100W)
§ 1 x 18650 Adapter
§ 1 x 510 Drip Tip Adapter
§ 1 x USB Cable
§ 1 x Manual
§ 1 x Warranty Card