IJOY 21700 3750mAh Battery 2pcs
IJOY 21700 Battery 2pcs
Product Information
IJOY 21700 BATTERY is another new product after IJOY 20700, and it measures 21.4mm (Diameter) x 70.2mm (Length) that is fit for IJOY CAPO KIT.
With adopting black and gold, IJOY 21700 BATTERY features 40A in the max continuous discharging current, 4.23V max charge voltage as well as 3750mAh typical capacity and 3700mAh min capacity, along with a long service life.
In addition, IJOY 21700 BATTERY is also equipped with some silicone case (not included), including blue, yellow, green and black, to protect this battery. IJOY 21700 BATTERY can be as low as -20℃, and also reach up to 60℃.
Additionally, some important things you must know before using this battery, such as never carry a bare cell in your pocket with keys, change or any other metal objects or never put this battery together with metal objects to avoid short circuit, etc.
Quick Links: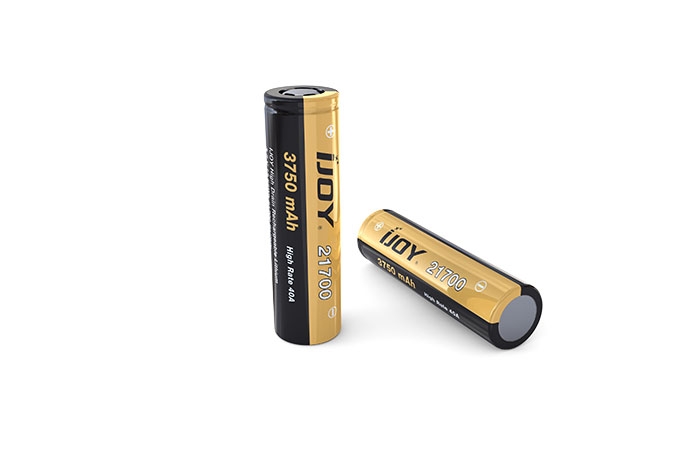 Features
§ High discharge rate
§ 3750 mAh rated capacity
§ 40A continuous discharge maximum
Parameters
| | |
| --- | --- |
| Brand | IJOY |
| Size | 21700 |
| Battery Type | Li-Ni (High Drain) |
| Typical Capacity | 3750mAh |
| Min Capacity | 3700mAh |
| Nominal Voltage | 3.7V |
| Peak Voltage | 4.2V |
| Cut-off Voltage | 2.5V |
| Dimensions | 21.4mm (Diameter) x 70.2mm (Length) |
| Rechargeable | Yes |
| Max Continuous Discharging Current | 40A |
| Max Charge Voltage | 4.23V |
| Style | Flat Top |
| Color | Black and Gold |
| Rated Capacity | 3750mAh |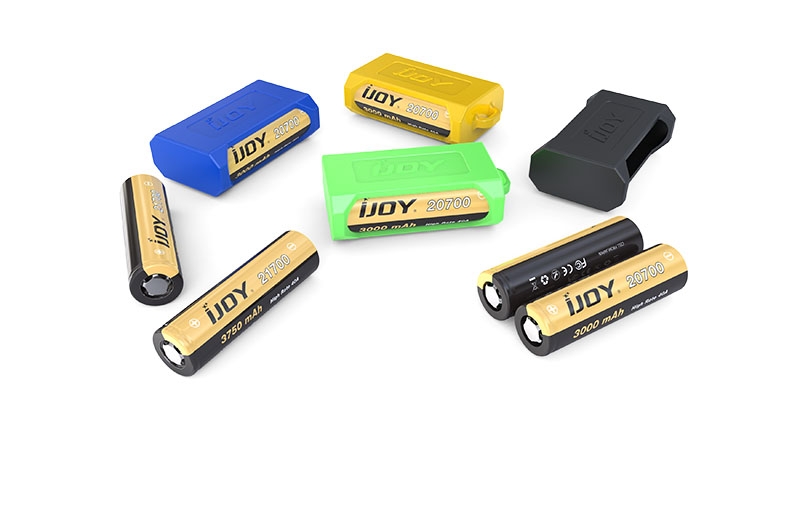 Package Included
§ 2 x IJOY 21700 Battery