GeekVape Blitzen RTA 2ml/5ml
GeekVape Blitzen RTA 2ml/5ml
Product InformationGeek
The Blitzen, as a 24mm RTA, is designed to deliver massive vapor productions and to meet needs and preferences of each cloud chaser. The Blitzen produced by Geekvape features smooth and large side airflow slots for amazing vapor productions and 18mm postless build deck for easily building single and dual coils. The Geekvape Blitzen measures 24mm by 36mm, yet it can accommodate 5ml e-juice thanks to its spare bulb shape glass tube. This small device is furnished with several mouthpieces including 510 drip tip, 810 drip tip, and you can choose one of them to meet your needs. At the bottom of the Blitzen, there is a positive pin for maximum conductivity. The RTA can make you have a smooth vaping experience when pairing it with Sigelei SNOWWOLF Xfeng Mod. The Geekvape Blitzen comes in five colors, such as Gun Metal, Blue Black, Stainless Steel, Rainbow. This RTA stands out among other similar products because of these amazing features and design.
Quick link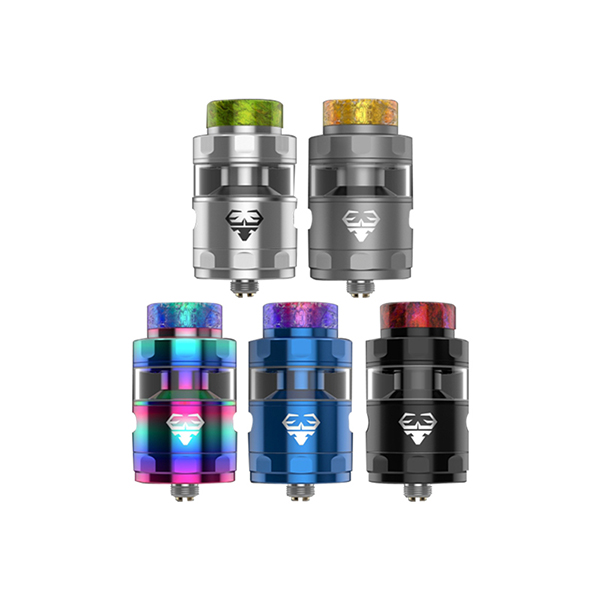 Features
§ Smooth side airflow blows directly to the coils to provide full flavor.
§ Large airflow comes from the side directly in a shortest path to provide maximum vapor production.
§ Build deck is built into the base for convenient access.
§ 18mm postless build deck allows easy coil building and supports both single and dual coil build.
§ Bubble glass included to provide 5ml juice capacity expansion.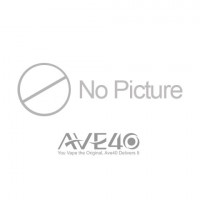 Parameters
| | |
| --- | --- |
| Brand | GeekVape |
| Size | |
| Capacity | 2ml/5ml |
| Color | Blue / Black / Rainbow / SS / Gun Metal |
| Thread | 510Thread |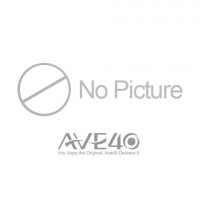 Package Included
Standard Edition
n 1x Blitzen RTA (2ml)
n 1x 2ml spare glass tube
n 1x 5ml spare bubble glass tube
n 1x Chimney extender
n 1x Chimney key
n 1x 510 drip tip
n 1x 510 drip tip adaptor
n 1x 810 drip tip
n 1x Allen key
n 1x Spare parts pack
n 1x Manual
TPD Edition
n 1x Blitzen RTA (5ml bubble tube with Silicone plug)
n 1x 2ml spare glass tube
n 1x Chimney key
n 1x 510 drip tip
n 1x 510 drip tip adaptor
n 1x 810 drip tip
n 1x Allen key
n 1x Spare parts pack
n 1x Manual