Digiflavor Siren 2 GTA MTL Atomizer - 2ml
Digiflavor Siren 2 GTA MTL Atomizer - 2ml
Product Information
Digiflavor introduces a new product -Siren 2 GTA MTL Atomizer, and it features MTL to offer cig-like experience. It measures 22mm in diameter x 41.5mm in height and has a drip tip height of 20mm. The tank can hold 2ml e-cig liquid with a top fill system as well.
It is fit for many mods, such as Limitless LMC 200W Box Mod New Color and Asvape Michael VO200 TC Box Mod Devil Night Edition. Siren 2 GTA MTL Atomizer has two different drip tips (derlin and SS510) to meet personal style and preferences. Siren 2 GTA MTL Atomizer features a chamber that is closely connected with the drip tip to deliver a purer and more pleasant flavor.
Additionally, Siren 2 GTA MTL Atomizer has 9 air flow adjustment options, allowing users to have personalized vaping experience. It has no annoying whistling sound and turbulent airflow. Its building deck has been upgraded, which is suitable for larger coils and makes the building easily. It has four colors, including blue, black, gun metal, stainless steel, and it has an easy cotton installation. All these updated functions must bring you a special and different experience.
Quick links:
Limitless LMC 200W Box Mod New Color
Asvape Michael VO200 TC Box Mod Devil Night Edition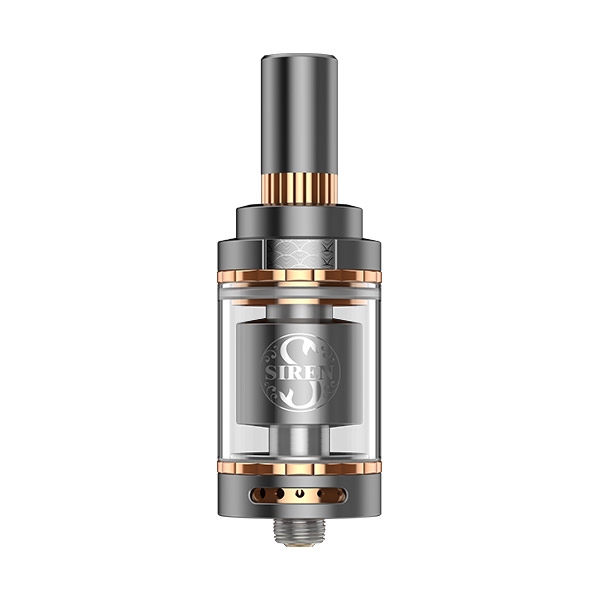 Features
§ Chamber closer to drip tip provides intense flavor
§ 9 airflow adjustment options for the perfect restriction
§ Upgraded build deck compatible with larger coils and makes building easier
§ Both derlin and SS 510 drip tips included to match personal preference
§ Easy to wick
Major improvements compared with the V1:
§ A smaller airflow slot added to offer accurate MTL vaping
§ Build deck upgraded to have wide range of coil compatibility
§ Two different 510 drip tips added
§ Whistling sound eliminated
§ Turbulent airflow eliminated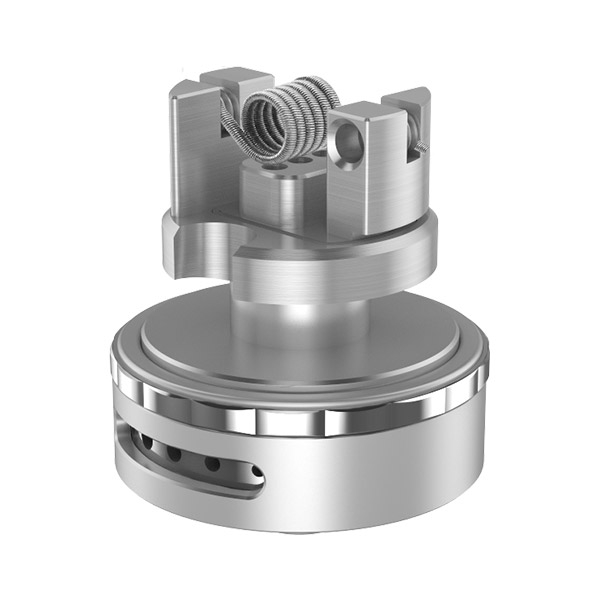 Parameters
| | |
| --- | --- |
| Brand | Digiflavor |
| Capacity | 2.0ml |
| Drip Tip Height | 20.0mm |
| Height | 41.5mm |
| Diameter | 22mm |
| Drip Material | Stainless Steel, Derlin |
| Color | Blue, Stainless Steel, Gun Metal, Black |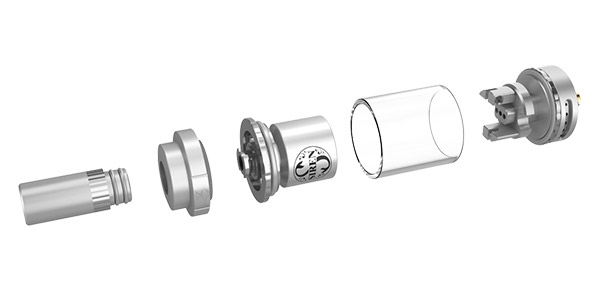 Package Included
§ 1 x Siren 2 GTA
§ 1 x Glass tube
§ 1 x 510 Derlin drip tip
§ 1 x Allen key
§ 1 x Spare parts ploybag
§ 1 x User manual