Product Information
The most notable thing about the CoilART DPRO RDA is its bargain-basement price, one of the lowest we've seen recently for a 24mm diameter RDA that runs with this high specification.
For prices around $38.99, you get an excellent RDA tank with a pleasing design and solid-yet-basic features, among them the creative Postless Deck, the 24K Golden Plated coating, the Extra Bottom Feeding Pin and the innovative Adjustable Flavor Airflow, which are components of a typical above-average RDA tank.
CoilART DPRO RDA carries a spacious and efficient postless build deck design with 24mm Distance and 3ml Juice well deep. This is a decent size for sure and its works almost the same way. Coil leads are set up up top this extensive space between the terminal base and the clamp itself, secured via a Titanium screws for a wide range of coil structure configurations. The Goon Style Ultem Drip tip is high heat-resistant, 810-typed, wide bore, and made of ULTEM. The built-in U-shaped tunnel works to reduce spit back. Under the build deck is the interchangeable post pin. The CoilART DPRO RDA packs with 2 different kinds of post pins – the original 510 pin and the new BF pin. These pin screw in tight and are keeping everything together as it should.
Quick Links:
CoilART vape tanks (Mage & AZEROTH series)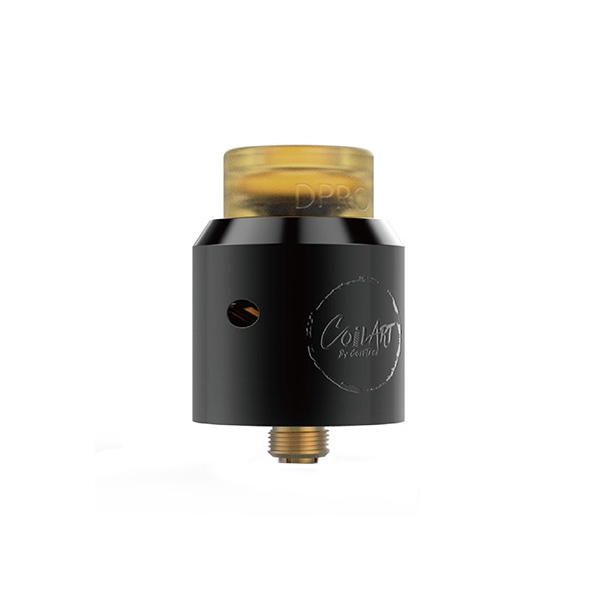 Features
§ Postless build deck
§ 24K Golden Plated
§ Extra Bottom Feeding Pin
§ Creative Adjustable Flavor Airflow
§ Goon Style Ultem Drip Tip
§ PEEK insulator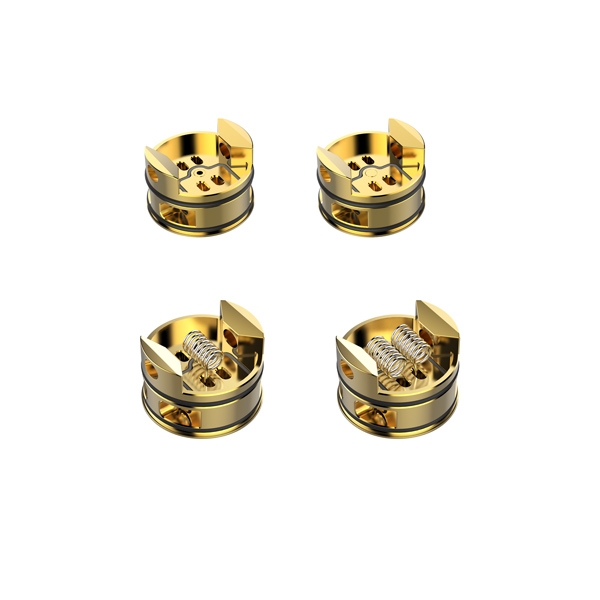 Parameters
| | |
| --- | --- |
| | CoilART |
| Diameter | 24mm |
| Height | 36mm |
| Color | Stainless Steel, Black, Ultem |
Package Included
§ 1 X DPRO RDA
§ 2 X Fused Clapton Coil(CoilART Handmade Coil)
§ 2 X Cotton
§ 1 X Accessories Bag