Hello ya'll.You guys must know this new released device---
Katana Kit
from Ijoy,That's really a great kit you really need to give it a try.Well what I want to make review here is something special.What's that?Let's check it out.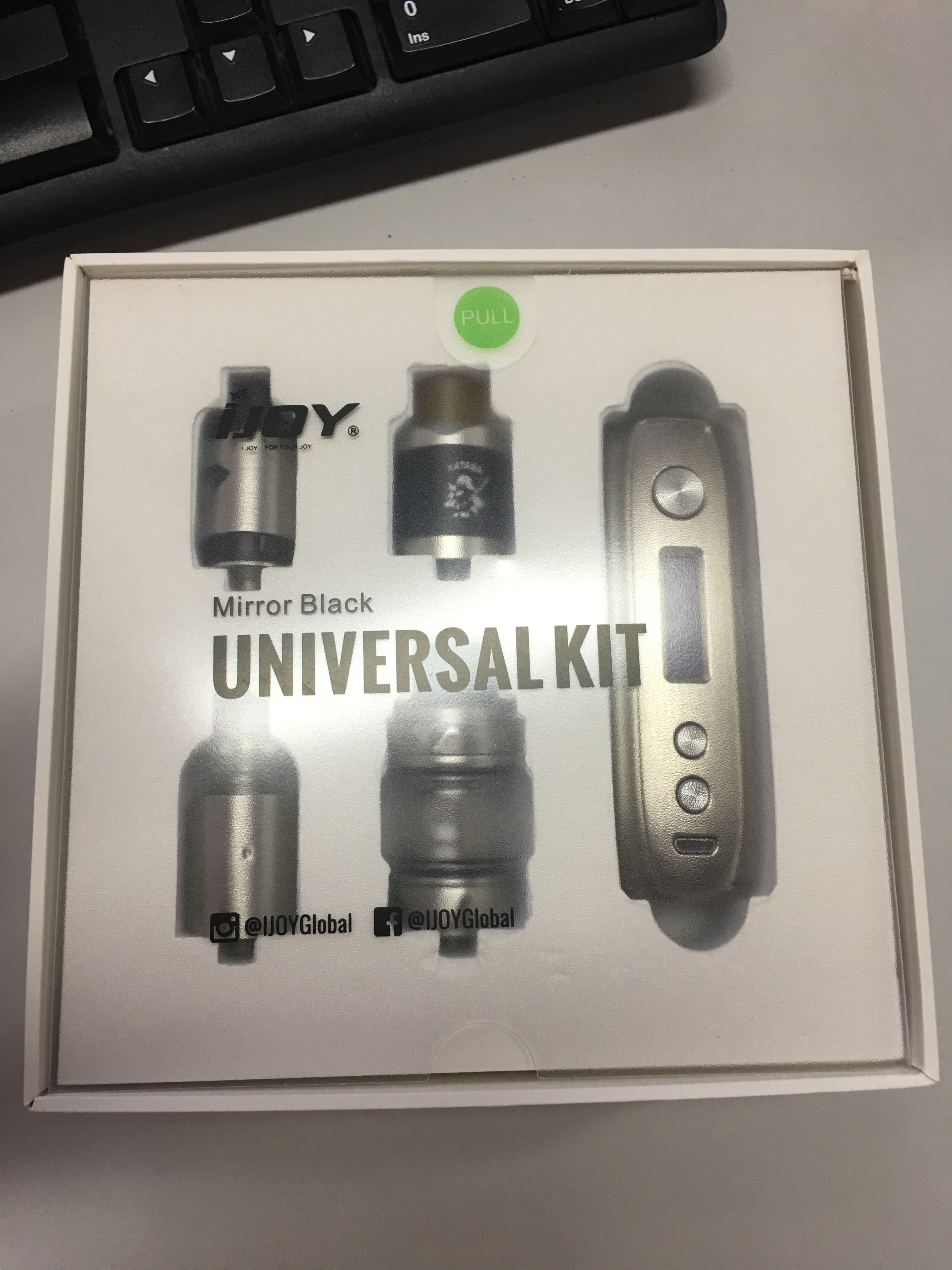 Univeral kit is its name,well I'd like to call it
katana kit
special edition.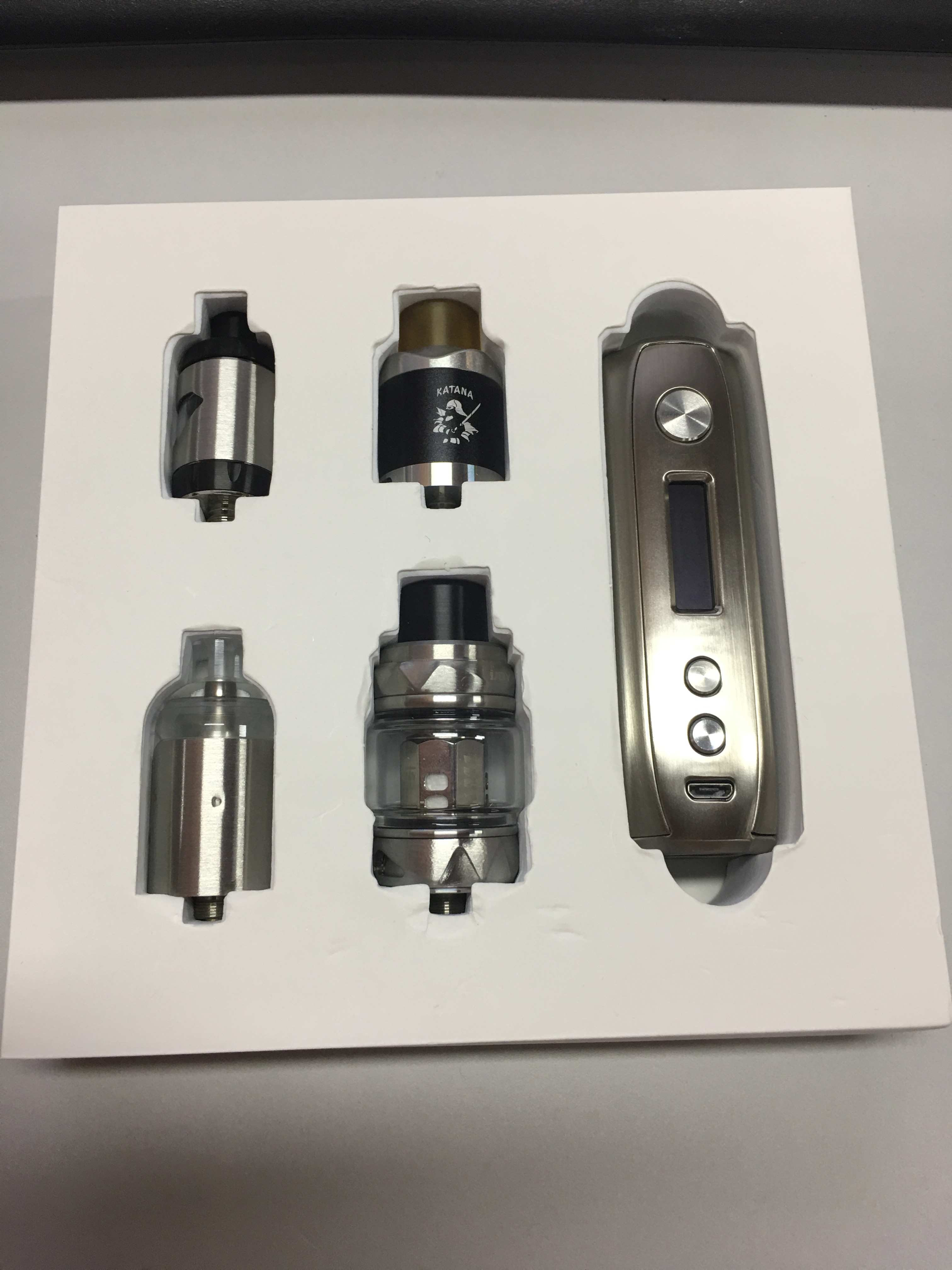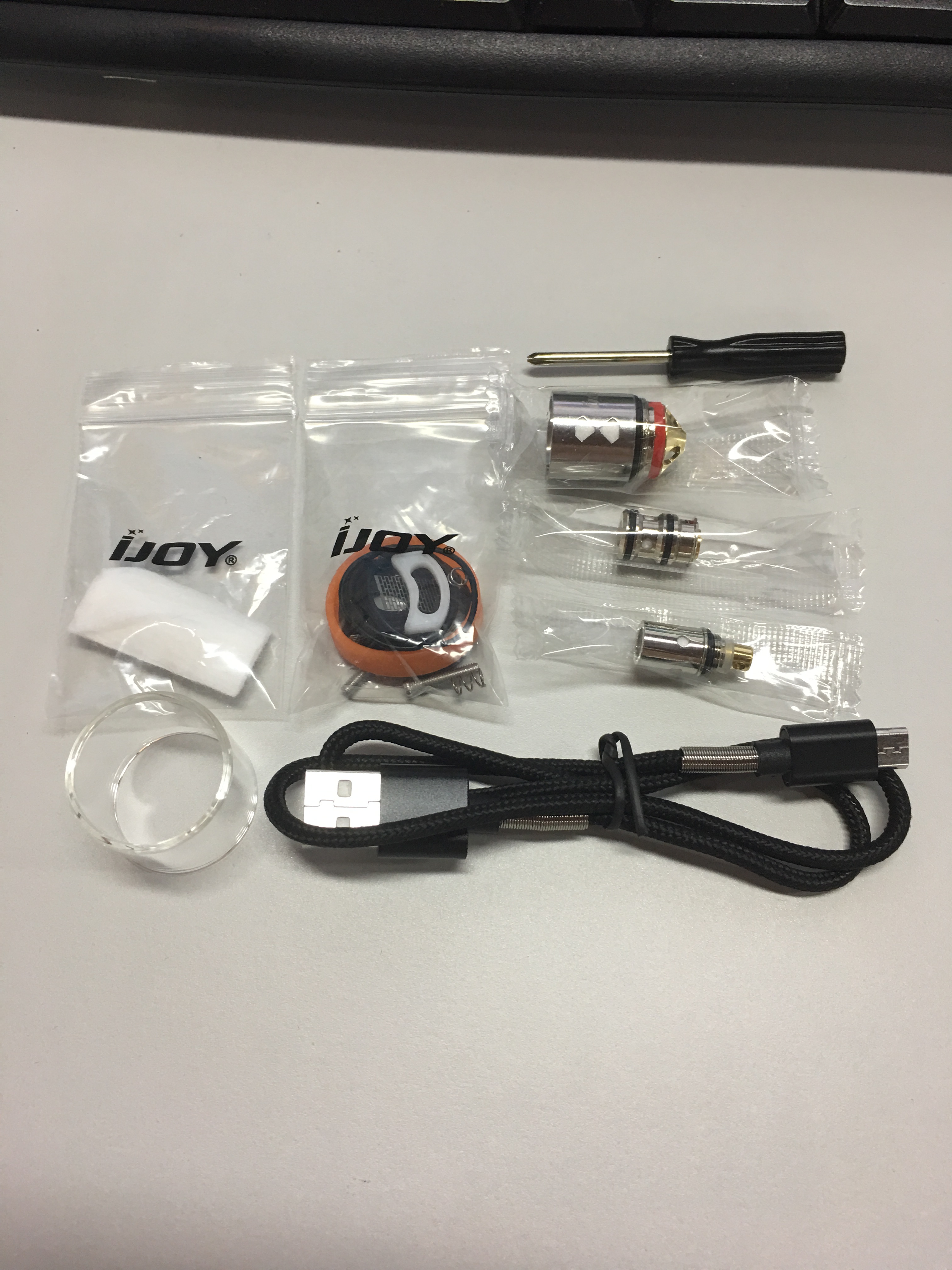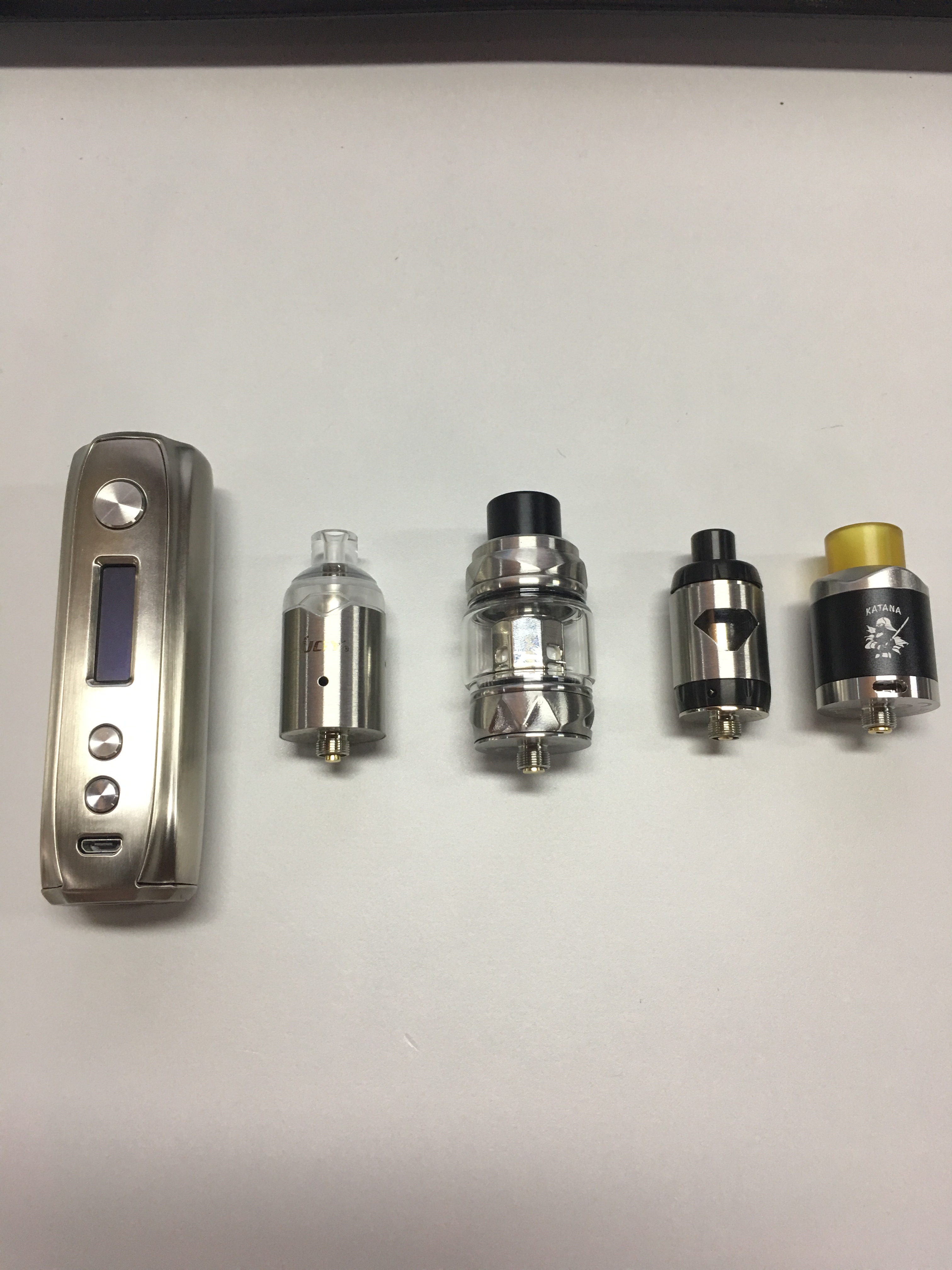 Here're the whole kit together.From left to right,the katana mod,max vpc tank,katana subohm tank,ELF tank and
katana RDA
.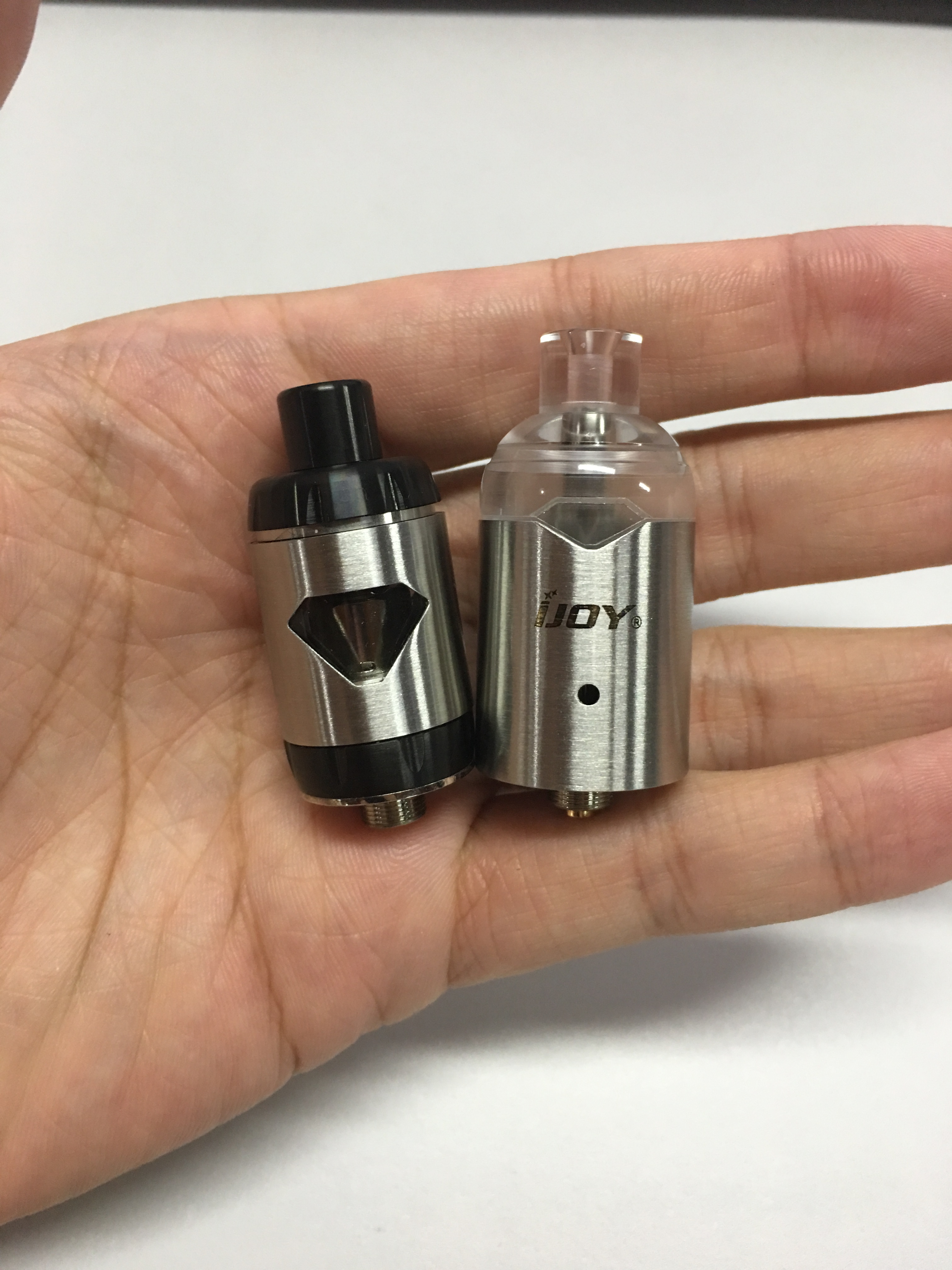 Actually the vpc and
ELF
tanks are all newly launched,but seriously it's really no more i can introsuce to you,search it on our web if you interested.Well the rest two tanks are worth a look.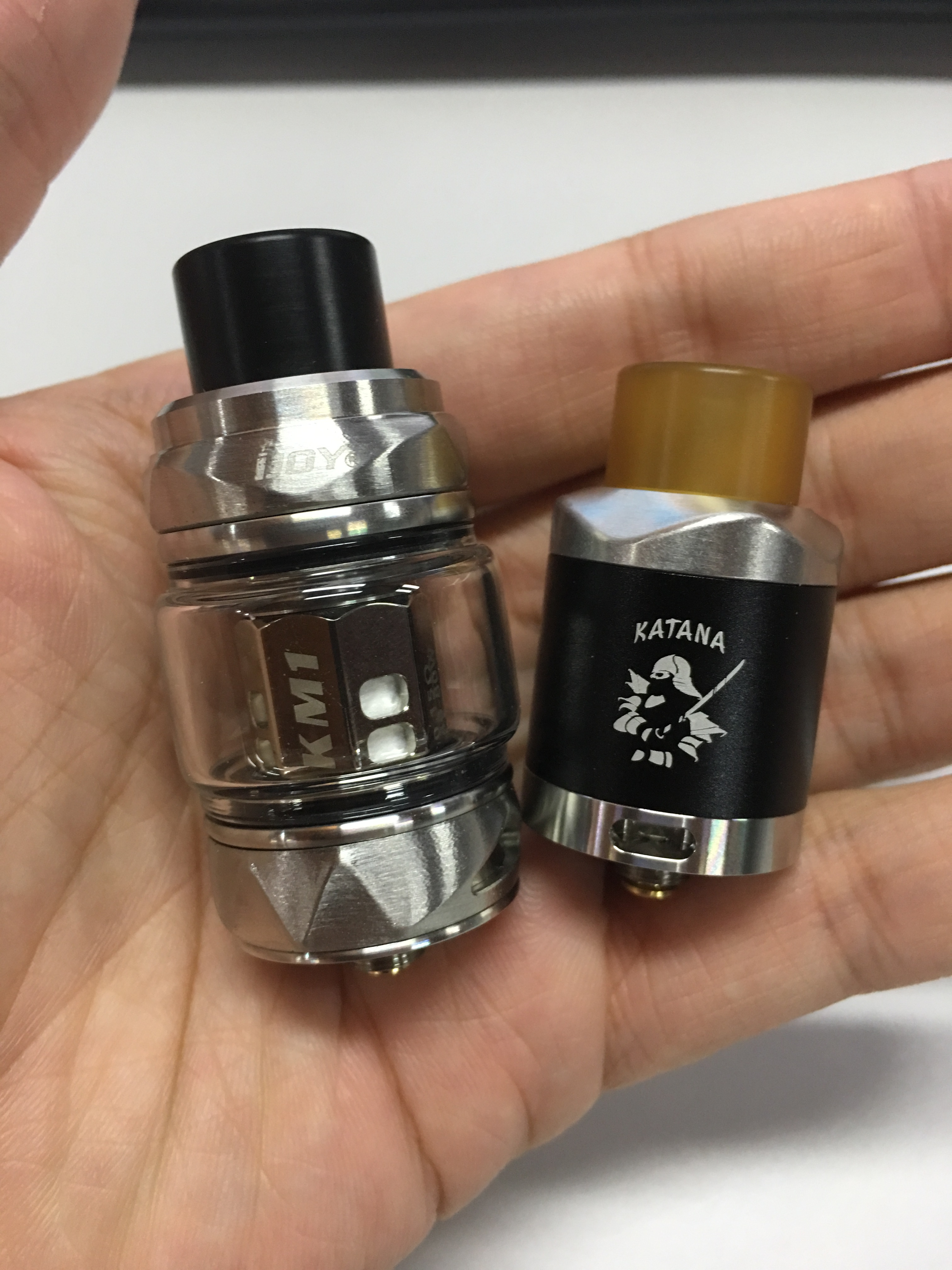 Firstly let's give the rda a quick look.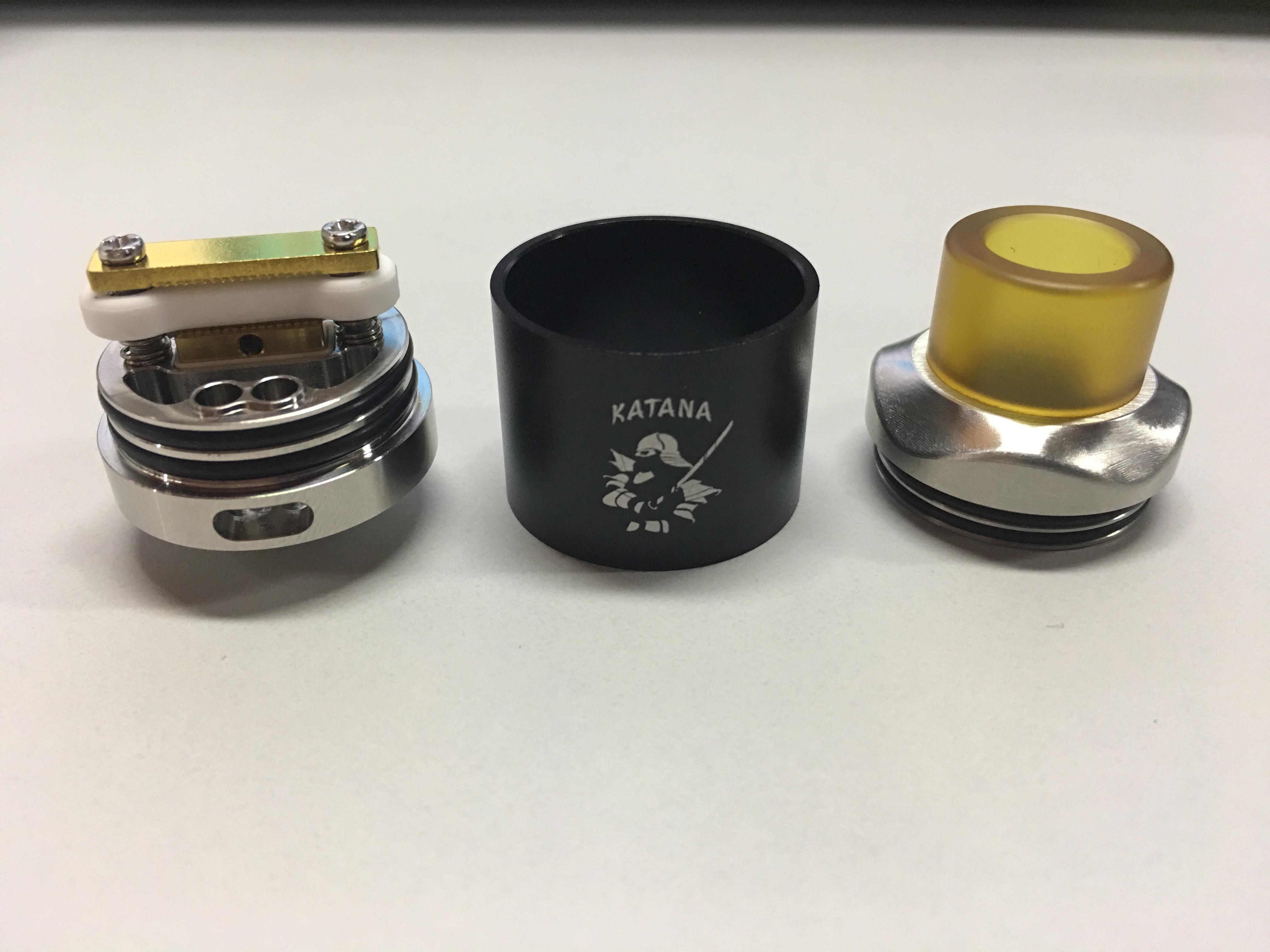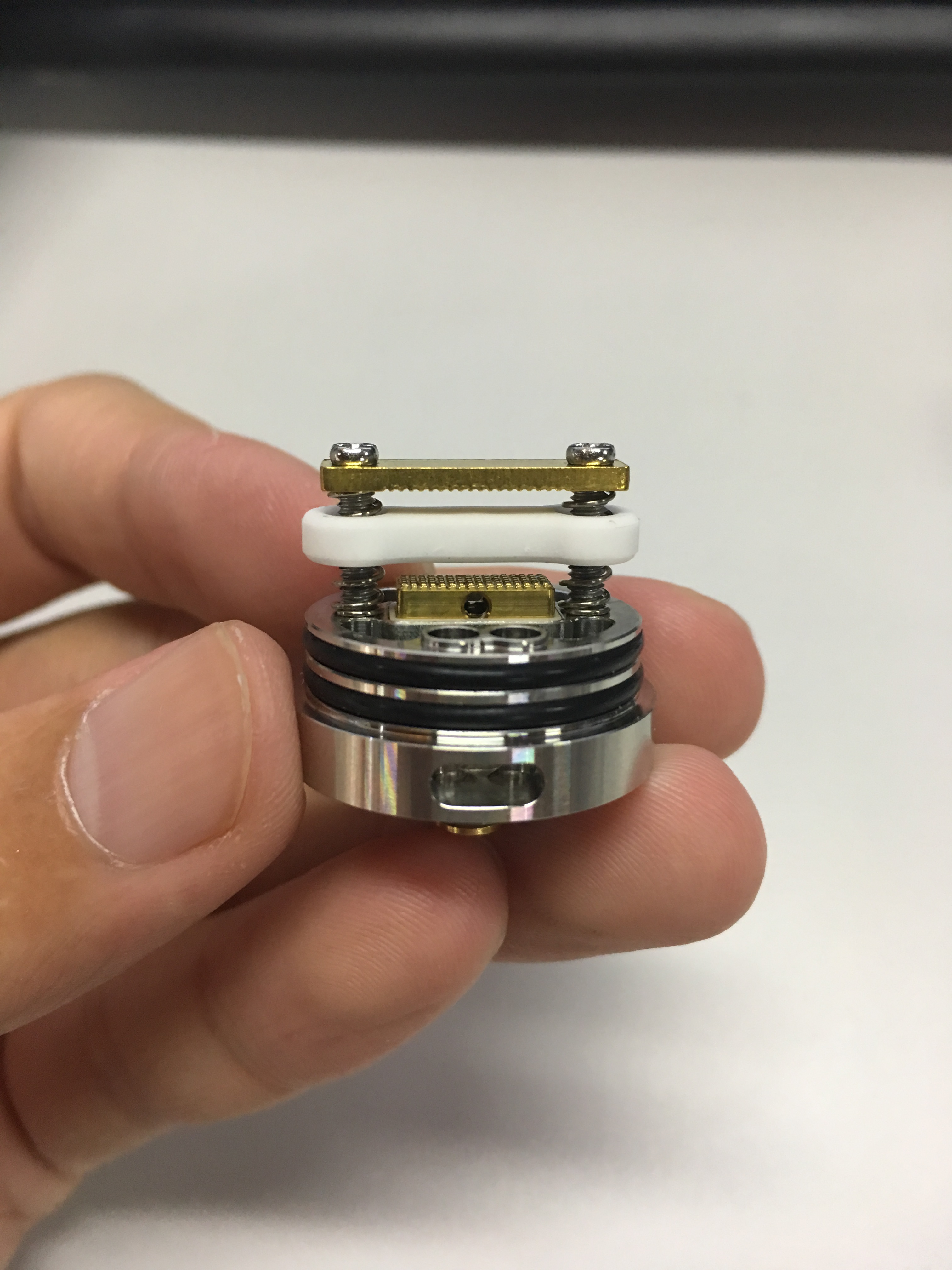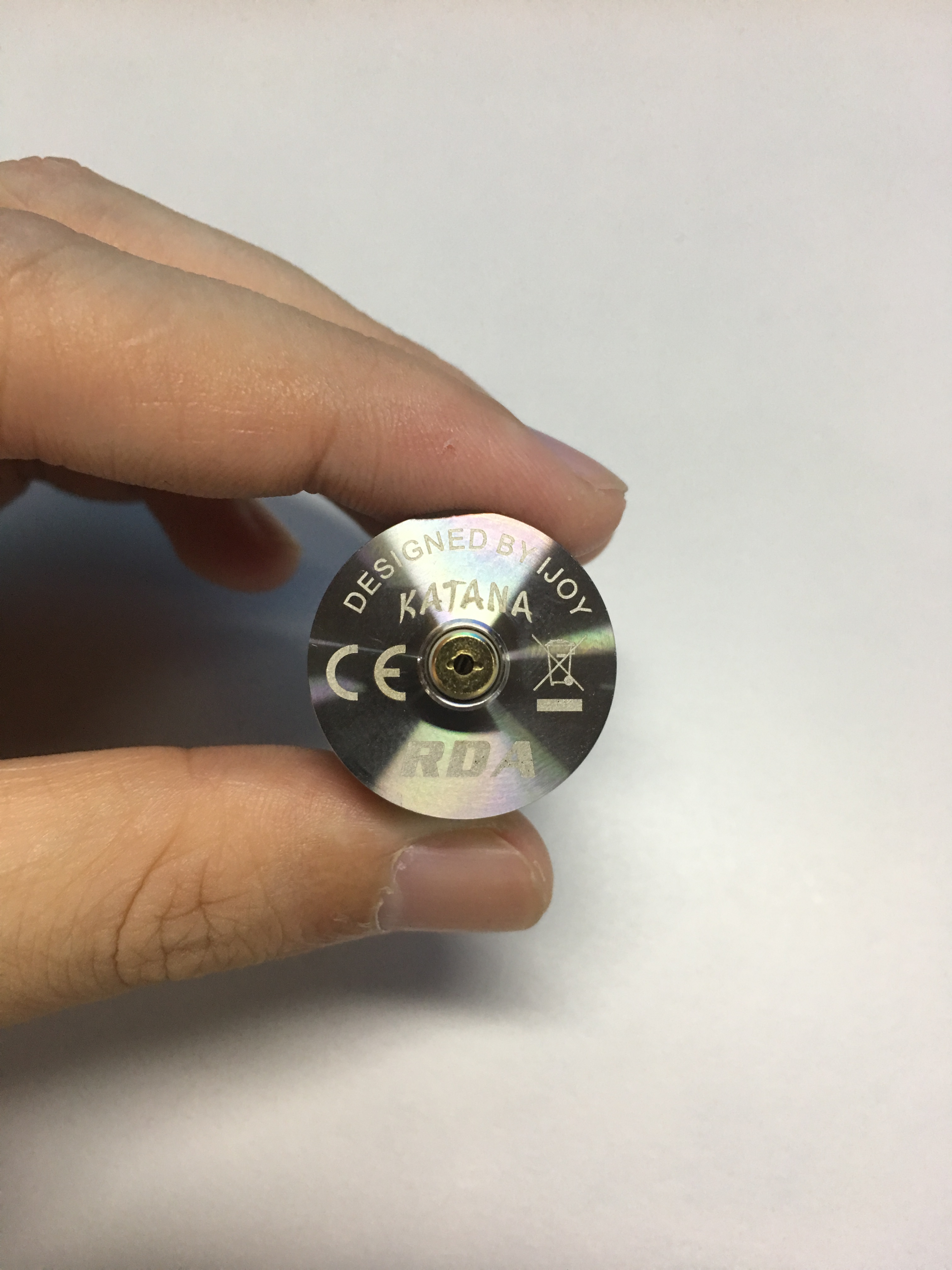 It seems like this rda is designed for squonking mod.Cause I get no squonk mod around now,i can just introduce its features here.But what surprises me is that there's springs installed in this tank,what's more,and ceramic material,to provide more stable heating. And also it won't be a bother for you to change your coils with flat clamp design.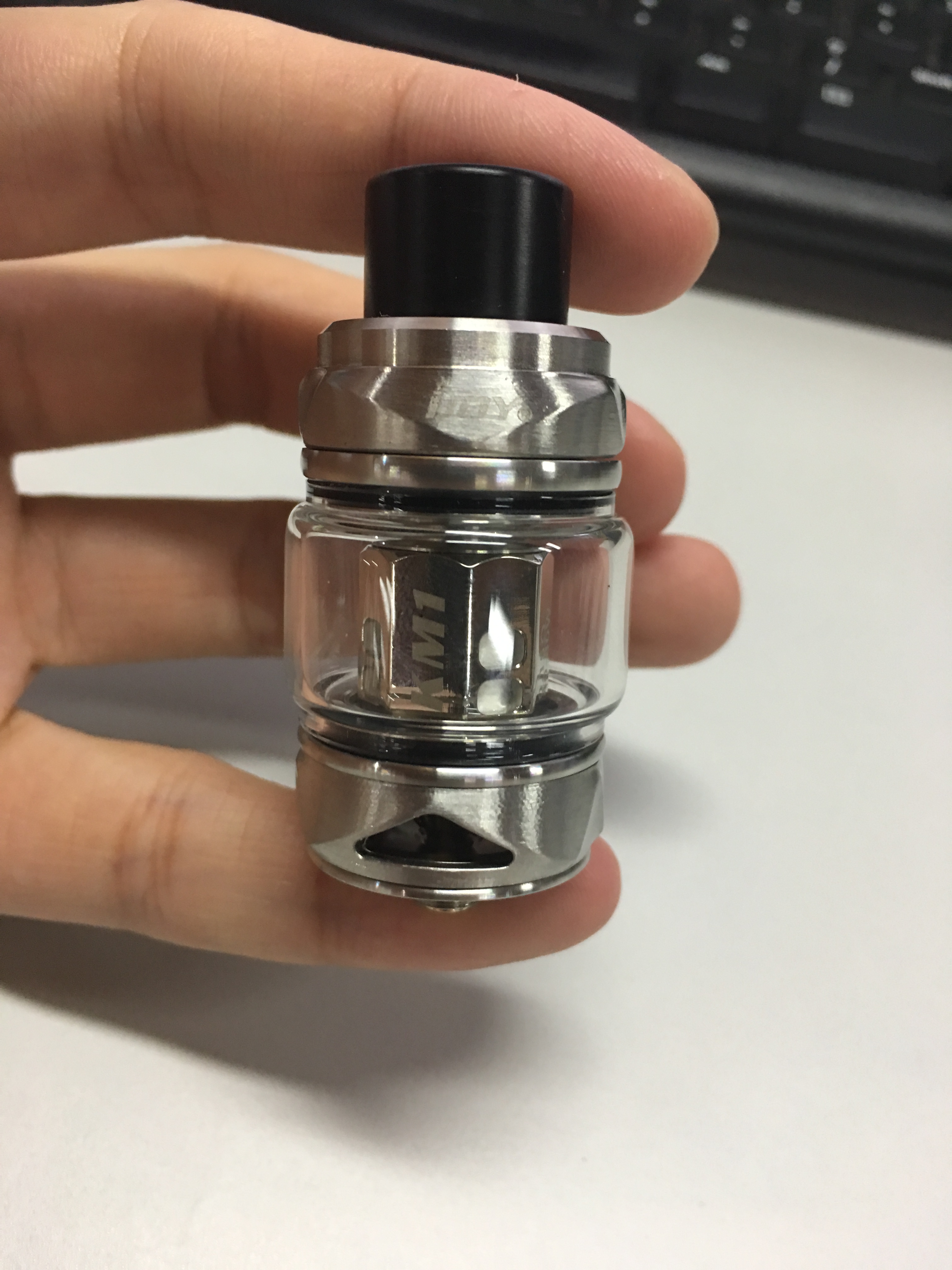 Now let's take a look at this.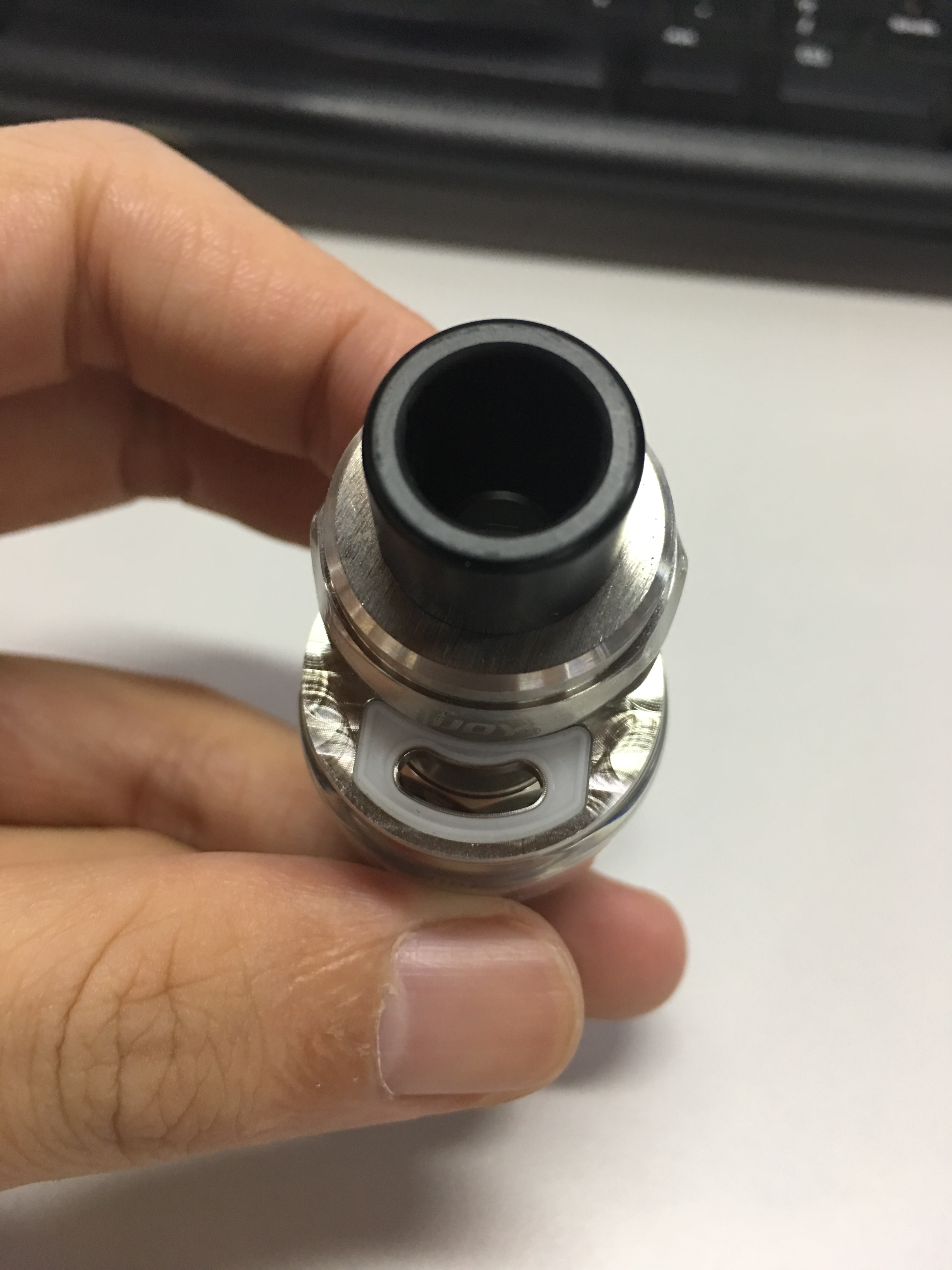 Top filling design.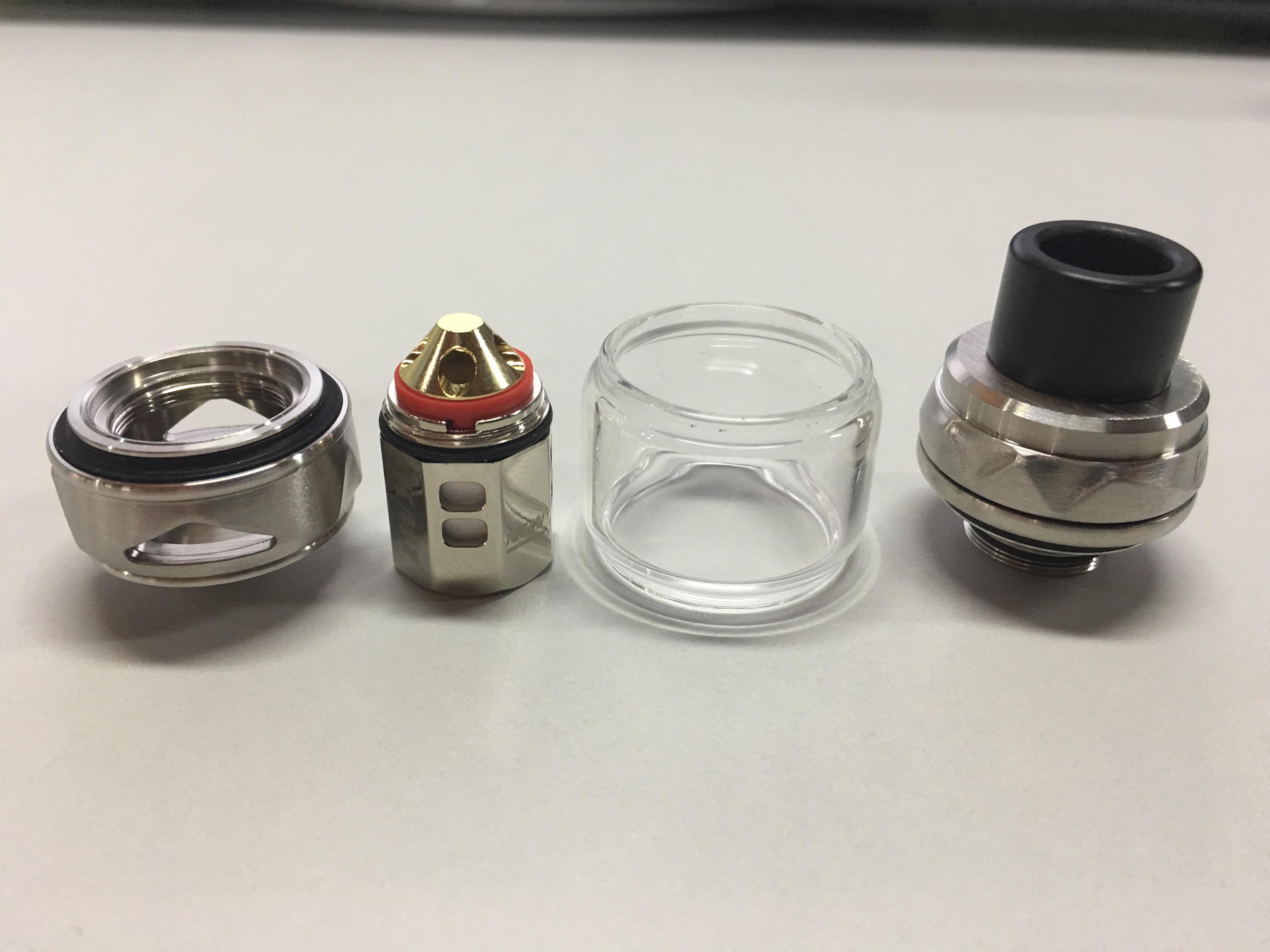 Big triangle shape airholes on the bottom,to provide more airflow when vaping.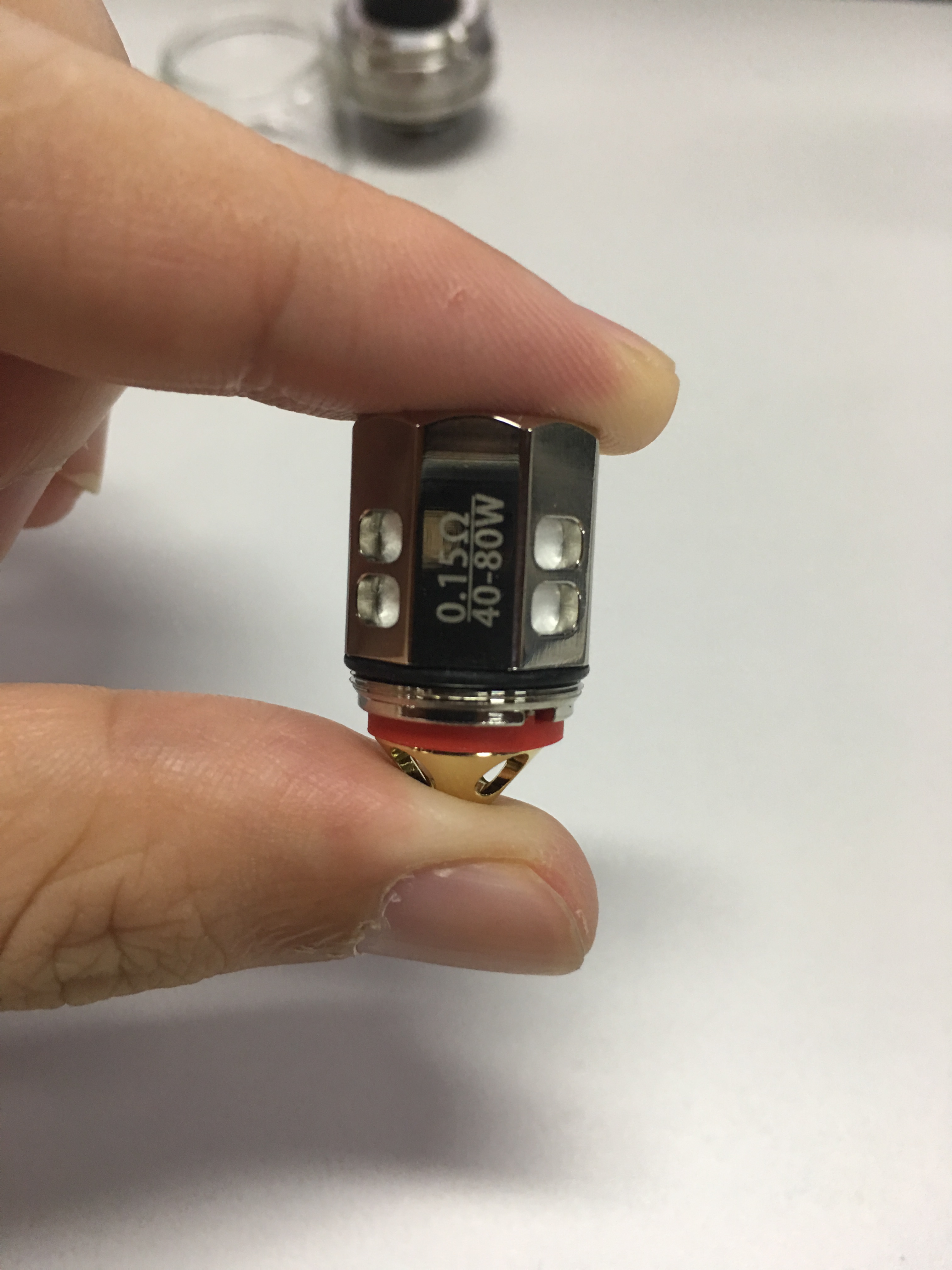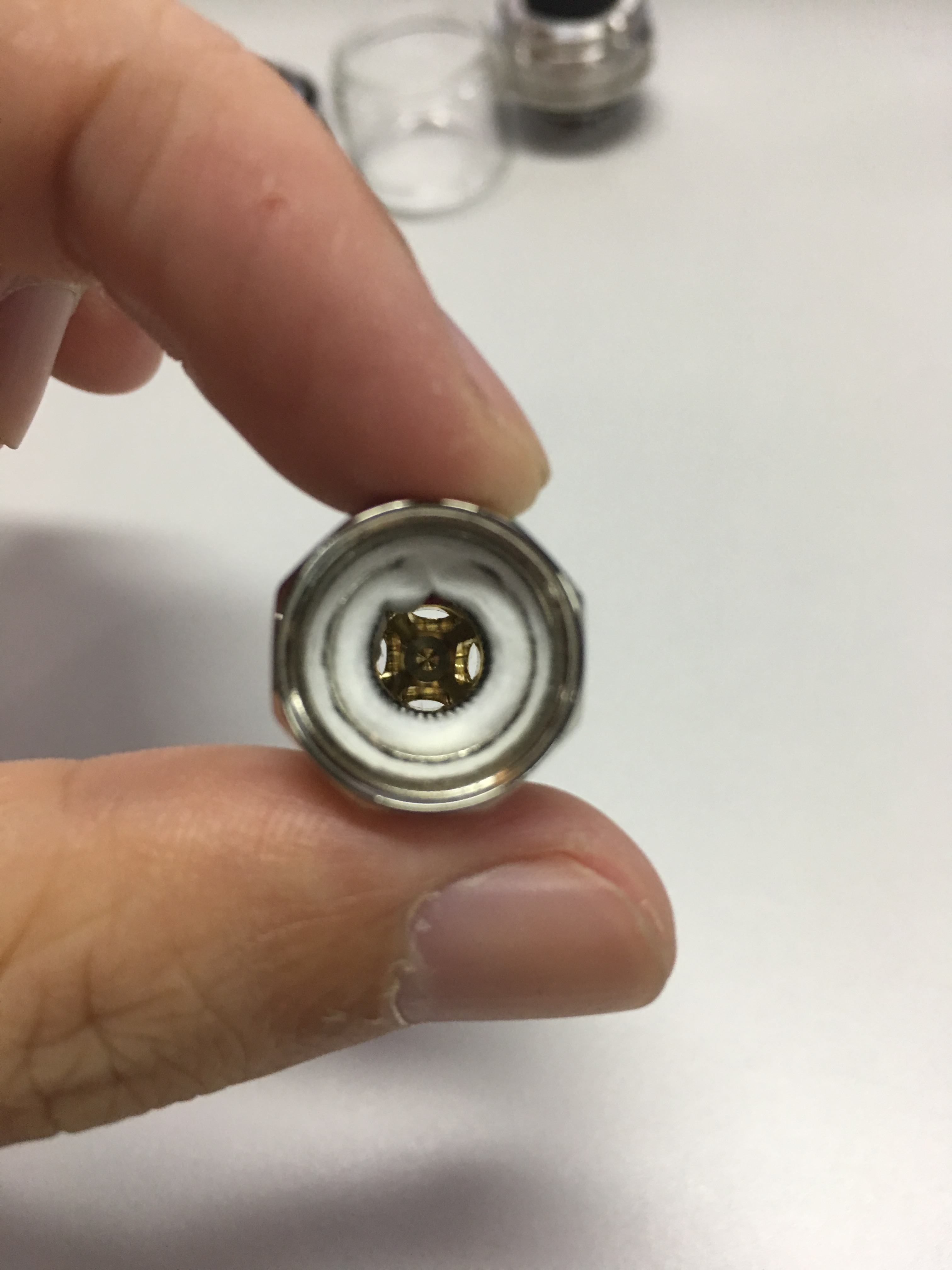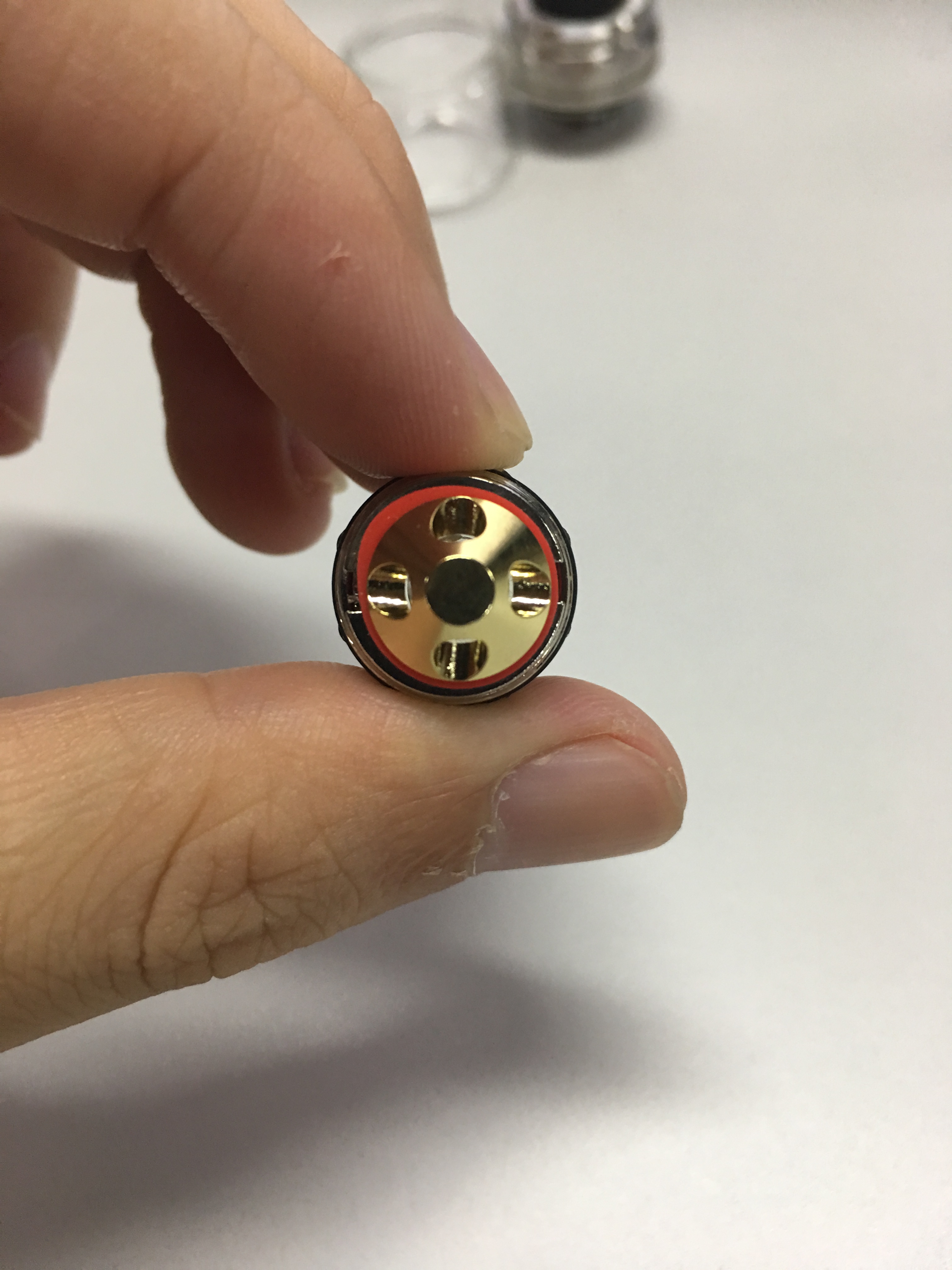 Well this bullet shape coil is the main course. As what you can see fron the pictures,Holes everywhere around the coil.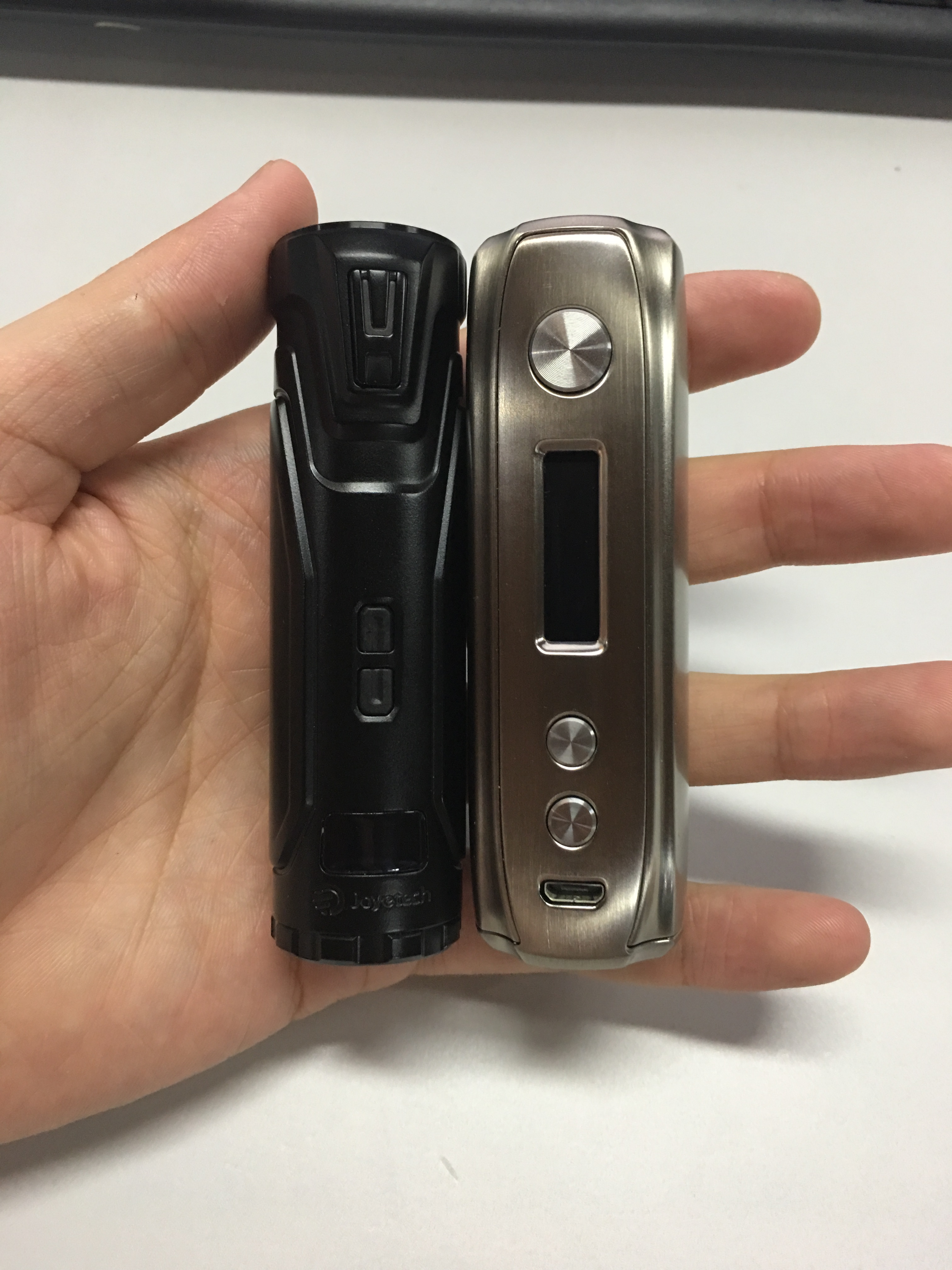 Next let's look at the mod.And I just use the
Joyetech Ultex Kit
recently by chance,So it's great to make a comparison between them,( you don't know the details about Ultex kit,you can check its review on our blog too)so you guys can clearly know the differences.
From the appearance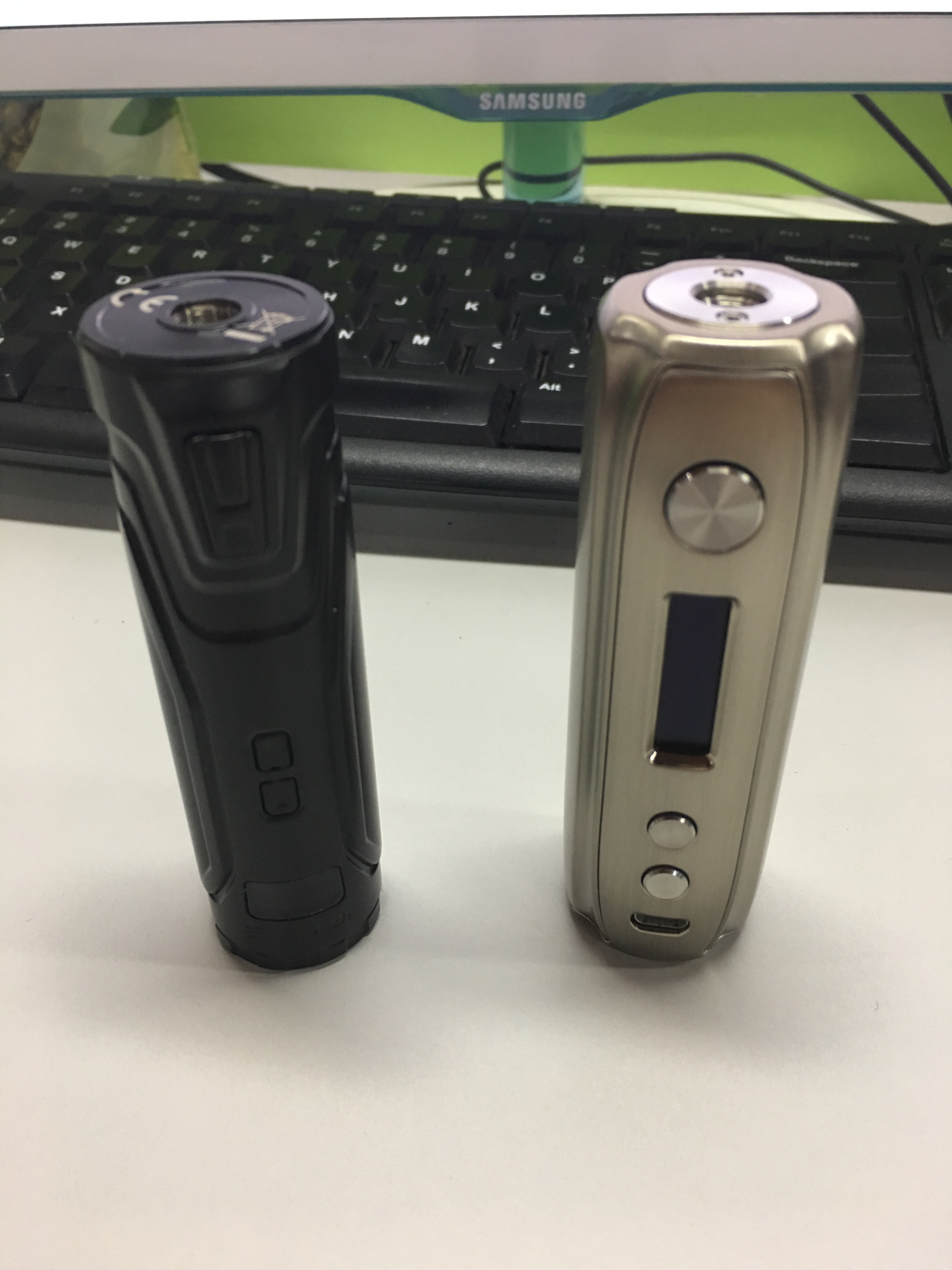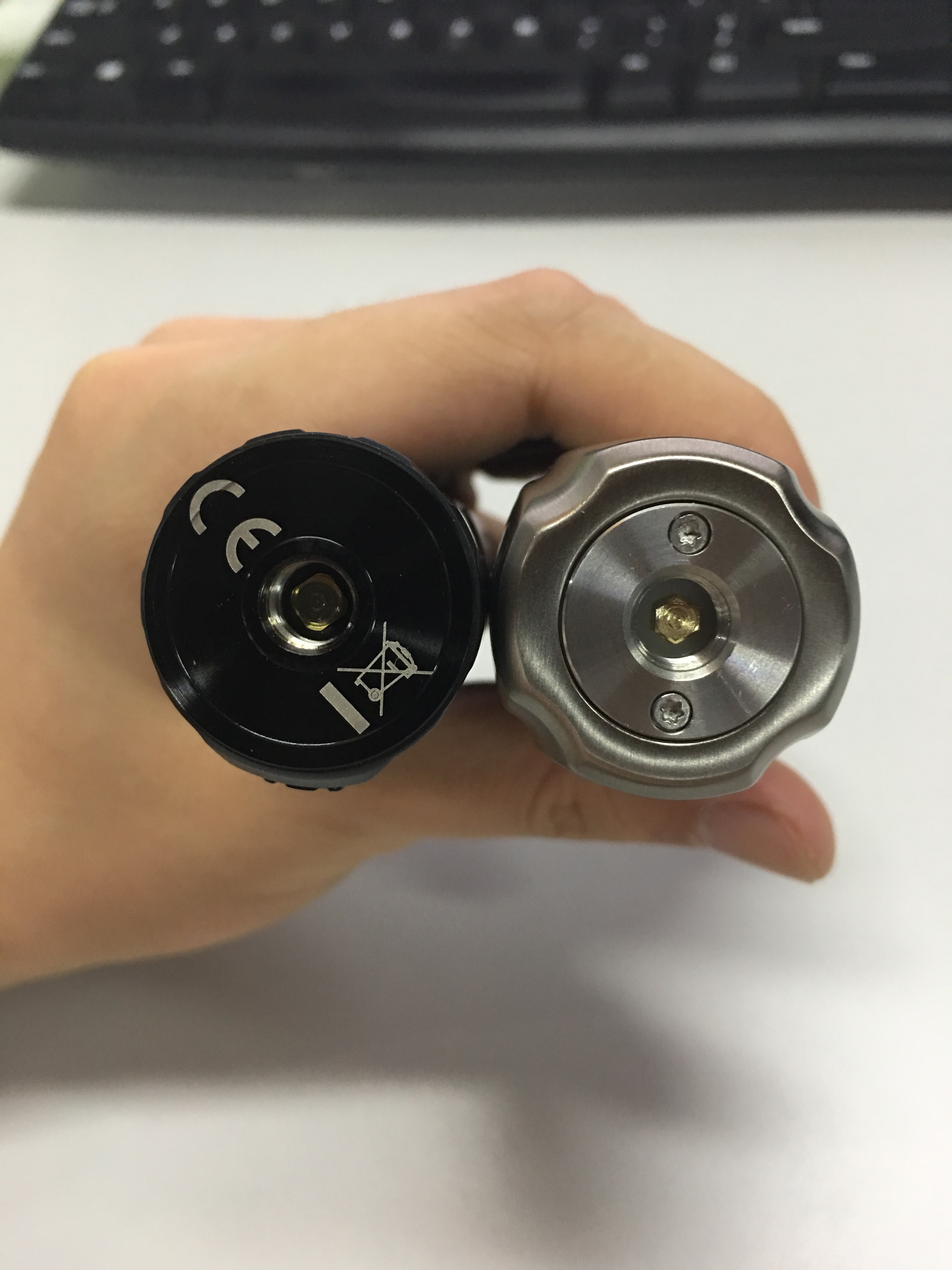 Well to each his own,you may like this one while some one dislikes.Actually there's a little difernce from the size and weight.Also both 510 thread.Personally I like the black one---
Ultex
.Well if you prefer something smooth and rounded,maybe the
kantana
will be your best choice.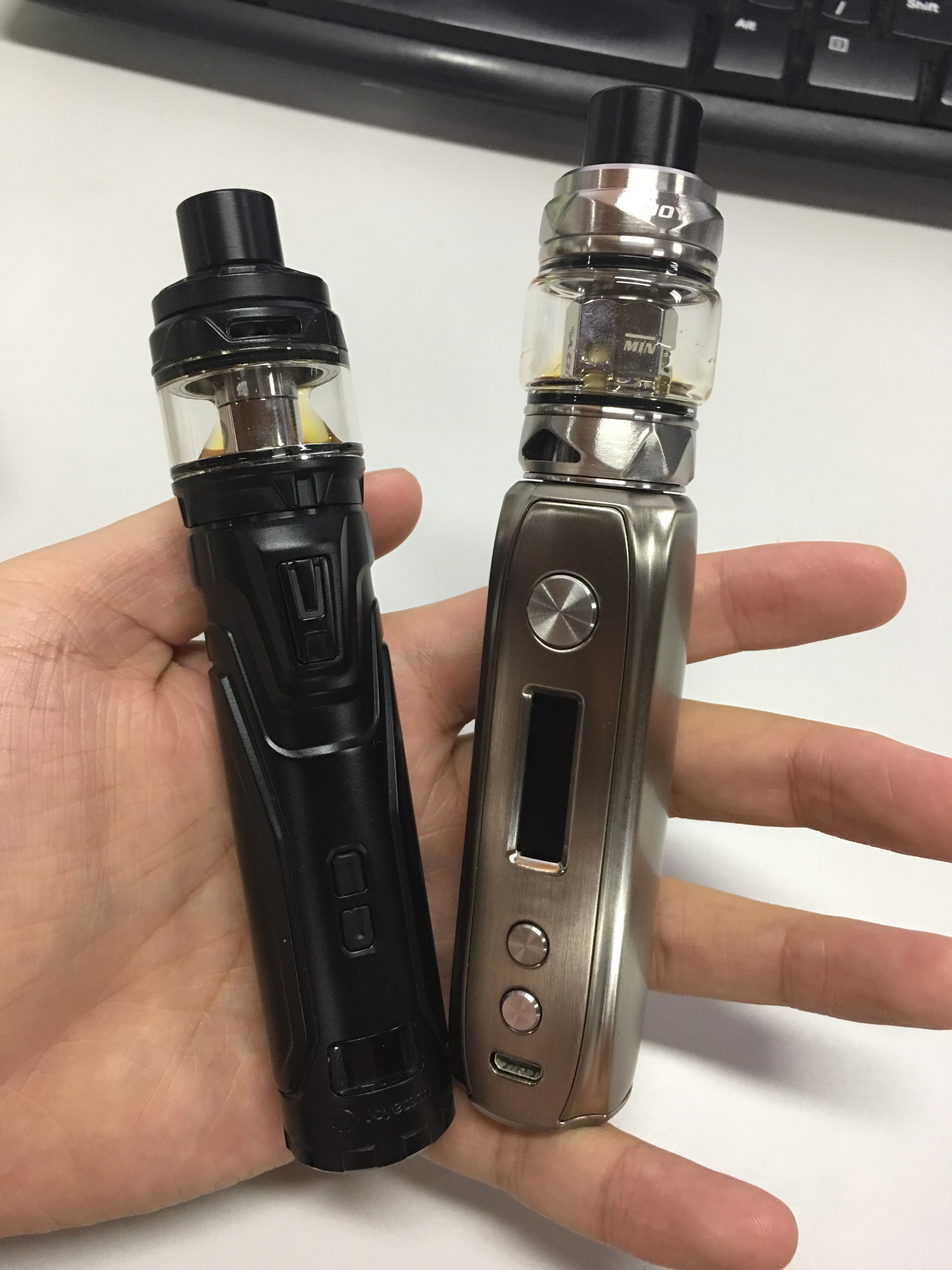 Fill the juice and make the test.
Conclusion
I give this
katana kit
85 marks. Judge from the appearance ,it's quite a great kit ever.While with bullet shape coil installed and triangle shape airholes,provide more airflow into the tank when vaping.But compare to Ultex kit,its disadvantage is really clear to see.I make the test in the same watts,and the same juice.For the Ultex kit,with
cubis max tank
,Special NCFilm heater coil installed,you can clearly taste the flavor,the cloud is dense.While as for
katana kit
,the fire speed is a little slower than Ultex.On the other side,although the airflow is really big,but what's surprise me is that the flavor and cloud density are both not good enough like the cubis max tank.Overall it's a good device but it could be better. While this special edition katana is for sale or not is still unknown now,if you guys prefer the katana kit or Ultex kit,you can find them both on our web:
www.ave40.com
Hellvape Drop Dead RDA
Hellvape Dead Rabbit RTA
Vaporessso Polar Kit
Voopoo Vmate TC 200W Box Mod
Vaporesso Luxe Kit
Thanks For Reading.