La société britannique Go Smoke Free, a lancé une infographie qui met en lumière les affiliations entre l'industrie du tabac et les marques de cigarettes électroniques, en déterminant les relations entre l'Industrie du tabac et certaines marques de la vape. Go Smoke Free, un détaillant de cigarettes électroniques en ligne, a enquêté sur les propriétaires des 73 plus grandes entreprises de cigarettes électroniques pour déterminer combien d'entre elles sont affiliées à l'industrie du tabac. L'infographie a révélé que les grandes compagnies du tabac possèdent des filiales qui, à leur tour, possèdent un certain nombre de marques de la vape.Toutefois, 80 % des marques de cigarettes électroniques restent indépendantes. Le résultat est le suivant :
"VIP, Vapestick, 10 Motives and Vype
: Propriété de la filiale Nicoventures Holdings, elle-même détenue par British American Tobacco.
Socialites
: Propriété de Stada UK Holdings, détenue par Stada Arzneimittel AG.
V2Cigs/Vapour2 UK
: Propriété de VMR Products, détenue par Huabao International Holdings.
Blu
: Propriété de Fontem Ventures, détenue par Imperial Brands
Nicocigs
: Propriété directe de Philip Morris Nous avons aussi trouvé cinq marques de cigarettes électroniques qui appartenaient directement à une société mère sans la moindre relation avec l'industrie du tabac :
Totally Wicked, The
Electronic Cigarette, Vape Emporium, ECig Wizard et TCcigs
 ".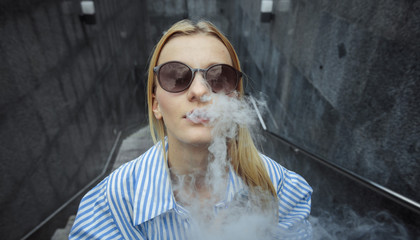 Après l'acquisition d'une marque d'Eliquide anglaise Nerudia par Imperial Brands, il est tout à fait possible que l'emprise de l'industrie du tabac sur les cigarettes électroniques soit de plus en plus importante. En fait, non seulement les grandes entreprises du tabac ont investi massivement dans la cigarette électronique, mais elles ont également fait des déclarations audacieuses sur le fait de vouloir contribuer à un monde sans fumée, des allégations qui sont naturellement considérées par beaucoup comme une simple stratégie de marketing. En septembre dernier, Philip Morris International Inc. (PMI) a annoncé qu'il consacrera 1 milliard de dollars à la création d'une fondation qui luttera contre le tabagisme, puis versera 80 millions de dollars supplémentaires par année pour ce projet pendant 12 ans. Il s'agit probablement de la déclaration la plus audacieuse des nombreux communiqués publiés récemment par PMI, qui tentent clairement de convaincre l'opinion publique.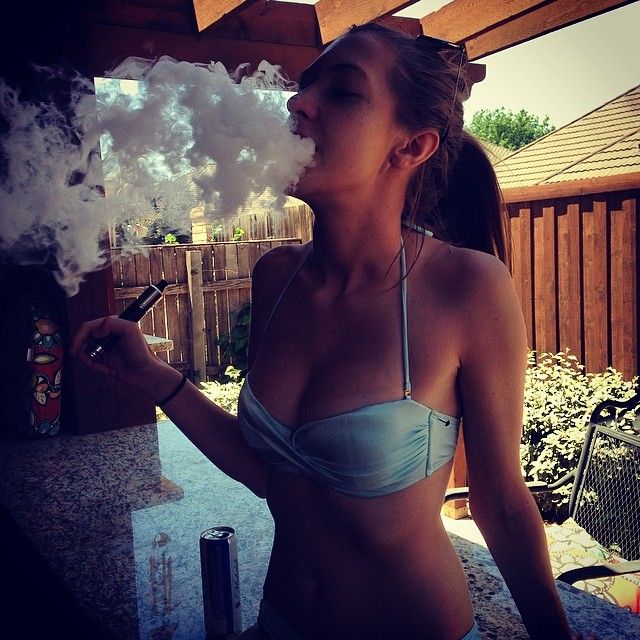 L'année dernière, PMI a également fait la une des journaux lorsque Andre Calantzopoulos, le PDG de la société, a déclaré qu'il aimerait "
travailler avec les gouvernements à l'élimination progressive des cigarettes conventionnelles
". De plus, Peter Nixon, directeur général du Royaume-Uni et de l'Irlande, a déclaré:"
Nous voulons avancer vers un avenir sans fumée et beaucoup d'entre eux encouragent les gens à passer de la cigarette à quelque chose de moins nocif
." L'avenir de la cigarette électronique reste encore obscur, espérons que l'industrie du tabac nes'accapare pas de cette technologie