E-cig has existed for 13 years since the first modern e-cigarette was brought to the market. During these years, the vaping world is gradually gaining muscle, creating its culture and community and Thus far, vaping is booming across the world. But in 2017, it is a nerve-jangling year as FDA continues to impose stricter measures to ban the sale of e-cigs and some explosions caused by e-cigs happened, causing several injuries. But it is a great year as many manufacturers bent themselves on producing brand-new and safe as well as top-of-line products with the ingenious design to meet different vapers' taste. In 2017, we welcome the new system-closed-loop system which holds out the promise of those who make its plain dislike of big devices, and a new brand- Shanlaan Laan Pod Mod 40W, as a special and creative device. These two things are as important. In the run-up to the Christmas day, I will introduce several preferred products to you, making you spend sum records on that day.
Shanlaan Laan Pod Mod 40W
Bright Spots: Compatible with IOS system as well as Android System via Bluetooth connection
https://youtu.be/sR1lYFXAC2k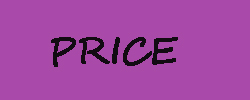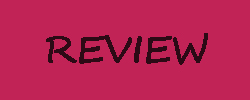 What! IOS and Android system. I never think that
e-cigs
have some relationships with this highly advanced system which is applied to Phones. It strikes me as surprising when I first get this product. I have no idea what can I do using this system. After reading the instruction, I know that you can download Lann App to your phone, presenting you with your device's status quo. You need not check data related to this device by watching the pre-installed screen. It is so great. This kind of device will become the hottest product in the vaping community. So in the lead up to the Christmas Day, you can give this to your friend as a gift, and your friends must be impressed by its cute and special design. Honestly speaking, it is a fantastic product.
Vapeman Steam Engine
Bright Spots:  Strong cyber-punk inspired look
https://youtu.be/9AeAVSuno60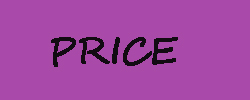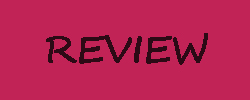 Shanlaan Laan Pod Mod 40W is a compelling and stunning e-cigs, so is Vapeman Steam Engine. When it comes to its features and performance, Vapeman steam Engine has rich features and good performance as much as other mods. But speak of its design, others pale in comparison to this products. In the vaping market, the majority of mods spare no expense for its colors and boring patterns to garner vapers' attention. For example, SMOK G-priv II Luxe Edition Box Mod is a new product coming in multiple colors, making it so beautiful and adding aesthetic design to the whole device. But such design has no creativity and as a result, it will lose its market share. This vape steam Engine is special as it is a blend of culture and product-steam punk and e-cigs. To be honest, it also gives a chance to learn the culture of steampunk, not least beginners. If you are a smoker who is interested in culture, this steampunk-designed device is suitable for you.
Smoant RABOX Mini Mod
Bright Spots: Nano Waterproof and Dust-Proof Technology and Framework
https://youtu.be/So46UpoXgj8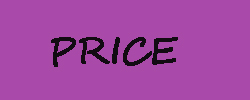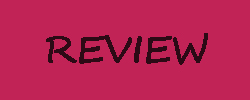 Smoant RABOX Mini Mod makes a name for itself thanks to framework exposing to open air and Nano waterproof and dust-proof technology. Always a bold producer in terms of product's design, Smonat seems to braver than usual. Smoant RABOX Mini Mod is firstly fabricated with many frameworks that are exposed to air, and you can see all component involved in this mod clearly. Honestly speaking, it must outlast other similar mods regardless of its functions and performance. But this mod easily is susceptible to dirt accumulation. The wise designer equips nano waterproof and dust-proof technology with this mod, prevent it from any dirty substances to keep the mod clean. I think that many vapers will cram into the e-cig's store to get this mod. The combination of metal and technology is perfect.
Vaporesso Revenger line
Bright Spots: Same Design yet Minor Changes
https://youtu.be/mQxfNrHTADE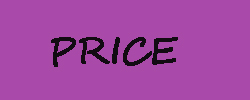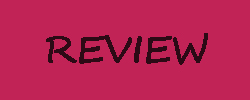 Vaporesso Revenger line has become a household brand name in the vaping community. Every vaper will feel excited and impressive when speaking of Vaporesso as it offers customers the best customer service and the best products. What surprises me is that Vaporesso often makes a minor change while inheriting its merits when it comes to its product. Vaporesson has released a wide range of products, but the vaporesso Revenger line impresses many vapers. They are Vaporesso Revenger Mini 85W Kit, Vaporesso Revenger X 220W Kit and Vaporesso Revenger 220W Kit, all of which are designed masterfully and have rich features and good performance. They all have some updated features(such as button or screen) and the same smooth and classic design.
Smoant Charon TS 218 Touch Screen Mod
 Bright Spots:  Big and Responsive Touch Screen
https://youtu.be/KxrqIHEfb9w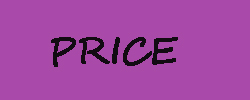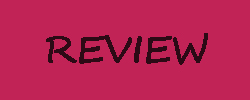 In the mobile phone industry,  touchscreens are on a tear and have been applied to the phone for many years, and it is also a big boon for people as people can use their own phones easily, without using buttons. But the vaping world lag behind whether it is design or performance. In reality, there are some e-cigs with touch screens being brought to the market, many of which have some problems, such as the small screen, unresponsive touch screen and so on. By far the Smoant Charon TS 218 Touch Screen Mod I think, within the vaping community, is at or near the top class compared to other products. This device is furnished with a big touchscreen and large characters, fitting into the young, and the old in particular. A responsive touchscreen can make you adjust data and information you want rapidly, and it saves your time.