<div class="ani-body"> <!--<div class="ave40notice-tip"> <img src="<? /*= $this->getSkinUrl('images/homepage/ave18-tip.png') */ ?>" alt=""> <p></p> <p></p> <span class="ave40-tip-close"></span> </div>--> <div class="ave-18notice-body"> <span class="ave18notice-btn ave-18notice-true">Yes</span> <span class="ave18notice-btn ave-18notice-flase">No</span> </div> </div>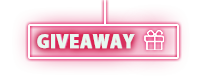 15% Off Code: REV15E
From a fundamental level, Vaporesso looks to leverage technological advances in research and development and expert manufacturing to make e-cigarette hardware safer, with improved heating elements, more convenient ...
Learn more about Revenger mini kit
GIVEAWAY of Vaporesso
Revenger Mini 85W Kit
10 Winners!!!
Ave40's Giveaway time! The Vaporesso Revenger Mini is totally lit!
The newest and most modernized products are now FOR YOU!!! --
to express our sincere appreciation for your support!
10 x Vaporesso Revenger Mini 85W Kit
with NRG SE Tank 2ml/3.5ml
The giveaway starts from 9th to 16th Nov. The more entries you get
in, the more chances to win the kits! Just get it! Good luck.
Interest in Wholesale Discount?
Notice: Please log in to view wholesale price