ID-1182-OBS Cheetah II RDA
Product Information
The OBS Cheetah II RDA tank is a rebuildable dripping atomizer and the upgrade of Cheetah.
Dripping in two ways: Dripping from the drip tip drectly or take off the top cap to drip, no leaking.
Precise design of air circulation system: Change the airflow hole from top to side, the air hit the wire closer. Precise design of air circulation system conduce to concentrate the smoke and show the e-liquid flavor.
When technology meet fashion, Enjoy high wattage huge clouds everytime: 18MM wide bore drip tip is more compatible when using at high wattage, Drip tip made from PEI material, more environment friendly, easy to clean and also durable.
Super Design, play your imagination. DIY take you off!: Break the routine, show the vapor essence with modified wires lock structure, flat coil(freestyle coils) is built easily and no longer twisty. Newly designed electrode pin horizontal clamp posts make coils building extremely convenient cross screw can avoid worn thread, which is more reliable than regular screw.
Consumer first, genuine security: To protect consumer's profit. All of OBS products have anti-counterfeit lables. You can find the laser sign on the bottom of the base. Just feel free to buy!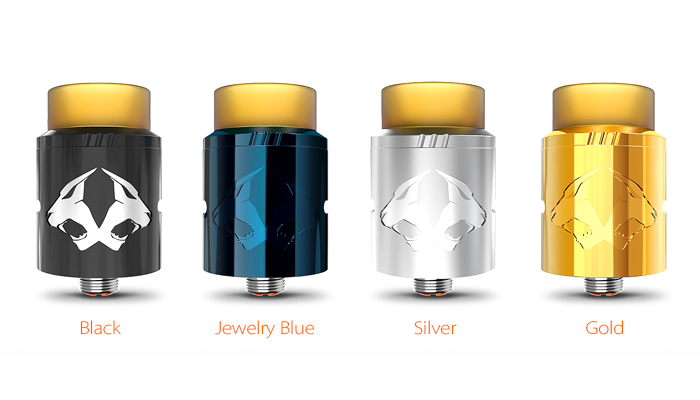 Features
§ Filling: Drip e juice down directly from the drip tip
§ PEI Drip Tip: The drip tip adopts PEI material, unbreakable, environmentally friendly, clean and durable.
§ Internal Air Hole: Air flow adjustable.
§ Push Open Cover: Push Open the cover and drip down e juice.
§ External Air Hole: The air intake system, formed of the atomizer chamber space-tracking the heating wires' cooling form, helps the air hit the wires precisely and efficiently.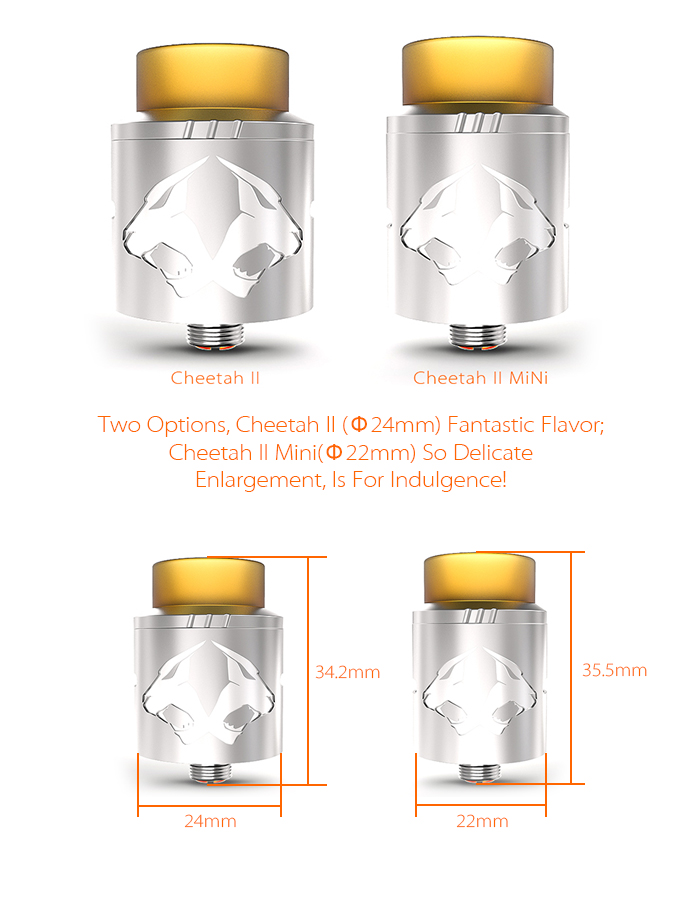 Parameters
| | |
| --- | --- |
| Brand | OBS |
| Cheetah II features | 24mm× 34mm |
| Cheetah II Mini features | 22mm× 35.5mm |
| Material | 304 S.steel |
| RDA Type | Middle Airflow |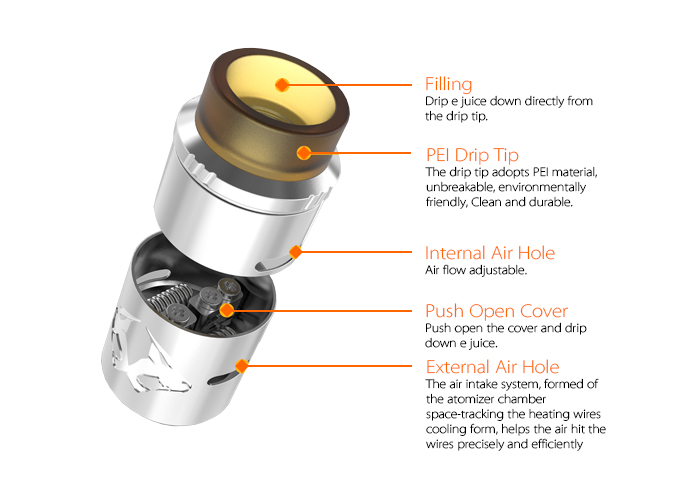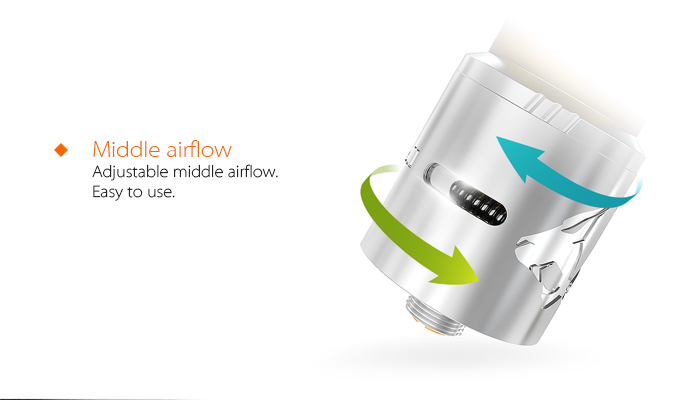 Package Included
§ 1 * Cheetah II (Mini) Tank
§ 2 * Clapton Coil
§ 1 * Allen Key
§ Spare Parts
§ User Manual