Notice: Prohibition of sale to France, Korea, and Italy.
Aspire Plato 50W TC Kit - 2500mAh
Product Information
50W Aspire Plato TC Kit - 2500mAh, with the all in one design, it has a sleek and elegant look in variable colors. Both VW and TC modes are available with Aspire Plato. Big liquid capacity in 5.6ml, adjustable airflow, multiple coil options, and upgradeable firmware all make Plato an outstanding device. It suits mouth to lung/direct to lung vaping.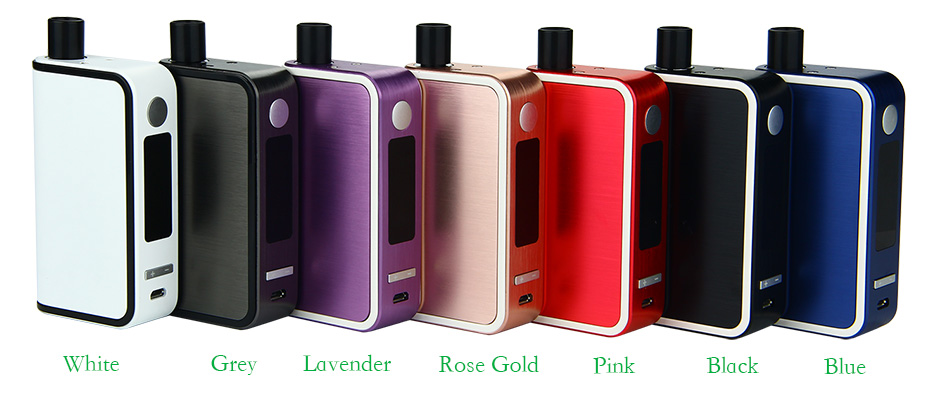 Features
§ Sleek And Elegant All-in-one Design With Variable Colors
§ Both VW And TC Modes Available
§ Upgradeable Firmware
§ Adjustable Airflow
§ 50W Max Output
§ Two Juice Ports Filling
§ Multiple Coil Options
§ Subohm Setup For Direct To Lung Vaping
§ BVC Setup For Mouth To Lung Vaping
§ Delrin Drip Tip To Go With The Subohm Atomizer System
§ Stainless Steel Drip Tip For Mouth To Lung Vaping
§ BVC Cartridge That Mates To Standard Nautilus Coils
§ Easy To Disassemble And Clean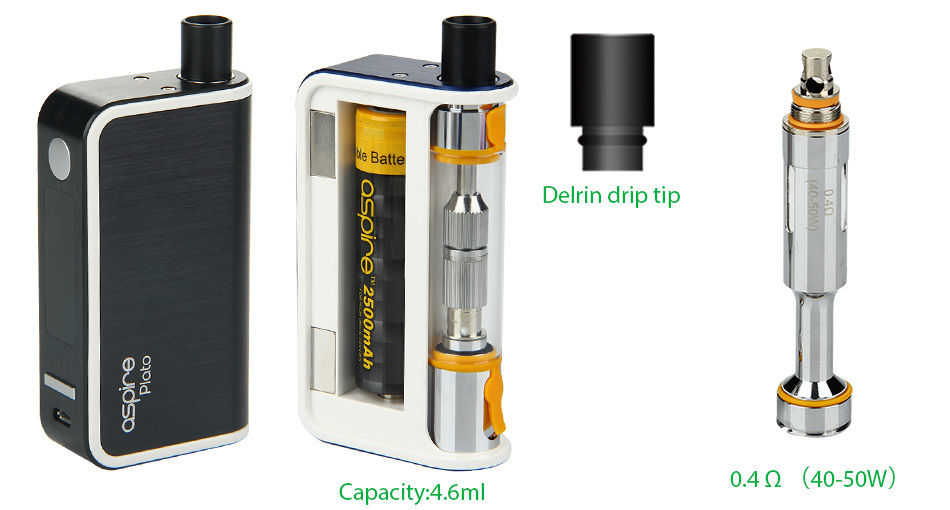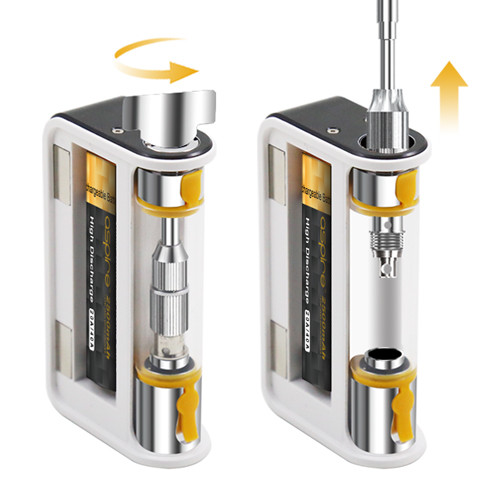 Parameters
Tank

Brand

Aspire

Dimensions

87.5mm x 50mm x 23mm

Battery Capacity

2500mAh(single 18650)

Capacity

4.6ml with the 0.40hm coil; 5.6ml with the 1.8ohm coil

Wattage suggested

1.8ohm for 10W - 13W; 0.4ohm for 40W - 50W

Resistance range

TC mode(0.05ohm - 2.0ohm); VW mode(0.1ohm - 3.0ohm)

TC Support Coil Type

Ni200/Ti

Output Wattage

50W

Max Ouput Voltage

9.5V

Max Output Current

40A

TC Range

200F - 600F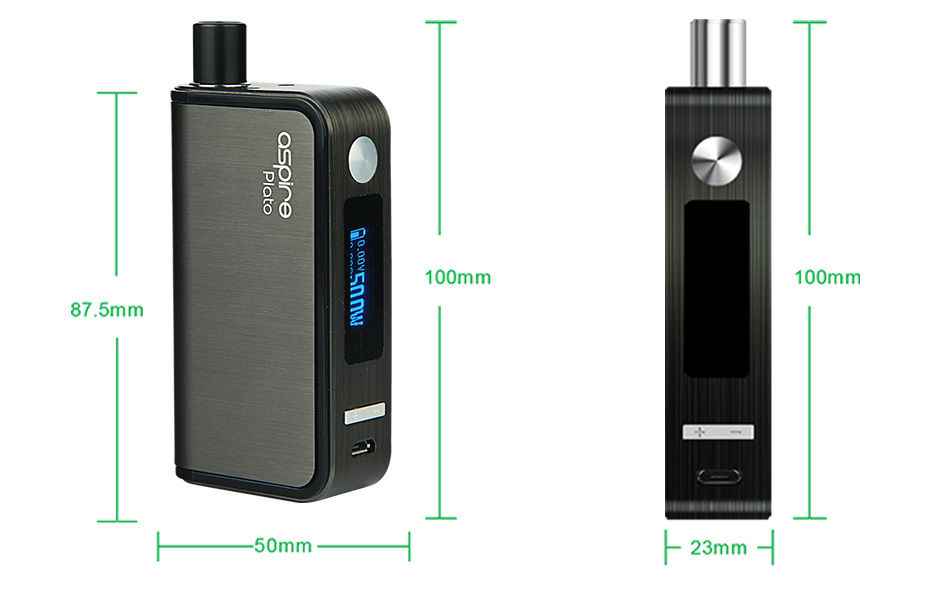 Package Included
1 x Aspire Plato(BVC cartridge With A 1.8ohm Coil Pre-installed)

1 x Subohm Atomizer Cartridge/A 0.4 ohm Kanthal Clapton Coil

1 x Delrin Drip Tip

1 x Stainless Steel Drip Tip

1 x 18650 Battery In 2500mAh

2 x Extra Seal With Rubber Stop

1 x Key For Changing Atomizer

1 x Micro USB Chord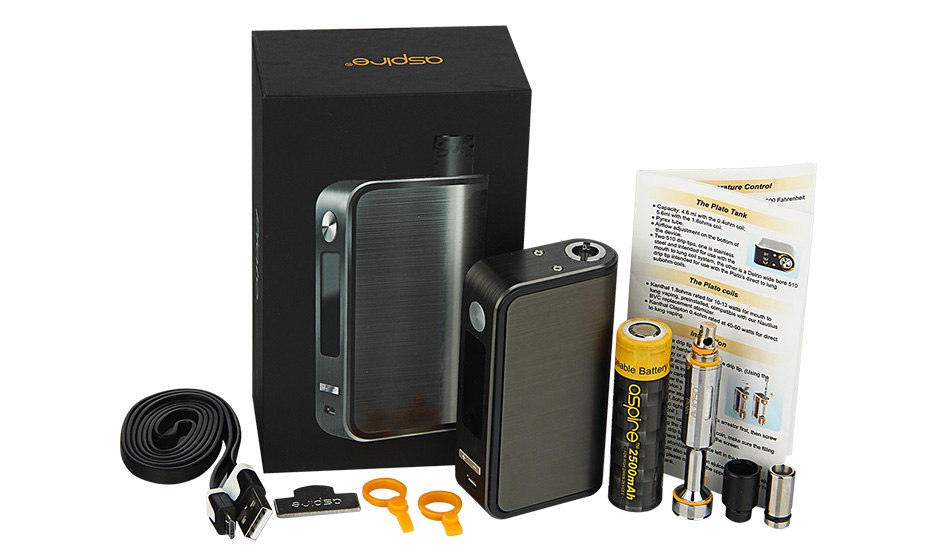 <!--[if gte mso 9]> <w:Lsd