Notice: Prohibition of sale to France, Korea, and Italy.
Aspire NX75 TC Box Mod
Product Information
Aspire NX75 Box MOD (zinc alloy) features refined lines and five-button system. NX75 MOD can be switched between Temp control and wattage mode with one-button navigation. Aside from the firmware upgrade, all operations can be done with just a few click of the NX75-Z button.
Perfection starts with a precision of design and development. The NX75 mod represents Aspires commitment to produce the pinnacle of vaping products. Refined lines and high-level design accents are apparent throughout the entire device. Intuitively designed for easy navigation through the menu, the NX75 Mod from Aspire allows the user to easily access his or her wattage mode or temperature modes for quick changes. The NX75 mod requires (1) 18650 battery (batteries sold separately) and is replaced through the magnetic battery panel to get you from 0 to 75 watts of power in a pinch. Different models are available with the chassis construed out of different materials which include the NX75-S (Stainless Steel) and the NX75-A (Aluminum).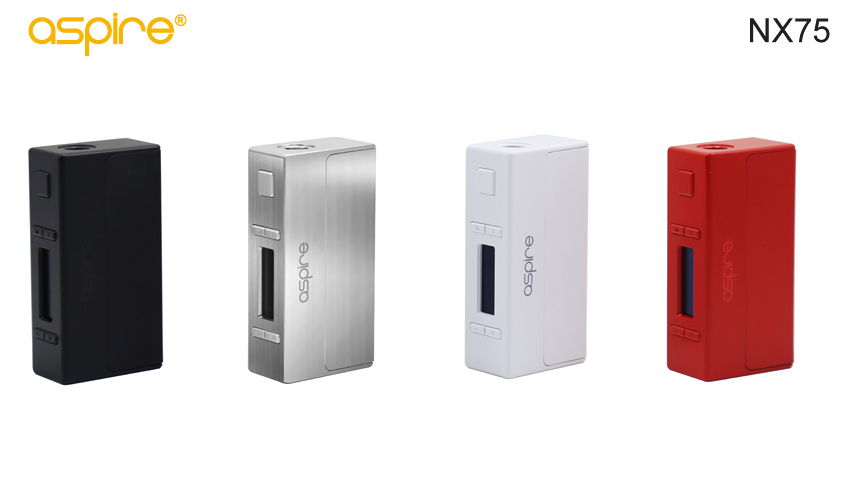 Features
§ Die-casted Finish
§ Five Button System
§ Customizable Firing Button Profiles (CFBP)
§ Logo Customization & Child Lock
§ Firmware Upgrade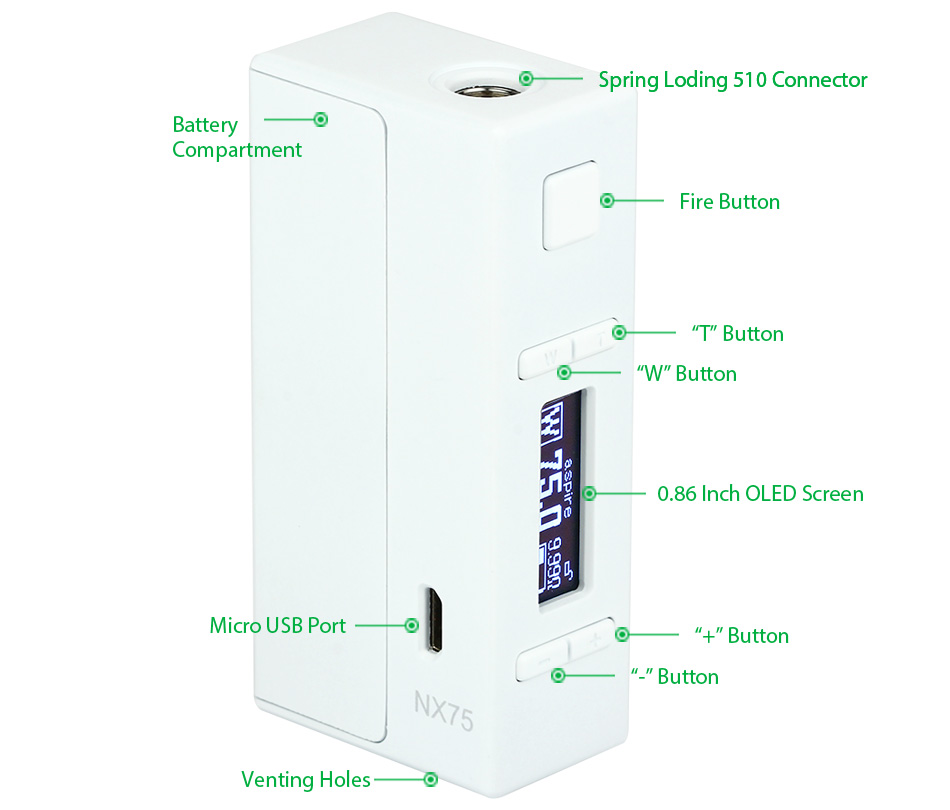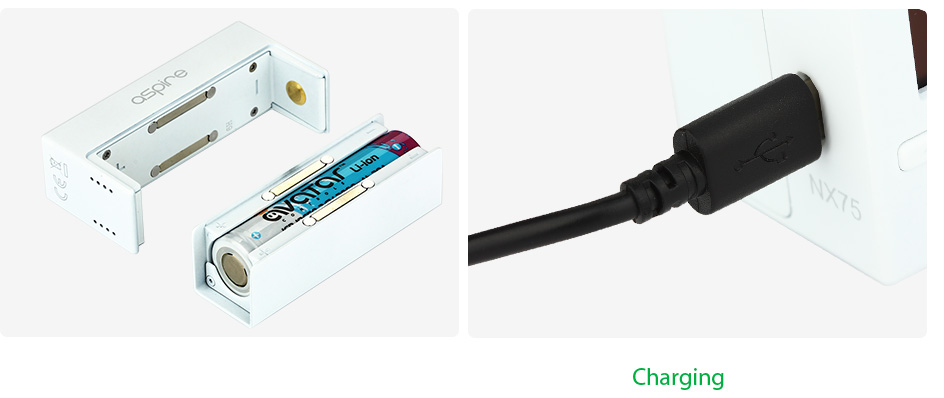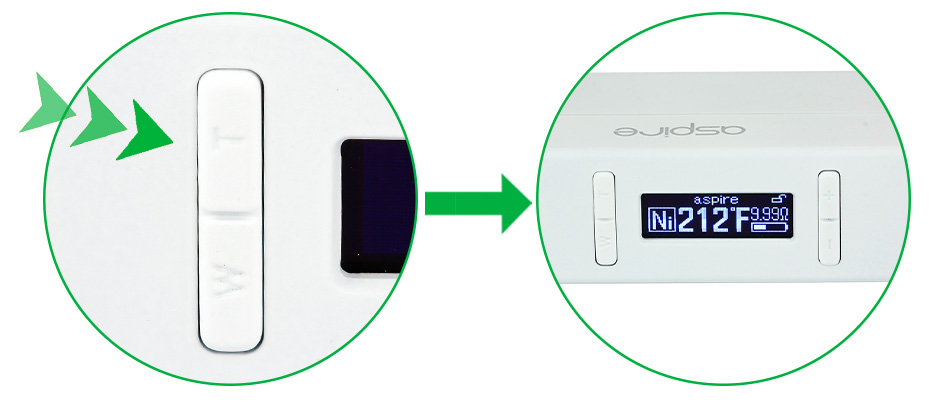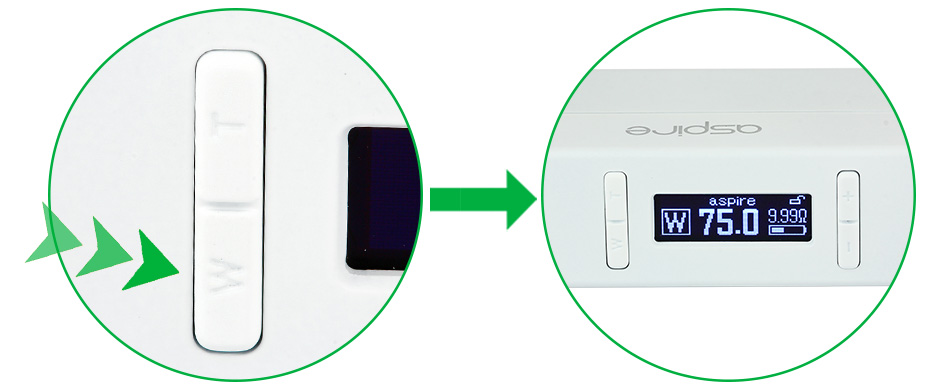 Parameters
Brand

Aspire

Dimensions

75mm x 22mm x 37mm

Thread Type

510 spring loaded thread

Color

Silver, Back, Red, White

Output Wattage

1-75W

Voltage Range

0 - 8.5V

Display

0.86 OLED inch

Charging port

USB charging port

Battery Required

3.7V single 18650 high rate discharge battery (Not Included)

Resistance

0.2 - 0.9ohm under TC/VW mode
(NX75 couldn't reach to 75W when the coil resistance exceeds 0.9ohm)
Modes: VW/VV/Bypass/Temp-Ti/Temp-Ni/Temp-SS/TCR(M1,M2, M3)

TC Range

200 - 600F/ 100 - 315℃
Package Included
1 x NX75 MOD (zinc alloy)

1 x USB cable

1 x User Manual

1 x Warranty card