Aspire EVO75 TC Starter Kit
Notice: Prohibition of sale to France, Korea, and Italy.
Aspire EVO75 TC Starter Kit
Product Information
Aspire EVO75 Kit is a perfect combination of an Atlantis EVO sub-ohm Tank and an elegant NX75 box MOD. Atlantis EVO applies 0.4ohm and 0.5ohm Kanthal clapton coils to achieve your preferred taste while using a wide array of e-liquid flavors. NX75 box MOD (zinc alloy) features refined lines and five button system. NX75 MOD can be switched between Temp control and wattage mode with one-button navigation.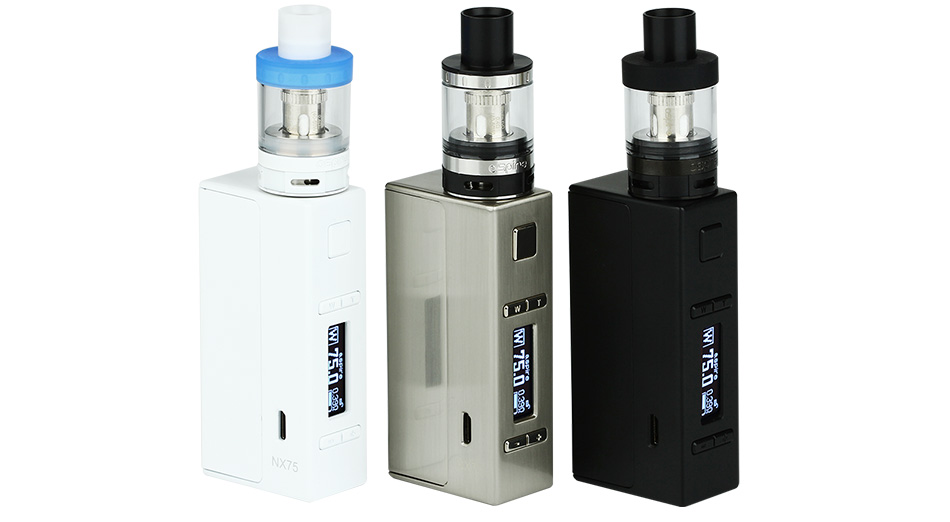 Features
§ Ultra-efficient Wicking With Thicker VG E-liquid
§ Super-low-profile 2ml Capacity (TPD-compliant)
§ Increased Airflow For Premium Cloud Production
§ Great Flavor On A Wide Range Of Juices
§ Die-casted Finish
§ Five Button System
§ Customizable Firing Button Profiles (CFBP)
§ Logo Customization & Child Lock
§ Firmware Upgrade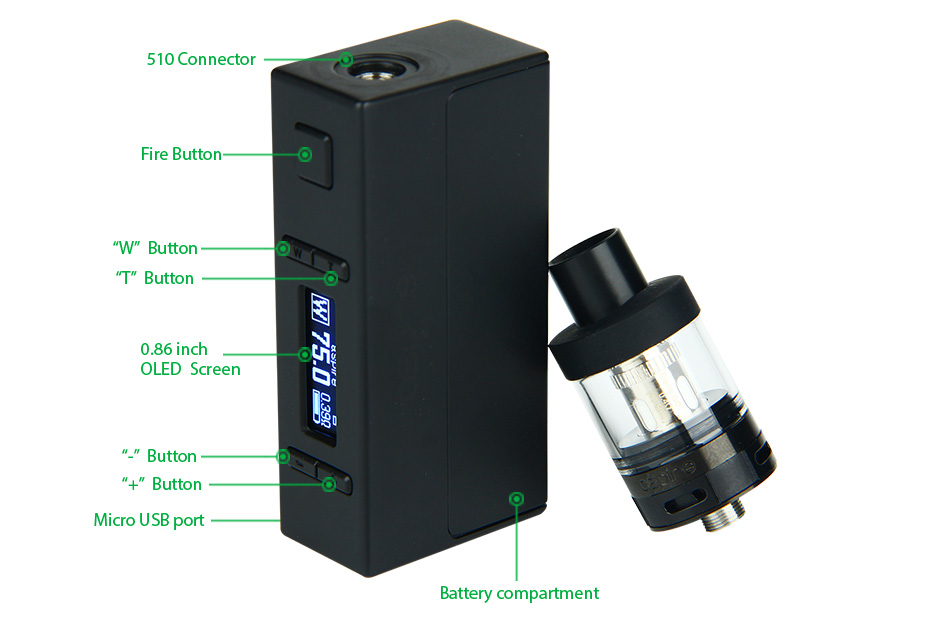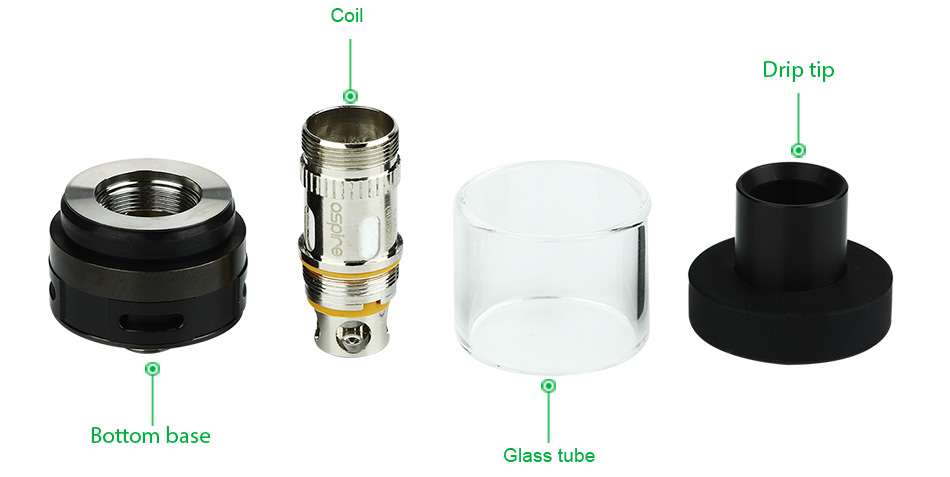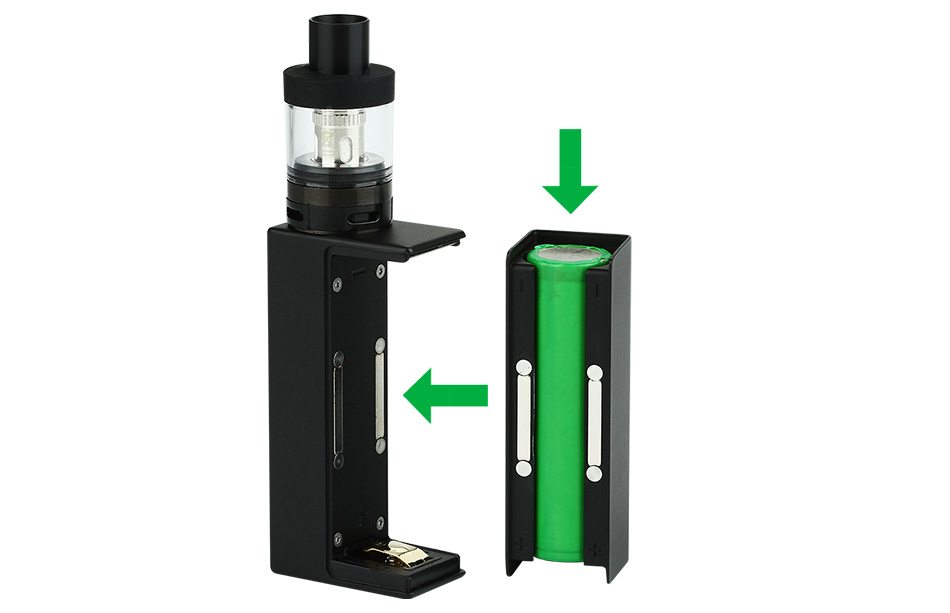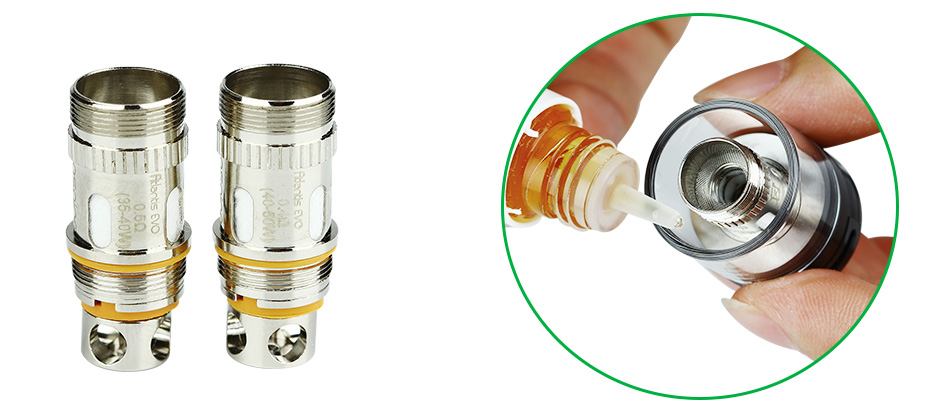 Parameters
Tank

Brand

Aspire

Tank Dimensions

22mm x 45mm

Tank Material

SS + Pyrex Glass

Capacity

2 ml

Coil

0.4ohm Kanthal clapton (40 - 50W); 2.2mm spacing
0.5ohm Kanthal clapton (35 - 40W); 1.3mm spacing

Drip Tip

Delrin Drip Tip

Mod

Brand

Aspire

Mod Dimensions

75mm x 22mm x 37mm

Voltage Range

0 - 8.5V

Resistance

0.2 - 0.9ohm under TC/VW mode
(NX75 couldn't reach to 75W when the coil resistance exceeds 0.9ohm)

Thread Type

510 spring loaded thread

Color

Silver, Black, White

Output Mode

VW/VV/Bypass/Temp-Ti/Temp-Ni/Temp-SS/TCR(M1,M2, M3)

Output Wattage

1-75W

Display

0.86 OLED Inch

Charging port

USB charging port

Battery Required

3.7V single 18650 High Rate Discharge Battery (Not Included)

Material

Zinc Alloy

TC Range

200 - 600F/ 100 - 315℃
Package Included
1 x Atlantis EVO Tank (pre-installed 0.4ohm coil)

1 x NX75 MOD (zinc alloy)

1 x Micro USB cable

1 x Replacement Pyrex tube - 2ml

1 x Extra coil - 0.5ohm

1 x User Manual

1 x Warranty card

1 x Rubber Cuff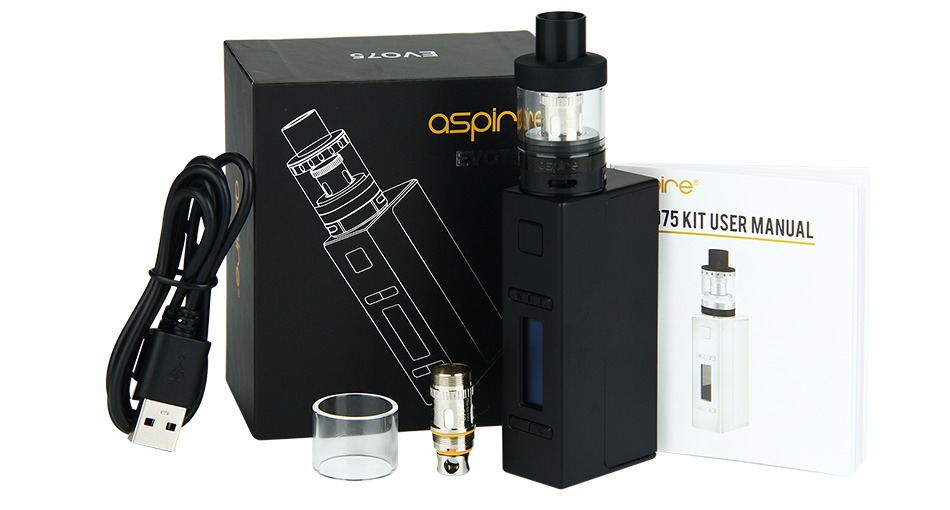 <!--[if gte mso 9]> <w:LsdException Locked="false" Priority="48" Name="Grid Table 3 Accent