Aspire Athos Tank - 4ml & 2ml
Notice: Prohibition of sale to France, Korea, and Italy.
Aspire Athos Tank - 4ml & 2ml
Product Information
Aspire Athos tank from Aspire is an innovative sub ohm tank with 25mm diameter and 4ml e-liquid capacity. Together with convenient top filling, large adjustable bottom airflow, unique penta-coil head and tri-coil head, Aspire Athos will bring ultimate flavor and tremendous vapor to vapers. The parts of Athos can be fully disassembled to ensure easy daily use, cleaning and maintenance. Best compatible with 200W Aspire Speeder MOD. 5 colors for option.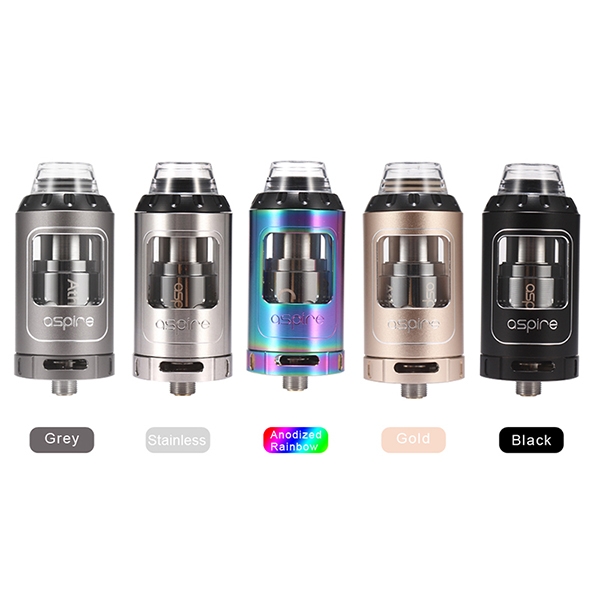 Features
§ 25mm diameter and 4ml e-liquid capacity
§ Convenient top filling design
§ Large adjustable bottom airflow
§ Unique penta-coil head and tri-coil head
§ Tremendous flavor and vapor production
§ Fully disassembled parts for easy cleaning and maintenance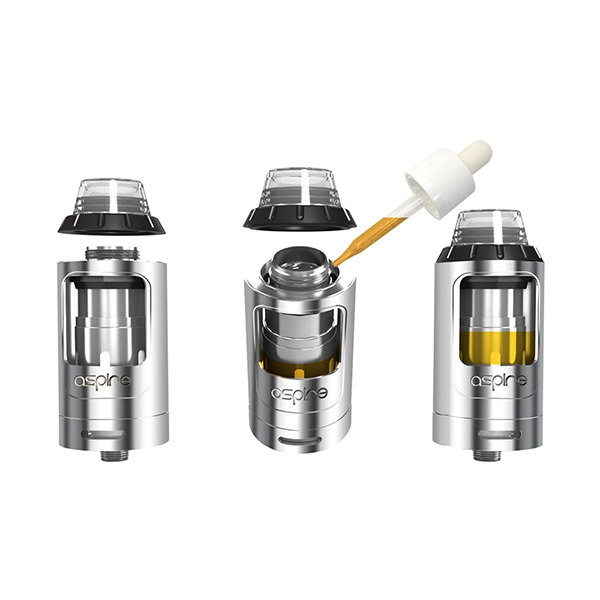 Parameters
Brand

Aspire

Size

25mm x 58mm

Capacity

4ml (Standard version), 2ml(TPD version)

Coil

A3 0.3ohm Kanthal AF Tri-coil head (60 - 75W);
A5 0.16ohm Penta-coil head(100 - 120W)(Pre-installed)

Color

Black, Stainless Steel, Gold, Rainbow, Grey

Thread

510 thread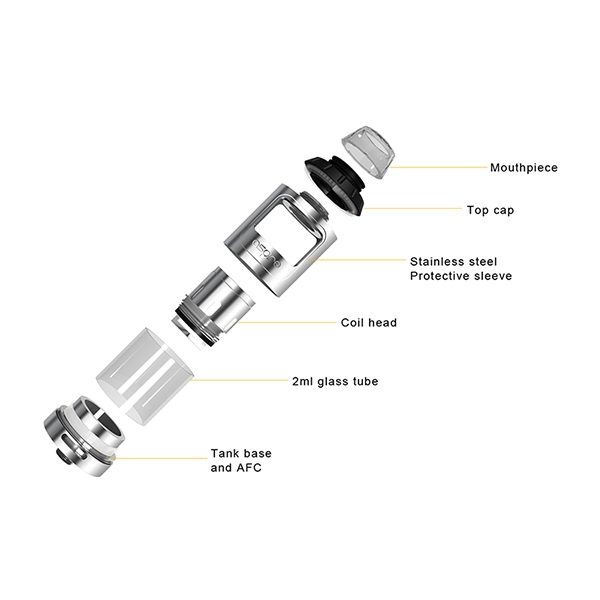 Package Included
TPD version
n 1 x 2ml Athos tank with A5(Penta-coil head) preinstalled
n 1 x Extra A3(Kanthal AF Tri-coil head)
n 1 x Glass tube
n 1 x Extra Drip tip
n 12 x O-rings
n 1 x User Manual
n 1 x Warning Card
Standard version
n 1 x 4ml Athos tank with A5(Penta-coil head) preinstalled
n 1 x Extra A3(Kanthal AF Tri-coil head)
n 1 x Glass tube
n 1 x Extra Drip tip
n 12 x O-rings
n 1 x User Manual
n 1 x Warning Card