Ampus Screwless 24.5mm RDA
From the makers of immensely popular products, it comes one of the most exciting and impressive rebuildable dripping atomizers on the market today—the Ampus Screwless RDA.
Ampus paid careful attention to the mouthpiece of the indestructible RDA. Screwless RDA is crafted with high-quality Stainless Steel construction which is highly resistant to rust and corrosion, making it able to endure the strains of heavy use.
The wide-bore drip tip is designed with a slope, adding to the smooth and steady airflow. Besides, it is made from polyoxymethylene(POM), characterized by its high strength, hardness, and rigidity.The base of the mouthpiece contains a series of connection hole on pole, measuring 3.2mm by 2.5mm, achieving awesome smooth airflow for clouds chasing.
This is a truly phenomenal design. Integrating a highly advanced Screwless building the coil on deck - 1st layer silver plated and 2nd layer gold plated, it measures 24.5mm in Diameter with the length of 40.0mm. Ampus Screwless RDA Tank is the easiest and fastest RDA to build the coil on deck. What's more, it is compatible with all hot coils on market and has everything you have come to love about RDA.
This device is available in your choice of 6 colors ——Black, Stainless Steel, Gold, Gun Matt, Rainbow and Copper Red - match your own personal preference.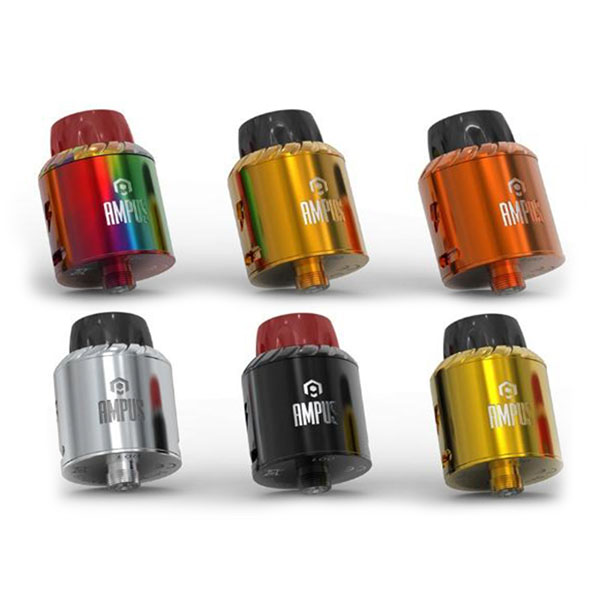 Features
§ First layer silver plated, 2nd layer gold plated
§ Extremely low resistance, outstanding even heating
§ Screwless building the coil on deck
§ Awesome smooth airflow for clouds chasing
§ Bottom vortex 45°airflow and side airflow control
§ Adjustable pin to compatible with all mods
§ Comps/Trick style/Clouds/Taste RDA
§ Palace collection level of disruptive innovation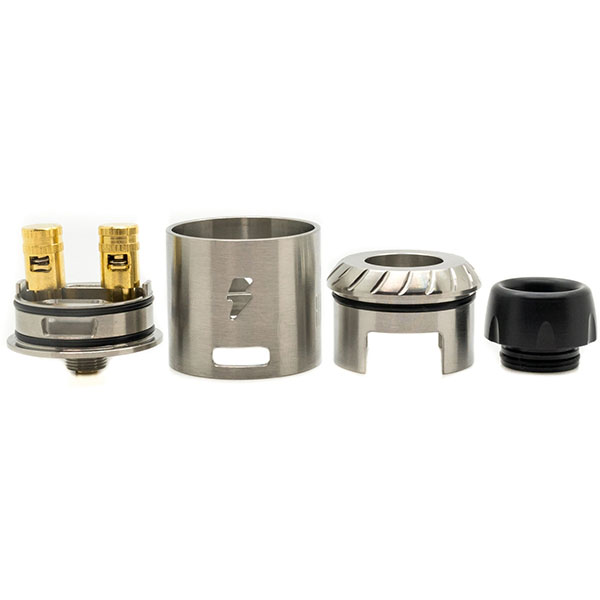 Parameters
| | |
| --- | --- |
| Brand | Ampus |
| Diameter | 24.5mm |
| Length | 40.0mm |
| Hole Size | 3.2mm x 2.5mm |
| Thread Type | 510 thread |
| Material | Stainless Steel |
| Color | Black, Stainless Steel, Gold, Gun Matt, Rainbow, Copper Red |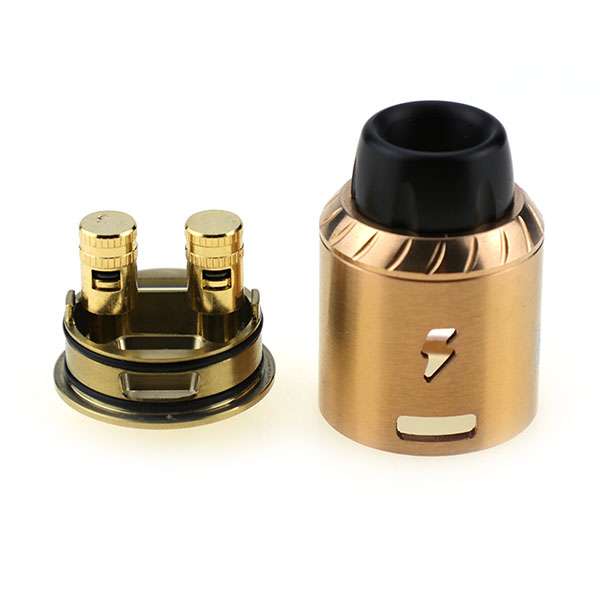 Package Included
§ 1 x Ampus Screwless RDA
§ 1 x Spare Part