<div class="ani-body"> <!--<div class="ave40notice-tip"> <img src="<? /*= $this->getSkinUrl('images/homepage/ave18-tip.png') */ ?>" alt=""> <p></p> <p></p> <span class="ave40-tip-close"></span> </div>--> <div class="ave-18notice-body"> <span class="ave18notice-btn ave-18notice-true">Yes</span> <span class="ave18notice-btn ave-18notice-flase">No</span> </div> </div>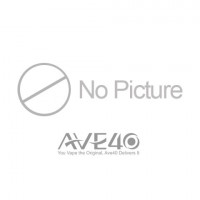 Frequently Asked Questions
We are a leading B2B / B2C platform expert in wholesale business in E-cigarettes, E-liquids and accessories.

We have a lot of exclusive products, and we maintain a very close relationship with all our manufacturers.

We have over 4-year experience in the Vape industry.

We take care of our customers and we are working hard every day to provide them the best products.

Is there any fee to become an affiliate?

The AVE40 affiliate program is 100% free, please join us !!!

Is there any skills needed to be your affiliate?

No, you just need to register your website in Flexoffers and accept our campaign. Flexoffers will detect automatically when one customer will purchase some products from your website.

How do I get the AVE40 affiliate links?

Log in to Flexoffers.com and search for AVE40. Flexoffers will provide to you some basic widgets.

Is the Ave40 affiliate marketing program transparent?

We take care of our affiliates in the same way as we do with our customers. Flexoffers will inform you as soon as possible once the customers purchase a product in our website.

If someone I refer places their order 1 week later, will that order still track back to me?

Yes, our default referral period is 30 days. Don't worry and enjoy now our affiliate marketing program.

How will I get my commission?

Your commission will be paid directly by Flexoffers.

If you have any kind of questions, please feel free to ask us at business@ave40.com.
<!— Start of HubSpot Embed Code —> <!— End of HubSpot Embed Code —>